Are you new to the Lake Country area completely or looking to move to the area?
Have you recently moved within the Waukesha County area or planning to move soon?
Have you been in the area awhile, but need handy refresher one-stop resource guide to the area?
This is the guide for
YOU

!  Start HERE!  


Thank you to our 2023 guide sponsor:
This Guide is split out into sections including:
Get to know waukesha county
Waukesha County is in Southeastern Wisconsin and nestled approximately 25 miles from Milwaukee and 60 miles from Madison. It is about 45 miles north of the Illinois/Wisconsin border and 90 minutes from Chicago, IL.  As of the 2010 census, Waukesha County is the 3rd most populous county in Wisconsin. You can learn more about Waukesha County at the governmental website for Waukesha County.
Per Sperling's Best Places, Waukesha County's climate is desirable. We receive about 190 sunny days per year (close to national average). We receive less rain precipitation compared to the national average (and more snow).  The July high is 82 and the January low is 11.
The culture in Waukesha county is also desirable.  We offer midwestern charm and hard-working grit.  People choose this area to live due to slower paced life styles (compared to the coasts), yet big city and adventure opportunities.  Additionally, they say 'a dollar goes further in the Midwest'. 
In a day, you may drive by skyscrapers in Milwaukee, cows in a field, a traffic jam caused by a tractor, people tailgating at the Brewer game, families enjoying the outdoors (in all seasons). Area staples include a Fish Fry on Friday night, Packer football, a beer garden where kids can play in the summer time with live music, headline concerts nearby, kayaking, stand up paddle boarding or fishing on the lakes and many options for good eats!  
The noticeable kindness, patience and friendliness of the people in the Midwest makes living here a wonderful place. What I like about living in this area is that you can live as laid back or fast-paced as you would like and you can mix it up from day to day!  
Cities in Waukesha County
Villages and Towns in Waukesha County
TOWNS
Genesee 
Lisbon
Merton
Ottowa
Vernon
UNINCORPORATED
Bethesda
Buena Vista
Camp Whitcomb
Colgate
Eagleville
Genesee Depot
Goerke's Corners
Guthrie
Jericho
Lake Five
Mapleton
Monches
North Lake
Ottawa
Sylesville
Stone Bank
Summit Center
Summit Corners
Vernon
VILLAGES
Big Bend
Butler
Chenequa
Dousman
Elm Grove
Lac La Belle
Lannon
Merton
Nashotah
North Prairie
Oconomowoc Lake
Summit
Sussex
Wales
If the town/village/city name above is blue, we have written an article specifically about that city, things we love and great features.  We hope you find it helpful. We are continuing to write posts for each city. If YOU are interested in writing a guest post about your city, town or village (only ones that don't already have an article) use the contact form at the bottom of the website to let us know!
We aren't called LAKE COUNTRY for no reason. Waukesha County boasts over 140 lakes. Lake Country Family Fun put together a guide for the Lakes in Lake Country.  It's a great resource and we will continue to include details about more of the lakes as we grow. Click on the image below for the Guide to the Lakes of Lake Country sponsored by the Team Trimble Real Estate.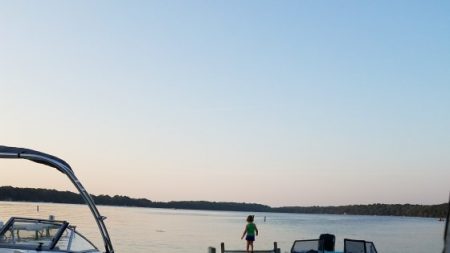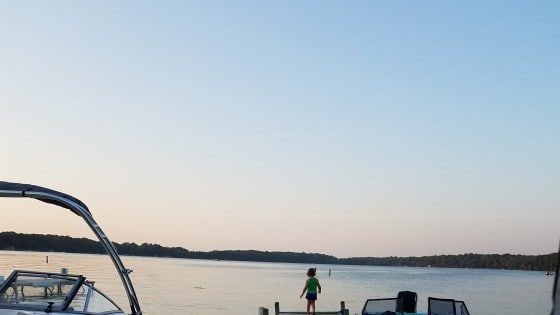 GENERAL INFO: SHOP, EAT, DOCTORS
So you're new to the area or you are thinking about moving here or maybe you've been here awhile, but just aren't sure of all the things this area has to offer.  You need to know the basics – where to shop, where to eat and what doctors/providers to see for your health.  We've got you covered – check out the categories below!
Where do you SHOP? 
There are plenty of grocery stores to choose from. Kroger (which used to be known as Roundys) has many Pick n Save and Metro Mart locations in the area. You can get a savings card called "Fresh Perks".  Piggly Wiggly has many locations in Waukesha County where you can "Shop the Pig". Sendiks is another local grocery store name you will hear. They have a great produce department and are known for their red bags. There are two Woodmans locations in Waukesha County. (FYI – Woodmans takes cash and debit cards, among others, but does NOT take credit cards. #knowbeforeyougo .)  Aldi is an absolute favorite in the area for their low prices and selection of organic items. There are three Costco stores and one Sams Club in Waukesha County. A Lake Country Favorite is Albrecht's Sentry in Delafield.  You also can't beat the Good Harvest in Pewaukee which is Waukesha County's largest natural food store. Meijer is newer to the area and we are glad to have it in Wisconsin. Sorry no Publix or Safeways here (at least not yet). 
Not a fan of running into the grocery store? No problem!  Check out our Guide to Grocery Pickup and Grocery Delivery in Lake Country and Waukesha County. Into healthy food? Sign up for a local CSA.
Lake Country Family Fun is a big proponent of shopping local and supporting small businesses and local businesses that make our community special!  You can find a list of great local businesses in our Shop Small Guide. 
If you need gas, there are over 30 Kwik Trip convenience stores in Waukesha County.  Kwik Trip is a Wisconsin-based company. You can read more about their rewards program here and earn points towards that unbeatable Karuba Gold coffee!
Some of the bigger box stores that Lake Country Family Fun recommends includes Target, Fleet Farm in Oconomowoc, the Corners of Brookfield shopping center, Brookfield Square Mall and more. 
Need a local financial advisor to budget for all your shopping (ha)? May we suggest Scott Lovejoy AAMS with Edward Jones. Contact him here.   
Where do you EAT & Drink? 
There are so many options for dining out around here! We have guides for a ton of different dining and food categories including:
Where do you Go to the doctor, dentist, chiropractor, etc? 
In January of 2022, we asked our readers to vote on the best care providers in Lake Country in several categories. Check out the results HERE to find out the TOP three providers for each category, followed by the top nominees, all who received a significant number of reader votes. We received over one thousand three hundred votes (wow!) Categories included:
Doctor
Dentist
Orthodontist
Eye Doctor
Pediatrician
Family Doctor
Allergist
Physical Therapist
Mental Health
Alternative Medicine
Veterinary Practice
Where do you Go to Work Out?
Lake Country Family Fun has a guide for fitness options in Waukesha County thanks to sponsorship by Burn Boot Camp – Sussex. The Guide is here and split out by venue type:
Boutique
Stand-alone
Large gym
Yoga/Pilates
Other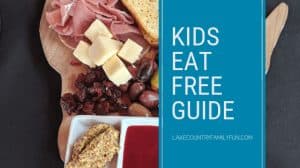 STAY IN THE LOOP ON FUN THINGS TO DO IN THE AREA

If you haven't guessed it already, the BEST way to stay in the loop with FUN things to do in the area is LAKE COUNTRY FAMILY FUN!!!  You can stay in the loop with us in several ways:
OUR WEBSITE – Our fast, secure and easy-to-navigate website can be located at the address of https://lakecountryfamilyfun.com/. Key features on our website you don' t want to miss include our:
Events Calendar  – You can find our events calendar here. It's full of thousands of local events and you can view it by day, week or month! Have an event to add? Add it here!
Guides Directory – Looking for something to do that falls in a certain category like Best  Patio Dining, 4th of July Events, or Beer Gardens to name a few? Why….we've got a GUIDE for that!   Our Guides directory can be found here and is split out by seasons, top guides and all guides.  Our Guides are useful for families, singles, parents and ANY age or person in Waukesha County!  Are we missing a guide, tell us and we just may create it.
Home Page – Our Home Page contains seasonal posts and parenting posts. You can find a quick link to the weekend guide in our header and in the footer you'll find our contact info.  We keep it easy and simple (and FAST!) to keep your life easy and simple 🙂
eNEWSLETTER – We send out the Weekly scoop on Mondays at 6am and the Weekend scoop on Friday mornings.  Sign up HERE to join our newsletter. We do not share your emails for any other purposes.
FACEBOOK COMMUNITY GROUP – Join our Facebook group called, "Lake Country Parents and Community" to interact with us more and share awesome information with our community. 
WEEKEND GUIDES – For all, yes ALL, 52 weekends of the year you never have to worry about finding family-friendly things to do. Lake Country Family Fun publishes a weekend guide EVERY weekend with local things to do.  You can find this awesome resource in your mailbox if you are subscribed, on our social accounts (Thursday morning at 7am on Facebook to be exact) and on our home page of the website! Local businesses make these guides possible.
EVENTS – Come see us in PERSON at any of our events.  Each year we host Hartland Kids Day in July. It's the largest Kids Day event in southeastern Wisconsin.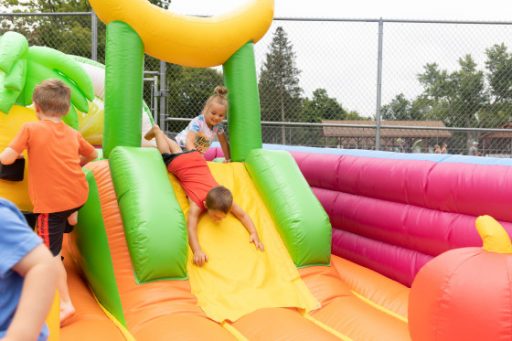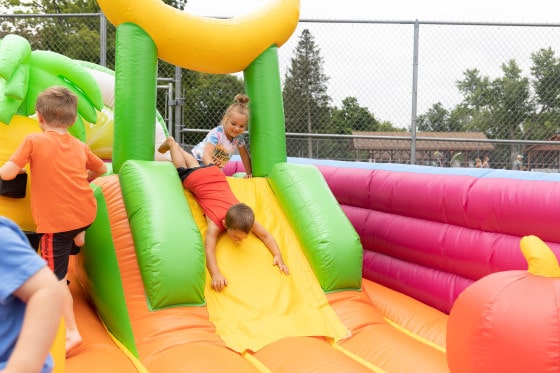 During September through May we host a networking group called, "Lake Country Currents" for Lake Country and Waukesha County area based bloggers, creatives, and influencers to meet up and share resources. 
SOCIAL – Get social with us!  We maintain social accounts on Facebook, Twitter, Pinterest and Instagram. On IG, Follow us @lakecountryfamilyfun #LOVELCFF.  We will feature your posts in our stories. We LOVE engaging with our community on social. On Facebook, we have local followers topping 24,000!

fun places to play and learn
Where do you play? 
Well, it depends on the season.
In summer, Waukesha County is home to 12 beaches where you can play and swim. Refer to our BEACH GUIDE for details on pricing and locations (Hint: One beach is totally Free). Lake Country is home to soon to be 5 free and amazingly awesome Splash Pads in Hartland at Nixon Park, Pewaukee (not yet open), Elm Grove Village Park, one in Sussex at Sussex Village Park, one in Menomonee Falls, Oconomowoc (coming summer 2024) and Eagle.  There are so many local lakes you can swim, surf, kayak and jump in. View our lake guide here. Not a lake person? Jump in a pool. There are over 10 and you can find out about all of them in our Pool guide. Summer Outdoor Movies are a HUGE hit in the area and we have a guide listing those events. 
Don't forget about the Golf Guide to Waukesha County brought to you by the Club at Lac La Belle which opened in 2020!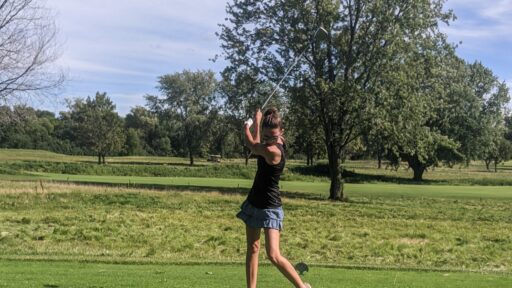 In winter, you will want to know where all the local sledding hills are, don't worry we've got you covered here. Find all the wintertime fun options with us. You can find snowshoe trails here. You can see the awesome Ice Castles in Lake Geneva, attend Chili Fest in Oconomowoc, or find more fun options in January, February and March.
Is it rainy, too hot or too cold? Check out our INDOOR Play Guide and have a blast inside.  Find guides to April and May as well in the spring time for family fun.
No matter, the season, you can find fun at the vast amount of COUNTY PARKS, LOCAL PARKS and LAKES.  During COVID, Lake Country Family Fun launched a Youtube Channel and have many awesome, interactive videos posted there to watch and play along with anytime!
Lake Country Family Fun has fun for every season and a guide for everything.  You'll even find things like:
 
Where Can you Learn?
Lessons + Classes Guide – Interested in having your kid enrolled in lessons? Our lessons guide breaks out lessons by category such as dance, swimming, art and more!
Library Guide – Lake Country Family is a BIG fan of the libraries. Waukesha County libraries are all part of the BRIDGES LIBRARY SYSTEM, so you can check out and return books at any of the participating libraries. Learn more about our libraries here in our Library Guide. Get into summer reading fun and find information on those programs here.  You'll also find REVIEWS of all of the libraries completed by our guest contributor and LCFF sponsor, Jann Fuijimoto of Speechworks, LLC. 
WHERE CAN YOU Grow by Giving?
Lake Country Family Fun has a special love for giving and making sure our giving is LOCAL (within Waukesha County). We have given back to local charities including Chosen, Food Pantries, the Back Pack Coalition and more.  Here are some resources for families looking to get involved and give back in the local community:
Volunteer Guide to Waukesha County
Where to Donate and Recycle in Waukesha County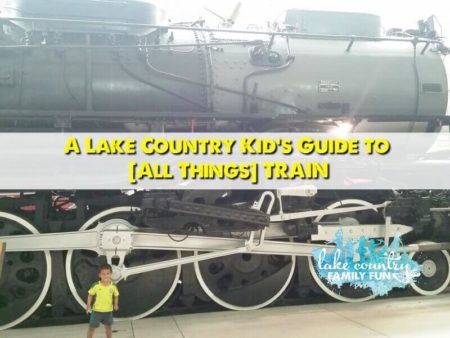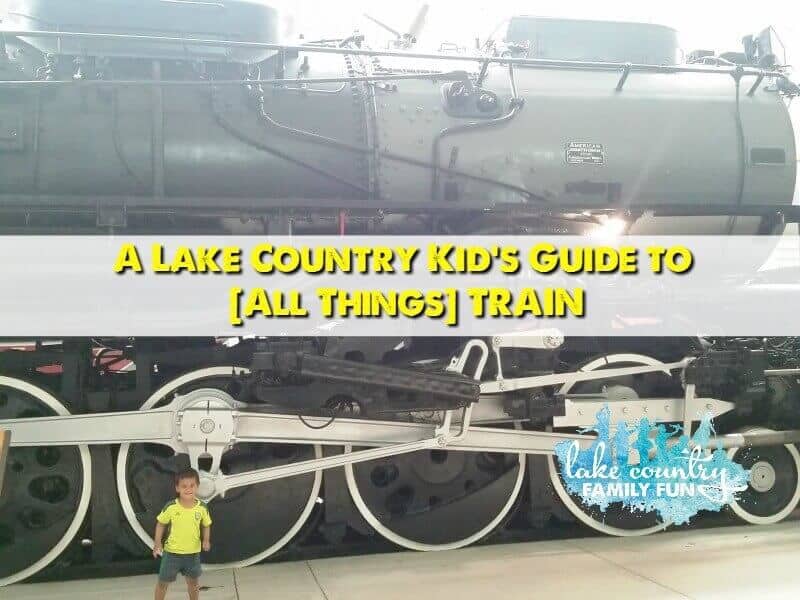 Fun in every season of Waukesha County
Living in Southeast Wisconsin is like being friends with a Flip-Flopper. One minute you are enjoying the sun in shorts and the next week you could be shoveling, no joke! You will experience ALL.THE.SEASONS. and then you'll be thrown for a loop by an "unseasonal" part of a season.  It'll keep you on your toes! One March it was 70 and sunny near my birthday time. This March, we have snow in the forecast. Yay for seasons though, they are truly magical and I would never be able to give one of them up!  (I could just take a little less of Winter.)
By clicking on the season buttons below, you will be taken to a page full of guides specific to that season. For example, our fall page contains guides for Pumpkin Farms, Corn Mazes, Fall Festivals and more! Lake Country Family Fun has made it easy to have fun in EACH season by offering many seasonal specific GUIDES!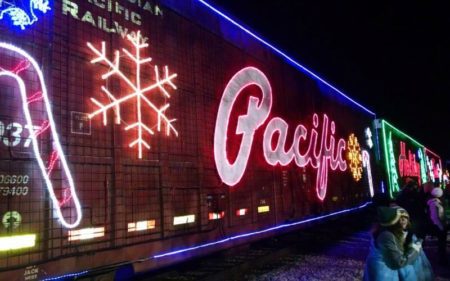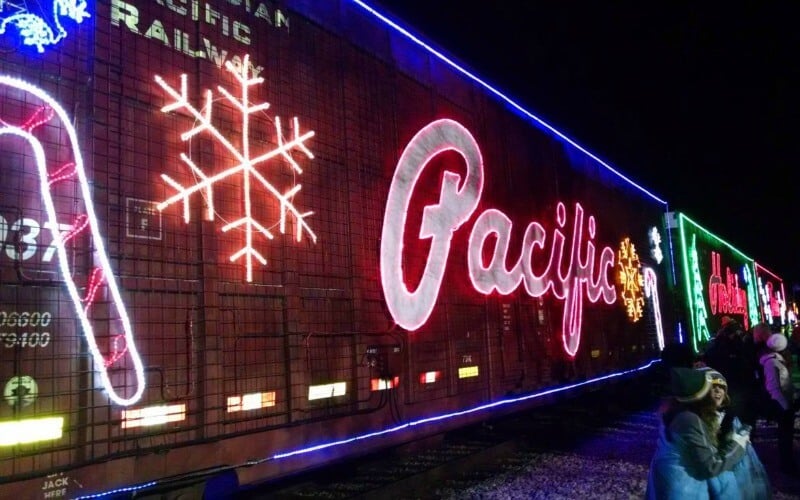 Realtors you need to Meet
Karen Trimble
Katy Thomas
Kathy Popovich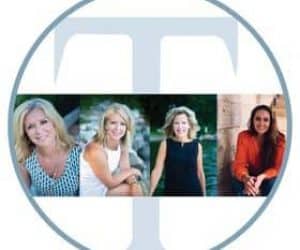 Team Trimble is a full service real estate firm specializing in Lake Country. Our agents have all loved and lived here for more than 30 years and bring our long-standing local network and market experience to work for our clients. We are passionate about helping them buy and sell lake homes and homes in the many great neighborhoods of this area because we believe Lake Country is the best place on Earth to live! #loveandliveinlakecountry that's what we say! 
Katy Tessmer 
Nicole McGonigle
Bark River Realty is a full service real estate team dedicated to helping buyers and sellers in the greater Lake Country Area. Realtors Nicole and Katy live, work, volunteer and raise their families in the community. They are dedicated to helping their clients find the right home in the most fitting community. Their small team approach is always focused on putting the client first and fostering a wonderful home buying or selling experience.

Brad Marschke and his wife Katie are highschool sweethearts who graduated from Sussex Hamilton, and now proudly raise their family in the Village of Pewaukee.  Being a UWM alumni, Brad brings almost a decade of professional experience in environmental consulting, management, and business development with him into the real estate industry.  But most importantly, he brings his desire to better the lives of those around him.  From helping you buy or sell real estate to doing everything he can to uplift our local communities, he is passionate about what he does, and he does it for you.  Proudly serving Waukesha County and most all of SE Wisconsin.  Brad is your trusted advisor. 
have questions on the area? Lake Country family fun would be honored to answer any questions about the area you have and we can bring them to our readers in our community groups to get you the best answer!

We KNOW you'll love it here!
Related "City Love" Articles