Image above is LCFF contributor, Stephanie, and her family utilizing curbside pick-up at Boondocks BBQ in Stone Bank on March 19th, 2020.  For the record, it was amazing.
It's been a crazy time here in Wisconsin and the world, basically.  Guidance just came out from the Presient which was echoed by Tony Evers to limit gatherings of 10 or more and have dine in services closed for restaurants and bars. Per the DHS order from 3/17/2020,
"Restaurants may remain open for take-out or delivery service only. No seating may be provided and food must not be consumed at the restaurant. Restaurants shall preserve social distancing of six feet between customers during pick-up."
So for Wisconsin bars and restaurants, this means closing completely or moving to only carry-out or delivery services. Find out what restaurants options are available in Waukesha County in this guide.  Please note the details change daily, if not hourly, so please be sure to verify information with each individual business. If you are a Waukesha County restaurant and want your details in this guide, contact us via the form in the footer.
Also, if you patron a restaurant or bar for carry-out or delivery, please practice patience and kindness.  Consider gift cards – your kindness in purchasing gift cards for future use does more than you know. For some you can even purchase a gift card online from home – perfect for supporting local while remaining socially distant!
Please help Local Restaurants & Small Businesses!
Our friends at Crawfish Junction had this to say:

"Folks this is a VERY scary time for us as a restaurant...we are concerned for our employees and their health, we are concerned with slow or no business and how we will conquer this challenge, pay our bills, provide for our families and kids home from school."
A perfect way to support our local fish fry restaurants from home, is to VOTE! Yes, we still have voting open for the best fish fry. Cast your vote HERE.
Another way to support small businesses from home, including restaurants, is to enter to win a $100 gift certificate from the Oconomowoc Chamber of Commerce, courtesy of Bark River Realty. Enter HERE.
Lake Country Family Fun has other COVID-19 Guides and articles that may interest you:
TWO WAYS TO USE THIS GUIDE: 
SEARCH BY CITY/TOWN (TOP SECTION)
SEARCH BY TYPE OF FOOD (BOTTOM SECTION)
Carry Out & Delivery BY City/town
We ask that you link back to this page and credit to  LakeCountryFamilyFun.com. It took quite a bit of time to compile this extensive list. Thank you! 
Restaurant updates by GUIDE
We've parsed through our famous LCFF guides to find what Restaurants we cover. You'll find them listed out below by Guide as far as the status we know about so far.  Note: Not all restaurants in our foodie-type LCFF guides are bulleted with COVID-19 details below.  We cover the following guides: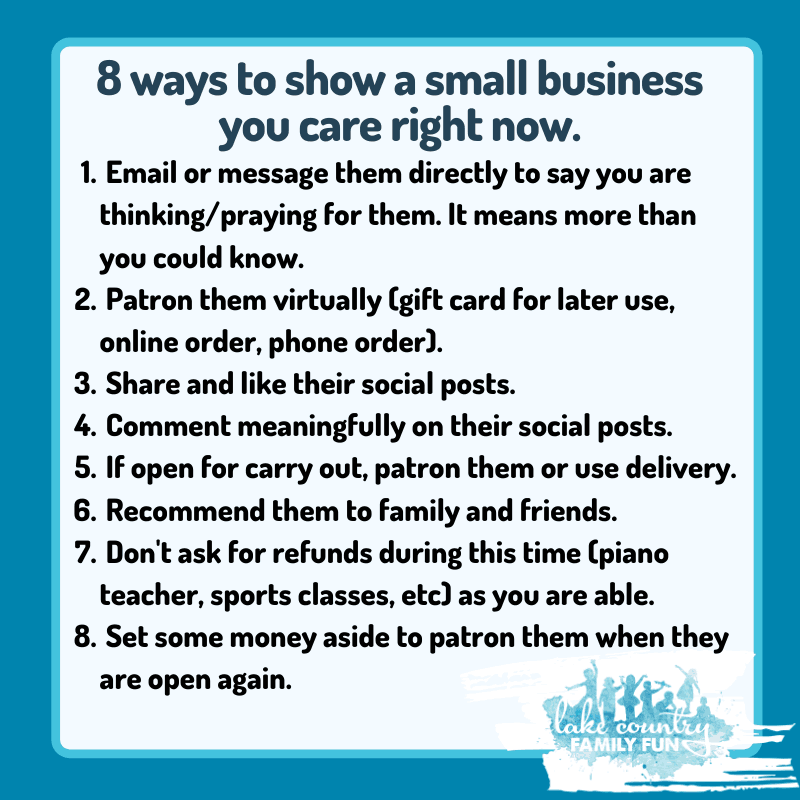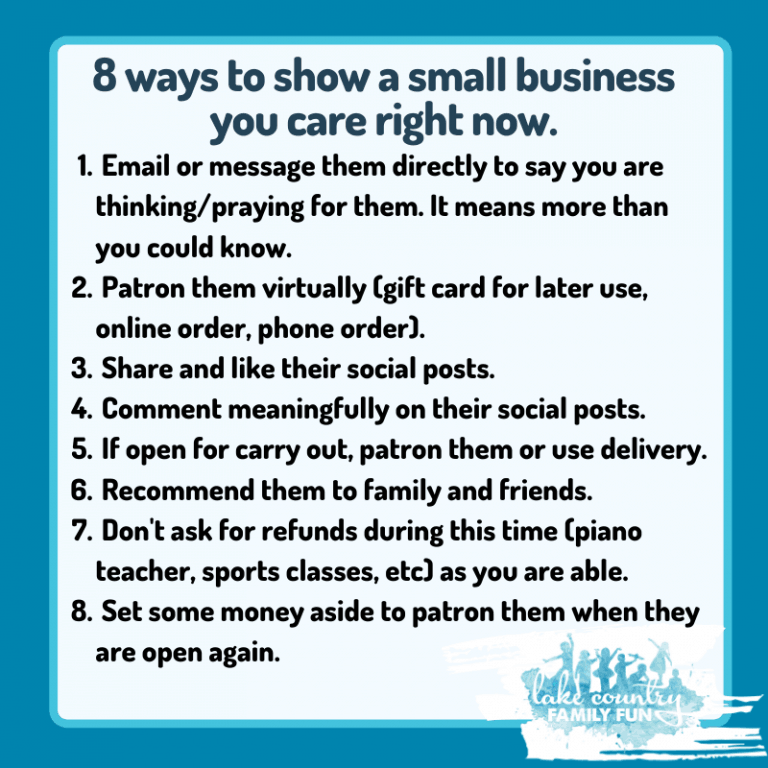 We've also created this fun BINGO CARD. Screenshot or download this chart as an example (you can switch out the days for the 1-21 days we'll be on extended break) to keep track of your family's fun. Don't forget to add in a fun family prize for the week like Ice Cream on Friday Night. Then share it to social media and tag Lake Country Family Fun on Facebook and/or Instagram so we can see your fun progress and prizes. AND there might be a fun prize from Lake Country Family Fun for participating! Stay tuned!!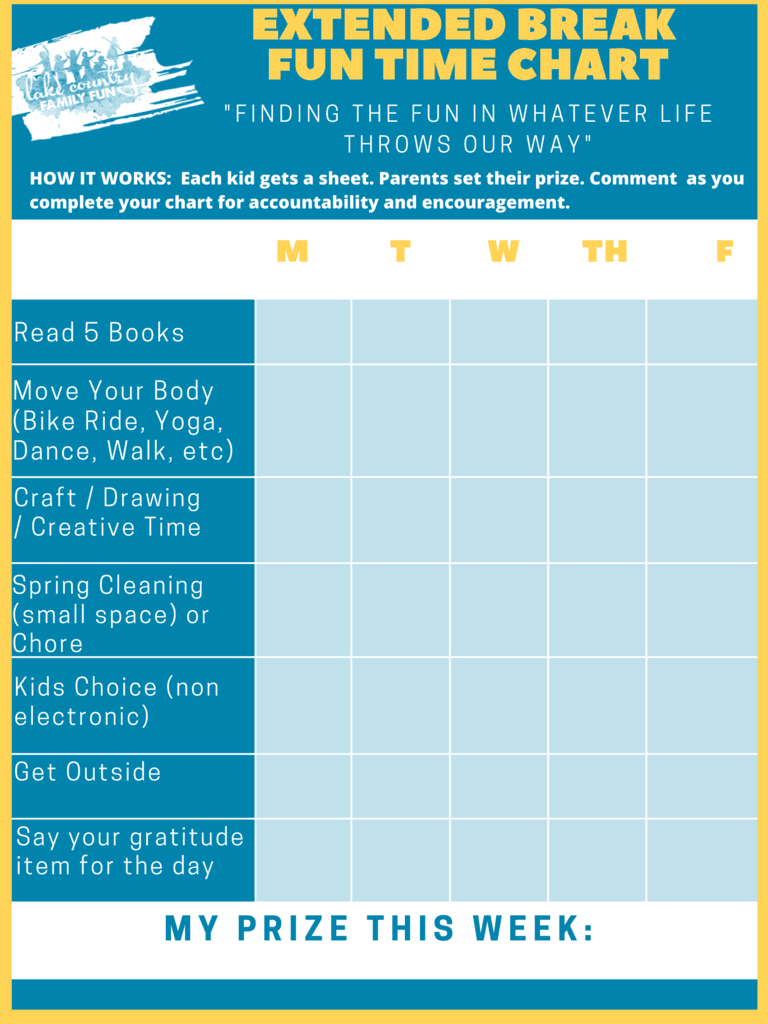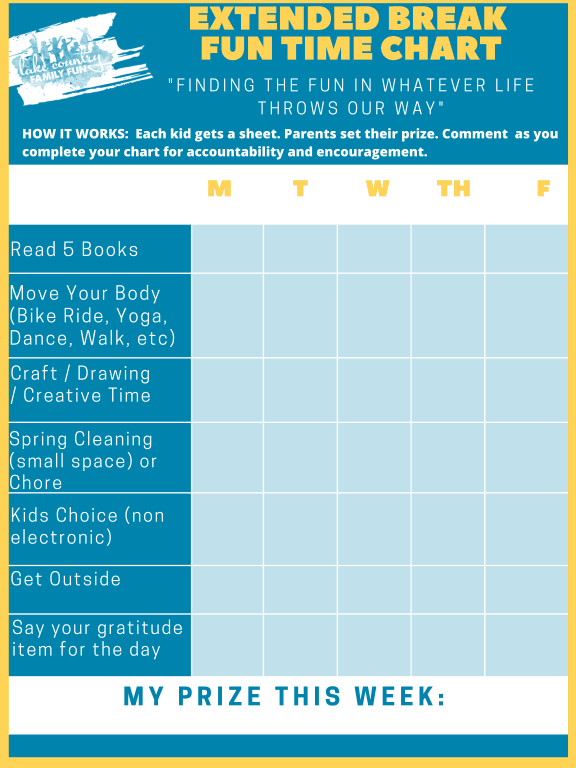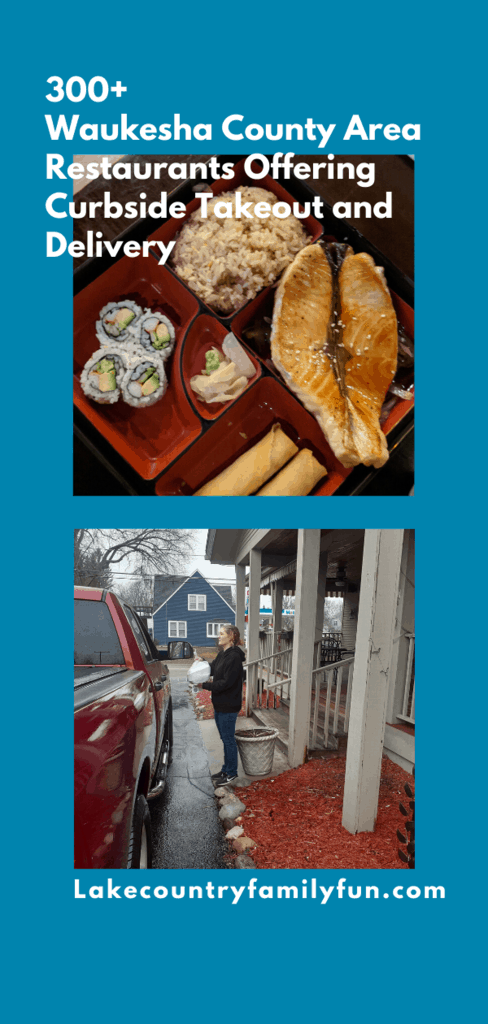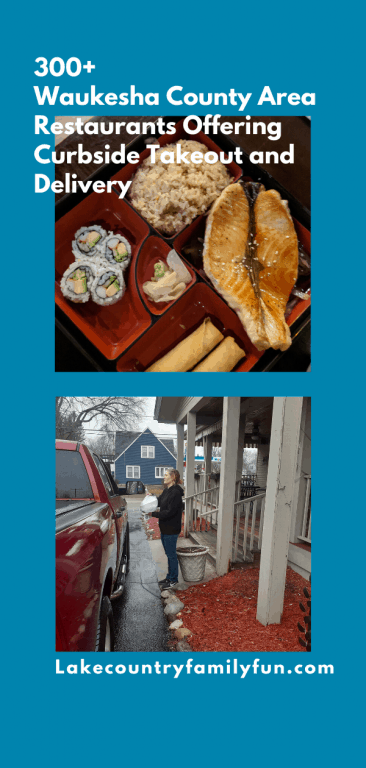 Would you like your business featured in this listing?
Contact us today with your details: