The Trusted list of practitioners in Lake country and Waukesha County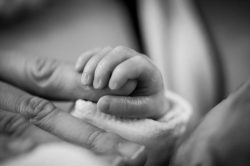 11 Categories of Providers
One of the most common type of questions you find in local area social media chats are advice for local practitioners (doctors, dentists, chiropractors, etc).  The advice is all out there, but not consolidated in one place. Where can you find it?  Lake Country Family Fun to the rescue!
If you are looking for the best local doctors, dentists, chiropractors, etc...where do you start?
We've polled parents across Lake Country and Waukesha County to find the most beloved family doctors, pediatricians, eye doctors, allergists, OB/GYNs, chiropractors, dentists, orthodontists, physical therapists, mental health therapists and alternative medicine practitioners.  Read on to find your new favorite practitioners!
Technical Information on the Voting Process
In January of this year, we asked our readers to vote on the best care providers in Lake Country in several categories. Below you'll find the TOP three providers for each category, followed by the top nominees, all who received a significant number of reader votes.
We received OVER a thousand votes (wow!) and carefully parsed through the data to finalize the results including counting the write-ins.  Each January, we will repeat the vote so if your favorites are not included, there is always next year.  We are blessed to live in an area with such great practitioners and there was a wide field of contenders in each category so even if one isn't listed in the top nominees doesn't mean they are not amazing! 
Please note that this content is provided for informational purposes only. The information provided in this guide does not constitute medical advice. Users are advised to check the certification of any care provider listed below and consult with their own medical doctors before proceeding with a care plan.
11 Categories of the providers menu
Family Doctors in Lake Country
Family medicine practitioners provide comprehensive care to patients of all ages and genders through all stages of life.  They provide referrals when patients have complicated health issues that require the expertise of a specialist.
Voted top THREE Family Doctors 2021
1st Place – Kristen Vento, DO – Prohealth – Oconomowoc
2nd Place – John Lesniak, MD – PROHEALTH – Hartland
3rd Place – Jennifer Scheeler, MD – PROHEALTH -Oconomowoc
Note: There were a few ties in places 5-10, hence the longer list.
Cheryl Serb, MD – Prohealth Hartland
Stephanie Baginski, MD -Aurora – Summit
Paul Zuzick, MD – Aurora – Summit
James Gatto, MD – Aurora – Summit
Heather Brown, MD – PROHEALTH – Waukesha
Shannon Allen-Gryzwa, MD- PROHEALTH – Mukwonago
Carolyn Day, MD -PROHEALTH – Waukesha
Kyle Nelson, MD Aurora Waueksha
Todd Miller, MD Aurora
Listed in no particular order for places 4-10.
Your next appointment is just a click away.
Schedule online, anytime, with ProHealth Medical Group primary care providers and select specialists. Just visit ProHealthCare.org/ScheduleNow and select the specialty of interest. Then scroll to view the first available appointments or search by provider or location. Same-day and next-day appointments are available. Online scheduling, virtual urgent care visits and online reservations for urgent care are just a few of the ways we're making health care easier to access. Find it all at ProHealthCare.org.
ProHealth Medical Group clinics are located in: Brookfield, Hartland, Mukwonago, Muskego, New Berlin, Oconomowoc, Pewaukee, Sussex, Waterford, Watertown and Waukesha.
OB/GYN Doctors in Lake Country
A gynecologist is a doctor who specializes in women's reproductive health. Obstetricians care for women during their pregnancy and just after the baby is born. They also deliver babies.
Voted top THREE OB/GYN Doctors 2021
1st Place – Christine Sponagle, MD – Moreland OBGYN Associates –  Waukesha
2nd Place – Lorree Dyoco, MD – Moreland OBGYN Associates – Mukwonago/Waukesha
3rd Place – Jessica Herzberg, MD – Moreland OBGYN Associates – Hartland/Waukesha
Kathryn Gallagher, MD – Aurora -Summit
Meredith Derrig, MD – Aurora – Summit
Allison Nelson, MD – Moreland OBGYN Associates – Waukesha
Joseph Shea, MD – Aurora – Summit/Waukesha
Sarah Janz, MD – Moreland OBGYN Associates – Sussex/Waukesha
Laura Epperson, MD -Women's Healthcare – PROHEALTH -Mukwonago/New Berlin/Waukesha
Rachel L. Fournogerakis, DO Aurora Summit
Megan Trester, MD Moreland OBGYN Associates
Ellen Comiskey, MD Moreland OBGYN Associates Mukwonago, Waukesha
Patrick Sims, MD Aurora Summit
Stephanie Voice, MD Moreland OB-GYN Oconomowoc and Watertown
Courtney A. Lemieux, MD Moreland OB-GYN Oconomowoc, Watertown
listed in no particular order for places 4-15.
Moreland OB-GYN Associates, S.C. is dedicated to the needs of the community by promoting overall excellence in the delivery of women's health care.
"I highly recommend Moreland OB/GYN. Their staff and providers have compassion and have helped me through the best and worst times. They are thorough, knowledgeable, caring and genuine."
Pediatricians in Lake Country
A pediatrician is medical doctor who manages the physical, behavioral, and mental care for children from birth until age 18. A pediatrician is trained to diagnose and treat a broad range of childhood illnesses, from minor health problems to serious diseases.
Voted top THREE Pediatricians 2021
1st Place – Stephanie Whitt, MD – Waukesha Pediatric Associates  – Oconomowoc
2nd Place –Gregory Moyer, MD – Lake Country Pediatrics – Oconomowoc
3rd Place – Meghan Kinateder, MD – Waukesha Pediatric Associates – Waukesha 
Note: There were multiple ties in places 4-15. 
Justin Schilz, MD Lake Country Pediatrics

Joe Tzougros

, MD – Prohealth – WaukeshaJoe Tzougros, MD – Prohealth – Waukesha
Karin Hamilton, MD – Aurora – Summit
Anthony Wampole, MD – Aurora – Summit
Matthew Biebel, MD -Waukesha Pediatric Associates – Waukesha
Renee Szafir, MD – Children's Hospital – Delafield
Beth Keefe, MD – Aurora – Hartland
Denise Getschow MD, Delafield Pediatrics (Children's Wisconsin)
Jennifer Glamman, MD – Lake Country Pediatrics
Sean Faris, MD ProHealth Mukwonago
Amy Attwell, MD – Waukesha Pediatric Associates
Karen Swanson, MD Pewaukee Pediatrics (Children's Wisconsin)
Jennifer Vipond, MD Prohealth Pewaukee/Waukesha
Brandon Rucker, MD Aurora Summit
Yolanda Wolff, MD Delafield Pediatrics (Children's Wisconsin)
Sarah Hansen, MD – Waukesha Pediatric Associates
listed in no particular order for places 4-15.
Since 1997 Lake Country Pediatrics, SC has strived to be an old-fashioned clinic practicing modern medicine.  It's been the vision of our practice to provide an individual, customized care plan for our patients and their families.  Our approach is simple; we listen first, ask questions, educate, and provide options.  Lake Country Pediatrics, SC is unique because of the support we supply to new and growing families with newborn home visits, our breastfeeding support group, "Baby Steps" group, infant massage, and allergy testing. We find great joy in watching our patients grow from infants into thriving healthy adults! 
"This place is simply the best for care for your children, hands down. I have 4 children and have been going here for over 15 years. Everyone is caring, friendly, and helpful. I have never had a bad experience and recommend them all the time!! Thank you, LCP!! You guys are the best!!"
A dentist provides care for a patient's teeth, gums, and oral health. They provide a number of services. Dentists repair fractured teeth, fill cavities, remove tooth decay, straighten teeth, place sealants, whiten patient's teeth, and educate on proper oral hygiene. Our guide included both family and pediatric dentists in one category.
Voted top THREE Dentists 2021
1st Place – Lindsey Davies, DDS Oconomowoc Pediatric Dentistry
2nd Place – Kirsten Davies, DDS Davies Pediatric Dentistry Waukesha
3rd Place –Michelle Kelly, DDS – Delafield Family Dental – Delafield
Susan Angel, DDS – Wonderkind Pediatric Dentistry – Hartland/Waukesha
Patty Erickson, DDS – North Lake Family Dentistry – North Lake
Kathryn Connor, DDS – Wales Family Dental – Wales
Amy Getz-Niedziela, DDS – Forward Dental – Oconomowoc
Natalie Stoeckl, – Stoeckl Dentistry – Oconomowoc
Thomas Bitner, DDS – Bitner Family Dentistry – Oconomowoc

Angela Trochlell, DDS – The Fun Kids Dentist – Brookfield

William Renner, DDS – Wonderkind Pediatric Dentistry – Hartland, Waukesha
Udoka Holinbeck, DDS – Bionica Dental Wellness – Delafield 
Mary Vezzetti, DDS – Family  Dental Care Sussex

Ricardo Araujo, DDS – Small World Children's Dentistry – Brookfield

Terese Baily, DDS, Bailey Family Dental 
listed in no particular order for places 4-15.
Oconomowoc Pediatric Dentistry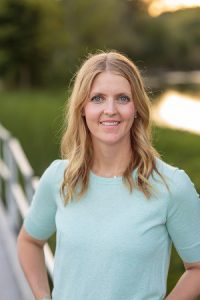 When it comes to dental care, children need a special person, who can calm their fears, answer their questions and set them up for a lifetime of excellent oral health. This person needs special training in the issues that children experience as well as a fun and patient demeanor. You have found all these qualities and more in Dr. Lindsey Davies at Oconomowoc Pediatric Dentistry.
"Our daughter just had to have some small fillings done. She was super nervous, but Dr. Lindsey did a great job with her. It's so important that kids have a good experience at the dentist, and she did."
Family is an important word to all, but in Dr. Michelle Kelly's life it has a bigger meaning than the people at home. Delafield Family Detnal, it's patients and staff, are her second family. She is known for her caring, understanding chair side manner. Her patients always feel at home and are treated from the heart, given options. Patient care is priority. The wonderful staff upholds that standard, providing the best care, using technology and treating all as family. Outside of work, Dr. Kelly is happily married and has 3 beautiful children and enjoys traveling, skiing, golf and family time.
"Always a Great Experience! Our family of five (5) has been going to this practice for the past twenty (20) year and we have consistently had a great expereience with the level of dental and customer care provided by Delafield Family Dental. Dr. Michelle Kelly is very personable, thorough and competent. My expereience at this practice have been nothing but professional and top notch from reception upon entering thru to dental care by the clinicians (hygienists) through to Dr. Kelly. The practice utilizes and leverages technology far grate than my prior dental exeriences and the consultation and care is clearly all with the patient in mind. I would recommend this practice to anyone in the Lake Country or Waukesha County region.
Serving families dental care needs in the Sussex, Hartland, Merton, Pewaukee and surrounding areas is the foundation of our practice. By staying current with the latest dental technologies and procedures and safety precautions, Vezzetti Family Dental Care can provide the most advanced, personalized dental work for you and your family. You'll feel at ease with our friendly team, caring dentists and comfortable office setting; in a convenient location. Vezzetti Family Dental Care is located in Sussex, WI on the corner of Highways 164 and K across from the Meijer store in the Sussex Gateway Retail Center.
We strive for exceptional patient care for everyone that sits in our chairs. Vezzetti Family Dental Care offers state-of-the-art equipment and a complete range of dental services. We develop solutions and offer options that will best suit your dental needs, and financial options, so you can afford the care that you want and deserve.
"Awesome dental care for adults and kids of any age. We have brought ours since their first tooth and they are actually excited to go in for cleanings. I wholeheartedly recommend!."
At Bionica Dental Wellness, we provide modern, comprehensive biological dentistry for the health-conscious community. We aim to empower you with education and transparency so that you may make decisions about your care confidently.
Dr. Udoka Holinbeck has dedicated her career to continuing education and proficiently provides safe amalgam removal (SMART-certified), biological tooth removal, metal-free dental implants (Zirconia), ozone/oxygen therapy, single visit biomimetic restorations, and biocompatibility testing.
Come and experience the BIONICA difference in QUALITY dental care!
"I highly recommend Bionica Dental Wellness to anyone wanting excellent biological dentistry from a caring, top-notch provider. So happy to see Dr. Holinbeck's new state-of-the-art office with attentive staff. I drive 45+ minutes to see this dentist, bypassing all the other conventional and holistic dentists. If you care about optimal dental health, then contact Bionica."
Eye Care and Eye Exams in Lake Country
This category is for all eye care and eye exam practitioners in Lake Country. Services vary by practitioner but may include adult and children's eye exams, contact lense fittings, eye emergencies, eye diseases and/or eye surgery and LASIK. 
Voted top THREE Eye Care Practitioners 2021
1st Place – Dr. Anna Koeck – Theia Vision Care – Hartland
2nd Place –  Dana McGuire, OD – Summit Eye Clinic, Oconomowoc
3rd Place – David Bjork, OD – Oconomowoc Vision Clinic – Oconomowoc
Amber Dentz, OD – Lake Country Eye Care LLC – Hartland
May Katherine Ellis, MD – Aurora – Summit
Jennifer J. Hillman, OD, Primary Eye Care Associates – Oconomowoc
Christian Camus, OD – Aurora – Summit
Dr. Maria Patterson – Chhildrens Wisconsin
Dr. Ryan Lang Lang Family Eye Care New Berlin
Dr. Nina Christensen Christensen Eye Care Professionals Pewaukee, Menomonee Falls
listed in no particular order for places 4-10.
Schedule an exam online with Theia Vision Care today! Lake Country's #1 Eye Doctor is accepting new patients and has availability for same-day and next-day appointments. Theia Vision Care is an independent optometry practice and optical boutique located in the heart of downtown Hartland, Wisconsin at 213 E Capitol Drive. Dr. Anna Koeck provides integrative and preventative eye care with a focus on total wellness for the entire family. You are the top priority, as each patient has up to 60 minutes with the doctor – that's 6x the average! No more leaving the doctor's office with unanswered questions and feeling like you're not being heard. We are so much more than just another eye doctor's office. It's our mission to help you see, look, and feel your best! We provide eye care because we care at Theia Vision Care. 
"Best eye doctor and staff in Lake Country! Dr. Koeck is super friendly and personable. Her and the staff took the time to answer all of our questions. Exam was very thorough, and they have an awesome selection of glasses custom to your needs. Kid and family friendly too!"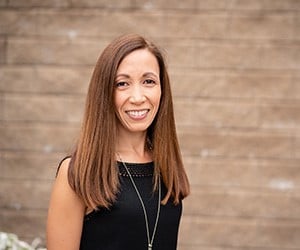 See your best in 2021 at Summit Eye Clinic! While providing exceptional eye care is a must, Dr. Dana McGuire believes excellent patient communication and education are equally important. "I strive to make sure my patients understand their condition so they can be active participants in their eye and health care." Dr. McGuire enjoys seeing patients of all ages for routine care and contact lens fits, as well as, treating ocular diseases such as glaucoma, dry eye, and "pink eye." Summit Eye Clinic's Boutique Optique carries a wide selection of frames and sunglasses that will appeal to everyone's inner fashionista!
"...Summit Eye Clinic has the highest quality staff. Premium customer service. Excellent care in a clean environment. I have great respect for the doctors and highly recommend Summit Eye Clinic." "Very thorough exam with Dr. Dana McGuire. As a new patient, she took her time with me and explained everything in great detail. Highly recommend!"
Lake Country Eye Care is a proud provider of optometry services and vision care products in Hartland, WI. We want to help you achieve and maintain clear vision for years to come. Our experienced and friendly eye doctors offer comprehensive vision examinations and are trained in the diagnosis and treatment of all eye and vision conditions. We use advanced diagnostic technology and vision correction products and are committed to improving the quality of life in the lake country community! Give yourself the gift of clear vision – schedule an appointment with Lake Country Eye Care today!
"I recently brought my ten year old son to Lake Country Eye Care for his first eye exam. Dr. Dentz was incredibly kind and patient with him and took the time to ask him questions about himself and make him feel comfortable. As it turned out, my son did need glasses and we had an equally pleasant experience with the opticians in the building. Less than a week and a half later, my son had his awesome new glasses and is able to see the world much more clearly! I highly recommend Lake Country Eye care!"
allergists in Lake Country
An allergist treats asthma and allergies. An allergist is a physician who specializes in the diagnosis and treatment of asthma and other allergic diseases. The allergist is specially trained to identify allergy and asthma triggers. Allergists help people treat or prevent their allergy problems.
Voted top THREE Allergists 2021
1st Place –  Mark Nordness, MD – PROHEALTH – Mukwonago
2nd Place – Shelley Watters, MD –  Aurora – Wauwatosa
3rd Place – Mary-Jo Rolfes Lo, MD – PROHEALTH – Waukesha 
Kristen Volkman, MD – Children's Hospital – New Berlin
Sara Lowe, APNP Delafield (Children's Wisconsin)
listed in no particular order for places 4-5.
Chiropractors in Lake Country
A Doctor of Chiropractic (DC), chiropractor, or chiropractic physician is a medical professional who is trained to diagnose and treat disorders of the musculoskeletal and nervous systems. Chiropractors treat patients of all ages—infants, children, and adults. Chiropractors use hands-on spinal manipulation and other alternative treatments, the theory being that proper alignment of the body's musculoskeletal structure, particularly the spine, will enable the body to heal.
Voted top THREE Chiropractors 2021
1st Place – Dr. Tyler Reed, Freedom Chiropractic Delafield
2nd Place – Dr. Vanessa Fritz – Chiropractic Company – Oconomowoc
3rd Place TIE – Dr. Shannon Stadler – Stadler Chiropractic & Co. – Delafield AND  Zach Chudy – Flex Care Chiropractic – Oconomowoc
Note: There were 3 ties within places 5-10, hence the number of listees.
Dr. Zachary Kienol –  Brookfield Health and Wellness – Brookfield
Dr. Bradley Fritz – Chiropractic Company – Oconomowoc
Dr. Brady Dorn – Dorn Chiropractic – Oconomowoc 
Dr. Tad Diciaula, Chiropractic and Wellness on Pewaukee Lake
Dr. Bradley Nutting, Chiropractic and Wellness on Pewaukee Lake
Dr. Amy Kolman, Kolman Family Chiropractic Wales
Dr. Nathan Omick, Traub Chiropractic Care Center Oconomowoc
Dr. Kate Nielsen, Essence Family Chiropractic Oconomowoc
Connor Keating, DC Traub Chiropractic Care Center
Dr. Jason Lauer, Lauer Family Chiropractic Waukesha
Dr. Ken Krieser, Krieser Chiropractic Family Wellness Center Nashotah
listed in no particular order for places 4-10.
The name of our clinic most simply defines what we strive to help our patients achieve. Freedom. From pain, from immobility, from lack of function, or to just live life to the fullest. The clinic is comfortable and modern. The staff is down to earth and inviting. Dr. Tyler Reed is attentive, friendly, and has the expertise to help even the most difficult cases. Our office happily houses all necessary equipment to reach your goals, including our state-of-the-art spinal and knee decompression machines and digital X-Ray.  From newborn to elderly, we are prepared and eager to serve you!
"I highly recommend Freedom Chiropractic! I've been to several chiropractors previously, but hadn't had much improvement with my lower back or headaches. The Back on Trac decompression chair is AMAZING! The relief was instantaneous with my first session. Dr. Tyler has developed a treatment plan to address chronic pain with my back and neck, and has given me more range of motion and relief! In addition to treating chronic pain, he has also helped with sports injuries and more acute adjustment needs. He is easy to talk to and is extremely knowledgeable! It has been very easy to schedule appointments, and Rachel, the receptionist is AWESOME - super friendly and helpful! I would not go anywhere else!"
Drs. Brad and Vanessa Fritz are family chiropractors at Chiropractic Company in Oconomowoc, with a mission to make Lake Country healthier and happier. We pride ourselves in having a welcoming and modern, family- friendly office with a goal to provide the best, individualized care possible. We have the ability to see all ages and help with a variety of complaints; and use an array of tools and techniques to get your nervous system functioning optimally. Additionally, Dr. Vanessa has received her postdoctoral certification in both pediatric and prenatal care through the International Chiropractic Pediatric Association (ICPA), offering specialized focus to these populations. We'd love to meet you and your family and help you get well from the inside out! Our office is conveniently located between Highway 16 and I-94; we accept most major insurances.  
"My 3 month old had reflux and breathing issues and struggled to get a good feeding along with waking himself up. Dr. Vanessa was fantastic and I saw immediate results. Great customer service and care from both Dr. Vanessa and Dr. Brad. I highly recommend!"
Our mission is in our name, we strive to provide flexible and affordable care. Our clinic features digital x-ray, open scheduling (existing patients can stop in without an appointment), flexible monthly maintenance plans that allow one adjustment per week, new patients are seen within 24 hours and adjusted the same day. Whether you are dealing with back, neck, shoulder, ankle or wrist pain, we are confident we can help. Chiropractic care can also help with infant and child issues, including: colic, feeding problems, bed-wetting, torticollis, sleep issues, and overall nervous system communication. We are In–Network with all major insurances. 
"I'm impressed and amazed by Dr. Chudy and his team! Wow! Best chiropractor I've ever been to. Super friendly team, very helpful, wellness-focused, great technology, easy to make appointments and check-in, loved the personal scans, offers essential oils and vitamins, great at educating, like the exercising before the adjustment, very affordable, and more. Great quality care! I can't say enough! I am so happy to have found Dr. Chudy and his team!"
orthodontists in Lake Country
Orthodontists help with crooked teeth, but they assist patients with other issues as well. These include overbites and underbites, crossbites, spaces between teeth, overcrowding of teeth, and the treatment of temporomandibular disorders (TMD). Additional problems with the jaw also need to be treated by an orthodontist.
Voted top THREE Orthodontists 2021
1st Place – Michael Bubon, DDS – Bubon Orthodontics – Waukesha, Brookfield, Muskego, Oconomowoc, Wales
2nd Place – Kirk r davies, dds – davies orthodontics – Waukesha
3rd Place – Daniel Holzhauer, DDS – Holzhauer Hewett and Barta – Hartland, Waukesha
Peter Reichl, DDS – Reichl Orthodontics – Waukesha, Hartland, Mukwonago
Kevin Race, DDS -Race Orthodontics – Brookfield, Mukwonago
Todd Rasch, DDS Rasch Orthodontics-Pewaukee
listed in no particular order for places 4-5.
mental Health Professionals in Lake Country
Mental Health Professionals are a valued asset to our community.  They help children, families and adults alike.  These professionals can help people cope and understand their thoughts, behaviors and feelings. They can offer guidance and improvement and they work with clients on set goals.  The ability to help assess and diagnosis mental health conditions is part of their line of work.
Voted top THREE Mental health Professionals in 2021
1st Place –
Monica Rodriguez, LPC, MAC, MA – Monica Rodriguez Counseling, LLC – Oconomowoc
2nd Place –
Deanna Marincic, MSW, LCSW, Gals- Institute LLC – Delafield 
3rd Place – Jenna Overbaugh, LPC
Katie Duffy, PHD Aurora Summit

Pamela Stiles, LPC, Prohealth
listed in no particular order for places 4-5.
On Purpose Psyche is a collection of mental health professionals who share a common goal of serving the Lake County community. Originally founded by Monica Rodriguez, her dream has always been to provide a multitude of services to the community that are accessible and customized to fit everyone's needs.
On Purpose Psyche has a diverse population of practitioners offering a wide range of service options to the community including but not limited to: individual counseling, couples counseling, family therapy, art therapy, yoga therapy, play therapy, children's social skills groups, business coaching, brainspotting, sensory integration therapy and much more!
Call or email us today to schedule an appointment!
"Monica and her team are absolutely Amazing! They continuously go above and beyond to help their clients thrive!"
Deanna Marincic LCSW, founder of Gals Institute, is honored to be recognized again by Lake Country Family Fun, as a top provider in the Lake Country community. Gals Institute is a group of providers committed to helping families, individuals, and adolescents through prevention and healing. We offer therapy services, group programs, and prevention progrmas for boys and girls 6 years old and up. Additional services include dietary wellness, medication management, and couples counseling. Gals Institute is also the contracted mental health provider for 7 local school districs, offering in-school services, staff development, and parent education. 
Deanna has been providing therapy services for over 30 years. After losing her brother to addiction, she discovered a personal passion and mission for helping families heal by creating Gals Institue, LLC. She was inspired to create prevention and resiliency based programs and workshops. Deanna and Gals Institute have been a leader and resource for families and individuals that need support and guidance with their mental health concerns.
In 2017, Deanna also founded Gals On The Go Project Foundation with the mission raise funds to provide resiliency building programs in schools and offer scholarships for community workshops held at Gals Institute. Currently featuring the Calm, COOL, Capable Workshop Box for kids 9-13 years old. 
Thank you to all that voted and continually support our mission!
"Our family has been so blessed to have found Gals Institute and their team of providers that helped our family to learn to communicate in a healthy way, build healthy coping skills, and become resilient through these tough times."
Physical Therapists in Lake Country
Physical Therapists (or PTs) are health care professionals who diagnose and treat popele (of all ages) who have conditions or injuries that have limited their physical abilities.  From surgery recovery to injury to post partum, these PTs can give tools and exercises to improve physical abilities.
Voted top THREE PHysical Therapists 2021
1st Place –
Katie Andrew, PT DPT – Katie Andrew Physical Therapy – Delafield
2nd Place – Carla Collela, DPT, OCS – Oconomowoc Physical Therapy – Oconomowoc
3rd Place – Jeremy Trunk, PT, DPT – Balance Within Integrative Physical Therapy -Delafield/Hartland/Oconomowoc
Sarah Trunk, PT, DPT – Balance Within Integrative Physical Therapy – Delafield/Hartland/Oconomowoc

Jill Fraundorf, PT, MS – Balance Within Integrative Physical Therapy – Delafield/Hartland/Oconomowoc

Dr. Lauren Falk, PT, DPT, ATC, CSCS Kinetic Sports Medicine Delafield

Dr. Michael Falk, PT, DPT, ATC, CSCS Kinetic Sports Medicine Delafield
Dr. Brett Ferstl, PT, DPT, CSCS Kinetic Sports Medicine Delafield
Krystle Howald, PT, DPT Empower Movement Oconomowoc
Greta Cordova, PT ProHealth Waukesha Memorial Hospital
listed in no particular order for places 4-10.
Katie Andrew Physical Therapy provides dynamic, patient-centered treatment focused on helping patients meet their specific goals. In today's complex medical world, helping people navigate their way back from injury is my number one priority. Patient goals are achieved through targeted manual therapy, functional dry needling, myofascial decompression (cupping), progressive exercise programs and injury-specific mobility work.
"The year, I met Katie Andrew, was when I was able to get back to running and functioning with minimal or no pain. She taught me how to strengthen the areas around my injuries and how to work around the problems in my body. She furthered my recoveries and strengthened the areas of discomfort. This amazed me! I know gymnasts, weekend warriors, runners, and triathletes who have gone to Katie! My husband, coworkers and multiple friends have also gone to Katie. All of them are completely satisfied with her skills. She has such a great understanding of how to work with each injury and athlete. "
At Balance Within, we specialize in helping people ages 30-60 overcome pain, no matter how chronic or severe, to return to their active life; even if they've lost hope or everyone else has given up on them. Our unique approach Integrates the very best Science from Evidence-Based Physical Therapy with
Cutting-Edge Holistic Therapies such as the John Barnes' Myofascial Release Method to address the missing links others have overlooked. This allows our patients to achieve results – even when other approaches have failed!
Specialties: Spine (Neck/Back Pain), Headaches/Migraines, TMJ/Jaw Pain, Fibromyalgia, Chronic Pain, Joint Pain, Women's Pelvic Health, Postpartum
"I have tried many therapies for years and I can honestly say this is THE ONE! The gentle yet long-lasting results are LIFE CHANGING! Like nothing else out there, highly recommend!"
alternative Medicine in Lake Country
There are many alternative medicine centers in Lake Country. These practices look at human bodies holistically by assessing the whole person, their body, mind and spirit.
Voted top THREE Alternative Medicine Practitioners 2021
1st Place –
NicHole Gauger, ND – New Hope Natural Wellness – Delafield
2nd Place – Mark Kamsler, MD – Mark Kamsler Medical Office –  Hartland
3rd Place – Karen Cino, PhD, CNHP – Salveo Holistic Wellness – Oconomowoc
Susan Rohr, BSN, RN – Brookfield Health and Wellness – Brookfield

Kristen Reynolds, MD – Aurora Wiselives Center – Wauwatosa 

Abbie Steidl M.S., FDN, CNE
listed in no particular order for places 4-5.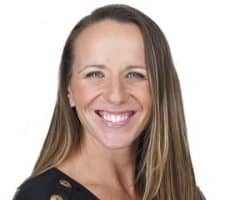 New Hope Natural Wellness provides a holistic approach to allow each person who walks through their door in determining true causes of their symptoms. Nichole Gauger holds a Doctorate in Naturopathy, is a Certified Natural Health Practitioner and a Certified Loomis Digestive Health Specialist. As an integral part of New Hope Natural Wellness she helps her clients find the root causes of their complex health concerns. She focus's on the gut and digestion utilizing a very unique approach to balancing the body which allows it to function as it was designed.  She is known for her deep compassion based on her faith that all can live as they were created to.  She has helped many with acute issues to those with chronic disease and everything in between. From newborns babies to those in the golden years of their life, she walks with those who looking for New Hope. Her career started when she was driven to find true healing to cure her son of a rare autoimmune disease, which helped her find the true calling God has for her.  Nichole works as a team with her husband Troy.  New Hope offers services of Biomeridaian testing with Nichole, Photon Sound Beam lymphatic detox with Chrissy, Equiscope Therapy, Myofascial release, Trigger point release and ART Therapy with Troy, Sauna Therapy. 
"Seeing Nichole professionally for my health changed my life. One of her greatest skills is that she listens; she's highly competent with the tools she uses, but the fact that she really listens makes all the difference. I would absolutely recommend New Hope Natural Wellness!"
In Conclusion: Lake Country and Waukesha County has excellent providers for all your wellness needs!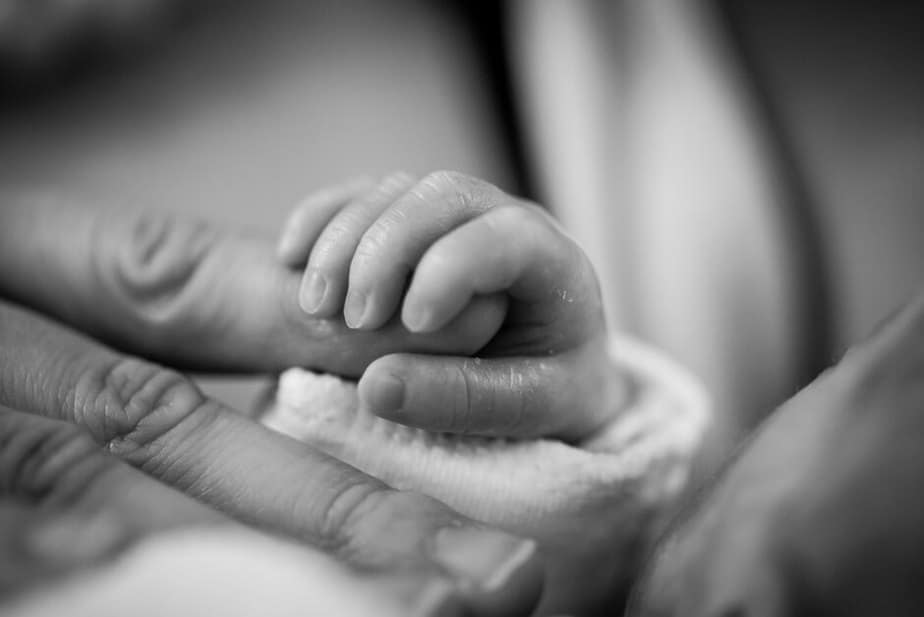 Resources in the area for those pregnant or hoping to become pregnant.