The Trusted list of practitioners in Lake country and Waukesha County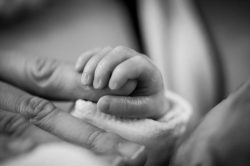 12 Categories of Providers
One of the most common type of questions you find in local area social media chats are advice for local practitioners (doctors, dentists, chiropractors, etc).  The advice is all out there, but not consolidated in one place. Where can you find it?  Lake Country Family Fun to the rescue!
If you are looking for the best local doctors, dentists, chiropractors, etc...where do you start?
We've polled parents across Lake Country and Waukesha County to find the most beloved family doctors, pediatricians, eye doctors, allergists, OB/GYNs, chiropractors, dentists, orthodontists, physical therapists, mental health therapists, alternative medicine practitioners and veterinarians.  Read on to find your new favorite practitioners!
Technical Information on the Voting Process
In January of this year, we asked our readers to vote on the best care providers in Lake Country in several categories. Below you'll find the TOP three providers for each category, followed by the top nominees, all who received a significant number of reader votes.
We received nearly 1,200 unique votes (wow!) and carefully parsed through the data to finalize the results including counting the write-ins.  Each January, we will repeat the vote so if your favorites are not included, there is always next year.  We are blessed to live in an area with such great practitioners and there was a wide field of contenders in each category so even if one isn't listed in the top nominees doesn't mean they are not amazing! 
Please note that this content is provided for informational purposes only. The information provided in this guide does not constitute medical advice. Users are advised to check the certification of any care provider listed below and consult with their own medical doctors before proceeding with a care plan.
12 Categories of the providers menu
FAMILY DOCTORS IN LAKE COUNTRY
Family medicine practitioners provide comprehensive care to patients of all ages and genders through all stages of life.  They provide referrals when patients have complicated health issues that require the expertise of a specialist.
VOTED TOP THREE FAMILY DOCTORS 2023
1ST PLACE – STEPHANIE BAGINSKI, MD -AURORA – SUMMIT
2nd Place TIE – Elizabeth Davies, MD, Prohealth and Paul Zuzick, MD, Aurora
3rd Place – Xuan Thy Tran, MD, Ascension
Todd Miller, MD – Aurora
Kristen Vento, DO – ProHealth Medical Group
Beth Keefe,MD – Aurora
Jennifer Scheeler, MD – ProHealth Medical Group
Lauren Bremburger, MD – ProHealth Medical Group
Mark Bradley, MD, Froedtert & MCW health
Cheryl Serb, MD, Prohealth
Kathleen Phelan, MD – ProHealth Medical Group
John Lesniak, MD, Prohealth
OB/GYN Doctors in Lake Country
A gynecologist is a doctor who specializes in women's reproductive health. Obstetricians care for women during their pregnancy and just after the baby is born. They also deliver babies.
Voted top THREE OB/GYN Doctors 2023
1st Place –
 Joseph Shea, MD – Aurora 
2nd Place –  Meredith Derrig, MD – Aurora 
3rd Place – Jessica Herzberg, MD – Moreland OBGYN Associates
Christine Sponagle, MD – Moreland OBGYN Associates
Dana Akiya, MD – Womens Health Care SC
Kathryn Gallagher, MD – Aurora 
Courtney A. Lemieux, MD Moreland OB-GYN 
Matthew Taylor, MD Moreland OB-GYN
Laura Epperson, MD -Womens Health Care SC
Rachel L. Fournogerakis, DO Aurora 
Stephanie Voice, MD Moreland OB-GYN Associates
Jill Wolpheil, MD
Lorree Dyoco, MD Moreland OB-GYN Associates
Darin Gregory, MD Moreland OB-GYN Associates
Omar Sinno, MD Aurora
Listed in no particular order for places 4-10 and includes ties.
Allison Nelson, MD – Moreland OBGYN Associates 
Cheryl Serb, MD
Sarah Janz, MD – Moreland OBGYN Associates 
Anthony Hoang, MD
Geneva Wahl, MD –

 Moreland OBGYN Associates 

Krystal Mazola, MD – Prohealth
Tyler Boschuetz, MD – Ascension
Patrick Sims, MD – Aurora
Listed in no particular order for places 11-15 including ties.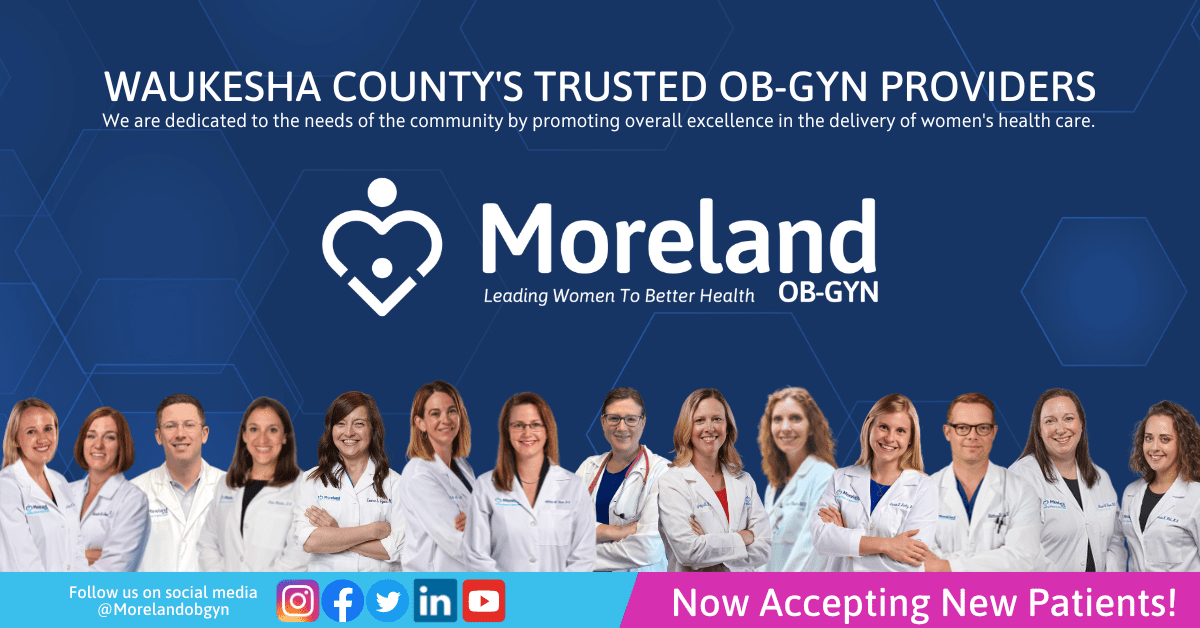 Moreland OB-GYN Associates, S.C. is dedicated to the needs of the community by promoting overall excellence in the delivery of women's health care.
"I highly recommend Moreland OB/GYN. Their staff and providers have compassion and have helped me through the best and worst times. They are thorough, knowledgeable, caring and genuine."
Pediatricians in Lake Country
A pediatrician is medical doctor who manages the physical, behavioral, and mental care for children from birth until age 18. A pediatrician is trained to diagnose and treat a broad range of childhood illnesses, from minor health problems to serious diseases.
Voted top THREE Pediatricians 2023
1st Place – Stephanie Whitt, MD – Waukesha Pediatric Associates
2nd Place – Gregory Moyer, MD – Lake Country Pediatrics
3rd Place – Joe Tzougros, Prohealth 
Note: There were multiple ties in places 4-10.
Amy Attwell, MD – Waukesha Pediatric Associates
Matthew Biebel, MD -Waukesha Pediatric Associates 
Karin Hamilton, MD – Aurora
Denise Getschow MD, Children's Wisconsin
Renee Szafir, MD, Children's Wisconsin
Anthony Wampole

, MD – Aurora – Summit

Sarah Hansen, MD – Waukesha Pediatric Associates
Yolanda Wolff, MD Children's Wisconsin
Jennifer Glamman, MD, Lake Country Pediatrics
Justin Schilz, MD, Lake Country Pediatrics
Beth Keefe, MD, Aurora
Meghan Kinateder, MD –  Waukesha Pediatric Associates
Note: There were multiple ties in places 11-15. 
Jennifer Vipond, MD ProHealth Medical Group
Karen Swanson, MD, Aurora
Veena Gonuguntla, MD, Aurora
Barbara Kolp, MD, Lake Country Pediatrics
Brandon Rucker, MD, Aurora
Brenda Boschek, MD, Prohealth
Mark Kamsler, MD
Gerhard Sawall, MD, Prohealth
Julia Ostendorf, MD, Waukesha Pediatric Associates
A dentist provides care for a patient's teeth, gums, and oral health. They provide a number of services. Dentists repair fractured teeth, fill cavities, remove tooth decay, straighten teeth, place sealants, whiten patient's teeth, and educate on proper oral hygiene. Our guide included both family and pediatric dentists in one category.
Voted top THREE Dentists 2023
1st Place – Susan Angel, DDS – Wonderkind Pediatric Dentistry – Hartland/Waukesha
2nd Place – Lindsey Davies, DDS – 
Oconomowoc Pediatric Dentisty PEDIATRIC DENTISTRY
3rd Place – Stacy Michels, DDS – Oconomowoc Pediatric Dentistry
Amy Getz Niedziela, DDS – Forward Dental
Kirsten Davies, DDS Davies Pediatric Dentistry Waukesha
Michelle Kelly, DDS – Delafield Family Dental – Delafield

Kelly Newman

, DDS – Generations Dental

Patty Erickson, DDS – North Lake Family Dentistry – North Lake
Kathryn Connor, DDS – Wales Family Dental – Wales
Natalie Stoeckl

, – Stoeckl Dentistry – Oconomowoc

Udoka Holinbeck

, DDS – Bionica Dental Wellness – Delafield 

Eric Ruiz

, DDS – Lakeland Family Dental

Alison Lehman

, DDS – Summit Dental

Ricardo Araujo, DDS – Small World Children's Dentistry – Brookfield
Richard Bailey, DDS, Bailey Family Dental 
Dan Waller, DDS Sussex Family Dental
Thomas Bitner, DDS, Bitner Family Dentistry Oconomowoc
Tim Williamson, DDS, Williamson Family Dentistry Oconomowoc
listed in no particular order for places 4-15.
Oconomowoc Pediatric Dentistry
When it comes to dental care, children need a special person, who can calm their fears, answer their questions and set them up for a lifetime of excellent oral health.  This person needs special training in the issues that children experience as well as a fun and patient demeanor.  You have found all these qualities and more with Dr. Stacy Michels and Dr. Lindsey Davies at Oconomowoc Pediatric Dentistry.
"Our daughter just had to have some small fillings done. She was super nervous, but Dr. Lindsey did a great job with her. It's so important that kids have a good experience at the dentist, and she did."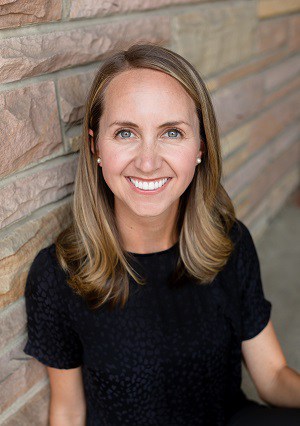 At Wales Family Dental, we take pride in our relationships with our patients. Our state of the art facility allows us to deliver the best to our patients, every time without exception. If you've been searching for a team that always goes the extra mile to ensure your comfort and satisfaction, call us today. We look forward to meeting you!
"AMAZING family dentistry! Dr. Connor and her staff are incredibly. Our entire family is cared for by this team and we wouldn't have it any other way. We now look forward to going to the dentist and are so grateful! We would highly recommend Wales Family Dental to anyone that asks."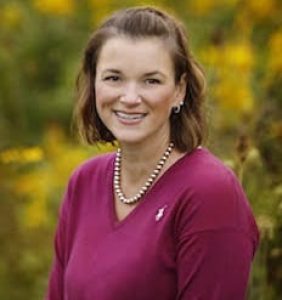 Family is an important word to all, but in Dr. Michelle Kelly's life it has a bigger meaning than the people at home. Delafield Family Detnal, it's patients and staff, are her second family. She is known for her caring, understanding chair side manner. Her patients always feel at home and are treated from the heart, given options. Patient care is priority. The wonderful staff upholds that standard, providing the best care, using technology and treating all as family. Outside of work, Dr. Kelly is happily married and has 3 beautiful children and enjoys traveling, skiing, golf and family time.
"Always a Great Experience! Our family of five (5) has been going to this practice for the past twenty (20) year and we have consistently had a great expereience with the level of dental and customer care provided by Delafield Family Dental. Dr. Michelle Kelly is very personable, thorough and competent. My expereience at this practice have been nothing but professional and top notch from reception upon entering thru to dental care by the clinicians (hygienists) through to Dr. Kelly. The practice utilizes and leverages technology far grate than my prior dental exeriences and the consultation and care is clearly all with the patient in mind. I would recommend this practice to anyone in the Lake Country or Waukesha County region.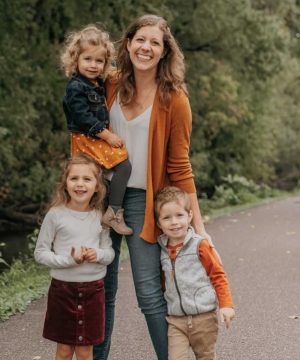 Our family dental practice has been serving the Lake Country community for 34 years.  Dr. Kelly grew up in Hartland and is now raising her own family here.  She loves helping patients of all ages smile and works with a gentle touch to keep dental visits pain free, relaxed and most of all, fun!  She worked for Children's Hospital for her first 6 years in practice and has a passion/extensive experience working with our youngest patients.  Our passion is in building relationships and at our practice we will welcome you like an old friend.  Please share your smile with us!
"Our entire family sees Dr. Kelly and we all adore her. She is gentle, kind, and incredible with our kiddos! I'm so glad our kids enjoy dentist visits. Highly recommend the team at Generations!"
Eye Care and Eye Exams in Lake Country
This category is for all eye care and eye exam practitioners in Lake Country. Services vary by practitioner but may include adult and children's eye exams, contact lense fittings, eye emergencies, eye diseases and/or eye surgery and LASIK. 
Voted top THREE Eye Care Practitioners 2023
1st Place – Dana McGuire, OD – Summit Eye Clinic, Oconomowoc
2nd Place –  DR. ANNA KOECK – THEIA VISION CARE – HARTLAND
3rd Place – Dr. Amber Dentz, OD – Lake Country Eye Care LLC
David Bjork, OD – Oconomowoc Vision Clinic – Oconomowoc
Christian Camus, OD – Aurora – Summit
Jason Varner

, OD – Brookfield Vision

Josephine-Liezl P. Cueto, MD – Aurora
Jennifer J. Hillman, OD, Primary Eye Care Associates 
Aaron Holtebeck, MD – Holtebeck Eye
Amber Bartels,

 OD – Primary Eye Care Associates
listed in no particular order for places 4-10 includes ties.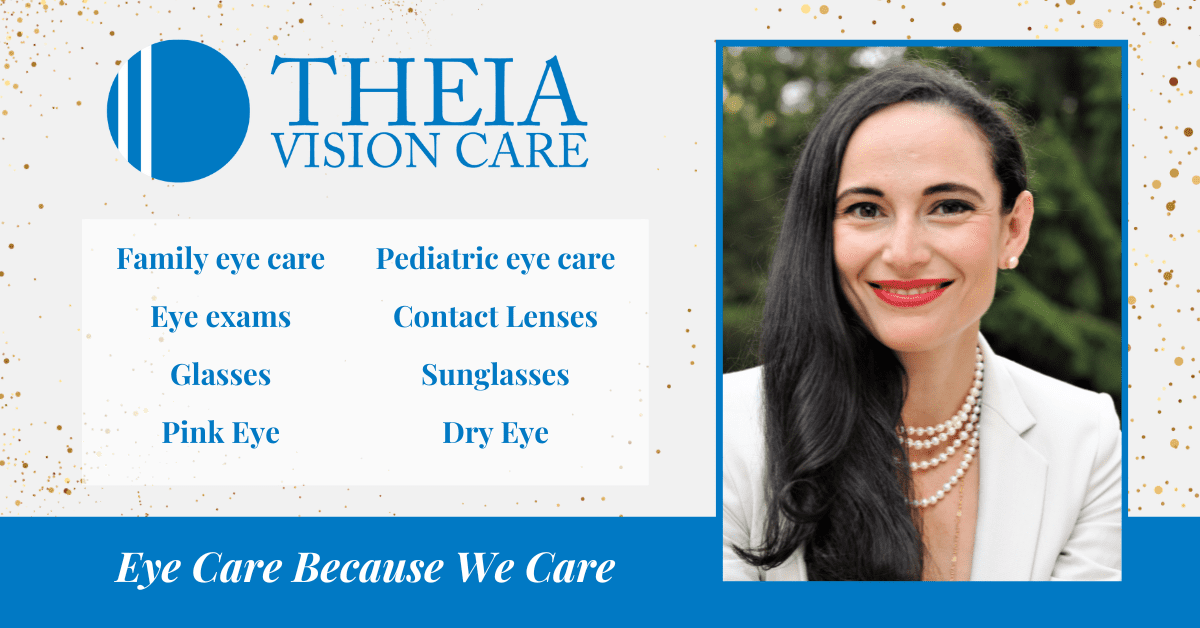 This is your sign to schedule an eye exam! 
Click Here to find out why Dr. Anna Koeck at Theia Vision Care has been Voted # 1 Eye Doctor in Waukesha and Lake Country in 2019, 2021, and 2022. 
Tired of not knowing what glasses to pick or being ignored in a big box shop?  
Do you miss simple kindness and a smile when you walk in?  
At Theia Vision Care, we provide eye care because we care. Together we can help each other be happy, healthy and kind.
Come see the world differently with us! 
"Working with Theia Vision Care is such a joy! The physical space is bright and cheery and Dr. Koeck and Holly are both so welcoming and personable. My exam was truly individualized and comprehensive, and I left feeling more knowledgeable about my eye health and care options. Holly made my eyeglasses fitting fun and did a good job answering my questions about frames, the fit and various lens options. We are lucky to have this care provider in our neighborhood!"
allergists in Lake Country
An allergist treats asthma and allergies. An allergist is a physician who specializes in the diagnosis and treatment of asthma and other allergic diseases. The allergist is specially trained to identify allergy and asthma triggers. Allergists help people treat or prevent their allergy problems.
Voted top THREE Allergists 2023
1st Place –  Mark Nordness, MD – PROHEALTH – Mukwonago 
2nd Place – Shelley Watters, MD –  Aurora – Wauwatosa
3rd Place – Dr. Hambrook, Froedtert & MCW
Sara Lowe, APNP Children's Wisconsin
Matthew Tallar, MD, Children's Wisconsin

Mary-Jo Rolfes Lo, MD – PROHEALTH – Waukesha
listed in no particular order for places 4-5 and does include ties.
Chiropractors in Lake Country
A Doctor of Chiropractic (DC), chiropractor, or chiropractic physician is a medical professional who is trained to diagnose and treat disorders of the musculoskeletal and nervous systems. Chiropractors treat patients of all ages—infants, children, and adults. Chiropractors use hands-on spinal manipulation and other alternative treatments, the theory being that proper alignment of the body's musculoskeletal structure, particularly the spine, will enable the body to heal.
Voted top THREE Chiropractors 2023
1st Place – Dr. Tyler Reed, Freedom Chiropractic
2nd Place –  Dr. Shannon Stadler – Stadler Chiropractic & Co.
3rd Place – 
Dr. Vanessa Fritz – Chiropractic Company 
Note: There were ties within places 5-10, hence the number of listees.
Dr. Amy Kolman – Kolman Family Chiropractic
Dr. Mandy Pierce – Pewaukee Family Chiropractic
Dr Brian Menzies – Advanced Sport Chiropractic Hartland
Dr. Zach Chudy – Flex Care Chiropractic – Oconomowoc
Dr. Cody Sromek -Stadler Chiropractic & Co.
Dr. Brandon Meye – Lake Country Health Center
Dr. Bradley Fritz – Chiropractic Company – Oconomowoc
Dr. Ken Krieser

, Krieser Chiropractic Family Wellness Center Nashotah
listed in no particular order for places 4-10.
Note: There were ties within places 11-15, hence the number of listees.
Dr. Brady Dorn – Dorn Chiropractic – Oconomowoc
Dr. Peter Gonzalez, North Point Chiropractic
Dr. Hans Halaska, Hartland Family Chiropractic
Dr. Jenifer Baum – Delafield Chiropractic
Dr. Rob Dorn, Axis Chiropractic
Dr. Katie Sam, Kolman Family Chiropractic
Dr. Bradley Nutting, Chiropractic Wellness on Pewaukee Lake
listed in no particular order for places 4-10.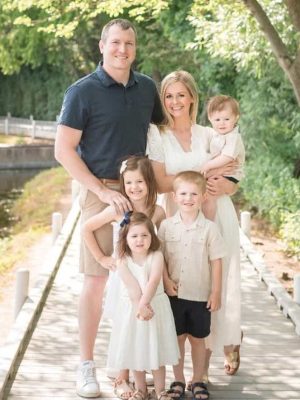 The name of our clinic most simply defines what we strive to help our patients achieve, Freedom. From Neuropathy pain to everyday aches, immobility, lack of function, or to just live life to be the fullest. The clinic is comfortable and modern. The staff is down to earth and inviting. Dr. Tyler Reed is attentive, friendly, and has the expertise to help even the most difficult Chiropractic and Neuropathy cases. Our office happily houses all necessary equipment to reach your goals, including our state-of-the-art spinal decompression machines and digital X-Ray. From newborn to elderly, we are prepared and eager to serve you!  If you suffer from Back or neck pain, neuropathy, headaches, joint pains, or just wish to be a healthier version of yourself, then we can help!
A Note from Dr. Tyler- "I am so appreciative to be named Lake Country's Top Chiropractor in 2021 and again in 2023! We have made it our goal from the start to help our community live healthier, pain-free lives. Thank you to all of our amazing patients who took a moment to vote. It means the world to serve you each day!"
"I was in constant pain for almost 2 years and my general doctor was doing nothing to help me. I finally thought I would try a chiropractor. Dr. Tyler has taken the time to explain things, is very knowledgeable and in just a few visits I was able to move and start being active again. He listens and has made such a huge difference (even when I still overdue activities)! I also need to mention his staff is awesome and always welcoming! Highly recommended!"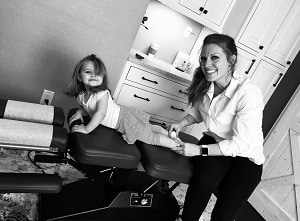 At Stadler Chiropractic & Co., we believe that people are capable of amazing things, that life is meant to be lived to the fullest potential, and that the body will naturally heal itself when it is supported in the right way.  We believe that great chiropractic care is specific and personalized, and it is about what works best for each person as a unique individual.  We utilize these strengths to develop a strategy that helps each of our patients achieve their goals.  We have an attitude of gratitude and positivity, and are blessed to be able to help our patients and their families feel their best, be their best, and thrive on a day-to-day basis.
"Dr. Stadler has been keeping my headaches to a minimum for more than 7 years. She listens to her patients and is kind, with a great sense of humor. She volunteers her time to those who would not normally be able to get chiropractic care in multiple places/multiple times a year. I cannot recommend her enough!"
"I am greatly honored to be recognized as Lake Country's #1 Chiropractor in 2019, 2020, and again in 2022! We really do have the greatest patients EVER and I am so grateful for each and every one of you!"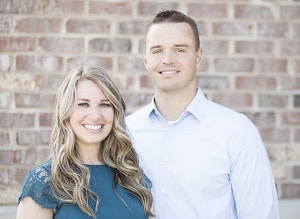 Drs. Brad and Vanessa Fritz are family chiropractors at Chiropractic Company in Oconomowoc, with a mission to make Lake Country healthier and happier. We pride ourselves in having a welcoming and modern, family- friendly office with a goal to provide the best, individualized care possible. We have the ability to see all ages and help with a variety of complaints; and use an array of tools and techniques to get your nervous system functioning optimally. Additionally, Dr. Vanessa has received her postdoctoral certification in both pediatric and prenatal care through the International Chiropractic Pediatric Association (ICPA), offering specialized focus to these populations. We'd love to meet you and your family and help you get well from the inside out! Our office is conveniently located between Highway 16 and I-94; we accept most major insurances.  
"My 3 month old had reflux and breathing issues and struggled to get a good feeding along with waking himself up. Dr. Vanessa was fantastic and I saw immediate results. Great customer service and care from both Dr. Vanessa and Dr. Brad. I highly recommend!"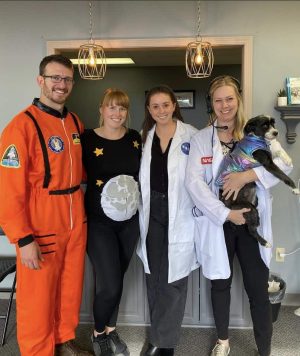 At North Point Chiropractic we customize care to the specific needs and goals of your entire family. We have special training for pregnant moms, children, athletes- all the way to your grandparents. Our thorough examination finds the root cause of dysfunction and uncovers the right adjusting techniques that work for you. More people are living to 100 years of age, and a proactive approach to your health is essential for you to get there with vitality. A healthy spine and nervous system is crucial for you to enjoy a sensational century!
We are offering a New Patient Special for 50% off! That is the entire exam, X-Rays, Nerve Scans, and first adjustment for just $126 instead of the normal $252. We want to help you get started and make sure we are the right fit for you.
"The Doctors at North Point are absolutely amazing. They not only make you feel comfortable and relaxed during your appointment, but also want to form a connection with you. Because they know I am in PT school, both Dr. Loni and Dr. Pete tell me everything they are doing and any background as well that helps with my learning outside the classroom! Dr. Pete also gave me an inside connection to shadowing some PTs he knows. They truly base their care around each individual and look to help you not only in your health, but also your life! I could not say enough great things!"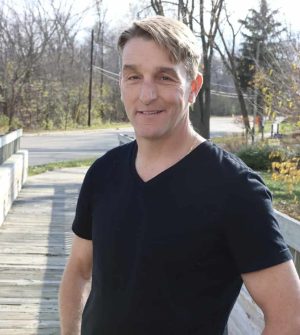 Dr. Brian R. Menzies grew up here. He attended Merton Primary School and Arrowhead. Dr. Menzies studied at the University of Utah attaining his Bachelor of Science in Exercise Physiology and  at Logan College of Chiropractic becoming a Certified Chiropractic Sports Physician.  Dr. Menzies practices the Koren Specific Technique (KST). KST uses an instrument (called the Arthrostim) to give gentle tap adjustments to the body in various positions whether it be sitting, standing or lying down. The goal of KST is the restoration of the brain and body connection so healing occurs to the whole body.
"As far as Chiropractic needs, go see Brian! I have never been to a Chiropractor like him before. It isn't your typical: walk-in, crack, and out, appointment. He spends the time to really figure out the problem. He uses a gun adjustment tool instead of cracking you all over your body. I love the essential oils too! Overall, great place for self care!"
orthodontists in Lake Country
Orthodontists help with crooked teeth, but they assist patients with other issues as well. These include overbites and underbites, crossbites, spaces between teeth, overcrowding of teeth, and the treatment of temporomandibular disorders (TMD). Additional problems with the jaw also need to be treated by an orthodontist.
Voted top THREE Orthodontists 2023
1st Place – Kirk R Davies, DDS- Davies Orthodontics 
2nd Place – Peter Reichl, DDS – Reichl & Kolstad Orthodontics
3rd Place – James Kolstad, DDS – Reichl & Kolstad Orthodontics
Kevin Race, DDS -Race Orthodontics – Brookfield, Mukwonago
Todd Rasch, DDS Rasch Orthodontics-Pewaukee
Daniel Holzhauer-DDS-Holzhauer, Hewett & Barta Orthodontics
Michael Bubon, DDS – Bubon Orthodontics
Charles Hewett, DDS – Holzhauer, Hewett & Barta Orthodontics
Josh Barta, DDS – Holzhauer, Hewett & Barta Orthodontics
Michael Payne, DDS – PMH Orthodontics
listed in no particular order for places 4-5 and includes ties.
Get to know the Rasch Orthodontics Difference. Dr. Rasch is a Board Certified Orthodontist (less than 50% of orthodontists have achieved board certification). A friendly and well-trained staff providing top notch service will always greet and work with you. They are a Gold level Invisalign provider. Rasch Orthodontics is conveniently located on Capitol Dr. in Pewaukee near the intersection of Hwy 164.
"We absolutely love this office. The staff here has the best customer service I have experienced. The girls are always so cheerful, accommodating and simply just nice. Dr. Rasch is very kind and his work has been great. I highly recommend this office if you are looking for Orthodontic work."
mental Health Professionals in Lake Country
Mental Health Professionals are a valued asset to our community.  They help children, families and adults alike.  These professionals can help people cope and understand their thoughts, behaviors and feelings. They can offer guidance and improvement and they work with clients on set goals.  The ability to help assess and diagnosis mental health conditions is part of their line of work.
Voted top THREE Mental health Professionals in 2023
1st Place – Deanna Marincic, MSW, LCSW, Gals- Institute LLC – Delafield 
2nd Place – Jennifer Van Rossum, LCP, 5Peaks,LLC
3rd Place – Monica Rodriguez,
LPC, MAC MA-Monica Rodriguez Counseling, LLC 
Becca Rosecky-Becca Rosecky Counseling, LLC
Terri Alm – Gals Institue LLC
listed in no particular order for places 4-5.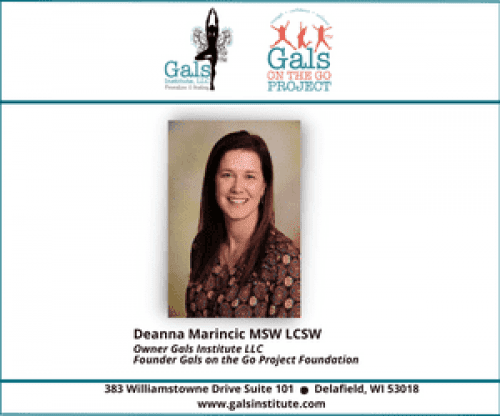 Gals Institute is a collaborative group of licensed clinicians providing therapy services, resiliency-building workshops, one-day events, and support groups in the Lake Country Area and Waukesha County. Staff live the clinic's mission of providing prevention and healing to individuals, families, and adolescents.  
Congratulations to Deanna Marincic and Jen Michener on their recent recognition as two of the three top mental health providers in Lake Country and surrounding areas.  Also, a huge thank you to the entire Gals Institute team of clinical and in-training licensed therapists who bring an incredible wealth of knowledge and expertise in their care for Lake Country families. 

For more information on Gals Institute and the entire clinical team, visit www.galsinstitute.com.
"Gals Institute has excellent therapists and a non-profit foundation that helps the community by providing workshop boxes to the surrounding communities. The clinic offers much-needed services during this time of a prolonged pandemic."
Jennifer Van Rossum, MA, LPC (Founder, 5Peaks, LLC) is a Licensed Psychotherapist and Mental Wellness Educator & Consultant in private practice with a specialty in treating anxiety and fostering resilience. Jennifer has 20 years of experience with advanced training in Interpersonal Neurobiology, Mindfulness-Based Cognitive Therapy, and Expressive/Somatic Therapies. She finds great purpose in her profession and is known for her compassion, calm demeanor and expert guidance. Outside of the therapy office, Jennifer is a Resilience and Well-being Consultant, offering her expertise to individuals and organizations. Jennifer is a mom to 3 (usually) delightful boys and married to a pretty rad husband.
"I have been working with Jennifer for about two years now. I felt immediate comfort when I met Jennifer and that has stayed with me. Jennifer listens to you, really listens. She tells you what you don't want to hear, but need to hear in order to better yourself and grow. I am quite grateful to have connected with her and would recommend her to anyone."
Physical Therapists in Lake Country
Physical Therapists (or PTs) are health care professionals who diagnose and treat popele (of all ages) who have conditions or injuries that have limited their physical abilities.  From surgery recovery to injury to post partum, these PTs can give tools and exercises to improve physical abilities.
Voted top THREE PHysical Therapists 2023
1st Place – Katie Andrew, PT DPT – Katie Andrew Physical Therapy – Delafield
2nd Place – Hannah Scherbarth, PT, DPT, ATC of New Heights Physical Therapy
3rd Place –  Jereme Trunk
, PT, DPT – Balance Within Integrative Physical Therapy -Delafield/Hartland/Oconomowoc
Sarah Trunk, PT, DPT – Balance Within Integrative Physical Therapy – Delafield/Hartland/Oconomowoc
Jill Fraundorf, PT, MS – Balance Within Integrative Physical Therapy – Delafield/Hartland/Oconomowoc

Megan Wiley, 

PT – Balance Within Integrative Physical Therapy – Delafield/Hartland/Oconomowoc

Beth Bartelsen, 

PT

Sarah Sawall –  Resilience RX

Carla Collela, 

PT – Oconomowoc Physical Therapy

Dr. Lauren Falk

, PT, DPT, ATC, CSCS Kinetic Sports Medicine Delafield
Listed in no particular order for places 4-10.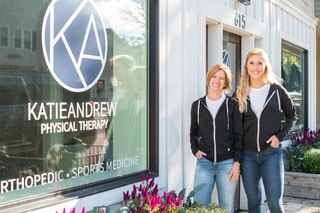 Katie Andrew Physical Therapy provides dynamic, patient-centered treatment focused on helping patients meet their specific goals. In today's complex medical world, helping people navigate their way back from injury is my number one priority. Patient goals are achieved through targeted manual therapy, functional dry needling, myofascial decompression (cupping), progressive exercise programs and injury-specific mobility work.
"The year, I met Katie Andrew, was when I was able to get back to running and functioning with minimal or no pain. She taught me how to strengthen the areas around my injuries and how to work around the problems in my body. She furthered my recoveries and strengthened the areas of discomfort. This amazed me! I know gymnasts, weekend warriors, runners, and triathletes who have gone to Katie! My husband, coworkers and multiple friends have also gone to Katie. All of them are completely satisfied with her skills. She has such a great understanding of how to work with each injury and athlete. "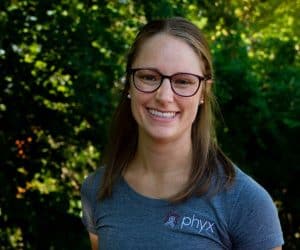 At New Heights Physical Therapy, we help high-achieving individuals learn how to take care of their bodies and their minds so they can overcome pain and enjoy their fast-paced lives. We go beyond traditional physical therapy, using a holistic approach to teach you to listen to and truly understand your body, which allows you to take control of your own healing and wellness for lasting results.
"Dr Hannah is truly an amazing physical therapist! This is coming from someone who tried to get an issue I struggled with for over four years addressed, with no relief, working with in-network providers. I was ready to give up. Then I met Dr Hannah. And I am SO thankful I gave her one last try! I quickly learned she fully invests in her patients' healing with a unique, customized-to-each-individual holistic approach. She not only teaches about body mechanics, but explains how our mental and emotional struggles in life can impact healing, as well. To address this, she offers mindfulness coaching, which I took advantage of and found to be life changing! Dr Hannah is the best!!!"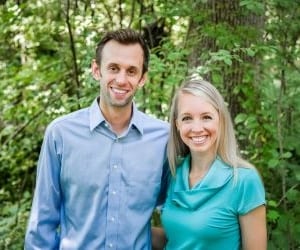 At Balance Within, we specialize in helping people find LASTING Solutions to Aches & Pains NATURALLY… so they can get back to the Active Lifestyle they Want (…without unnecessary medications or surgeries). Our unique approach Integrates the very best Science from Evidence-Based Physical Therapy with Cutting-Edge Holistic Therapies such as the John Barnes' Myofascial Release Method to address the missing links others have overlooked. This allows our patients to achieve results – even when other approaches have failed!


Specialties: Spine (Neck/Back Pain), Headaches/Migraines, TMJ/Jaw Pain, Fibromyalgia, Chronic Pain, Joint Pain, Women's Pelvic Health, Postpartum


*Now offering FREE Aches & Pains Consults (Click Website Link Below)
"I have tried many therapies for years and I can honestly say this is THE ONE! The gentle yet long-lasting results are LIFE CHANGING! Like nothing else out there, highly recommend!"
alternative Medicine in Lake Country
There are many alternative medicine centers in Lake Country. These practices look at human bodies holistically by assessing the whole person, their body, mind and spirit.
Voted top THREE Alternative Medicine Practitioners 2023
1st Place – Marni Persick of Marni Holistics and the Traditional Naturopath for 4 Rivers Center for Well-Being
2nd Place – Nichole Gauger
, New Hope Natural Wellness Delafield 
3rd Place –ALi of Ali Ali Healing – Acupuncture and Chinese Medicine clinic 
Elise Eaton, Integrative Health LLC, Acupuncturist & Resilience Coach
Candace Morton Pediatric and Adult NP Solstice Health
Sandra Anderson, Center for Well-Being Hartland
Mark Kamsler, MD
Dr. Murray, Pediatric and Adult NP Solstice Health
Dr. Michelle Nickels – MD – Integrative Family Wellness Brookfield
Deb Muth Serenity Healthcare
David Fife, Lake Country Acupuncture
Sunnie Sabol– Thrive Acupuncture
listed in no particular order for places 4-5 (there were some ties)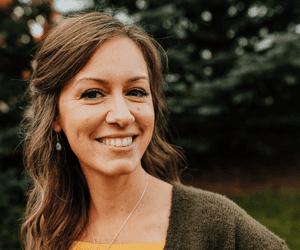 Ali is a Board Certified Acupuncturist and Herbalist who delights in helping patients reclaim their health and increase their quality of life. 
Ali specializes in treating women's health issues including fertility (natural and assisted), PCOS, endometriosis, pain with menses, heavy or frequent periods, night sweats, anxiety, insomnia, and other hormonal challenges. 
Ali also has advanced training and specialization in the treatment of chronic pain (including sciatica, arthritis, shoulder pain, back pain, and more) and peripheral neuropathy. 
All new patients begin with a complimentary consultation. Begin your journey towards a healthier you by booking your free consultation today!  
"I recently started to go to Ali for some woman health issues I have been struggling with for years. Ali has helped me achieve something that has not happened in over 3 years and in such little time. She truly listens to everything you say, has a warm and caring approach and tailors her treatment each time to what your needs are. I am so very grateful for her knowledge in acupuncture and overall traditional Chinese medicine. She brings a very holistic approach to her treatments and is everything I have been looking for. I love each room she has created, so warm and relaxing when having your treatment. I always look forward to my treatment days. I will continue my overall well-being care with Ali....AHH!"
Medical aesthetics in Lake Country
These medical treatments are focused on improving the cosmetic appearance of patients and more.
Voted top THREE MEDICAL AESTHETICS PractiCES 2023

1st Place – Lake Country AESTHETICS
2nd Place – Bonness Body Face Medi Spa
3rd Place – Parkins Plastic Surgery
Mint Beauty and Wellness Okauchee
Quintessa Aesthetic Center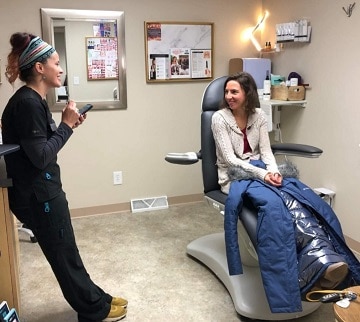 After 13 years of practicing medicine, Lake Country Aesthetics LLC was established in 2019 as an opportunity for Dr. Natalie Peters, DNP, ACNP-BC, MSN, BSN to meet the aesthetic needs of her patients. Her current aesthetic services include customized medical & aesthetic dermatological treatments, high grade chemical peels, radio-frequency micro-needling, PDO face and body threads; cosmetic injectables such as Neuromodulators Xeomin, Dysport, Botox; Dermal Fillers Versa, Restylane, Belotero, Juvaderm and Biostimulators Radiesse, Sculptra, and Bellafill. She spends significant time researching evidence based medicine, regularly participating in advanced training programs & studying treatments that produce the most effective results at affordable prices. She engages in weekly education seminars, trains other medical personnel, has an extensive log of master certifications & practices medicine with the utmost respect, ethical & moral consideration for each individual patient. Her approach is comprehensive & compassionate as she encourages open, non-judgmental, trusting relationships with her patients so they may be informed consumers of healthcare.
Specialties include Acupuncture, Traditional Chinese Medicine Therapies, Integrative Functional Medicine, Holistic Nutrition, Traditional Naturopathy, and Mindfulness Meditation Education. 
Thank you to the Lake Country community for your support of our work. Looking forward to partnering with you in your wellness goals.
Natalie and staff were amazing! I went with a friend and Natalie was able to answer all of our questions. Natalie provided education on her various services and products and was able to save me time and money by listening to, understanding and assessing my short and long-term concerns as well as my expectations. I feel confident in her professionalism, competence, and totally love her fun personality. I feel Natalie goes above and beyond in making her clients feel and look their very best. I'm excited to schedule additional sessions and am in love with the results I've seen thus far!
Veterinary Practice in Lake Country
Veterinarians are the doctors of the animal world. We list this category out by entire practice rather than a specific doctor.
Voted top THREE Veterinary PractiCES 2023
2nd Place – OCONOMOWOC ANIMAL HOSPITAL
3rd Place – Hallet Veterinary
Hospital
in Oconomowoc
Note: There was a large tie in this, hence the long list.
Lake Country Vet
North Lake Veterinary Clinic
Kuenzi Family Vet
Bark River Animal Hospital
Wales Animal Clinic
Summit Animal Clinic

Sullivan Veterinary Service

Mukwonago Animal Hospital

Pet Partners
Lake View Animal Hospital
Integrative Veterinary Service
At Oconomowoc Animal Hospital patients come first. We provide optimal patient care while working with the pet parent. It is our responsibility to inform pet parents of all their options and support them through the decision-making process. We strongly believe that preemptive care is vital to ensuring that your pet's health and viability are protected. We stress the importance of annual exams because we believe thorough check-ups and preventive care can help alleviate serious health problems. We offer a wide range of veterinary service to keep your companions feeling their best.
"Everyone is very polite, kind, caring and so supportive with our new pups. They all listened to what problems we had or things we needed and gave great advice. We enjoy our visit each time we have to go in. Thank you to the whole staff for being there in all our times of need with our dogs."
In Conclusion: Lake Country and Waukesha County has excellent providers for all your wellness needs!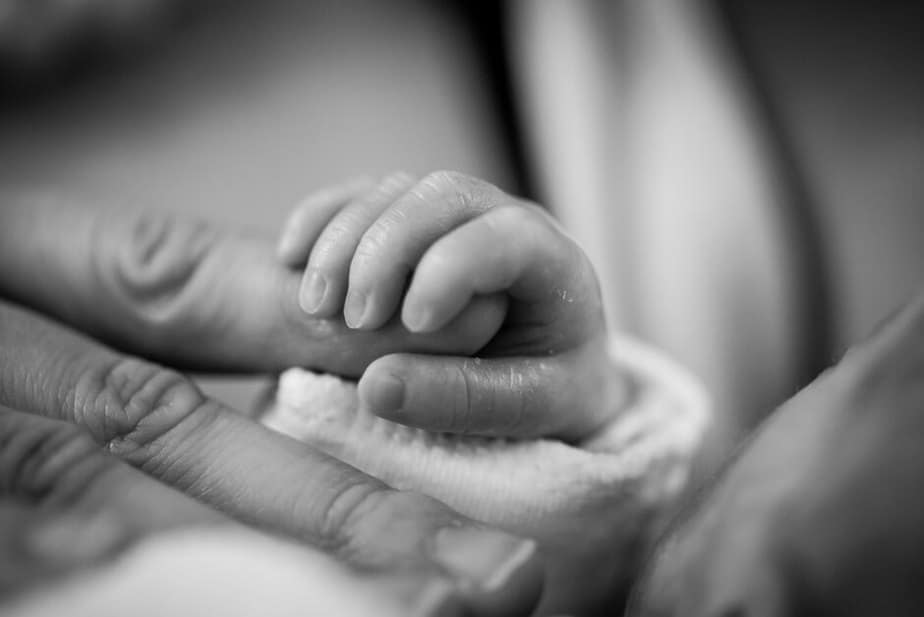 Resources in the area for those pregnant or hoping to become pregnant.