Welcome to the smiley faces behind Lake Country Family Fun
🙂 🙂 🙂 🙂 🙂 🙂 🙂 🙂 🙂 🙂 🙂 🙂 🙂
Our Mission Statement
Lake Country Family Fun is your trusted, one-stop resource for local family fun in the greater Waukesha County area of southeastern WI.
We exist to:
Connect families to their local communities  – Our Events bring families to the community.
Simplify finding fun activities for families and visitors – We have a GUIDE for nearly everything local and family 🙂
Provide parenting tips and resources – Parenting is easier in a village setting, join ours – plus our Facebook group!
---
Owner & Manager
Erin Guenterberg is the owner and manager of Lake Country Family Fun (LCFF, LLC). She is a wife to a hard-working man, and a mother to two adventurous daughters. Erin and her husband are both originally from southeastern Wisconsin and despite moving to other areas for college, they were drawn back to this area when they married – 13 years ago!  After starting their family here, they do not think they could have picked a better place to call home!  They spend most of their free time in the summer enjoying lake activities and all that this area has to offer. You can find them boating, swimming, and paddleboarding in the summer.  And as long as there is snow on the ground, they will be found snowmobiling throughout the winter.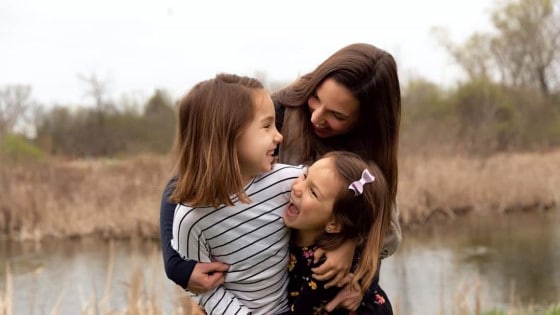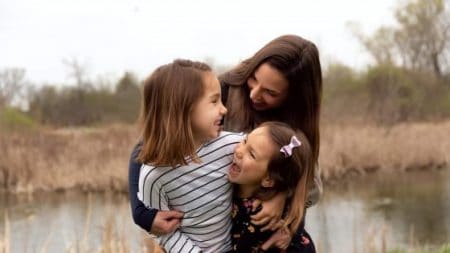 Erin went from social worker, to stay-at-home mom, to Lake Country Family Fun enthusiast and sales manager, to then owner in 2016. Since taking over Lake Country Family Fun, Erin has grown a team of women (see below). Erin thrives at creating community (both on and offline), supporting local businesses, giving back to the community and promoting and hosting amazing local events such as those listed above. She takes an active role in the Lake Country area where she has grown strong friendships and ties to the community through her volunteer work as a past board member of the Oconomowoc Newcomers and Neighbors and current position on the board of the Friends of Imagination Station. Through Erin's leadership, Lake Country Family Fun is also a proud member of the Delafield Chamber of Commerce.
---
Team Member and Sales Manager
This lady has been such a blessing to Lake Country Family Fun. Please welcome our contributor  and Sales Manager- Stephanie Cutler!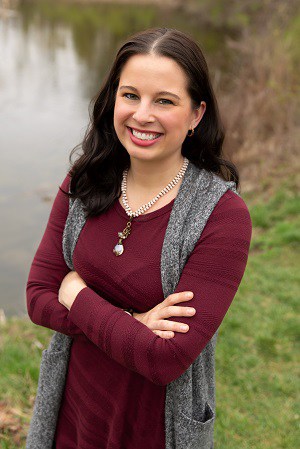 Say hello to Stephanie! Stephanie Cutler is a stay-at-home mom. Prior to children, Stephanie was an IT auditor and IT consultant at accounting firms. She was a marketing and IT major at Marquette University where she also met her husband, Al, who works full-time from home for the US Patent & Trademark office as an Engineer.  She has two boys, Quinton (7) and Brooks (5) who keep her happy and on her toes (literally). Stephanie and Al also have a daughter, Bernadette, who was born in 2017 and the adoption became final in March 2018. Her interests include snowboarding, Bible studies, public speaking, working out, tent camping with the family, going to the zoo with her kids and enjoying her husband's home-brews.
---
Team Member and Southern Waukesha County Rep and Events Planner
Please welcome our newest team member – Megan!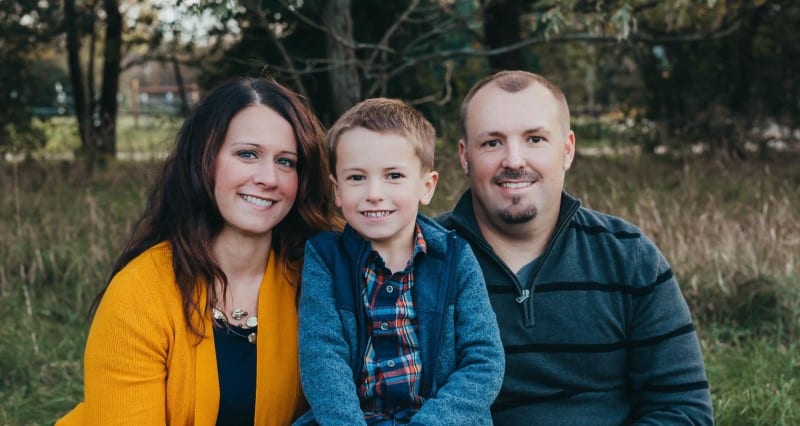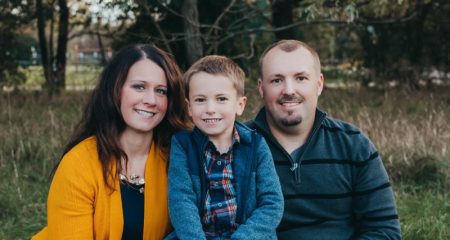 Megan is a wife and mom to one son. She works part time as an Interventional Radiology Technologist. Megan enjoys event and party planning as well as being an active community member. She is passionate about helping her community, giving back and promoting food allergy awareness. Megan is co chair of the Eagle Easter Egg Hunt Committee and runs the "Eagle-Palymra Rocks!" Facebook Group.
In her free time Megan enjoys being outdoors with her family, ATVing, camping, baking and pursuing
her photography hobby.
---
Team Member and Contributor
Say hello to our lifestyle contributor – Martha Herdendorf!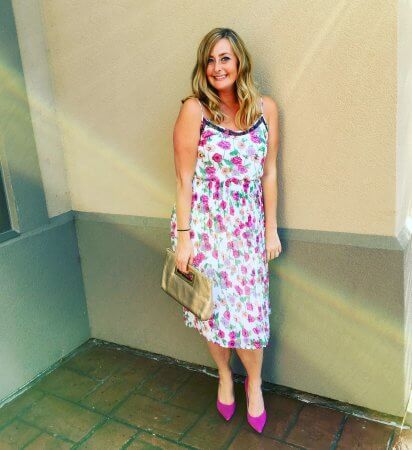 Martha Herdendorf is a full time mom, wife and Marketing Coordinator and a part-time blogger, foodie and fashionista. She tries to keep it as real as possible, appreciates the messes in life and encourages laughter while navigating through all the twists and turns. Staying grounded and keeping her independence are the main reasons she started her passion project Staying Martha. Interests include: humor, creativity, a full belly, wine, anything turquoise and honesty.
Connect with Martha on social media!
Facebook
Instagram
Martha's Posts
---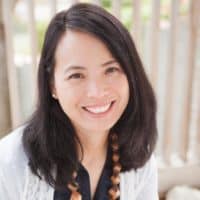 Guest Contributor
Jann Fujimoto wears a lot of hats – including guest blogging on Lake Country Family Fun!
Jann Fujimoto is a wife, mom to two, and speech-language pathologist.  Her family has lived in Lake Country for 10 years,  the longest she has ever lived in any one place.  She enjoys traveling, reading, and gardening at the Fuji Farm, which in reality is a couple of raised garden beds in the backyard.
Follow Jann's family's quest to visit all 11 Waukesha County Parks in one year (they did it!) plus Jann's tour of all the Waukesha County Libraries here!
---
Original Creator of LCFF
Lake Country Family Fun first evolved from a stay-at-home Mom with a toddler desperate to get out and explore the area. In searching for something to do, Melissa was often going through twenty websites just to find out which events were happening that week.  She found this area was lacking a comprehensive site that is updated daily to find all the wonderful events that happen in the Lake Country area. Therefore, Lake Country Family Fun was born!  Melissa found that people were always asking her what was going on in the area so she decided to start with a Facebook page in April of 2011. Next, that lead into creating Lake Country Family Fun, LLC in May of 2012 and lakecountryfamilyfun.com in June of 2012.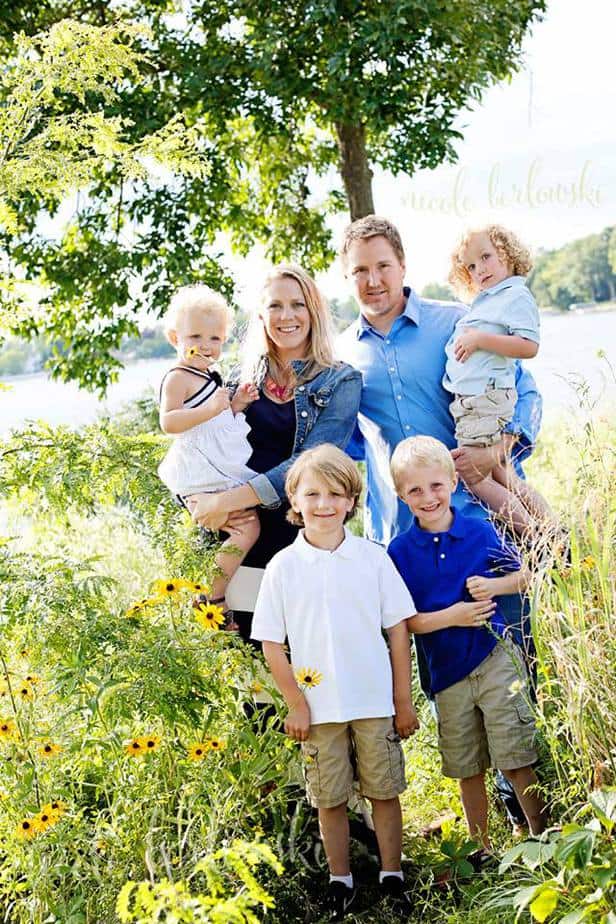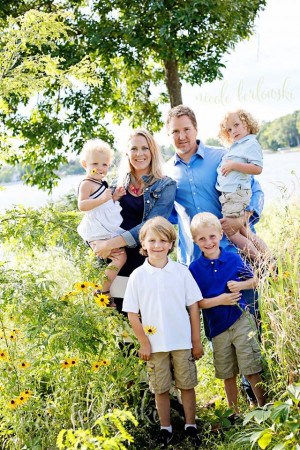 ---
Lake Country Family Fun covers all of the Lake Country area and most of Southeastern Wisconsin. We love where we live and openly invite you to contact us if you have any questions at Erin @ lakecountryfamilyfun . com. If you see us out in the community, please stop and say hello!
Are you a parent with a voice and looking for an outlet?  Would you like to join our team?  Let us know what you are thinking!  We would love more input and opinions from parents in the area!
Join Our eNewsletter so you don't miss out!