Last year and this year, we wanted to put together tangible ways for families in Lake Country and Waukesha County to celebrate Black History month.  As the white author of this post, I wanted to make sure that I represented things that were helpful to people of all color. In putting this together, I asked friend and Lake Country Family Fun mama, Ashley Hoover, for her input and ideas. Ashley has been a pivotal source of information for us and we thank her for her contributions. 
A little bit about Ashley: Ashley took over our IG account in summer 2020 (@mama2_littlea ).  She shared with us her experiences as a Black woman, raising a white-looking child, being raised by a Black mother and White father. 
5 Ways to Celebrate Black History month
1. An email a day of black history! A virtual exhibition of 28 works that celebrate Black legacy in the U.S.  Simply subscribe to get an email a day sent right to your inbox. Subscribe here. Looks informative. I just subscribed!
2. While the New America's Black Holocaust Museum (ABHM) is temporarily closed, you can still support them and learn. Watch their social media platforms for the latest going on and learn about more than 400 years of history from this museum located in Milwaukee. 
 3. Mom or Dad – listen to a podcast. Here are some good suggestions Ashley gives: 
First Name Basis podcast with Jasmine Bradshaw (how to talk to your kids
about race)
Seeing White Podcast
Watch Rachel Cargle's Public Address on Revolution on Youtube
Shameless Mom Academy Podcast episode 452 with Jocelyn Kopac (she's
from Wisconsin, 4 steps to become a better ally)
4. Celebrate Black History month virtually with the Children's Museum and their GLOMADO workshops! 
See the entire list of workshops available
here
. The ones they highlight for Black History month include: Uteo Art: Beautiful and Functional Kenyan Home Decoration and Sculpting the East African Savannah to name a few. 
5. Learn about African American history in Wisconsin. Find all the information HERE from the Wisconsin Historical Society. 
We hope you found this list helpful; a good start. As a mother to a black son myself, I'm continually trying to learn and educate myself and my family.
Find tried and true products to learn further about Black History Month.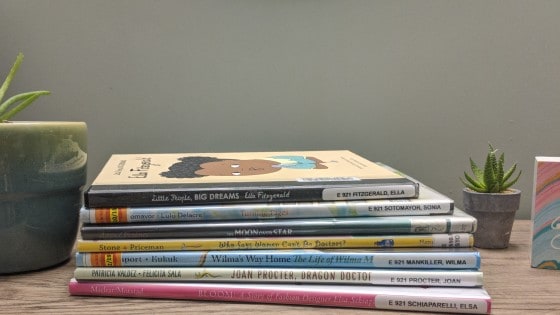 With the help of local mom, Ashley Hoover, find a book list to incorporate board books, picture books, and more into your child's library.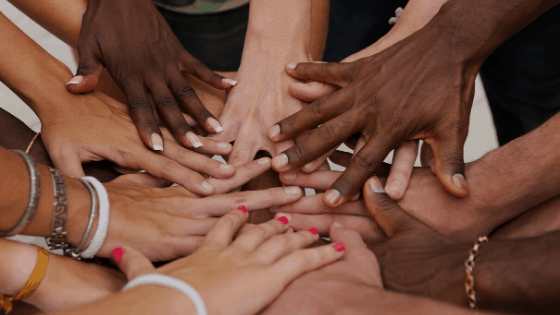 What does acceptance in today's society look like for you and your family?