Mark your calendars for Wednesday, July 26, 2023 from 9:00 am to 2:00 pm!
To find more out about the faces behind Hartland Kids Day, click here.
Hartland Kids Day Sponsors
Lake Country Family Fun is your trusted, one-stop resource for local family fun in Southeastern WI. We have guides for every season!
Premiere Sponsor of Hartland Kids Day 2023
Main Stage Sponsors of Hartland Kids Day
Bounce House Sponsors of Hartland Kids Day
Rock Wall Sponsors of Hartland Kids Day
Tennis Court Sponsor of Hartland Kids Day
Demonstration Sponsors of Hartland Kids Day
Community Sponsors of Hartland Kids Day
Please Bring Supplies for our Hartland Kids Day Charity:
The BackPack Coalition
Backpack Coalition, which is now led by the United Way of Greater Milwaukee and Waukesha County, is committed to providing backpacks and school supplies to students with financial constraints, helping ensure they succeed in school. Each year the coalition distributes approximately 2,000 backpacks with grade appropriate school supplies to students in grades K-12. 
Did you know that 29% of Waukesha County's population is considered to be either living under the poverty level or low income, working poor families who struggle to provide for their children.
 If you'd like to make an online donation, please follow this link.
Once again, we will spend approximately $75,000 to support the supplies for students this fall. Your financial donation will allow us to purchase backpacks and prepacked school supply kits. We will purchase the core learning essentials that will support students throughout the year.
Here is what your donation (cash or through the supply drive) does:
Ensures a child can start the school year with the supplies needed to succeed.
Without the right school supplies, a child's capacity to learn can be greatly diminished.
Makes a child proud to have their own school supplies. Every child starts out on the same foot, with the same items needed for the grade and school they attend.
Reduces the amount of money teachers spend to fill supply gaps that families can't afford.
Frees up family budgets that are already strained, especially during these
challenging times.
Helps our youth grow to be tomorrow's young adults, ready to face the world.
The following items are sought and MUST BE NEW for the supply drive to be brought directly to Hartland Kids Day 2023: 
Backpacks (15-17″)

Binders (2″)

Crayons (24 Ct)

Glue Sticks

Washable Markers (8-10 Ct)

Composition Notebooks (wide/college-ruled)

Loose Leaf Paper (wide/college-ruled)

Dry Erase Markers

Pencils

Highlighters (Various Colors)
Lake Country Family Fun maintains a full online event calendar YEAR ROUND for family, fun events in the Waukesha County area. Click to be taken to the calendar.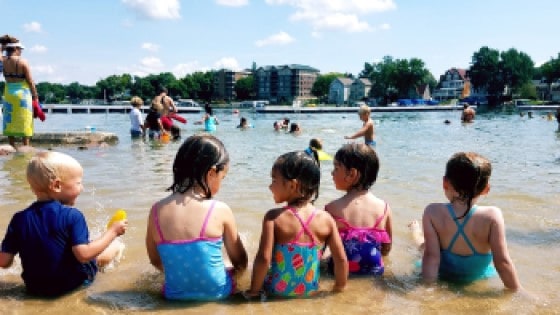 Our Ultimate Summer Bucket List of 77 things to do in and around Lake Country in conjunction with our Free Summer Fun Guide. Sponsored by Positively Pewaukee.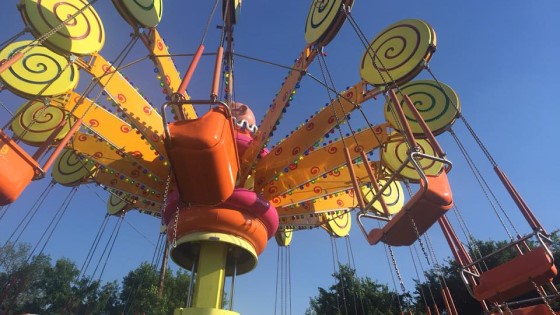 Find free summer fun in and around Lake Country and Waukesha County, including all the information on the summer reading programs, sponsored by Bridges Library System.