The weekend guide has arrived! 
—
Find Things to do in Lake Country and Waukesha County
with Kids this Weekend!

The weekend guide is the round-up of all the hottest events happening this week and weekend and things to do near you. No shortage of things to do! For a full listing of the events for the day, check out our calendar!
Please thank our weekend guide sponsor: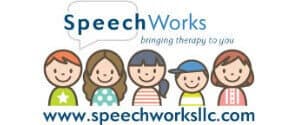 SPEECHWORKS
 offers speech and language evaluations and therapy to families in the Lake Country area.  We can help you determine if your child's speech-language milestones are developing as they should, if your child would benefit from speech services even if they didn't qualify for school services, and if you should be concerned about the way your child is or isn't saying a particular sound.Speech-language screenings and community presentations are also available to daycare and pre-school centers looking to provide additional resources for families.
Jann Fujimoto, MS CCC-SLP, is a certified speech-language pathologist and the owner of SpeechWorks LLC.
—
Looking for more information on Things to Do this weekend with kids?
---
---
Events for week of May 26, 2019
This Week Navigation