Now that the weather allows for some outdoor fun, couples are getting excited to enjoy it with the special someone.  Whether you are kid-free or have a babysitter for a night, we've got a great Summer Date list for you!  Or, bring the kids to some of these great ideas. We've put together a categorized, summer-specific, date list for you and your loved ones.  So book that babysitter, make those plans and enjoy this summer of love.  A big thank you to our Summer Date Guide – Foolery's in Okauchee.
Categories in this guide include:
On the Lake Dining
Outdoor Dining/Patio Spots (non-Lake spots)
Best Burger Spots
Best Hikes and Trails
Summer Staples
Outdoor Beer Gardens
Paddleboard/Kayak/Boat Rentals
Summer 2018 Events
Note: Reach out to individual businesses for hours, availability and pricing.  Lake Country Family Fun is not responsible for availability and pricing of these events. 
---
Please thank our Summer Date Guide Sponsor:
---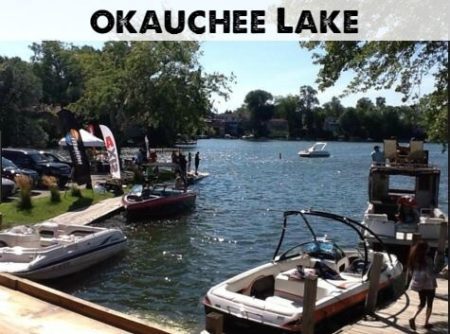 On the Lake Dining
Foolery's on Okauchee Lake
Seesters on Pewaukee Lake
Splash Martini Bar on Lac LaBelle
Artisan 179 on Pewaukee Lake
Lucky Chuckys Beach Bar and Grill on Silver Lake
Bass Bay Brewhouse on Bass Bay Lake
AJ's Bar and Grill on Muskego Lake
Golden Lake Pub on Golden Lake
Panga Bar & Grill on Upper Nemahbin Lake
Ristorante Lago on Pewaukee Lake
Doc's Dry Dock on Pewaukee Lake
5 O-Clock Club on Pewaukee Lake
Curly's on Pewaukee Lake
Michael's House of Prime on Pewaukee Lake
Gina's Sports Dock on Pewaukee Lake
Golden Mast on Okauchee Lake
Seven Seas on Nagawicka Lake
Hollywood's on Okauchee Lake
Edgewater on Pewaukee Lake
Chocolate Factory on Pewaukee Lake
Kim's Lakeside on Pewaukee Lake
Copper Dock on Friess Lake
Fishbones on Nagawicka Lake
Lakerz on Fowler Lake
*For our Guide to the Lakes of Lake Country click here.
We know there are more lakeside restaurants so let's hear them!  Comment below or email us!
---
Outdoor Dining/Patio Spots (non-Lake spots)
Revere's in Delafield
Belfre in Delafield
I.d. in Delafield
Mazatlán in Delafield
Delafield Brewhaus
Zesti in Hartland
Joe Mamas in Colgate
Thunder Bay Grille in Pewaukee
Nettie's Irish Pub in Pewaukee
People's Park in Waukesha
Senior Tomas in Hartland
Beer Snobs in Hartland
Butler Inn in Pewaukee
Andreas Red Rooster in Waukesha
Spitfire in Okauchee
Kim's in Stonebank
Bel Air Cantina at Corners of Brookfield
Café Hollander at Corners of Brookfield
Parkside 23 in Brookfield
Carlee's Bar & Grill in Pewaukee
Vino Cappuccino in Brookfield
Rocky's Hops & Leisure in Oconomowoc
We know there are more great restaurants with outdoor dining (non-lake views) so let's here them!  Comment below or email us!
---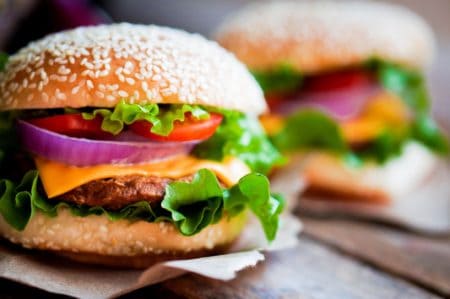 Best Burger Spots (as recommended by our Facebook Group)
Mainstream Bar & Grill in Waukesha
Crafty Cow in Oconomowoc
Joe Mamas in Colgate
Sweet Dreams in Hartland
Beer Snobs in Hartland
Sobelemans in Waukesha
Kick Switch in Okauchee
Gina's in Pewaukee
David Alan Alan's Smokehouse in Mukwonago
Bass Bay Brewhouse in Muskego
Sideliners in Genesee Depot
Pointe Burger in Pewaukee
Jake's in Brookfield
Stolley's Hogg Alley in Oconomowoc
Revere's in Delafield
Grill Junkies in Delafield
AJ O'Brady's in Menomonee Falls
Foolery's in Okauchee
Most of the Ice Cream Joints make amazing burger spots too!
---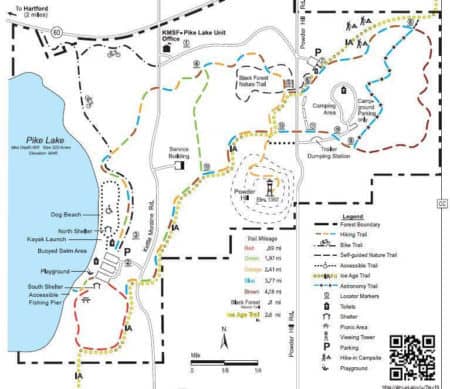 Best Hikes and Trails
Nature Hill in Oconomowoc
Cushing Memorial Park in Delafield
Cushing Park Road Recrational Trail (link) – connect Glacial Drumlin and Lake Country trails
Lapham Peak State Forest (link)
Fowler Lake Loop
Muskego Recreational Trail (link)
Fox River Trail in Waukesha (link)
All of the County Parks have hiking or trails:
Retzer Nature Center in Waukesha
Vernon Marsh
Emma Carlin Trail in Eagle (link)
Schuppernong Trail in Dousman (link)
Ice Age Trail segments throughout our county (link)
Major BikingTrails
*Watch for ticks! Always check yourself and your date over after going on a hike/bike ride.
---
Summer Staples
---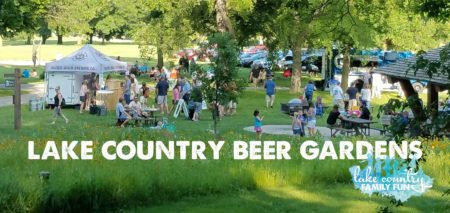 Outdoor Beer Gardens
Raised Grain Brewery and Waukesha County Parks Pop-Up Beer Gardens
City of Oconomowoc Beer Garden
City of New Berlin Beer Garden
The Beer Garden at the Mill Pond Plaza -Menomonee Falls
Winnebeergo Beer Garden Pewaukee
Beer Garden at Nixon Park Hartland
Biergarten at the Schwabenhof Menomonee Falls
Depot Beer Garden Menomonee Falls
Tyranena Brewery Beer Garden in Lake Mills
Von Rothenburg Bier Stuebe in Germantown
Estabrook Beer Garden in Milwaukee
Two Milwaukee County Parks Traveling Beer Gardens
Milwaukee Zoo "Bear" Garden
*To find out more details about each of these beer garden, go to our Beer Garden Guide! Many of them include entertainment for your date!
---
Paddleboard/Kayak/Boat Rentals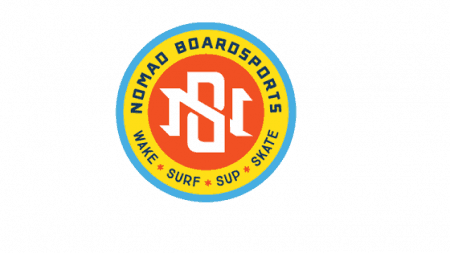 Nomad Board Sports at Panga Bar & Grill
High Roller Fun Rentals – Frame Park Waukesha

Specialty Bikes
Paddle Boats
Character Floats
Canoes
Kayaks

Clearwater Outdoor Rentals in Delafield (St. John's Park on Genesee St.)

Tandem Kayak
Single Kayak
SUP

City Beach Oconomowoc

Canoes

kayaks

Paddleboats

SUP 

Good Time Rentals on multiple lakes
Koha Yoga in Pewaukee

Stand Up Paddleboard (SUP)

Sherper's in Oconomowoc

Canoe
Kayaks
Stand up Paddleboards
Not sure what lake to hit up? Check out our guide to the Lakes of Lake Country!
---
Summer 2019 Events
All the Area "Fests" make great dates, here are the dates:

Chocolate Fest: Memorial Day weekend
Pride: June 8-10
Polish: June 15 -17
Greek: June 22-24
Cedarburg Strawberry Festival: June 23-24
Summerfest: June 27-July 1, July 3-8 (lots of great artists coming)
Bastille Days: July 12-15
Delafield Block Party: July 13-July14
Lake Country Art Festival Nagawicka Park: July 14
Hartland Street Fest: July 21
Festa Italiana: July 20-22
Taste of Lake Country in Pewaukee: July 27-28
German: July 27-July 29
Waukesha Blues Fest at Naga-Waukee Park: August 10-11
Oconomowoc Festival of the Arts: August 18-19
Irish Fest: August 16-19
Muskego Community Fest: August 23-26
Mexican Fiesta: August 24-26

Waukesha County Fair: July 18 – 22
Wisconsin State Fair: August 2-12
Jazz in the Park – Thursdays, May 31-August 30, 5 p.m.-9 p.m.
Summer Concerts outside of the Fests

Ice Cube at the Eagles Ballroom 7/14
Zach Brown Band Alpine on 8/11
Brad Paisley Alpine on  7/7
Enjoy your summer date! If you need some further summer fun inspiration, then start here!