Golf is a great outdoor activity and there is no shortage of all things golf in Waukesha County and Lake Country.  SE Wisconsin has been home to many famous golf events including the US Open in 2017 at Erin Hills Golf Course and they will host the Women's Open in 2025.  
Golf is a popular sport of choice among local high school athletes.  Families love getting out together to bond over playing holes, practicing their swing and enjoying each other's company in the beautiful Wisconsin outdoors. And now there are more choices than ever for indoor golf!
Lake Country Family Fun has heard you ask:
Where can I golf near Me?
So we compiled all of the golf resources in the area into one handy guide so you don't have to go search, we've done that for you!  You will see this guide is split out by category including:
Mini Golf venues
Driving ranges
Indoor Simulators
Public and Private Courses
Golf Classes, Camps & Lessons
Golf Stores
Frisbee Golf locations
Please thank our sponsor:
X Golf at American Family Field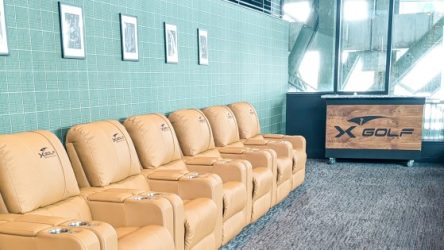 The most innovative and accurate golf simulator experience in the world. The first of its kind entertainment at American Family Field.
Located in what was previously the Stadium Club on the Club Level, the X-Golf American Family Field features seven state-of-the-art, indoor golf simulator bays over two floors – with three bays that offer expansive views of the playing field.
Did we miss miss something golf?
Let us know the details and we can add to the guide!