Outdoor movie nights are usually popping up all over Waukesha County and Milwaukee this time of year.  We have sorted Lake Country Family Fun's popular events calendar and pulled out all the outdoor movies we could find in an easy list for you to enjoy! Share this Local Outdoor Movie Guide with your friends and enjoy some quality time outside this summer making memories!
Please thank our outdoor movie sponsor: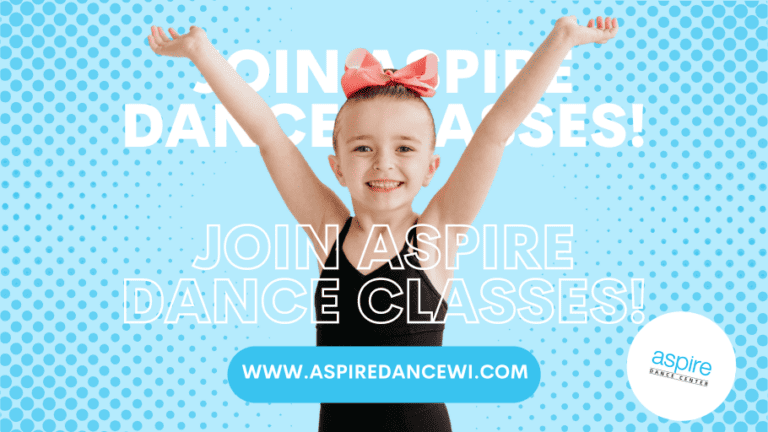 Discover the joy of dance at Aspire Dance Center! Their welcoming classes cater to dancers of all ages and levels, from tiny tots as young as 12 months old to graduating high school seniors. Aspire's research-backed programming is designed to support the developmental stages of children's growth, enhancing their motor skills and fostering a lifelong love for dance. Experience the warmth and excitement of Aspire, where every class brings a smile to each child's face. Join Aspire today and create cherished memories that will last a lifetime!
Bring chairs and blankets for seating 
Be sure to read the details for the specific event regarding food and carry-ins. Some events recommend families bring snacks and drinks. Others offer concessions prior to the movie and prohibit carry-ins.
Don't wait too long to use the restrooms as the lines can get long. We always go right before we leave the house.
Don't forget bug spray or deterrent, even though the park may be sprayed prior to the movies. Some years are just bad no matter how well it is treated.
Be courteous to others attending and while driving. There are lots of little ones very excited, and they forget the rules of the road.
Park in legal areas and don't block residents' driveways.
Have a blast!
Additional Outdoor Movie Options in 2023
Do you want your outdoor movie added?
If you are hosting a community outdoor movie event this summer and want to be included in our guide, please email us at erin@lakecountryfamilyfun(dot)com with your outdoor movie information. You can also add your event to the calendar through the contact form below.
Please make sure you LIKE Lake Country Family Fun on Facebook follow Lake Country Family Fun on Twitter, Instagram and Pinterest to be in the know first of all the family fun in Milwaukee and Waukesha area!