2022 Waukesha County and Wisconsin Summer Camp Guide
last updated: 5/7/2022

Disclaimer: The Summer Camp Guide is for informational purposes only and contains paid and unpaid listings. The paid listings help Lake Country Family Fun keep the lights on and bring you family fun at no cost to you! Bonus, they are camps that have been recommended by us personally or other fellow Waukesha County/Lake Country parents. Please note that prices and offerings are subject to change. This list originally appeared on LAKECOUNTRYFAMILYFUN.COM and may not be reproduced, duplicated, or republished without permission. Please share by sharing the URL/link. We'd much appreciate that! Lake Country Family Fun is the number one parenting resource in Waukesha County, priding itself on being thoroughly connected to the community, including these summer camps.
Summer is coming!!
Summer is just around the corner and Lake Country Family Fun knows how to have fun in the summer! It's the best time to experience Lake Country and Waukesha County. We might be biased, but it really is!!
Good News Parents: So are Summer Camps!
Our best summer is a mix of summer camps or summer school with a couple weeks of laidback, lazy create-your-own-adventure-type summer days.
Since mid-January it's been asked, 'what can my kids do for summer camp?' and 'where is the best summer camp?' Well, Lake Country Family Fun has put their ear to the ground and brought you the annual super resourceful and handy Summer Camp Guide! Below you will find the annual Summer Camp Guide with a variety of summer camps and the information on enrolling in summer school, where you'll find something for everyone. Sports camps, day camps, overnight camps, STEM camps, and more! We've got you covered!
Need some further summer fun inspiration, start HERE!
This year we've added a new feature to our guide:35

35+ Summer Camps
Thank You to our sponsors:
Enter to win $100 to a shop of YOUR choice in our Shop Small Guide. Givewaway will take place February 20th – March 21st, 2022 at 11:59PM. Duplicates will be deleted. Email will be notified via email and must reply within 48 hours. See full disclosure below.
The giveaway in 2022 has ended. Congrats to Carly A.
Premiere Sponsored Summer Camp – Good times Day Camp
PREMIERE SPONSOR
Good Times Day Camp is the PREMIERE sponsor of the LCFF Summer Camp Guide.

CAMP DESCRIPTION:
Good Times…Where happiness and wonderment come to play. Give your child a summer to remember! An alternative to traditional indoor childcare. 15 acres, two heated pools, several athletic fields…just a few reasons 90% of our campers return year after year. Enjoy totally flexible scheduling that let's you decide when to come. Simply choose the number of days you would like to attend and then come whenever you want. Today doesn't work? Come tomorrow! You decide! We are so much more than just a sports camp! Onsite high school level coaches, swimming every day, and field trips included! Where challenges are met, goals are accomplished and friendships and memories made last a lifetime! Bussing available to and from Good Times serving families in Brookfield. Call today to schedule a tour 262-521-8100!
ELITE Sponsored Summer Camp –
Brookfield Academy
ELITE SPONSOR
Brookfield Academy Summer Camp is the ELITE sponsor of the LCFF Summer Camp Guide.
CAMP DESCRIPTION: 
Brookfield Academy's Summer Days program offers a variety of classes and activities for any students ages 3-18. Whether it's learning or keeping up with math, grammar, science, languages, and writing, going on outdoor adventures, creating unique art, or playing a favorite sport – Summer Days has something for everyone!
Check out some of our newest classes including: Art History; Band; Coding; Crayola World of Design; Day Tripping; Drama; Disney Princess; Everton International Soccer Camps; FAA Drone Training; Game on!; LEGO Mania – Engineering; Magic; NASA Camp; Pirates; STEAM; Using Science to Solve Crimes; Viruses, Pandemics, and COVID-19; Volcano: Lava Land; high school credit classes and more!
OUr TItle Level Summer Camp listings (16)
TITLE SPONSOR
Chef Pam is a TITLE sponsor of the LCFF Summer Camp Guide.
CAMP DESCRIPTION:
What could be more fun than a day or weeklong camp learning new cooking techniques and recipes. Our instructors are amazing with kid's and have a passion for teaching FUN in the kitchen. Each day we will make a 'sweet & savory' item to enjoy in class and take home to share with the family. Kid's classes are for ages 8-12 and Teen classes for ages 13-17. The August 8-11 Teen program will feature a baking competition on the last day with the winning teams' creations sold at Mama Ducky's Café the following week and featured in the Waukesha Freeman.
Kid's – Morning & Afternoon sessions
June 13-16 > 9-11am and 1-3pm

June 27-30 > 9-11am and 1-3pm
July 18-21 > 9-11am and 1-3pm
July 25-28 > 9-11am and 1-3pm
August 15-18 

> 9-11am and 1-3pm
Teen's – Morning & Afternoon sessions
July 11-14 > 9-11:30am and 1-3:30pm
August 8-11 (Baking Camp) > 9-11:30am and 1-3:30pm
TITLE SPONSOR
5678 Dance! Studio is a TITLE sponsor of the LCFF Summer Camp Guide.
Our summer program is filled with many options including 1 day themed dance camps (14 to choose from) and a 7 week dance class session. All of our summer information including registration will be available on our website the beginning of April.
We can't wait to dance with you this summer!
TITLE SPONSOR
Aspire Dance Center is a TITLE sponsor of the LCFF Summer Camp Guide.
CAMP DESCRIPTION: 
Join us for a Summer of fun & imagination with our exciting themed dance classes! From our Magic of Encanto inspired classes, to Rainbow Unicorns & Pastel Popstars… Princess Ballet, #DanceRemix, and MORE!!, your dancer will be filled with anticipation before their class each week and be excited to show off their "new moves" for you in the living room! Visit our website to reserve your spot!
BROOKFIELD CENTER FOR THE ARTS YOUNG ACTORS COMPANY SUMMER THEATRE CONSERVATORY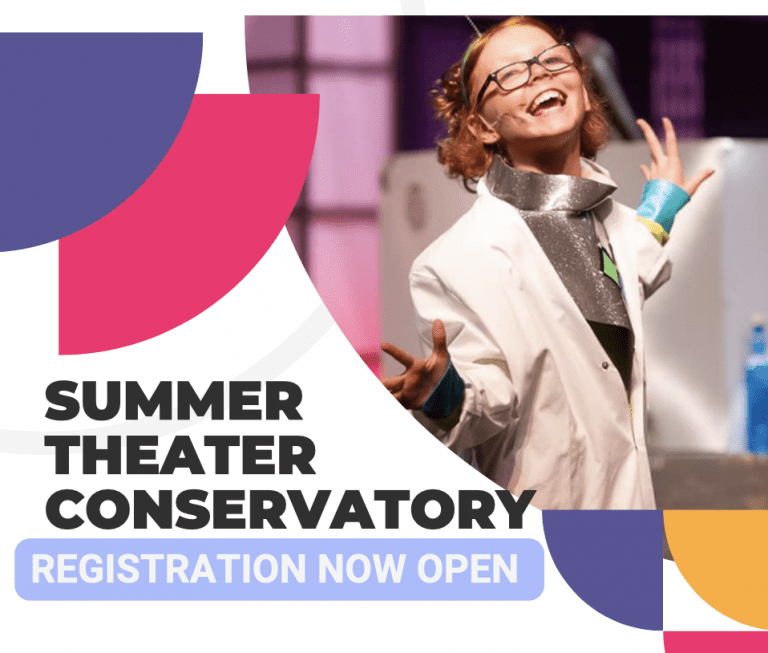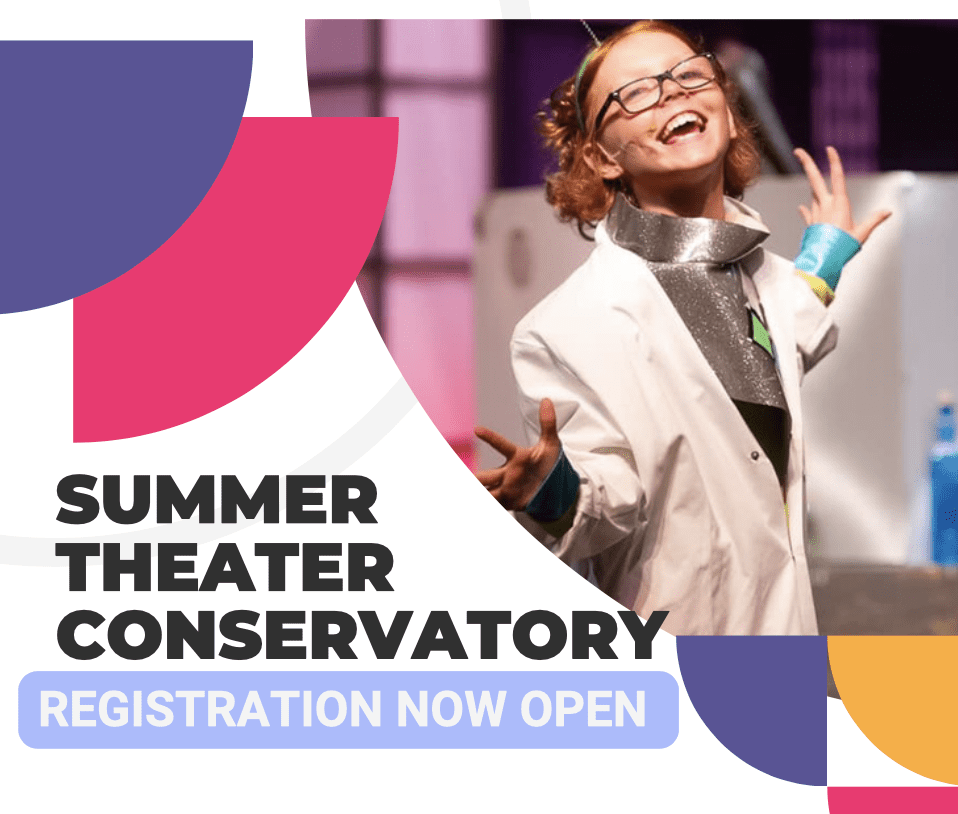 TITLE SPONSOR
Brookfield Center for the Arts is a TITLE sponsor of the LCFF Summer Camp Guide.
CAMP DESCRIPTION:
Our Summer Sessions are a perfect way to explore and enjoy as much theatre as possible in just a 3 week session! Each session gives your actor a full day of theatre classes and rehearsals combining in over 100 hours of training in just 3 weeks! Each session will have the same core components: morning theatre classes and afternoon theatrical rehearsals. At the end of each session each age group will perform their YAC Summer productions for family and friends. Camp runs from 9:00- 4:00 Monday through Friday with each camp session running three weeks. Half day camps and Theatre Tech Camps also available! 
For more information contact Ms. Stephanie at stephanierodgers.bca@gmail.com.
TITLE SPONSOR
Camp Lakotah is a TITLE sponsor of the LCFF Summer Camp Guide.
CAMP DESCRIPTION:
MAKING FRIENDS AND CHANGING LIVES THROUGH CAMPING. Nestled in the majestic pines on Little Hills Lake near Wautoma, Camp Lakotah offers a co-ed summer overnight camp program unmatched in excellence.
TITLE SPONSOR
Drawing Super Mario Characters Camp is a TITLE sponsor of the LCFF Summer Camp Guide.
CAMP DESCRIPTION:
I will teach young artists to draw Super Mario Bros characters, as I guide the process step-by-step. After drawing the figure, we will color them in, and students can use any coloring utensil they prefer! Crayons, colored pencils, markers, paint, pastels, the sky is the limit! While this is an art-based course, we want to also feel like a community, and get to know others who share a love for Super Mario Bros. Each camp offered focuses on a specific set of characters. The course descriptions tell you which characters are in that camp.


TITLE SPONSOR
First Steps Summer Camp is a TITLE sponsor of the LCFF Summer Camp Guide.
CAMP DESCRIPTION:  
First Steps Summer Camp has been established to offer care for school age children during the summer months. Our goal is to assist families through a Christ-centered summer program that provides quality care. We will offer spiritual, educational, and recreational activities to all that attend.


TITLE SPONSOR
HAWS Summer Day camp is a TITLE sponsor of the LCFF Summer Camp Guide.
HAWS is dedicated to strengthening the relationship between people and animals. We know to truly accomplish this we need to focus on educating the next generation of leaders – future leaders like your child(ren)! Our camp kids are taught to show compassion for all living things through animal interactions and character-driven programming. Campers will be walking dogs, cuddling cats, hiking trails, holding snakes and more! They gain respect for the animals and confidence as caregivers and advocates.
TITLE SPONSOR
ID TEch Camps is a TITLE sponsor of the LCFF Summer Camp Guide.
CAMP DESCRIPTION:
Virtual Tech Camps: Virtual Tech Camps are the perfect way for kids and teens to sharpen STEM skills and bond with new friends, all online from the comfort of home. With the highest quality remote instruction on the planet, your child can unlock tech brilliance and create an exciting project. Structured, weeklong sessions available now in multiple time zones (5 consecutive days, Monday-Friday) with the hottest curriculum in Python, Java, Minecraft, Roblox, Unity, Adobe, 3D modeling, and more.

Average of 5 students per instructor, blending personalized learning and time to socialize with new friends, plus a balanced schedule including 2 hours of live instruction and peer collaboration + 2 hours of self-paced project development per day. All the magic of camp including games, challenges, and legendary iD traditions you can't find anywhere else.
TITLE SPONSOR
Lake Country Playhouse is a TITLE sponsor of the LCFF Summer Camp Guide.
CAMP DESCRIPTIONS:
THEATRE CAMPS – Open to All!
Summer Tech Workshop | ages 10+ | June 13-24 | 2:30-5:30pm
Movement Masters Camp | Ages 10+ | June 13-24 | 6-8pm
Mini Musical Camp: Frozen Jr. & Shrek Jr. | ages 4-14 | JUNE & AUGUST | 9am or 11:30am
Academy Archives! Theatre Camp | Ages 10+ | August 8-12 | 3-5pm
YOUTH PRODUCTION WORKSHOPS – Audition RequiredWINNIE THE POOH Kids | ages 5+ | June 13-24 | 9am-11am | $225
WINNIE THE POOH Kids | ages 5+ | June 13-24 | 11:30am-1:30pm | $225
PETER AND THE STARCATCHER | June 27- July 31 |  2:30pm-5:30pm | Ages 12+ | $300
PETER PAN JR. | July 6-August 3 | 9am-12:30pm | Ages 7+ | $300
Is the camp you want full? More camps may be added to accommodate ALL young performers, so make sure to sign up on our 
waitlist!
TITLE SPONSOR
Milwaukee Ballet School & Academy Dance Camps is a TITLE sponsor of the LCFF Summer Camp Guide.
CAMP DESCRIPTION:
Delve into childhood favorites through ballet, scenic and costume design, craft-making, music study and choreography. A special visit from a Milwaukee Ballet dancer and musician are the star-studded highlights of the week! Students share their accomplishments through a mini performance on the last day and bring home their creations. Full day and half day camps available.
Full day camps: 9am-4pm Daily | $385 per session
Half-day camps: 9am-12pm Morning session or 1pm-4pm Afternoon session|$200 per session
Please note that a $10 registration fee will be added to all camps to cover general operational expenses, administrative costs, and increased facility and safety measures taken for COVID-19 protocols.

Is your camp full? Please add your name to the waitlist so that we may contact you if a space becomes available or add more camps to meet demand.  
TITLE SPONSOR
Petite Pas Ballet Storybook Ballet Camps is a TITLE sponsor of the LCFF Summer Camp Guide.
CAMP DESCRIPTION: Our Summer Camps are our most popular summer program! We offer 4 different week-long camps (Monday – Friday from 9 – 11:30am). Each camp week has a different theme and their day is filled with ballet classes, crafting and more! Our camps are designed for children ages 3 (must be pottery trained) to 10! But, our camps are pretty popular and we have several kids older than 6 who come back every year (and often multiple camps weeks) because it is that fun.
The week long camps are for ages 3 (must be potty trained) and older and run Monday – Friday from 9:00 – 11:30am.  
We also have two summer intensive weeks scheduled for our more advanced students (ages 8 and up).