2022 Waukesha County and Wisconsin Summer Camp Guide
last updated: 5/7/2022

Disclaimer: The Summer Camp Guide is for informational purposes only and contains paid and unpaid listings. The paid listings help Lake Country Family Fun keep the lights on and bring you family fun at no cost to you! Bonus, they are camps that have been recommended by us personally or other fellow Waukesha County/Lake Country parents. Please note that prices and offerings are subject to change. This list originally appeared on LAKECOUNTRYFAMILYFUN.COM and may not be reproduced, duplicated, or republished without permission. Please share by sharing the URL/link. We'd much appreciate that! Lake Country Family Fun is the number one parenting resource in Waukesha County, priding itself on being thoroughly connected to the community, including these summer camps.
Summer is coming!!
Summer is just around the corner and Lake Country Family Fun knows how to have fun in the summer! It's the best time to experience Lake Country and Waukesha County. We might be biased, but it really is!!
Good News Parents: So are Summer Camps!
Our best summer is a mix of summer camps or summer school with a couple weeks of laidback, lazy create-your-own-adventure-type summer days.
Since mid-January it's been asked, 'what can my kids do for summer camp?' and 'where is the best summer camp?' Well, Lake Country Family Fun has put their ear to the ground and brought you the annual super resourceful and handy Summer Camp Guide! Below you will find the annual Summer Camp Guide with a variety of summer camps and the information on enrolling in summer school, where you'll find something for everyone. Sports camps, day camps, overnight camps, STEM camps, and more! We've got you covered!
Need some further summer fun inspiration, start HERE!
This year we've added a new feature to our guide:35

35+ Summer Camps
Thank You to our sponsors:
Enter to win $100 to a shop of YOUR choice in our Shop Small Guide. Givewaway will take place February 20th – March 21st, 2022 at 11:59PM. Duplicates will be deleted. Email will be notified via email and must reply within 48 hours. See full disclosure below.
The giveaway in 2022 has ended. Congrats to Carly A.
Premiere Sponsored Summer Camp – Good times Day Camp
PREMIERE SPONSOR
Good Times Day Camp is the PREMIERE sponsor of the LCFF Summer Camp Guide.

CAMP DESCRIPTION:
Good Times…Where happiness and wonderment come to play. Give your child a summer to remember! An alternative to traditional indoor childcare. 15 acres, two heated pools, several athletic fields…just a few reasons 90% of our campers return year after year. Enjoy totally flexible scheduling that let's you decide when to come. Simply choose the number of days you would like to attend and then come whenever you want. Today doesn't work? Come tomorrow! You decide! We are so much more than just a sports camp! Onsite high school level coaches, swimming every day, and field trips included! Where challenges are met, goals are accomplished and friendships and memories made last a lifetime! Bussing available to and from Good Times serving families in Brookfield. Call today to schedule a tour 262-521-8100!
ELITE Sponsored Summer Camp –
Brookfield Academy
ELITE SPONSOR
Brookfield Academy Summer Camp is the ELITE sponsor of the LCFF Summer Camp Guide.
CAMP DESCRIPTION: 
Brookfield Academy's Summer Days program offers a variety of classes and activities for any students ages 3-18. Whether it's learning or keeping up with math, grammar, science, languages, and writing, going on outdoor adventures, creating unique art, or playing a favorite sport – Summer Days has something for everyone!
Check out some of our newest classes including: Art History; Band; Coding; Crayola World of Design; Day Tripping; Drama; Disney Princess; Everton International Soccer Camps; FAA Drone Training; Game on!; LEGO Mania – Engineering; Magic; NASA Camp; Pirates; STEAM; Using Science to Solve Crimes; Viruses, Pandemics, and COVID-19; Volcano: Lava Land; high school credit classes and more!
OUr TItle Level Summer Camp listings (16)
TITLE SPONSOR
Chef Pam is a TITLE sponsor of the LCFF Summer Camp Guide.
CAMP DESCRIPTION:
What could be more fun than a day or weeklong camp learning new cooking techniques and recipes. Our instructors are amazing with kid's and have a passion for teaching FUN in the kitchen. Each day we will make a 'sweet & savory' item to enjoy in class and take home to share with the family. Kid's classes are for ages 8-12 and Teen classes for ages 13-17. The August 8-11 Teen program will feature a baking competition on the last day with the winning teams' creations sold at Mama Ducky's Café the following week and featured in the Waukesha Freeman.
Kid's – Morning & Afternoon sessions
June 13-16 > 9-11am and 1-3pm

June 27-30 > 9-11am and 1-3pm
July 18-21 > 9-11am and 1-3pm
July 25-28 > 9-11am and 1-3pm
August 15-18 

> 9-11am and 1-3pm
Teen's – Morning & Afternoon sessions
July 11-14 > 9-11:30am and 1-3:30pm
August 8-11 (Baking Camp) > 9-11:30am and 1-3:30pm
TITLE SPONSOR
5678 Dance! Studio is a TITLE sponsor of the LCFF Summer Camp Guide.
Our summer program is filled with many options including 1 day themed dance camps (14 to choose from) and a 7 week dance class session. All of our summer information including registration will be available on our website the beginning of April.
We can't wait to dance with you this summer!
TITLE SPONSOR
Aspire Dance Center is a TITLE sponsor of the LCFF Summer Camp Guide.
CAMP DESCRIPTION: 
Join us for a Summer of fun & imagination with our exciting themed dance classes! From our Magic of Encanto inspired classes, to Rainbow Unicorns & Pastel Popstars… Princess Ballet, #DanceRemix, and MORE!!, your dancer will be filled with anticipation before their class each week and be excited to show off their "new moves" for you in the living room! Visit our website to reserve your spot!
BROOKFIELD CENTER FOR THE ARTS YOUNG ACTORS COMPANY SUMMER THEATRE CONSERVATORY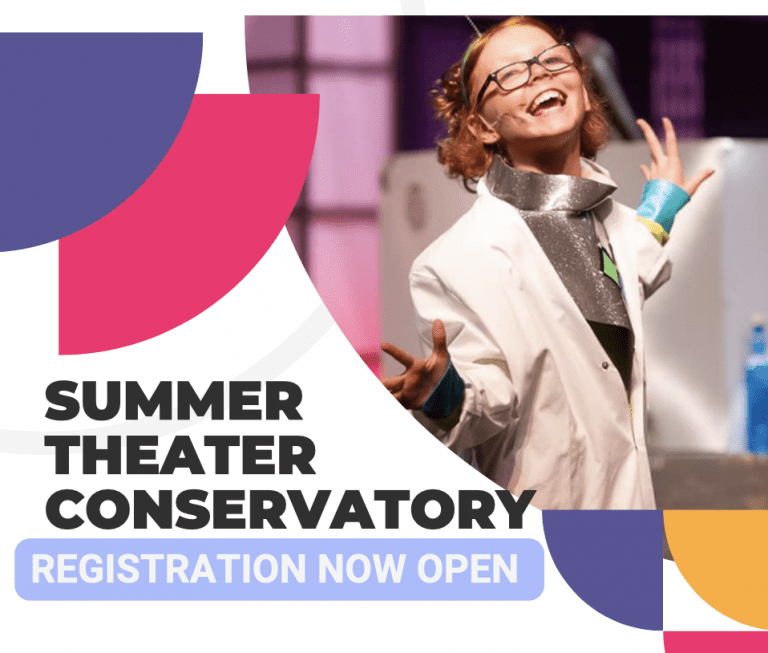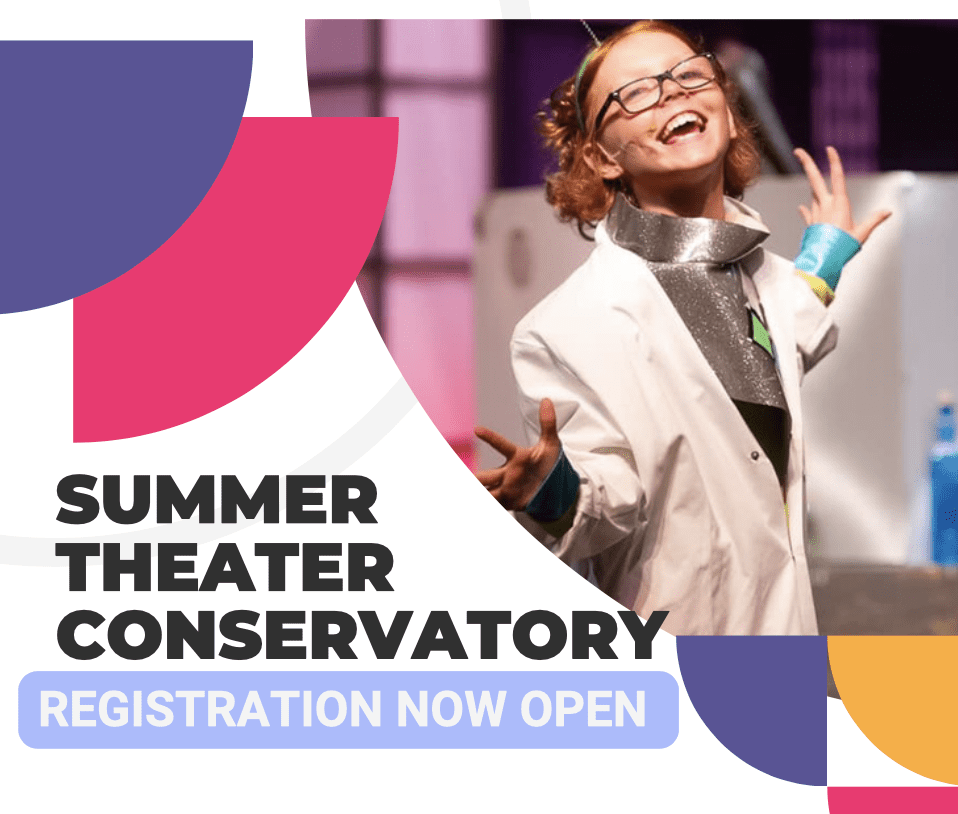 TITLE SPONSOR
Brookfield Center for the Arts is a TITLE sponsor of the LCFF Summer Camp Guide.
CAMP DESCRIPTION:
Our Summer Sessions are a perfect way to explore and enjoy as much theatre as possible in just a 3 week session! Each session gives your actor a full day of theatre classes and rehearsals combining in over 100 hours of training in just 3 weeks! Each session will have the same core components: morning theatre classes and afternoon theatrical rehearsals. At the end of each session each age group will perform their YAC Summer productions for family and friends. Camp runs from 9:00- 4:00 Monday through Friday with each camp session running three weeks. Half day camps and Theatre Tech Camps also available! 
For more information contact Ms. Stephanie at stephanierodgers.bca@gmail.com.
TITLE SPONSOR
Camp Lakotah is a TITLE sponsor of the LCFF Summer Camp Guide.
CAMP DESCRIPTION:
MAKING FRIENDS AND CHANGING LIVES THROUGH CAMPING. Nestled in the majestic pines on Little Hills Lake near Wautoma, Camp Lakotah offers a co-ed summer overnight camp program unmatched in excellence.
TITLE SPONSOR
Drawing Super Mario Characters Camp is a TITLE sponsor of the LCFF Summer Camp Guide.
CAMP DESCRIPTION:
I will teach young artists to draw Super Mario Bros characters, as I guide the process step-by-step. After drawing the figure, we will color them in, and students can use any coloring utensil they prefer! Crayons, colored pencils, markers, paint, pastels, the sky is the limit! While this is an art-based course, we want to also feel like a community, and get to know others who share a love for Super Mario Bros. Each camp offered focuses on a specific set of characters. The course descriptions tell you which characters are in that camp.


TITLE SPONSOR
First Steps Summer Camp is a TITLE sponsor of the LCFF Summer Camp Guide.
CAMP DESCRIPTION:  
First Steps Summer Camp has been established to offer care for school age children during the summer months. Our goal is to assist families through a Christ-centered summer program that provides quality care. We will offer spiritual, educational, and recreational activities to all that attend.


TITLE SPONSOR
HAWS Summer Day camp is a TITLE sponsor of the LCFF Summer Camp Guide.
HAWS is dedicated to strengthening the relationship between people and animals. We know to truly accomplish this we need to focus on educating the next generation of leaders – future leaders like your child(ren)! Our camp kids are taught to show compassion for all living things through animal interactions and character-driven programming. Campers will be walking dogs, cuddling cats, hiking trails, holding snakes and more! They gain respect for the animals and confidence as caregivers and advocates.
TITLE SPONSOR
ID TEch Camps is a TITLE sponsor of the LCFF Summer Camp Guide.
CAMP DESCRIPTION:
Virtual Tech Camps: Virtual Tech Camps are the perfect way for kids and teens to sharpen STEM skills and bond with new friends, all online from the comfort of home. With the highest quality remote instruction on the planet, your child can unlock tech brilliance and create an exciting project. Structured, weeklong sessions available now in multiple time zones (5 consecutive days, Monday-Friday) with the hottest curriculum in Python, Java, Minecraft, Roblox, Unity, Adobe, 3D modeling, and more.

Average of 5 students per instructor, blending personalized learning and time to socialize with new friends, plus a balanced schedule including 2 hours of live instruction and peer collaboration + 2 hours of self-paced project development per day. All the magic of camp including games, challenges, and legendary iD traditions you can't find anywhere else.
TITLE SPONSOR
Lake Country Playhouse is a TITLE sponsor of the LCFF Summer Camp Guide.
CAMP DESCRIPTIONS:
THEATRE CAMPS – Open to All!
Summer Tech Workshop | ages 10+ | June 13-24 | 2:30-5:30pm
Movement Masters Camp | Ages 10+ | June 13-24 | 6-8pm
Mini Musical Camp: Frozen Jr. & Shrek Jr. | ages 4-14 | JUNE & AUGUST | 9am or 11:30am
Academy Archives! Theatre Camp | Ages 10+ | August 8-12 | 3-5pm
YOUTH PRODUCTION WORKSHOPS – Audition RequiredWINNIE THE POOH Kids | ages 5+ | June 13-24 | 9am-11am | $225
WINNIE THE POOH Kids | ages 5+ | June 13-24 | 11:30am-1:30pm | $225
PETER AND THE STARCATCHER | June 27- July 31 |  2:30pm-5:30pm | Ages 12+ | $300
PETER PAN JR. | July 6-August 3 | 9am-12:30pm | Ages 7+ | $300
Is the camp you want full? More camps may be added to accommodate ALL young performers, so make sure to sign up on our 
waitlist!
TITLE SPONSOR
Milwaukee Ballet School & Academy Dance Camps is a TITLE sponsor of the LCFF Summer Camp Guide.
CAMP DESCRIPTION:
Delve into childhood favorites through ballet, scenic and costume design, craft-making, music study and choreography. A special visit from a Milwaukee Ballet dancer and musician are the star-studded highlights of the week! Students share their accomplishments through a mini performance on the last day and bring home their creations. Full day and half day camps available.
Full day camps: 9am-4pm Daily | $385 per session
Half-day camps: 9am-12pm Morning session or 1pm-4pm Afternoon session|$200 per session
Please note that a $10 registration fee will be added to all camps to cover general operational expenses, administrative costs, and increased facility and safety measures taken for COVID-19 protocols.

Is your camp full? Please add your name to the waitlist so that we may contact you if a space becomes available or add more camps to meet demand.  
TITLE SPONSOR
Petite Pas Ballet Storybook Ballet Camps is a TITLE sponsor of the LCFF Summer Camp Guide.
CAMP DESCRIPTION: Our Summer Camps are our most popular summer program! We offer 4 different week-long camps (Monday – Friday from 9 – 11:30am). Each camp week has a different theme and their day is filled with ballet classes, crafting and more! Our camps are designed for children ages 3 (must be pottery trained) to 10! But, our camps are pretty popular and we have several kids older than 6 who come back every year (and often multiple camps weeks) because it is that fun.
The week long camps are for ages 3 (must be potty trained) and older and run Monday – Friday from 9:00 – 11:30am.  
We also have two summer intensive weeks scheduled for our more advanced students (ages 8 and up).
TITLE SPONSOR
Sudbrink Academy Camp is a TITLE sponsor of the LCFF Summer Camp Guide.
CAMP DESCRIPTION:
Sudbrink Performance Academy (online!) is offering theatre and music camps throughout the summer for a variety of age groups and interests. All classes are live and developed to translate online from the comfort of your own home. View the link to see all camps offered.


TITLE SPONSOR
Summer Garden and Forest Camps at Prairie Hill Waldor are a TITLE sponsor of the LCFF Summer Camp Guide.
CAMP DESCRIPTION:
Nourish your child's inherent connection to nature and enliven a sense of wonder! Whether skipping through the meadow, climbing trees, searching for frogs, or playing games with friends, children in our Summer Garden Camp are given a summer that helps them fully experience the world around them. The gentle rhythm of Waldorf education carries the children throughout their day, ensuring a balance of activities.
Join our experienced Early Childhood teachers and their enthusiastic staff for fun in the sun, joyful play and creating!
Proudly providing quality STEAM programming to Waukesha and Washington Counties.
TITLE SPONSOR
Summer Steam University is a TITLE sponsor of the LCFF Summer Camp Guide.
CAMP DESCRIPTION:
UWM at Washington County & Waukesha Summer STEAM University camps are designed to meet the needs of highly motivated children between the ages of 8-14. We are eager to provide safe, fun, hands-on learning that will provide a foundation of skills that students will continue to build upon throughout their lives. Our goal is to provide students with the key skills needed for success and individual growth in a safe and creative environment! From outdoor to on-stage classrooms and from computers to roller coasters, we have something for everyone this summer!
TITLE SPONSOR
UW-Oshkosh is a TITLE sponsor of the LCFF Summer Camp Guide.
CAMP DESCRIPTION:
 The camps are either:
RESIDENT CAMPER: Includes Meals, Camp Gift, Camp Awards & Air-Conditioned lodging
COMMUTER CAMP: Includes Meals, Camp Gift & Camp Awards
"At UW-Oshkosh, we dedicate our summer to running what we feel is an extension of our program.  We want our campers to work hard, be disciplined, learn, connect with others, and have fun!  At our camps, you will see our entire coaching staff in the gym ensuring that our participants are getting the best possible instruction.  Our staff goes out of their way to get to know each and every camper so that they can get the most out of them.  It would be an honor to show you what Oshkosh Volleyball is all about. " – UW Oshkosh Head Coach Jon Ellman
More Summer Camp Listings
CAMP DESCRIPTION:  
The Official Baseball/Softball Camps of the Milwaukee Brewers return for its 10th summer.  Open to boys and girls ages 6-14, these week- ong camps are regarded as some of the best in the nation, regardless of the camper's skill level. In addition to 30 hours of pro- grade instruction, each camper receives a full MLB-quality Brewers uniform, four game tickets and a VIP trip to American Family Field when they will meet a current player*. Campers will also compete in a Skills Competition with the championship on Am Fam Field. Great instruction combined with an unforgettable Brewers experience. Camps will sell out, so please register soon. Register with a friend and each save $20. Presented by Fleet Farm. *subject to MLB and health protocols.
June 6-10: Beloit
July 4-8: Franklin
July 18-22, 2022:  Hartford Union High School
July 25-29, 2022: Brookfield Academy
August 1-5, 2022: Wauwatosa
August 8-12, 2022: St. John's Northwestern Academies AND Burlington
August 15-19, 2022: Infinity Sports Fields-Waukesha AND Pleasant Prairie
August 22-26, 2022

:

University Wisconsin-Whitewater
CAMP DESCRIPTION:
WCT Academy is ready for a fun-filled summer of theatre programs. Are you? Our highly engaging classes focus on developing listening, communication, and creative problem-solving skills. Our outstanding staff works to create a safe, fun, and supportive environment for students of all ages and backgrounds to gain more confidence, take creative risks, and have a whole lot of fun doing it! Check out our website to see a full schedule of our summer offerings.
Academy Summer Production
DISNEY'S FROZEN JR.
Rehearsal Camp begins June 20, 2022
Performances: July 22-24 & July 29-31
CAMP DESCRIPTION:
You can always spot the student who spent their Summer with Mathnasium! Learning loss and the 'Summer Slide' is real. Kids lose up to 2.6 months of math learning over the summer. Mathnasium of Lake Country and Brookfield are excited to offer their math-only learning center to students entering 1st through 12th grade. Mathnasium is for kids who need to catch up, as well as for kids who are already advanced in math. Their flexible scheduling makes Mathnasium the perfect addition to any summer plans. Enroll by May 31 and receive $100 off!  
CAMP DESCRIPTION:FREE public performance 6:30pm on August 4th
8/1-8/3:  8:45am-Noon for all ages
8/4:  8:45am-Noon for 3K; 8:45am-3:30pm for 1st

-6

th
All attendees and their families are invited to FREE picnic on Sunday, August 7th
Register at www.zionhartland.org or call 262-367-3617.
CAMP DESCRIPTION: 
Engaged in themed activities which change weekly, campers spend their days outside while they grow confidence, nurture friendships, accept responsibility, feel affinity for nature and solve problems! Located on 300 acres on Lake Keesus, we send campers home with lungs full of fresh air, legs tired from regular activity, needing a bath from outdoor exploring, & a smile! Small cohorts, Hot lunch, snack and daily swimming included!
Day Camp Themes: 
June 
Week 1: 13-17  Marvel(ous) Universe 
Week 2: 20-24  Shipwreck 
Week 3: 27-1  Makers Week 
July 
Week 4: 6-8  Wizards, Witches, and Wands 
Week 5: 11-15  Outdoor Adventure 
Week 6: 18-22  Wacky Water 
Week 7: 25-29  Aliens 
August 
Week 8: 1-5  Medieval 
Week 9: 8-12  The Best of Camp 


CAMP DESCRIPTION:  
Wee Know School's Camp Lotta-Fun is your place for summer fun! Our expansive backyard offers sand, swings, water play areas, sports, nature discoveries, and plenty of green space for group play or a picnic lunch. Our air conditioned indoors with full gym and individual classrooms is a welcomed break on rainy or exceptionally hot days.
Weekly field trips allow school-age (5K – 3rd grade) campers to explore area attractions. Monthly "in house" Specials are offered each month on varying days so all campers have an opportunity to participate. 
Meet new friends, and see old friends! Come join the fun this summer at Wee Know School's Camp Lotta-Fun!!


Wee Know is open Monday through Friday 6:30AM to 6PM.
(**Note: we changed our opening time)
Choose a schedule option that will meet your family's needs:
"Morning Camp" for 3K and 4K children   8:50AM – 12:50 PM
"School-Age Camp" for 5K – 3rd grade bound    9AM – 3PM
"Extended Care" scheduling if longer days are needed

.
CAMP DESCRIPTION:
Adventure awaits this summer as you come to camp to spend a week with your cabin mates and counselor. As a cabin community, you will explore camp grounds, make new friends, and participate in a variety of Classic Camp activities including beaches and lake waterfront, Horse Ranch and Animal Farm, Science Education Center, Timber Challenge facilities, hiking paths and so much more! Daily chapel with interactive worship and an energetic speaker will challenge you to develop your relationship with Jesus.


CAMP DESCRIPTION:
The Concordia Soccer Academy provides an opportunity for players (including goalies) to work individually on their soccer skills as well as collectively on their tactical awareness. During the camp, each aspect of the game of soccer is incorporated into competitive and enjoyable activities. Along with outstanding coaching and excellent individual soccer training, children of all ages get to experience an entertaining overnight camp experience in a safe environment with all the food they can eat at the university cafeteria, pizza snacks, movies and group activities in an auditorium setting, and, of course, fun with friends as they "camp out" in a college dorm room. Discounts available. See www.cuwsa.com for details.
CAMP DESCRIPTION:
DaySpring Summer Camp has a roster that includes cool kids with back-to-back activities for fun and learning featuring this summer's theme "ZOOMERANG"! Flexible scheduling allows you to choose which days and how many days each week you would like to attend. Each week as we explore a new theme, your camper will be enjoying the great outdoors on our 36 acres of beautiful farmland. There will be plenty of time for games, crafts, STEAM projects, and indoor recreational activities.
Weekly Camp Schedule on website- https://www.dayspringschools.info/summercamp
CAMP DESCRIPTION:
First Stage Theater Academy is the nation's largest high impact theater training program for young people. We offer classes that teach Acting, Musical Theater, Improvisation, and much more. Professional theater artists share their expertise and guidance to young people of all ages and experience, fostering life skills through stage skills. Summer Academy sessions are open to students entering grades K5-12 in the fall, in half-day or full-day sessions.


CAMP DESCRIPTION:
The Mullett Ice Center is excited to offer a full summer of camp! Join us for full or half days, purchase by the week or individual days. Campers will have multiple ice times a day as well as field games and playground games outside. No prior skating experience needed! Lunch is available for purchase as well! Payment options are available. No camp the week of June 20th or July 4th.
CAMP DESCRIPTION:
Inspire your kid's creativity and confidence with our all- ew Camp Invention® program, Explore! Children in grades K-6 will team up with friends for fun, hands- on STEM adventures. From adopting a robotic fish to exploring space to building robotic artists and marble arcades, each activity is designed to give your explorer an unforgettable summer experience. Visit invent.org/local to secure your spot!
CAMP DESCRIPTION:
We are excited to offer this unique summer day camp experience for kids age 5-12yrs in which activities are focused around growing brave and spreading kindness! From the games we play, to the crafts we create, the outdoor exploration we engage in, and the daily Karate classes…. we're building friendships and laying the foundation for future leadership. In addition, our weekly service projects and meetings with KIND & BRAVE community leaders will leave a lasting impression and empower our campers to find ways to make a positive impact, wherever they may go. Enrollment limited to just 22 campers per week.
Hand Building and Sculpting with Cla
Ages 5 and up
July 25- August 5, Mon. – Fri. 2:30p.m. – 4p.m.
$200 per student, all supplies included

Children will be encouraged to use their imagination while creating beautiful works of art with clay. These creations will be dinnerware safe and or great accent sculptures for walls, gardens and flowerbeds. 

Glass Fusing
Ages 8 and up
Aug. 15 – 19, Mon.-Fri.10:30a.m. – 12:00p.m.
$130.00 all supplies included

Learn to collage, and layer glass in this intensely exciting glass fusing camp. Choose from a large array of colors and shapes, while experimenting with combinations of transparent and opaque glass. You will embellish with wire wrapping, beads and multi-colored cords. Make your own pendants, mobile and a window charm.

Adventure Art
7yrs. and up
August 1 – 5, 10:30am – 12pm or 2:30pm – 4pm
$130.00 all supplies included

Start your art adventure by painting a scene from the Northern Woods, including evergreen trees, rock formations, a river, waterfall and other majestic scenic features to make your painting make you feel as if you are there.  Then, construct from natural wood branches, the easel to display your beautiful painting.

Drawing Nature
Ages 6yrs – 12yrs
$130.00 all supplies included
July 18 – 22
Mon. – Friday., 3:00p.m. – 4:30p.m.

Explore shapes, shading, textures, and highlights while sketching natural scenes found outdoors in Hartland.  Plan to be outside whenever the weather allows.

Build a Magical Fairy House
(7yrs. and up, unless accompanied by and adult)
$30.00, Monday, August 22, 2:30pm – 4:00pm

Sticks, bark, dry grasses, pebbles, shells, feathers, pine cones and nuts are just some of the natural materials that will be used to make a whimsical habitat to place where you know the fairies are fluttering.

Tree Wire Sculpture
7 yrs.and up
$30.00, Monday, July 18, 2:30pm – 4:00pm

Use copper wire to fashion a wire sculpture of a tree, then add multi-colored glass beads to represent colorful leaves or blossoms on the branches.

Terrific Tie Dye
7 yrs and up
$30.00, Monday August 15, 1pm – 2:30pm

Use brightly colored dyes to create an eye popping vibrant dye design on up to 2 T-shirts that you will keep for your very own.  For continued dying fun, bring an additional article of clothing that you would like to dye.
Be sure to register early for your programs to take advantage of early registration discounts and to secure a spot! All Summer Program prices will be discounted by $5 from booklet price prior to May 1st. Late registrations, after May 31st, will be an additional $5 from booklet price and may be too late to receive a t-shirt.
CAMP DESCRIPTION:
All our summer camps and programs at Lake Country Lutheran High School
are run through the We Play For Him Recreation Association (WPFH). Our WPFH youth programs are 100% aligned with our Brand, Mission, Vision and Core Values of the three High Schools in the Lutheran High School Association. We offer a supportive Christian community that helps your athlete discover their purpose and potential. Our goal is to not only teach the skills of sports, but to teach life skills that our children will use and carry with them long after they leave our program. It is through this lens that we aim to serve our youth, families and communities with the love of Jesus Christ showcased through athletics.
CAMPS INCLUDE
– Experiences in Art
– Band Camp "Staycation"
-Theatre Camp presenting Music Man Jr.
– Hooks & Needles Craft Camp
– Impact Programs
– Co-ed Soccer
– Boys Football
– Volleyball
– Basketball Camp

CAMP DESCRIPTION:
Luther Preparatory School offers 14 overnight and day camps for students entering Kindergarten through 9th grade. Overnight camps include boys basketball, girls basketball, boys wrestling, girls volleyball, and the Phoenix Adventure camp, which provides a close look at everything LPS offers. Day camps include tennis, baseball, volleyball, and football. Camps run from June 8 – July 23rd. Day camps are typically for 5th grade and younger while overnight camps are for 6th grade and older. Click our camp link to see dates, age ranges, cost, and capacity limits for each camp. Hope you can join us!


CAMP DESCRIPTION:

Dancers will explore some of ballet's greatest hits with us this summer. Our amazing teachers can't wait to dance, discover and create with you, your own version of these masterpieces. Instructors will facilitate an environment that is fun and safe to explore movement and create a hands on design craft. Dancers will also receive a featured guest visit from the theme's princess. We are excited to begin a journey of sharing with your young dancer this summer.
CAMP DESCRIPTION:
Our sailing classes offer children and adults an opportunity to learn to sail. Classes are fun and age appropriate. We offer quite a few options; the popular parent-and-me class, an opti class for youth age range 5-13, teen 420 (high school students), X fleet 11-16 and adult classes for anyone over 18. New this year is the Competitive/Traveling Opti class for students that own their own boat and want to travel to regattas as a team and be competitive. Sailing is a great way to build confidence, independence and good sportsmanship . We hope to foster a life long love of the sport!


CAMP DESCRIPTION:
St. Paul's Summer Day Camp is an all-day program, Monday—Friday from 7:00am–5:30pm, for children entering grades 1–7 this fall. The daily schedule includes Jesus/Bible time, daily projects, weekly themed activities, and plenty of outside time. Children will also explore downtown Oconomowoc on chaperoned walking field trips. We offer flexible scheduling so can you choose which days you want to attend.
CAMP DESCRIPTION:
At Summer Blast, you'll find a variety of creative, educational, and athletic camps for all school-age kids! Come all day or just a few hours, for a week or for the month! Academic classes are free if you are eligible for Milwaukee or Wisconsin Choice. Extended care is available from 7am until 5pm for those who need it. Join our amazing instructors for some summer fun this year!

CAMP DESCRIPTION:
Lake Country Camp Vertical is a high-energy, fast paced, fun environment for kids seven-years-old through 6th grade in the fall and is located at Elmbrook Church Lake Country campus.
​
Each day hundreds of children will be out in the sun having a blast. We are a faith based all-day program, held weekdays from 9 am to 3:30 pm (with check-in beginning at 8am and optional afternoon extended care). Kids have the opportunity to choose a different activity each week of the summer, while daily participating in all-camp games as w