Keep CALM and Find a Rummage Sale
Some of my kids' most-played-with toys are items I have picked up at garage sales! To me, finding a good deal is like winning the mommy jackpot.  I thrive on a good morning of rummage shopping and coffee.  Plus, most rummage sale finds are new or gently used items.
Spring is upon us, which means it is Rummage time.  Whether you are planning to participate in one or if you are making your "rummage wish list" like me, it's sometimes hard to know when and where to go. That's why Lake Country Family Fun has created a Rummage Sale Guide.  We wanted a central, non-cluttered location for local Rummage Sales especially the bigger church and/or neighborhood rummages.
How to list your Rummage Sale in this Guide
We welcome rummage sale additions to this guide, in fact, we encourage it!  Please fill out the form at the bottom of this guide with your rummage information. Our focus will be larger rummage sales, not one-house ones. Rummage sale details in italics below mean we are awaiting further information on specifics.
As you read this guide, please be aware that Rummage Sales may change.  Please verify sale before attending.
Februrary 2020 Rummage Sales
Saturday, February 8, 10:00 am to 4:00 pm
Sunday, February 9 Noon to 4:00 pm
326 Riverview Drive, Unit 3, Delafield, WI
Assist an elderly, infirmed, visually impaired neighbor transition from his condo to long term care. He's in need of financial support – everything must go, so come shop!
Please tell a friend and drop in for some bargains on:
GE Double Refrigerator, Pediastep (like new), Queen electric bed, office desk/padded swivel chair/credenza, cabinets, books, three large bookshelves, computer, small tv, microwave, computer, mini convection oven, clock, shower chair, silverware, dishes, men's clothing. Bumper pool table,
2015 Hyundai Santa Fe Sport, AWD, 9700 miles, Mint condition, $25,000.
ADD your Rummage or Garage Sale!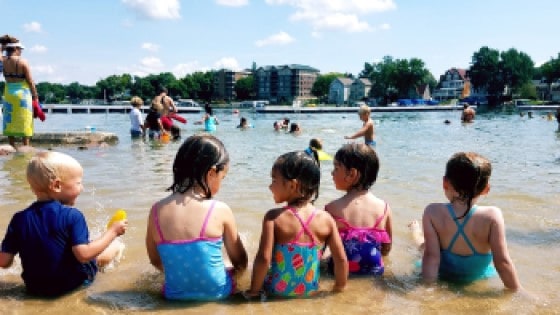 It's our summer bucket list in conjunction with the Free Summer Fun guide. We have 77 things to do with your family this summer in the Lake Country area and beyond so you never hear the words "I'm bored!" 🤩 This guide is made possible through our partnership with Postively Pewaukee presenting Taste of Lake Country July 26 - 27 and Waterfront Wednesdays, which start on June 5 and run every Wednesday through August 28, 2019.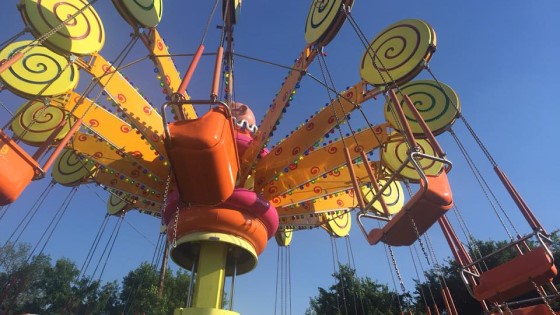 Find all the FREE fun things to do this summer with your family! Sponsored by Bridges Library Sytem - sign up for your local summer reading program in early June!