Keep CALM and Find a Rummage Sale
Some of my kids' most-played-with toys are items I have picked up at garage sales! To me, finding a good deal is like winning the mommy jackpot.  I thrive on a good morning of rummage shopping and coffee.  Plus, most rummage sale finds are new or gently used items.
Spring is upon us, which means it is Rummage time.  Whether you are planning to participate in one or if you are making your "rummage wish list" like me, it's sometimes hard to know when and where to go. That's why Lake Country Family Fun has created a Rummage Sale Guide.  We wanted a central, non-cluttered location for local Rummage Sales especially the bigger church and/or neighborhood rummages.
How to list your Rummage Sale in this Guide
We welcome rummage sale additions to this guide, in fact, we encourage it!  Please fill out the form at the bottom of this guide with your rummage information. Our focus will be larger rummage sales, not one-house ones. Rummage sale details in italics below mean we are awaiting further information on specifics.
As you read this guide, please be aware that Rummage Sales may change.  Please verify sale before attending.
2021 Rummages
October Rummage Sales
Huge Rummage Sale in October

Furniture, Housewares, Women's, Men's and Children's clothes, Toys, Holiday items, Linens, Electronics, Books, Candles, Baskets, Decor, Kitchen items, Antiques, Collectables, Pictures, etc
Rummage Sale covers two floors
First Congregational UCC to support different Missions, etc
8:15 S. Concord Ave in Oconomowoc 
Masks are required, some will be available
October 23, 2021
8:00 am to 2:00 pm 
November Rummage Sales
Divine Consign Hartland

Wednesday, November 10 9a-8p
Thursday, November 11 9a -10p
Friday, November 12 9a-8p (½ off all items)
Saturday, November 13 8a-2p (½ off all items)
Oakwood Church

3041 Oakwood Rd, Hartland (corner of Hwy 83 & CR KE)

WISCONSIN'S LARGEST SHOPPING EVENT FOR WOMEN & TEENS

Don't miss this one-of-a-kind event featuring 30,000+ fashionable, unique, vintage, pre-loved, brand name fall/winter items up to 90% OFF retail. Check out this super organized, semi-annual pop-up boutique style THRIFTING event with something for women of all ages, sizes, styles and budgets! A variety of items from petite to plus size, including teen favorites and maternity items. All the brands and styles you love for less! A HUGE selection of fall favorites, cozy sweaters, jackets, fashionable tops, beautiful dresses, fabulous boots & shoes, designer denim, unique boutique pieces, workout apparel, business attire, designer handbags, teenage favorites, great layering pieces, maternity, scarves, hats, jewelry and so much
more! Divine Consign gives secondhand clothes a chance for a second story. It doesn't have to be new to be awesome!
ADD your Rummage or Garage Sale!
Looking for a place to donate your lightly used clothing or items? Try our guide with 14 ideas.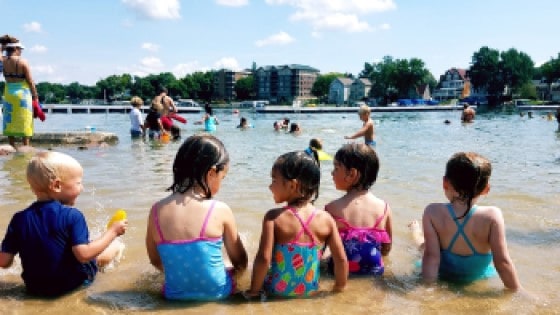 Our Ultimate Summer Bucket List of 77 things to do in and around Lake Country in conjunction with our Free Summer Fun Guide. Sponsored by Positively Pewaukee.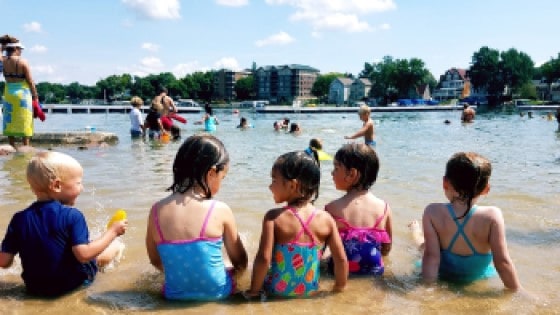 Our Ultimate Summer Bucket List of 77 things to do in and around Lake Country in conjunction with our Free Summer Fun Guide. Sponsored by Positively Pewaukee.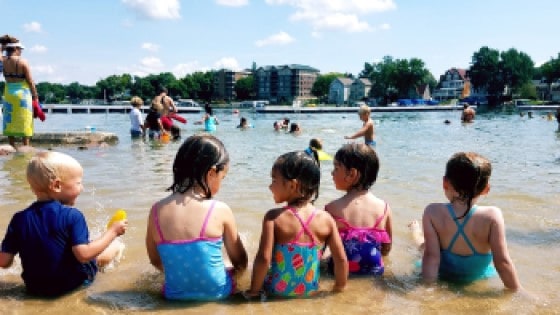 It's our summer bucket list in conjunction with the Free Summer Fun guide. We have 77 things to do with your family this summer in the Lake Country area and beyond so you never hear the words "I'm bored!" 🤩 This guide is made possible through our partnership with Postively Pewaukee presenting Taste of Lake Country July 26 - 27 and Waterfront Wednesdays, which start on June 5 and run every Wednesday through August 28, 2019.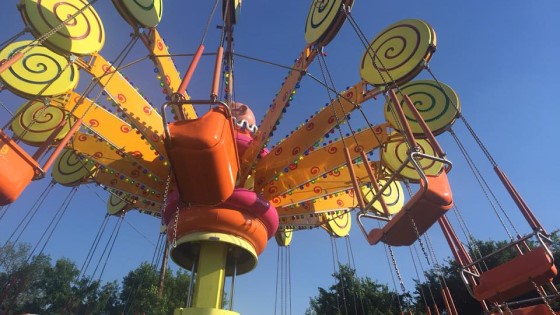 Find all the FREE fun things to do this summer with your family! Sponsored by Bridges Library Sytem - sign up for your local summer reading program in early June!