Keep CALM and Find a Rummage Sale
Some of my kids' most-played-with toys are items I have picked up at garage sales! To me, finding a good deal is like winning the mommy jackpot.  I thrive on a good morning of rummage shopping and coffee.  Plus, most rummage sale finds are new or gently used items.
Spring is upon us, which means it is Rummage time.  Whether you are planning to participate in one or if you are making your "rummage wish list" like me, it's sometimes hard to know when and where to go. That's why Lake Country Family Fun has created a Rummage Sale Guide.  We wanted a central, non-cluttered location for local Rummage Sales especially the bigger church and/or neighborhood rummages.
---
Please thank your Rummage Sponsor:
---
How to list your Rummage Sale in this Guide
We welcome rummage sale additions to this guide, in fact, we encourage it!  Please fill out the form at the bottom of this guide with your rummage information. Our focus will be larger rummage sales, not one-house ones. Rummage sale details in italics below mean we are awaiting further information on specifics.
As you read this guide, please be aware that Rummage Sales may change.  Please verify sale before attending.
2022 Rummages
September Rummage Sales
Divine Redeemer Hartland 3rd Annual Outdoor Community Rummage Sale – SHOR OR VEND on September 17, 2022 from 8am – 1pm

Want to vend for $25? Sign up ASAP! The best part about our community rummage (besides that you keep all the proceeds) is that after the event we offer a free service to take your items away you don't want to pack up home!!! Plus our vendors get a free meal from the Brat/Bake sale. The entry fee is tax deductible. Register here: https://drlc.ccbchurch.com/goto/forms/107/responses/new

 

Come to shop! 

Shop 8am-1pm and enjoy free coffee, Christian music playing and a bake and brat sale going on all day. The best part is that all proceeds from the vendors and brat/bake sale go to send our youth to a service mission trip next summer!
Greendale Fall Children's Resale Resale

The GEA Children's Resale is bigger and better than ever at Greendale High School! Just in time for you to grab all your fall, winter, and holiday necessities for the kiddos in your lives.
Greendale High School, 6801 Southway, Greendale, WI 53129
Clothing for infants to teens, and maternity, too!
Toys from big (bikes, backyard climbers, sleds, exersaucers) to small (dolls, cars, infant toys)!
Nursery, bedroom, and storage furniture, too! Items from over 200 sellers!
Saturday, September 17: 7:30am-2pm
Sunday, September 18: (1/2 price day!) 10am-2pm
No children under ten allowed before 10:00am, unless via babywearing. No strollers allowed ever.
NO ENTRY FEE!
Volunteers always needed! Individuals who volunteer get great perks, like special shopping times.
Visit greendaleentertainment.com for more info.
St. Paul's Fall FREE Clothing Share

Are you wondering where to make donations?  Then this is it!  The Fall FREE CLOTHING SHARE sponsored by St. Paul Catholic Parish, located at Hwy 83 & D, (S38W31602 Hwy D, Waukesha, 53189) located about 5.6 miles South of I-94 on Hwy 83 just before the intersection of County D, near Genesee Depot, (Waukesha county), will be held on Thursday & Friday, September 15 & 16 from 8:00am to 4:00pm and on SATURDAY, Sept. 17 from 8:00am to Noon.
Donations may be dropped off on Wed., September 14 from 1:00pm-8:00pm OR anytime during the hours on Thurs. & Friday. Tax receipts are available upon request.
Items include but by no means limited to: clothing for women, men & children, baby items, coats, shoes, toys, books, small household items, holiday decorations, purses, (NO large furniture or non-working electronics, such as t.v.'s, computers,etc). 
There is no cost; everything is FREE! 
Items do not need to be brought in to take what is needed.
Everyone is encouraged to bring your own bags to use. This is a great community service where donations are greatly appreciated to share with others!
Hartland-Lakeside Education Foundation Community Rummage Sale

Saturday, September 17
9:00 am to 2:00 pm 
North Shore Middle School Parking Lot
If you want to sell: Reserve a spot to set up your own rummage sale. The cost is
$30 for 2 parking spaces. The registration fee benefits the
Hartland Lakeside Education Foundation and whatever you
make from your rummage sale is yours to keep. Sign up HERE.
If you want to shop: Admission is Free! Come shop multiple rummage sales in one
convenient location.
Rain date planned for September 24, 2022
ADD your Rummage or Garage Sale!
Looking for a place to donate your lightly used clothing or items? Try our guide with 14 ideas.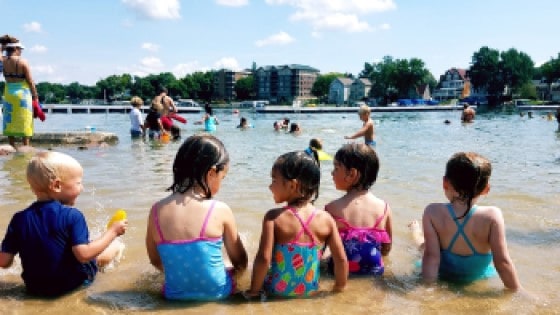 Our Ultimate Summer Bucket List of 77 things to do in and around Lake Country in conjunction with our Free Summer Fun Guide. Sponsored by Positively Pewaukee.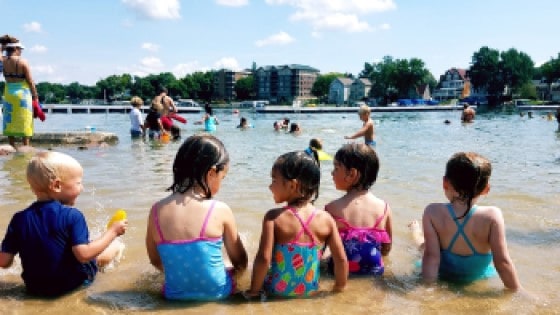 Our Ultimate Summer Bucket List of 77 things to do in and around Lake Country in conjunction with our Free Summer Fun Guide. Sponsored by Positively Pewaukee.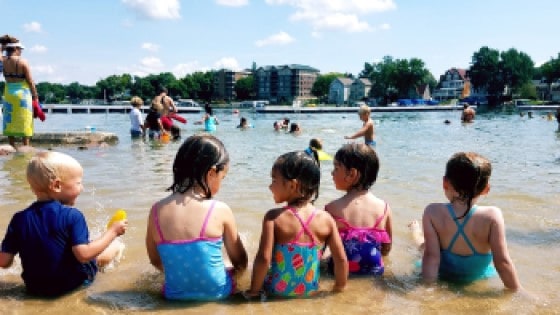 It's our summer bucket list in conjunction with the Free Summer Fun guide. We have 77 things to do with your family this summer in the Lake Country area and beyond so you never hear the words "I'm bored!" 🤩 This guide is made possible through our partnership with Postively Pewaukee presenting Taste of Lake Country July 26 - 27 and Waterfront Wednesdays, which start on June 5 and run every Wednesday through August 28, 2019.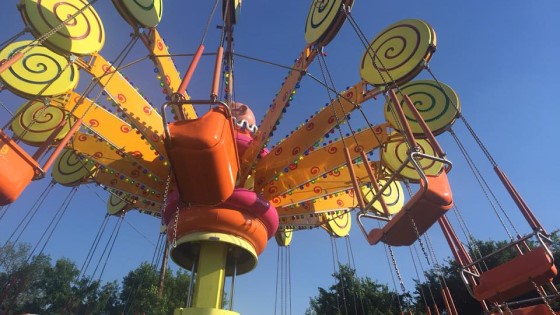 Find all the FREE fun things to do this summer with your family! Sponsored by Bridges Library Sytem - sign up for your local summer reading program in early June!