Keep CALM and Find a Rummage Sale
Some of my kids' most-played-with toys are items I have picked up at garage sales! To me, finding a good deal is like winning the mommy jackpot.  I thrive on a good morning of rummage shopping and coffee.  Plus, most rummage sale finds are new or gently used items.
Spring is upon us, which means it is Rummage time.  Whether you are planning to participate in one or if you are making your "rummage wish list" like me, it's sometimes hard to know when and where to go. That's why Lake Country Family Fun has created a Rummage Sale Guide.  We wanted a central, non-cluttered location for local Rummage Sales especially the bigger church and/or neighborhood rummages.
---
Please thank your Rummage Sponsor:
---
How to list your Rummage Sale in this Guide
We welcome rummage sale additions to this guide, in fact, we encourage it!  Please fill out the form at the bottom of this guide with your rummage information. Our focus will be larger rummage sales, not one-house ones. Rummage sale details in italics below mean we are awaiting further information on specifics.
As you read this guide, please be aware that Rummage Sales may change.  Please verify sale before attending.
2022 Rummages
May Rummage Sales
East Troy Community Wide Rummage Sale

Memorial Day weekend, May 27-29
9:00 am to 4:00 pm
June Rummage Sales
Pabst Farms aka East Lake Village Subdivision in Oconomowoc/Summit Rummage Sale

Fan favorite rummage sale
Thursday, June 2 – Saturday, June 4
8:00 am to 4:00pm
Across from the Pabst Farms YMCA
Family Rummage Sale of Diecast cars & Harley collectibles

Diecast cars, Harley Davidson + John Deere collectables
Beer Steins
small tools + tool chests
Hitch cargo boxes
Lawn care
Outdoor chairs
Dolls – collectables
Thursday, June 2 from 9:00 am to 4:00 pm
Friday, June 3 from 9:00 am to 4:00 pm 
Saturday, June 4 from 9:00 am to 1:00 pm 
N61W29425 Rybeck Rd, Hartland, WI 
St. James Thrift & Bake Sale

Furniture, Lamps, Pictures, Bedding, Linens, Electronics, Housewares, Clothing, Children's Clothes and Toys, Antiques, Sporting Goods, Tools, Garden Pots and Lawn Ornaments, Crafts, Books, CDs & DVDs, Holiday Decorations and much more!

Great Selection of Homemade Bakery. Food and Beverages available on site for sale Thurs. & Fri.

This sale is known to be the "DO NOT MISS" Thrift Sale in Southeastern WI
It is highly acclaimed for its overwhelming selection of great useable items, cleaned and conveniently displayed in individual departments for easy shopping.

It is also known for excellent prices and a very helpful, friendly staff.

Thursday June 9 8am – 7pm ($1 admission – 8am – 12:00pm)
Friday June 10 8am – 5pm ($5.00 bag sale adult clothing only)
Saturday June 11 8am – 1pm ($5.00 bag sale and ½ price sale – select items excluded.)
Hidden Lakes Vernon Subdivision Sale in Mukwonago

12+ homes participating with many items to choose from! Grab a map at the entrance and head on in to shop around! We are located off of National Ave (Hwy ES) behind Vernon Lutheran Church.
W279S8745 Lookout Circle, Mukwonago
June 9 – June 12
8:00 am to 4:00 pm daily 
July Rummage Sales
Lake Country Village Subdivision Rummage Sales (next to Pabst Farms Subdivision in Oconomowoc/Summit)

July 13 to July 16
Lots of homes participating!
ADD your Rummage or Garage Sale!
Looking for a place to donate your lightly used clothing or items? Try our guide with 14 ideas.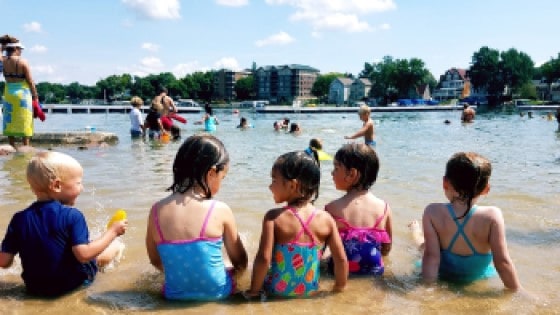 Our Ultimate Summer Bucket List of 77 things to do in and around Lake Country in conjunction with our Free Summer Fun Guide. Sponsored by Positively Pewaukee.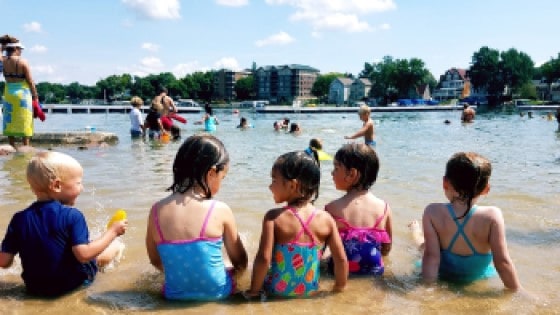 Our Ultimate Summer Bucket List of 77 things to do in and around Lake Country in conjunction with our Free Summer Fun Guide. Sponsored by Positively Pewaukee.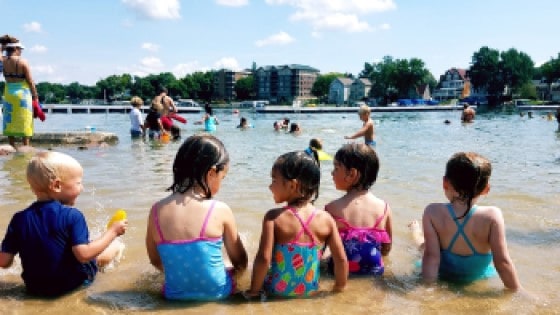 It's our summer bucket list in conjunction with the Free Summer Fun guide. We have 77 things to do with your family this summer in the Lake Country area and beyond so you never hear the words "I'm bored!" 🤩 This guide is made possible through our partnership with Postively Pewaukee presenting Taste of Lake Country July 26 - 27 and Waterfront Wednesdays, which start on June 5 and run every Wednesday through August 28, 2019.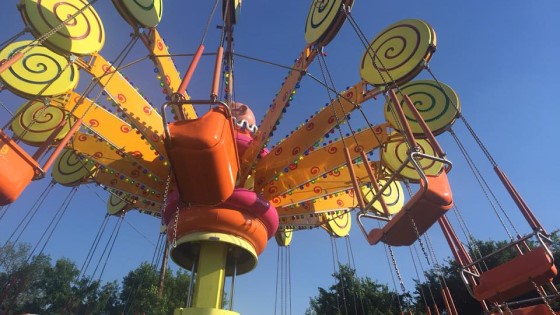 Find all the FREE fun things to do this summer with your family! Sponsored by Bridges Library Sytem - sign up for your local summer reading program in early June!