Keep CALM and Find a Rummage Sale
Some of my kids' most-played-with toys are items I have picked up at garage sales! To me, finding a good deal is like winning the mommy jackpot.  I thrive on a good morning of rummage shopping and coffee.  Plus, most rummage sale finds are new or gently used items.
Spring is upon us, which means it is Rummage time.  Whether you are planning to participate in one or if you are making your "rummage wish list" like me, it's sometimes hard to know when and where to go. That's why Lake Country Family Fun has created a Rummage Sale Guide.  We wanted a central, non-cluttered location for local Rummage Sales especially the bigger church and/or neighborhood rummages.
How to list your Rummage Sale in this Guide
We welcome rummage sale additions to this guide, in fact, we encourage it!  Please fill out the form at the bottom of this guide with your rummage information. Our focus will be larger rummage sales, not one-house ones. Rummage sale details in italics below mean we are awaiting further information on specifics.
As you read this guide, please be aware that Rummage Sales may change.  Please verify sale before attending.
September 2019 Rummage Sales
Date: Thursday, September 12 – Saturday, September 14
Time: 8:00 am to 4:00 pm
Location: N54 W35810 Hill Road, Oconomowoc, WI
Details: Multi-family – Men & Women's garage sale extravaganza- 2 houses, 4 families
Men: multiple chain saws, stamping tools, small & large trailers, wood splitter, many tools, handy-man's tractor- needs some work, whole house wood burner.
Women: clothing jeans, dresses, sweaters, dress pants, skirts & tops – new & good condition-sizes S-L, 12-18, rollers, jewelry, handbags.
All: Kitchen appliances & Utensils, pots, serving trays, good china sets, vacuum storage containers, new crystal bowls, 2 kitchen tables, canning jars, 4 bar stools, curved sitting chair, DVD movies, books.
EXTRA SALES ON SATURDAY

Date: Saturday, September 21
Time: 8:00 am to 2:00 pm
Location: North Lake School N75 W31283 Hwy VV, North Lake, WI
Details: North Lake Rummage Sale – Join in for the second annual North Lake School Rummage Sale, held in conjunction with Harvest Fest. Items include children's and adult clothes, books, toys, and home goods. All proceeds benefit North Lake School.
Date: Saturday, September 21
Time: 8:00 am to 5:00 pm
Location: Merton Village Wide Rummage Sale
Details: Village Wide Rummage Sale
Date: September 26 – 28
Time:
September 26th – 2:00-6:00 p.m
September 27th – 9:00 a.m. – 4:00 p.m
September 28th – 9:00 a.m. – Noon
Location: Clark House Museum Pewaukee Rummage Sale
Details: The annual Rummage Sale will be held in the STEELE EXHIBIT BLDG on the grounds of the Clark House Museum.

ADD your Rummage or Garage Sale!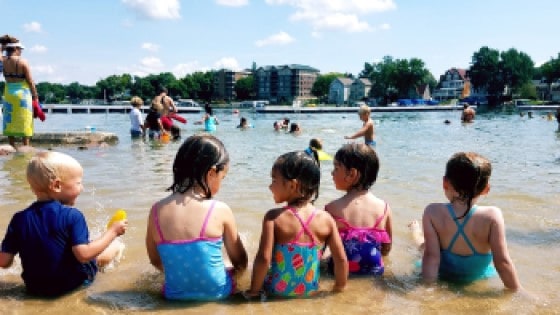 It's our summer bucket list in conjunction with the Free Summer Fun guide. We have 77 things to do with your family this summer in the Lake Country area and beyond so you never hear the words "I'm bored!" 🤩 This guide is made possible through our partnership with Postively Pewaukee presenting Taste of Lake Country July 26 - 27 and Waterfront Wednesdays, which start on June 5 and run every Wednesday through August 28, 2019.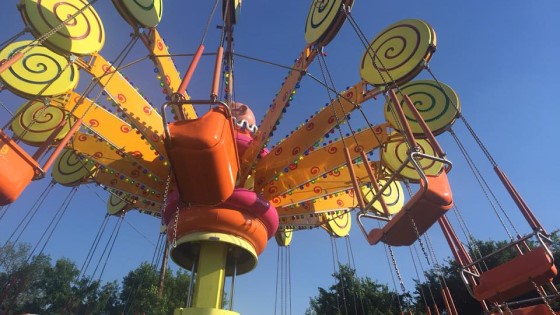 Find all the FREE fun things to do this summer with your family! Sponsored by Bridges Library Sytem - sign up for your local summer reading program in early June!