Keep CALM and Find a Rummage Sale
Some of my kids' most-played-with toys are items I have picked up at garage sales! To me, finding a good deal is like winning the mommy jackpot.  I thrive on a good morning of rummage shopping and coffee.  Plus, most rummage sale finds are new or gently used items.
Spring is upon us, which means it is Rummage time.  Whether you are planning to participate in one or if you are making your "rummage wish list" like me, it's sometimes hard to know when and where to go. That's why Lake Country Family Fun has created a Rummage Sale Guide.  We wanted a central, non-cluttered location for local Rummage Sales especially the bigger church and/or neighborhood rummages.
How to list your Rummage Sale in this Guide
We welcome rummage sale additions to this guide, in fact, we encourage it!  Please fill out the form at the bottom of this guide with your rummage information. Our focus will be larger rummage sales, not one-house ones. Rummage sale details in italics below mean we are awaiting further information on specifics.
As you read this guide, please be aware that Rummage Sales may change.  Please verify sale before attending.
2021 Rummages
May
Valley Road Neighborhood Multi Family Garage Sale

Over 16 families are participating!
Subdivision located West of Hwy C and Oakwood Dr. in Delafield (Between I-94 and Hwy 16)
Thursday, May 6 9-4
Friday, May 7 9-4
Saturday, May 8 9-4
(Individual homes may have different hours)
A few items for sale include:
Antiques
Toys/Puzzles/Books/Legos/Nerf Guns
Home Decor
Arts and Crafts
Clothing for all!
Kitchen table/4chairs
Furniture
Tools
MORE!
MEGA Sussex Rummage Designer Brands Womens, Teens & Mens Big & Tall Clothes

THIS WEEK is the 7th ANNUAL MEGA RUMMAGE May 6-8. 4+ families put together this AWESOME MEGA RUMMAGE in Sussex with something for everyone! They receive compliments every year on a fabulous selection of nice items & great prices. Part of the Sussex Community Wide Rummage THIS WEEK – lots of great rummages in town.
Follow PINK signs from Waukesha Ave, Good Hope or Maple in Sussex. Sale will be open:

THURSDAY May 6th 9am-5pm(ish)
FRIDAY May 7th 9am-4pm(ish)
SATURDAY May 8th 9am-??
NO EARLY SALES PLEASE!!! 

WOMENS/TEENS (TONS OF DESIGNER WOMENS CLOTHES)

7 FULL racks of NAME BRAND women's summer clothes (bathing suits, shirts, tanks, dresses, shorts, capris, pants, active, etc)
JCrew, Banana Republic, Anthropologie, Nordstrom, and MORE
Teen bathing suits, sport bras, camis and great clothes from Aerie, Under Armour, Forever 21, H&M, Pac Sun and more.
ALL CLOTHES PRICED TO SELL!
Shoes, accessories, jewelry

GIRLS STUFF

Girls clothes size 7-10. Tea, Mini Boden, Old Navy, GapKids, Boutique, etc
Lots of girlie stuff

KIDS STUFF

Disney DVDs, Playstation games, books
Board games, puzzles, sleds, snow board, nerf guns

BOYS/MENS STUFF (BIG & TALL)

Great TEEN/COLLEGE Adult 2/3X
Nike, Under Armour, Adidas
BIG Sizes 2X and 3X Polos, dress shirts, shorts, swim trunks
BIG SHOES Size 13-15 sneakers, dress shoes, sandals, etc…

HOME/Misc

Crate & Barrel couch
Side Chairs
Rugs, Bedding, pillows
GREAT HOME DÉCOR including Pottery Barn Frames, artwork, shelves, rugs, window treatments and MORE
Bread Maker, Crock Pots, Waffle Iron
Seasonal Decor
Sussex Annual Rummage Sale

Multi-subdivision rummage sale: Stonewood Estates, Centennial Oaks, Hidden Oaks, Majestic Heights, Coldwater Creek, Ridgeview, Braddock Place
Friday, May 7th – Saturday, May 8th 8:00 am to 3:00 pm
*Individual homes may choose to have other hours, including Thursday, May 6th
Weston Meadows Subdivision Rummage Sale

Weston Meadows in Oconomowoc is having a subdivision wide rummage sale – tons of baby/child and household items!
Google "Happy Hollow Lane in Oconomowoc"
May 14 through May 16
9:00 am to 4:00 pm
Watertown Spring City-wide rummage Sale

Saturday May 15th 2021
8:00 am to 4:00 pm
The city map with rummage sale addresses will be published in the Watertown daily times on Wednesday, May 12th and also in the time saver on Saturday, May 15th or online at wdtimes.com
1st Annual Lander Lane Rummage Sale

May 20 and May 21
8:00 am to 4:00 pm
2808 Lander Ln, Waukesha, WI
Multi-address rummage sale

Lots of Clothing, Outerwear, Shoes, and Accessories – Girl's infant to teens, women's plus sizes, boy's and men's, and much more!
50" Plasma TV & stand
Dining Room table with pads and leaves
Area rugs – 5×7, 8×10
Home furnishings – Framed pictures, throw pillows, bed sheet sets, blankets, knickknacks, Christmas items
Dog beds, Dogloo (doghouse), and other pet items
Car top cargo carrier
Home remodeling – tile saw, light fixtures, bathroom faucet, etc.
Many unique items and so much more!!!
East Troy Community Rummage Sale

Friday, May 28, Saturday, May 29 and Sunday, May 30 from 9 a.m. to 4 p.m. 
All rummage listings will featured in the 2021 East Troy Community-wide Rummage Map and will be highlighted on easttroy.org
June 
HAWS Rummage-O-Rescue

June 5, 2021 from 10:00 am to 3:00 pm

The Friends of HAWS are holding a Rummage-O-Rescue in partnership with St. Vincent de Paul, and 100% of the proceeds will benefit the animals at HAWS!

 

HOW IT WORKS:

Bring your donated items to be included in the sale to HAWS on Friday, June 4th ONLY, from 10am-6pm.

All items should be clean.

Please label contents of boxes to help volunteers with sorting.

C'mon back on the 5th and rummage for new-to-you goodies!

Questions? Please email friends@hawspets.org
July
August
Dousman Community Rummage Sale

Saturday, August 28 from 8:00 am to 4:00 pm
More details HERE
ADD your Rummage or Garage Sale!
Looking for a place to donate your lightly used clothing or items? Try our guide with 14 ideas.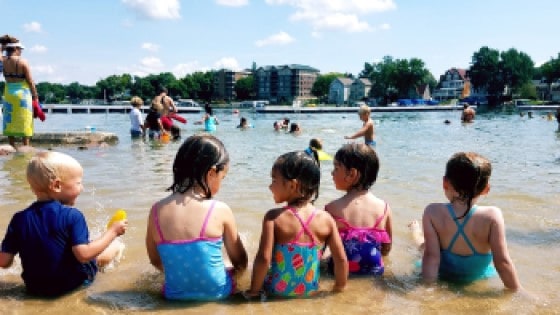 It's our summer bucket list in conjunction with the Free Summer Fun guide. We have 77 things to do with your family this summer in the Lake Country area and beyond so you never hear the words "I'm bored!" 🤩 This guide is made possible through our partnership with Postively Pewaukee presenting Taste of Lake Country July 26 - 27 and Waterfront Wednesdays, which start on June 5 and run every Wednesday through August 28, 2019.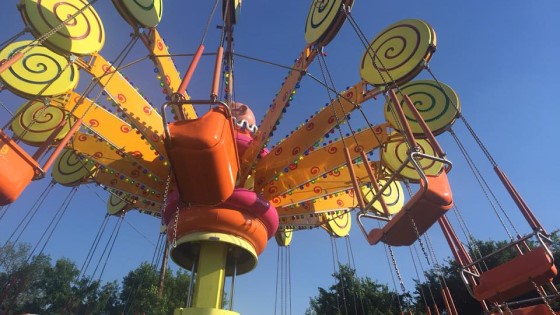 Find all the FREE fun things to do this summer with your family! Sponsored by Bridges Library Sytem - sign up for your local summer reading program in early June!