Deals & Giveaways from LCFF
We wear a lot of hats at Lake Country Family Fun, but one of our favorite parts of the job is bringing local deals and giveaways to YOU our readers! Any time we promote a giveaway you can rest assured that it is 100% always LOCAL. Thanks to our local sponsors, we bring so many giveaways and deals your way every year. We created this page to consolidate the running list of our current deals and giveaways – all in one place.
Current Giveaways + Deals
For a limited time, they are offering you the chance to buy ONE summer class or summer camp and get the SECOND 50% off!! To receive this deal simply fill out the form by March 22nd. This deal is open to all summer classes and camps Brio-wide!

Craft and Relic Market Giveaway
Craft and Relic Market is a two-day, indoor, ticketed, Midwest market held three times a year at the Milwaukee County Sports Complex in Franklin, WI. ​This curated market is the largest of its kind in the region, featuring artists, designers, and curators selling only the best in vintage, handmade, and upcycled goods.
Learn more about the event this event on April 15th and 16th by clicking on the button below. You can also enter the giveaway through the button to be entered to win: 
 Sunday admission tickets, 2 totes, and $50 market cash, valid at any booth during the event.
The giveaway runs through April 10th, 2023 and duplicate entries will be deleted. Winner will be notified via email and have 48 hours to respond.
Vote for Your Favorite Local Fish Fry
Vote for your favorite local fish fry TO WIN!  It's our 7th year of voting and if you want your favorite to win, vote before April 7th.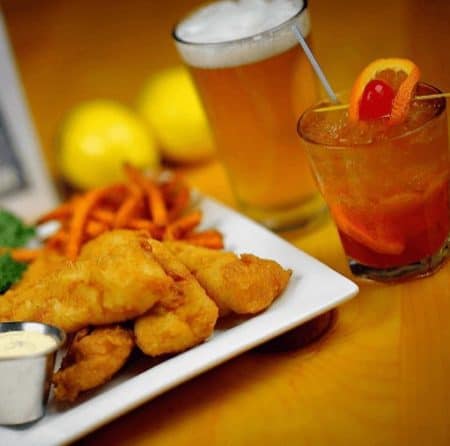 Giveaways completed in 2023:
$100 Shop Small Giveaway
Balance Within Physical Therapy
Parkins Plastic Surgery Giveaway
Brio Studios Giveaway – Summer Camp & Theatre
Huge Valentine Giveaway
Giveaways coming in 2023:
River Coffee
Bionica Dental Wellness
Find tried and true products from the Lake Country Family Fun staff and readers to simplify your life!
GIVEAWAY DISCLOSURE:

Other: Entrants must be 18 years or older at the time of entering the giveaway. Entrants must be located in the U.S. The winner will be selected at random and notified via the email that was submitted. Winner must respond within 48 hours to claim their prize, or another winner will be chosen. Only one entry person. Duplicates will be deleted.
Disclosure: Many thanks to the many local sponsors for providing the giveaways (see individual giveaway for sponsorship details). See DISCLOSURE AND PRIVACY POLICY here. The winner may be congratulated on Facebook (with the official prize notification going through email). For giveaways that are announced or promoted on Facebook, please note that these promotions are in no way sponsored, endorsed or administered by, or associated with, Facebook.
GROUPON DISCLOSURE:
LCFF, LLC is an affiliate of Groupon. By clicking on the Groupon link(s) above and making a purchase you are supporting the work of this site to continue bringing you local family fun. Read more in our disclosure. 
MAKOSHEY DISCLOSURE:
LCFF, LLC is an affiliate for Makoshey, a small business based in the Chicago area. If you purchase through the link above, Lake Country Family Fun may earn a small commission, helping to fund this site. 
AMAZON DISCLOSURE:
LCFF, LLC is an Amazon Associate and maintains an Amazon storefront. If you purchase through an Amazon affiliate link OR the Lake Country Family Fun Amazon storefront, Lake Country Family Fun may earn a small commission, helping to fund the work of this site. 
SEE DISCLOSURE AND PRIVACY POLICY HERE: https://lakecountryfamilyfun.com/disclosure/