This is a sponsored post.
I have an absolute adoration for the Waukesha County Fair. So many of our family memories have been made there.  The first year we went my son was 15 months. He was just starting to talk, but over and over at the fair he kept saying "more animals…more animals…" and hence started his obsession with animals.  Another year, the boys went on their first RIDES ever.  We took tons of pictures, and there were no tears.  Another year, we watched the demolition derby and escaped the heat in the indoor building with the cold milk from the milk tent.  Last year, we had a great time then I lost my phone there but someone turned it in! Hooray for good people! – We just LOVE the fair.  We, in Waukesha County, are so lucky to have such an amazing event in the heart of Lake Country!
In this post, we highlight details about the fair, the deals of each day, list out the key attractions and give tips for attending with children.  We hope you get out and enjoy this local gem July 17 – 21st!  When you go, tag Lake Country Family Fun in your photos with the hashtag #LOVELCFF and #WaukeshaCountyFair.
---
Please thank our sponsor:
The Waukesha County Fair
Did you know that Waukesha County Fair is not only the oldest county fair in Wisconsin—they are also the largest event in Waukesha County?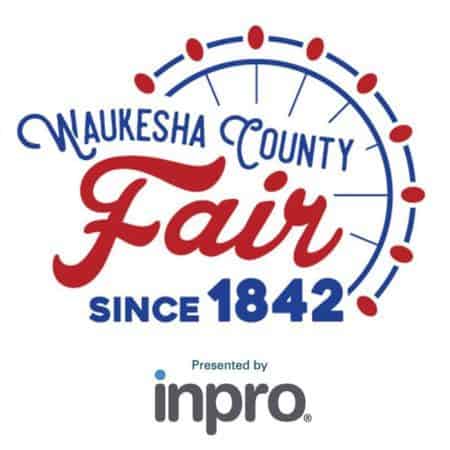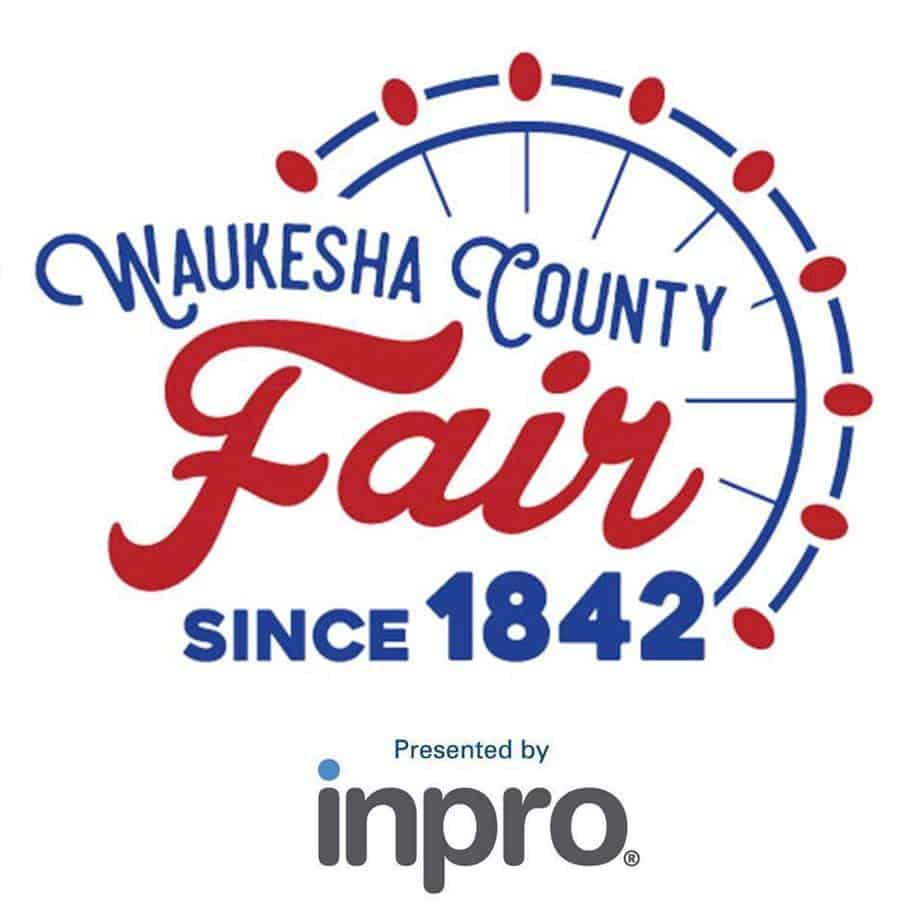 ---
Giveaway
Enter to win one of 6 "Family Fun Packs" which include 2 Adult Admission, 2 Youth Admission & parking. ($35 value each)
Also, this year we are giving away 1 VIP Ticket Package for 4 which includes 4 Adult Admission, 4 VIP Tickets to a Main State Show & Parking (a $150 value) It is good for a Main Stage Show of Choice!!!
TO ENTER:
< 2019 Giveaway  will run June 24 – July 10th, 2019>
Even if you don't win, you can still strike a great deal. Check out the advance ticket page and get discounts for advance purchase tickets and wristbands for rides.  Pricing on the advanced ticket page only good through June 30th on certain deals!
Also, if your kiddo is enrolled in a Library Summer Reading program (detailed in our Free Summer Fun Guide) some of the prize coupons include junior tickets to the fair!  Check it out!
---
About the Waukesha County Fair
The Waukesha County Fair has been around since 1842 (before Wisconsin was officially a state)! That's 176 years of great family fair fun for all!  Everyone can find something to love at the fair from newborn to ninety-nine. (The fair is stroller and wheel chair accessible). Some people come for the amazing concerts, others for the farm animals, many for the food, some for the rides – really there is something for everyone at the fair!
The Fair recently received their Travel Green Wisconsin certification from the Wisconsin Department of Tourism.  The fairgrounds are located just south of Hwy 94 in Waukesha at 1000 Northview Road.
Don't Miss These Events
Here is a list of some of the new and exciting attractions at the Fair this year!
Great Lakes Drone Light Show- Wednesday, July 17 | approx. 8:45 pm and Thursday, July 18 | approx. 10 pm (after Main Stage performance)
9th annual Classic Car Show – Sunday July 21st with registration, parade and awards
Daredevils and Wheels Stunt Show – Every day you can see these amazing high-flying daredevils. Schedule here.
Pig, Goat & Duck Races – schedule here
Demolition Derby – Saturday 1pm
2nd Annual Raised Grain Brewery Homebrew Competition – Details here. Winner will be decided Wednesday night at 6pm.
Truck and Tractor Pulls – Wednesday at 7pm and Sunday at noon
Pancake Breakfast – Saturday Morning
Daily Deals
Wednesday, July 17th (Open Noon – 10pm)

Dollar Day – $1.00 parking and $1.00 tickets
Midway Ride Special – 1 ticket

Thursday, July 18th (Open 10-Midnight) is:

Dental Associates Day

$5 adult admission before 5 pm with coupon when you donate to Waukesha/Oconomowoc St. Vincent de Paul July 1-17

Senior Day

Seniors 62+ receive $5 ALL DAY admission

Scout Day

Boy & Girl Scouts receive FREE admission when preregistered online by July 1

Midway Ride Special

1-11 pm | $25 unlimited ride wristband special

Friday, July 19th (Open 10-Midnight)

Firestone Complete Auto Care/Tires Plus Total Car Care Day

$5 adult admission before 5 pm with coupon from Firestone Complete Auto Care & Tires Plus Total Car Care. Get your coupon at any of the Brookfield, Delafield, Pewaukee, or Waukesha locations between July 1 – 16.

Midway Ride Special

1-11 pm | $25 unlimited ride wristband special

Saturday, July 20th (Open 10-Midnight)
All World Transmission & Service and Couri Insurance Day

Admission and parking included with $8 advance Kiwanis Pancake Breakfast ticket now through July 17 – WaukeshaNoonKiwanis.com.

Midway Ride Special

Noon-11 pm | $25 unlimited ride wristband special
Sunday, July 21st Open 10-9

Carrier® Heating & Cooling Day

$5 Beat the Clock adult admission before 1 pm

Midway Ride Special

Noon-8 pm | $25 unlimited ride wristband special
Tips for Attending with Kids
Check the daily schedule for the Children's Tent. There are tons of demonstrations, contests and events including the Milwaukee Bucks.
Check the daily schedule for the Family Fun Stage located in the Arena Exhibit Hall. Events include Wildlife in Need and Kohls Wild Theatre to name a few.
Good news – the grounds are stroller accessible!
Bring extra water. It gets hot walking around.
Know where the restrooms are in case your little needs to go…like now (see Fairgrounds map)!
Don't forget to stop by our family's favorite tent – the Waukesha Dairy Farmer's all you care to drink Milk tent (located by the 4H forum building) for $1.00.  They serve chocolate, strawberry and white. What would a fair in Wisconsin without milk be anyway?!
For kids who love trucks and tractors, don't miss the Demolition Derby Saturday at 1pm or the Tractor Pulls Wednesday at 7pm and Sunday at noon!
The Pig, Goat and Duck race schedules can be found here.
Take Part in a life-size coloring event. Help color the Monster Mural. The life-size coloring book page is 5 feet tall and 8 feet wide.
Whatever day(s) you go, be sure to check the Daily Schedule so you don't miss a thing (there are WAY to many things to mention).
Come hungry. There are so many food vendors to chose from (so hard to choose each year). This year many favorite are returning and a host of new vendors are joining. Check them out here.
---
Other: Entrants must be 18 years or older at the time of entering the giveaway. Entrants must be located in the U.S. The winner will be selected at random and notified via the email that was submitted. Winner must respond within 48 hours to claim their prize, or another winner will be chosen. Only one entry person. Duplicates will be deleted.
Disclosure: Many thanks to the Waukesha County Fair for providing the free tickets for this giveaway.
See disclosure and privacy policy here. The winner may be congratulated on Facebook (with the official prize notification going through email). For giveaways that are announced or promoted on Facebook, please note that these promotions are in no way sponsored, endorsed or administered by, or associated with, Facebook.