This is a sponsored post.
Lake Country Family Fun has put together a one-stop guide that consolidates all your Holiday Fun needs into one place.  First, read about our sponsor, the Country Springs County Christmas. Then use the guide to find great local Holiday fun.
Categories in this guide include:
Meet our Holiday Fun Guide Sponsor
Handy Holiday Guides
Can't Miss Local Holiday Events
Must See Performances
Holiday Articles
Make These Holiday Trips
---
Holiday Fun Guide Sponsor
A HUGE Holiday thank-you to our Holiday Fun Guide Sponsor, The Country Springs Hotel presenting the Country Christmas.
Country Christmas at Country Springs Hotel is Wisconsin's Largest outdoor drive through light display and it begins soon for the 2017 season.  My kids always have a blast going through each year and they always seem to notice more and more details each year and squeal with delight as we make our way through! It runs from November 24th-26th, then December 1st- 31st, the Sunday through Thursday hours are from 5-9 pm, and Saturday it runs from 5- 10 pm.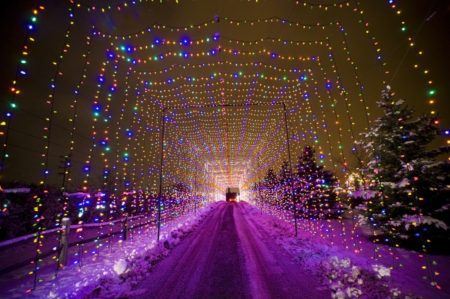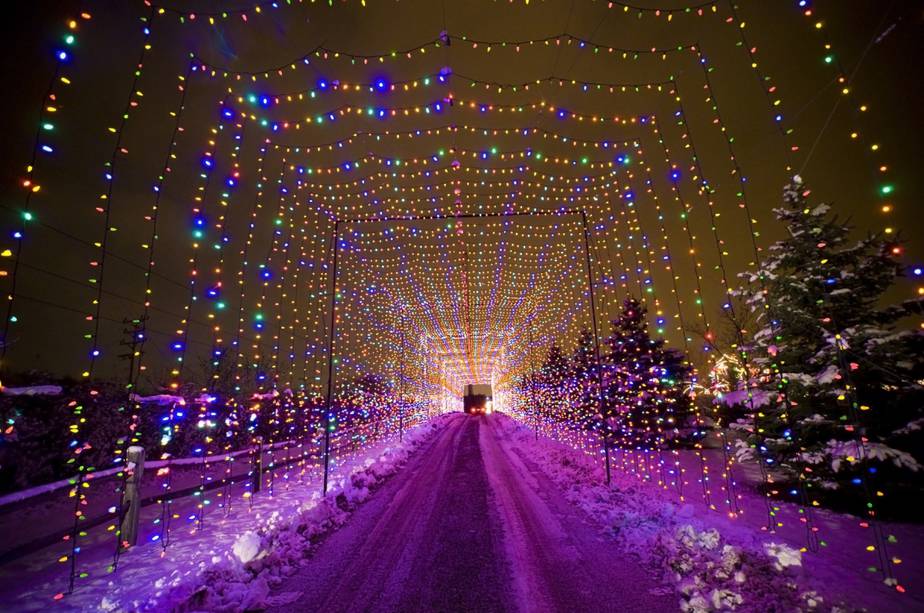 Country Christmas is celebrating its 22nd year as Wisconsin's largest and most spectacular drive-through holiday lights event! Country Christmas features over a million holiday lights festively displayed along a mile-long trail that winds through the woods. You'll experience enchanting animated figures and holiday scenes – all from the comfort of your car. And when you've finished your trip through the trail, leave your vehicle behind and visit Christmas Village and The Streets of Bethlehem. Christmas Village is home to our spectacular, working model train display as well as a concession area to purchase refreshments. The Streets of Bethlehem is where you will be amazed by the near life-size Fontanini nativity display, an exact replica of the one found at the Vatican.
---
Handy Holiday Guides
(Click on the Images Below)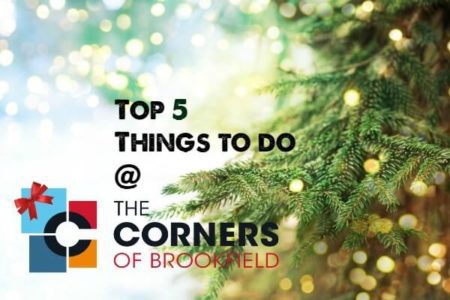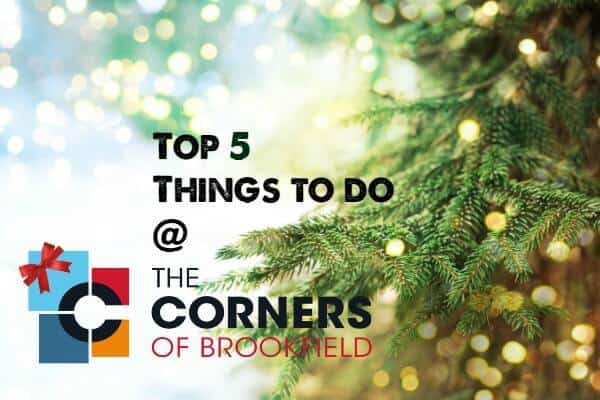 ---
Can't Miss Local Holiday Events
---
Must See Performances
Joy of Christmas
Waukesha Salvation Army: The Joy Of Christmas by the WINDY HILL BRASS
Do not miss these four wonderful Christmas Concerts on three days, a fundraising series to benefit the Waukesha Salvation Army and its charitable work, exclusively in Waukesha County.
ELM GROVE: Thursday, December 14, 2017 at 6:45 pm – Community United Methodist Church.
 14700 Watertown Plank Rd, Elm Grove, WI 53122
WAUKESHA: Friday, December 15, 2017 at 6:45 pm – St. Matthias Episcopal Church.
111 E Main St, Waukesha, WI 53186
SUSSEX: Saturday afternoon, December 16, 2017 at 1:45 pm – St. Alban's Episcopal Church.
W239 N6440 Maple Ave, Sussex, WI 53089
DELAFIELD: Saturday evening, December 16, 2017 at 6:45 pm – St. John's Northwestern Military Academy.
1101 N Genesee St, Delafield, WI 53018
Ticket Prices
Adult: $9
Senior: $7
Child: $6
Veteran: $5
*There is a $1.25 fee to purchase tickets through the above links.
All Christmas related fun from the Waukesha Salvation Army found here.
Nutcracker
MainStage Academy of Dance Presents: The Nutcracker
Don't Miss This Beloved Holiday Favorite!
DREAMS come alive in the MainStage Academy of Dance Youth Ballet's enchanting production of ETA Hoffman's The Nutcracker! Be delighted by the dazzling handmade embellished costumes, charming sets, falling snow and accomplished dancers as MSAD's signature production unfolds before your eyes in this most beloved holiday favorite. We are in our seventh year and invite you to make it a family tradition!
This is the what true fairytales are made of!
The Nutcracker Ballet is performed entirely by the students of Mainstage Academy of Dance along with a few of their parents. The young cast of boys and girls, ages 8-18, will perform choreography by MainStage Artistic Director, Eddy Bray.
Showtimes:
Friday, December 8 – 7:00 pm
Saturday, December 9 – 1:00 pm
Saturday, December 9 – 7:00 pm
Sunday, December 10 – 2:00 pm
All performances will be shown at the Oconomowoc Arts Center.
Ticket prices are $16-18.
Purchase your tickets HERE!
Help us feed families in need by bringing a donation of non-perishable food items. Thank you!
A Christmas Carol
The 6th ANNUAL Production of the delightful musical rendition of the Charles Dickens classic, A CHRISTMAS CAROL OPENS THURSDAY! 
NOVEMBER 30 – DECEMBER 10, 2017
Music by ERNEST BRUSUBARDIS | Lyrics and Adaptation by MICHAEL KOSCINSKI
This year's production promises audiences 'a little something different' to welcome the holiday season. Starring past years Christmas Carol Director Bob Hurd as Ebenezer Scrooge!
Appropriate audience: All ages
Purchase your tickets here. 
Steps of Grace – His Gift
 His Gift is a telling of the story of Christmas through dance. It portrays why God so lovingly sent his precious Son to become the Savior of the world.
This program is ideal for all ages; school groups and youth ministries are welcome, especially at the 10am performance. The Mission Café will be open before the 7pm performance.  After the 10am performance, there will be a "talk back" session to provide an opportunity for the audience to ask questions of the dancers and the creative director. A study guide will be provided upon request to continue discussion and learning after the performance.
Friday, December 08, 2017

,

Location: Brookfield Campus, 777 S. Barker Road, Brookfield, WI US 53045
Performances at 10am (groups welcome) and 7pm (artist circle and general admission)
Tickets here $5 – $12
---
Holiday Articles
---
Make These Holiday Trips
Looking for some holiday fun to get you and your family in the holiday spirit? Enjoy this list and get in touch with your jolly side 🙂
Note: Information posted below taken from websites with permission.
 PEWAUKEE, WI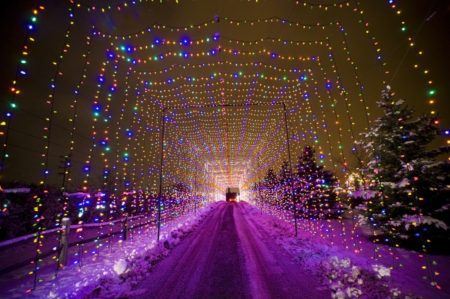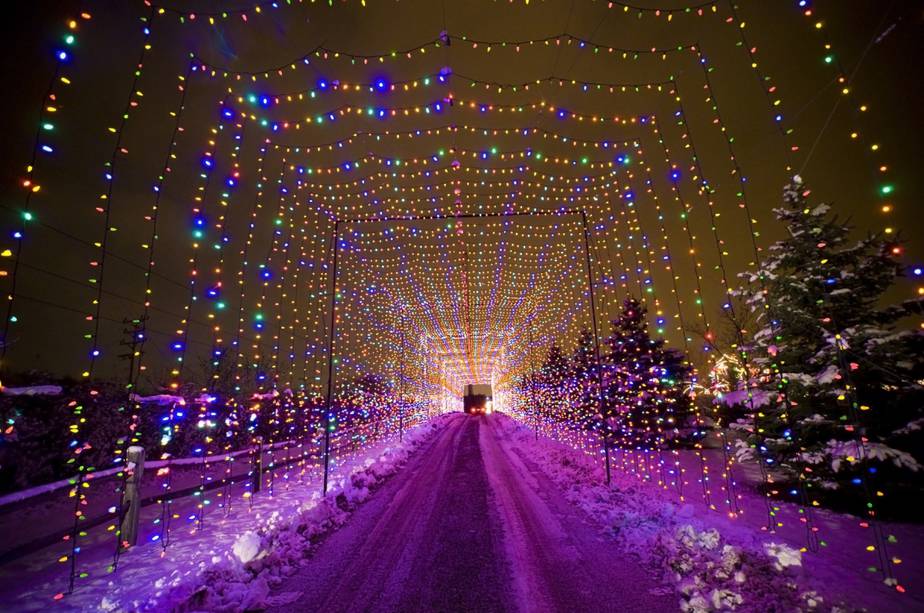 Country Christmas at Country Springs Hotel is Wisconsin's Largest outdoor drive through light display and it begins soon for the 2017 season.  My kids always have a blast going through each year and they always seem to notice more and more details each year and squeal with delight as we make our way through! It runs from November 24th-26th, then December 1st- 31st, the Sunday through Thursday hours are from 5-9 pm, and Saturday it runs from 5- 10 pm.
ELKHART, WI
Reminiscent of the centuries-old Christkindlesmarkt of Nüremberg, Germany, the 20th annual Old World Christmas Market at The Osthoff Resort offers the warmth and merriment of this Old World tradition. The Osthoff Resort's Old World Christmas Market was named one of the 2012 American Bus Association's Top 100 Events in North America (Click here to read the press release)! For ten consecutive days, guests stroll the aisles of a grand heated tent bedecked with fragrant boughs of fresh evergreens and the tantalizing scents of roasted almonds and Nüremberg bratwurst as they browse for unique and specialty items among international and regional artisans.
The Old World Food Court offers shoppers space to relax and enjoy delectable German fare, such as, Nüremberg bratwurst, hot glühwein, sauerbraten, dumplings, wiener schnitzel, potato pancakes, red cabbage, pulled pork and apple strudel. Father Christmas, the venerable old gentleman in his berry red, fur-trimmed suit, roams the market merrily greeting children of all ages. So be sure to bring along your camera for some memorable photo opportunities.
The 2017 Old World Christmas Market is open daily from 10 AM – 5 PM, December 1 – 10, 2017. Admission is $6 per adult, children 14 and under are complimentary with an adult ticketholder. Discounted ticket prices for groups of 20 or more are available. For more information, please call  (877)517-4596.
EAGLE, WI
Jingle all the way to the 1800s. Stroll through the 1880s Crossroads Village decked in holiday and Christmas greenery, full of homes and shops bustling with holiday preparations!  Enjoy a horse-drawn ride offered from 12:00 pm to 3:00 pm around the village, but keep a watchful eye out for the Krampus near the bonfire!
Guests will celebrate the season with a visit to Old World Wisconsin, where traditions from our rich ethnic heritage come to life throughout the Crossroads Village.  Travel back in time, seeing preparations for Christmas Eve and Christmas Day festivities in the late 19th century.  You will encounter figures from Christmas stories, like St. Nicholas, Jultomte, Krampus and of course, Santa Claus.  Hear live, traditional, Holiday brass carols, join in a Hymn Sing, learn about the origins of the Christmas Tree, and keep warm with cider or a cup of wassail!
December 2-3 and 9-10 from 10am to 4pm.  / Advance reservations are not required for An Old World Christmas. Special Pricing: Adults $12; youth (5-17) $9; children 4 and under are free. WHS members receive Free Admission to An Old World Christmas.
LAKE GENEVA, WI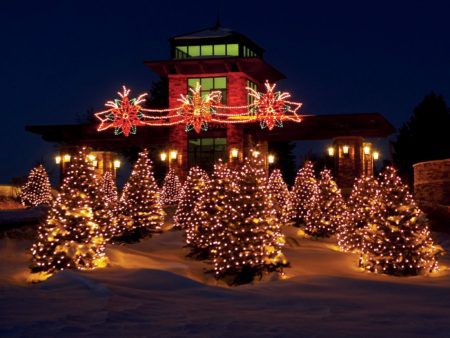 Christmas in the Country 2017 and the 23rd Annual Illumination Ceremony – Join Grand Geneva on Sunday, November 19, 2017 for the kickoff of the annual six-week long Christmas in the Country Celebration. We flip the switch on more than 2 million lights throughout the property, then follow it up with our dazzling grand fireworks display to kick off the holiday season. Discover even more holiday magic this season with the additional kids activities and live entertainment throughout the Grand Ballroom, Evergreen Ballroom and the Lobby. Enjoy holiday cookies and hot apple cider too. We ask that all guests bring a new, unwrapped toy to donate to United Way of Walworth County.
MILWAUKEE, WI
This annual holiday tradition transforms BMO Harris Bank's downtown lobby into a holiday spectacular. Free and open to the public at 770 N. Water Street, downtown Milwaukee. This year's BMO Harris Bank Holiday Display features more than 150 life-sized animals in Holiday Busy Town. The display is free and open to the public. For each visitor to the Display, BMO Harris Bank will donate $5 to Feeding America Eastern Wisconsin.
December 2 – January 6
Mon – Friday | 9 am to 8 pm
Sat, Sun, Christmas Day & New Year's Day | 9 am to 4 pm
WAUKESHA, WI
Enjoy an elegant horse-drawn carriage ride through the streets of downtown Waukesha.  Tickets can be purchased from participating downtown businesses, and you can get on a carriage at any of the carriage ride stops throughout downtown.
The cost for tickets is $5.00 per person or $12 for a family of three or more. Tickets can be purchased at:
Allô! Chocolat
Martha Merrell's Books & Toys
Roots Coffeebar
Carriage Ride Schedule 2017
November 24 – 25
December 1 – 2
December 8 – 9
December 15 – 16
December 22 – 23
December 29
Friday's 6 PM – 9 PM
Saturday's 1 PM – 5 PM
WEST ALLIS, WI
Candy Cane Lane is in West Allis and is fundraising for the MACC Fund (Midwest Athletes Against Childhood Cancer).  It runs November 25th through December 26th, and the hours are 6:00 -9:00 pm on the weekdays and 5:00 – 10:00 pm on Saturday & Sunday.  Please note that the hours may change due to weather, traffic, and other conditions.  Candy Cane Lane is the neighborhood bordered by 96th Street on the west, 92nd Street on the east, Montana Avenue on the north, and Oklahoma Avenue on the south.  The Official MACC Fund donation location is at the intersection of 95th and Manitoba.
CALEDONIA
The Christmas Carnival of Lights is open Saturday, November 25th through December 31 except Christmas Day, when the Carnival is closed so that the Isaacson family can enjoy the holiday together. Hours: Sunday-Thursday: 5:00 – 9:00 pm, Friday and Saturday: 5:00 – 10:00 pm.  Cost:  Car (up to 8 people) $20, Large passenger vans, camper, limo, mini bus $30, Large Bus, Greyhound or Large Motorhome $35.  Please note: Santa's Workshop is open every day. Santa is at the workshop and available for photos every Wednesday 6:00-8:30pm, Friday and Saturday 5:30-9:30PM on November 26th and between December 2nd and 24th. Visit Santa's workshop to learn more. The Wisconsin Christmas Carnival of Lights is hosted at Yogi Bear's Jellystone Camp Resort in Caledonia, Wisconsin, located just 20 minutes south of Milwaukee.
MONCHES
Join us the first weekend of December for a driving tour through the historic Monches and scenic Holy Hill area. Each stop on the tour is offering unique giftable items you won't find anywhere else, created by  local artists. Visit our 'participants' page to view all the stops along the tour. The tour runs from 9:00am until 5:00pm Friday, Saturday and Sunday*. Print out a map to plan your personal driving tour! Maps will also be available at each of the tour stops as well.
Local Light Displays that Amaze
GERMANTOWN
The show will run from 5:00 pm to 9:00 pm Sunday through Thursday; 5:00 pm to 10:00 pm on Friday and Saturday.
MUSKEGO
The display will run each night starting at 5:00 pm. The shows will end at 9:00 pm on Sunday through Thursday and 10:00 pm on Friday and Saturday nights. The display will be up thru 12/31/17.
OCONOMOWOC
Gleisner Holiday Lights Display
Beginning December 9th and ending January 1st from 6:00 – 9:00 pm, the Computer Christmas Light Show will be going strong in Lake Country!
Tune to radio station 93.5 to listen to the music!
1364 Crystal Lake Drive
Oconomowoc, WI 53066
Happy Holidays from Lake Country Family Fun!