Do you celebrate Thanksgiving in Lake Country? Do you travel for the holiday? Do you spend the day with family or friends? Friendsgiving, anyone? Do you spend the turkey day giving back to those in need? Do you zoom with family that lives far away? There are many ways to celebrate a reason to give back and be thankful for what we have and with whom we surround ourselves. Plus, new traditions are always welcome!
If you celebrate Thanksgiving locally to Waukesha County, enjoy the round-up we put together below to take a bit of stress out of your holiday. Our guide includes:
– Where to buy a turkey locally
– Thanksgiving take out options
– Thanksgiving Restaurant options
– What's open/closed on Thanksgiving
– Gratitude Scavenger Hunt
– Shop Small Guide to Lake Country
– More
Shop local this holiday at the Mayhouse Collection located at W359 N5002 Brown St,Oconomowoc WI.  Hours are Monday, Tuesday, Wednesday 10-6 Thursday 10-7 Friday and Saturday 10-5 and Sunday 12-4.  Closed on Thanksgiving.  Mention code lakefun10 for 10% off. Cannot be combined with other offers. 
Preparing your Family for Thanksgiving
3 Thanksgiving activities to teach your children gratitude from Jann at Speechworks.
11 recommended places/ideas/events to give back with your kids in our HOLIDAY VOLUNTEER GUIDE 
Learning about the history of Thanksgiving with children's books.
Where to find a Turkey/Thanksgiving Meal/Pie
Stone Bank Farm Market

Order a local, loved, organically fed and free to roam turkey HERE.
Rolls and pies also available for purchase

Good Harvest Market Waukesha
Local grocery store delivery and curbside pickup options HERE.
Sendiks – with 5 locations in Waukesha County

Requires a 72 hour notice
Order for 2, 6, or 10 people
Thanksgiving meal is curbside pickup only
Order HERE
Cornerstone in Genesee Depot Ala Carte To Go Menu
I.d. Delafield

Order by 11/22 and pick up is 11/24 from 3-7pm.
See the menu HERE.
Call 262-646-1620 to order
Boondocks BBQ and Brew Stone Bank

Smoked turkeys – order ahead, pick up Thanksgiving Day 
Pick your turkey up right off the smoker Thanksgiving Day, minutes before your guests arrive!
Quantities limited.
Call 262-470-5123 to place your order.
Beach Bum Bakery is taking Pie orders
Chef in Da House Lake Country 

Offering sides and pies for pick up HERE
Saz's Hospitality Group Lake Country

Thanksgiving meal

All items fully cooked and packed cold in disposable containers with

reheating instructions

Al a cate items available

All Thanksgiving pick-up meals and A La Carte orders must be placed by November 19 at 3pm
Pick up in Walker Point or at Western Lakes Golf on either

Wednesday, November 24: 9am – 6pm
Thursday, November 25: 9am – 12pm

See full menu and order

HERE
Goddess and the Baker Brookfield

View Menu and order yummy pies HERE.
Bravo! Italian Kitchen Brookfield

Pre order your traditional Thanksgiving Meal hot or cold HERE
Cafe Manna Brookfield

Carry out Thanksgiving meal menu

HERE

Vegan and Gluten Free options available

Call 262-790-2340 to place your order
Cooper's Hawk Brookfield

Meal serves 6

Members receive 10% off your Thanksgiving meal order.

Call to order 262-785-9463

 
Whole Foods Market Wauwatosa and Milwaukee

Full meals serving a variety of number of people
Tall Guy and a Grill Milwaukee

Sliced turkey breast, smoked sliced turkey breast or smoked Wisco

maple ginger glazed ham.

Al a carte options available
Boozhags Clubhouse Nashotah
Foolerys


View our Guide to Waukesha County Restaurants HERE.
Overindulge at Thanksgiving?
What to watch on TV on Thanksgiving
If your family has a tradition of watching television on Thanksgiving, make note of these highlights:
The Macy's Thanksgiving Day Parade will be on NBC.

Thursday, November 25, 2021
9:00 am to noon in all time zones

If football is your jam, find these games:

Chicago Bears v. Detroit Lions at 11:30 am on FOX
Raiders v. Dallas Cowboys at 3:30 pm on CBS
Buffalo Bills v. New Orleans Saints at 7:20 pm on NBC

Holiday movies will be on, too! Check our guide here.
What's Open and Closed on THanksgiving
Kwik Trip Convenience stores
Sendik's and Silverspot Movie theater will be open with select holiday hours
CVS and Walgreens
Family Dollar
Home Depot
Pick n Save 
Piggly Wiggly
Meijer
Woodmans (closes early)
Aldi
The Post Office
City Hall/local municipality and government offices
Local libraries
Bed Bath and Beyond
Best Buy
Costco

Dick's Sporting Goods




Kohl's

Walmart
Target

Sam's Club
Related Thanksgiving Weekend Things to Do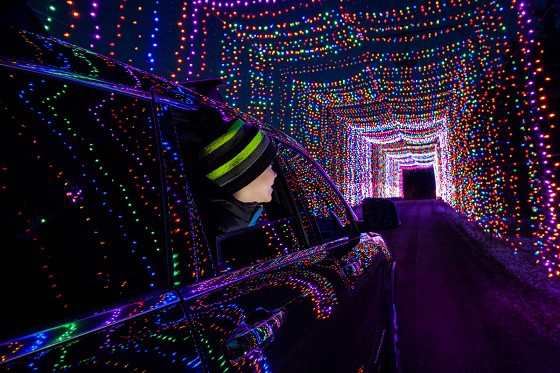 Brought to us by the Ingleside Hotel in Pewaukee, featuring Country Christmas.
Are we missing local Thanksgiving fun?
Let us know and we will add it!