Do you celebrate Thanksgiving in Lake Country? Do you travel for the holiday? Do you spend the day with family or friends? Friendsgiving, anyone? Do you spend the turkey day giving back to those in need? Do you zoom with family that lives far away? There are many ways to celebrate a reason to give back and be thankful for what we have and with whom we surround ourselves. Plus, new traditions are always welcome!
If you celebrate Thanksgiving locally to Waukesha County, enjoy the round-up we put together below to take a bit of stress out of your holiday. Our guide includes:
– Where to buy a turkey locally
– Thanksgiving take out options
– Thanksgiving Restaurant options
– What's open/closed on Thanksgiving
– Gratitude Scavenger Hunt
– Shop Small Guide to Lake Country
– More
*This post contains affiliate links from Amazon. Lake Country Family Fun is an Amazon associate and earns from qualifying purchases. 
PLEASE GIVE A BIG THANK YOU TO OUR THANKSGIVING IN LAKE COUNTRY SPONSOR:

The Smiley Barn in Delafield
Finding the perfect holiday gift is easy at The Smiley Barn. We're full to the rafters with unique toys and candy— perfect for the people on your "Nice List." We are your go-to store for engaging board games, colorful puzzles, and limitless creative possibilities with timeless LEGO ® sets. Indulge in a selection of new and retro candies and experience the largest Playmobil showroom in the country!
Our team is ready to help you find just what you need to out-do Santa! Be sure to mark your calendars; The Smiley Barn's "Letters to Santa" Mailbox will be eagerly awaiting your mail from November 10 to December 24, 2023.Follow us on Facebook to stay informed about our upcoming events.Nothing brightens your day more than a trip to the Smiley Barn!
2420 Milwaukee Street | Delafield, WI 53018
Tuesday – Saturday: 10:00am – 6:30pmSunday – Monday: 10:00am – 5:00pm
Preparing your Family for Thanksgiving
3 Thanksgiving activities to teach your children gratitude from Jann at Speechworks.
15 recommended places/ideas/events to give back with your kids in our HOLIDAY VOLUNTEER GUIDE 
Learning about the history of Thanksgiving with children's books from the library.
Overindulge at Thanksgiving?
What to watch on TV on Thanksgiving
If your family has a tradition of watching television on Thanksgiving, make note of these highlights:
The Macy's Thanksgiving Day Parade will be on NBC.

Thursday, November 23, 2022
8:30 am to noon in all time zones

If football is your jam, find these games:

Green Bay Packers-Detroit Lions on FOX  (11:30 am CST)
Washington Commanders-Dallas Cowboys on CBS (3:30 p.m. CST)
San Francisco 49'ers-Seattle Seahawks on NBC (7:20 p.m. CST)

Holiday movies will be on, too! Check our guide here.
What's Open and Closed on THanksgiving
Kwik Trip Convenience stores
Sendik's and Silverspot Movie theater will be open with select holiday hours
CVS and Walgreens
Family Dollar
Pick n Save 
Piggly Wiggly
Meijer
Woodmans (closes early)
Aldi
Barnes and Noble
The Post Office
City Hall/local municipality and government offices
Local libraries
Bed Bath and Beyond
Best Buy
Costco

Dick's Sporting Goods

Home Depot
Trader Joe's

Kohl's

Walmart
Target

Sam's Club
Related Thanksgiving Weekend Things to Do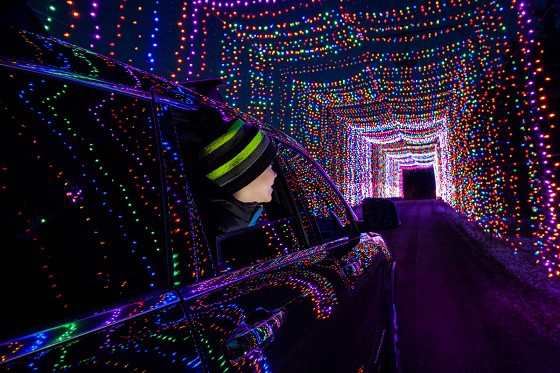 Brought to us by the Ingleside Hotel in Pewaukee, featuring Country Christmas.
Are we missing local Thanksgiving fun?
Let us know and we will add it!