Do you celebrate Thanksgiving in Lake Country? Do you travel for the holiday? Do you spend the day with family or friends? Do you spend the turkey day giving back to those in need? There are so many ways to celebrate a reason to give back and be thankful for what we have. Plus, new traditions are always welcome!
If you celebrate locally to Waukesha County, enjoy the round up we found to take a bit of stress out of your holiday.
Preparing your Family for Thanksgiving
Where to find a Turkey/Thanksgiving Meal/Pie
Stone Bank Farm Market

 Order a local, loved, organically fed and free to roam turkey HERE.

Good Harvest Market Waukesha

Turkeys available for purchase – raw or smoked (limited availability).
Can order prepared sides for you to heat up at home
Sendiks – with 5 locations in Waukesha County
Sentry Delafield
Seven Seas Hartland

Order your whole Thanksgiving meal HERE

Boondocks BBQ and Brew Stone Bank

Smoked turkeys – order ahead, pick up Thanksgiving Day 
Details HERE

Saz's Catering
Dickey's Barbeque Pit Pewaukee

View and Order Thanksgiving meal HERE.

Goddess and the Baker Brookfield

View Menu and order yummy pies HERE.

Baker Meister in Okauchee

View and order desserts HERE
Okauchee
Hartland
Pewaukee
Fleming Steakhouse
Coopers's Hawk Winery
Mitchell's Fish Market
​Find lots of ideas for places to work out in our Waukesha County Fitness Guide.
Are you an EXPECTING & EMPOWERED mama? This is a Comprehensive Pregnancy Workout Guide (business run by two Wisconsin women), for expecting and postpartum moms to be done in the convenience of your own home. 
What to watch on TV on Thanksgiving
If your family has a tradition of watching television on Thanksgiving, make note of these highlights:
The Macy's Thanksgiving Day Parade will be on NBC. The parade starts at 9:00 am in NYC (8:00 am CST) and goes until noon (11:00 am CST).
If football is your jam, find these games:

Chicago Bears v. Detroit Lions at 11:30 am
Buffalo Bills v. Dallas Cowboys at 3:30 pm
New Orleans Saints v. Atlanta Falcons at 7:20 pm 

Holiday movies will be on, too! Check our guide here.
What's Open and Closed on THanksgiving
Kwik Trip Convenience stores
The Post Office
Costco
Sam's Club
Libraries
Brookfield Square Mall
The Corners of Brookfield

Sendik's and Silverspot Movie theater will be open with select holiday hours

The Delafield Brewhaus 
Related Thanksgiving Weekend Things to Do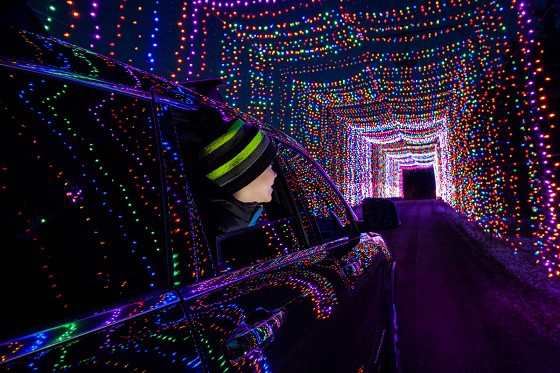 Brought to us by the Ingleside Hotel in Pewaukee, featuring Country Christmas.
Are we missing local Thanksgiving fun?
Let us know and we will add it!