Do you celebrate Thanksgiving in Lake Country? Do you travel for the holiday? Do you spend the day with family or friends? Friendsgiving, anyone? Do you spend the turkey day giving back to those in need? This year is going to look much different than it has in past years. Many families may be having virtual get-togethers or smaller get-togethers in lieu of a big event. And despite all that 2020 has been and still is, there are so many ways to celebrate a reason to give back and be thankful for what we have and with whom we surround ourselves. Plus, new traditions are always welcome!
If you celebrate Thanksgiving locally to Waukesha County, enjoy the round up we found to take a bit of stress out of your holiday.
*Note that if you are celebrating virtually and using the ZOOM platform, they will be lifting their 40-minute limit on free calls globally from 12:00 a.m. November 26 through 6:00 a.m. November 27. More time to engage with faces of your loved ones!
Pre-order your Thanksgiving Meal from this menu and leave the cooking to Slo' Motion BBQ! Tap or click the menu to enlarge. 
Preparing your Family for Thanksgiving
If you are not going to be celebrating as in year's past, talk about the changes in an open conversation so your children are prepared for a different type of celebration this year. 
3 Thanksgiving activities to teach your children gratitude from Jann at Speechworks.
11 + 1 reader recommended place/idea/event to give back with your kids in our HOLIDAY VOLUNTEER GUIDE 
Learning about the history of Thanksgiving with these children's books.
Where to find a Turkey/Thanksgiving Meal/Pie
Stone Bank Farm Market

Order a local, loved, organically fed and free to roam turkey HERE.
Rolls and pies also available for purchase

Good Harvest Market Waukesha
Local grocery store delivery and curbside pickup options HERE
Slo' Motion BBQ

Order via email or by calling 262-822-1402
View menu HERE.
Sendiks – with 5 locations in Waukesha County
Foolery's Okauchee

For $20 per person (plus gratuity), receive a pre-order for pick up/carry out on Thanksgiving, Thursday November 26th from 11am-4pm.
Menu:

Hand Sliced Turkey

Real Mashed Potaoes with Creamy Turkey Gravy

Sage Stuffing(not from a box)

Honey and Brown Sugar Sweet Potatoes

Old School Green Bean Casserole

Honey Butter Cornbread

Pumpkin Pie Bars

Call to prepay and reserve your pickup time 262-567-1940
I.d. Delafield

Offering grab n go Thanksgiving sides
"You cook the bird. We've got your sides." for $85
See the menu HERE.
Call 262-646-1620 to order
Boondocks BBQ and Brew Stone Bank

Smoked turkeys – order ahead, pick up Thanksgiving Day 
Pick your turkey up right off the smoker Thanksgiving Day, minutes before your guests arrive!
Quantities limited.
Call 262-470-5123 to place your order.
Details HERE
Thunder Bay Grille Pewaukee

Feast for 4 available for pick up
Chef in Da House Lake Country 

Offering sides and pies for pick up HERE
Saz's Hospitality Group Lake Country

Thanksgiving meal for 4 or 8 available for pick up at 201 W Walker

Street

All items fully cooked and packed cold in disposable containers with

reheating instructions

Al a cate items available

See full menu and order

HERE
Seven Seas Hartland

Curbside carryout meal available HERE
Zilli's Catering Waukesha

Order your traditional and non-traditional Thanksgiving meal items

Contactless curbside pickup at the Grandview Blvd, Waukesha location
View full menu HERE.
Goddess and the Baker Brookfield
Bravo! Italian Kitchen Brookfield

Pre order your traditional Thanksgiving Meal hot or cold HERE
Cafe Manna Brookfield

Carry out Thanksgiving meal menu

HERE

Vegan and Gluten Free options available

Call 262-790-2340 to place your order
Cooper's Hawk Brookfield

Meal serves 6

Members receive 10% off your Thanksgiving meal order.

Call to order 262-785-9463
Flemming's Steakhouse Brookfield

3 course turkey dinner

Filet mignon and bone in prime rib also available
Party portions serving 12 available
Call 262-782-9463 to place your order
Mitchell's Fish Market Brookfield

Small turkey dinner serves 4-6 people

Large turkey dinner serves 10-12 people
View menu HERE 

Call

(262) 789-2426 to place your order
Odd Duck Milwaukee

Carry out traditional and non-traditional sides and desserts

Vegan and Gluten Free options available
Order HERE

 

Whole Foods Market Wauwatosa and Milwaukee

Full meals serving 4, 8 or 12 people

Ham, full turkey (serves 4, 8 or 12), full organic turkey meal (serves 4, 8 or 12), turkey breast or prime rib and sides

Paleo friendly turkey dinner for 4 available

Vegan Meal for 2
Boston Market Glendale or West Allis

Order complete chilled meals to heat and serve. Al a cate options available.
Meal home delivery anywhere in the US! (Meal is frozen, allow for thawtime.)
Order HERE
Cracker Barrel Germantown or Janesville

Pre order your heat and serve meal HERE. 
Tall Guy and a Grill Milwaukee

Sliced turkey breast, smoked sliced turkey breast or smoked Wisco

maple ginger glazed ham.

Al a carte options available
—
Sentry Delafield
Baker Meister in Okauchee

View and order desserts HERE
View our Guide to Waukesha County Restaurants HERE.
Okauchee
Hartland
Pewaukee
Ingleside Hotel – Didi's Supper Club
Fleming Steakhouse
Coopers's Hawk Winery
Mitchell's Fish Market

Bravo! Italian Kitchen
Overindulge at Thanksgiving?
What to watch on TV on Thanksgiving
If your family has a tradition of watching television on Thanksgiving, make note of these highlights:
The Macy's Thanksgiving Day Parade will be on NBC.

Thursday, November 26, 2020
9:00 am to noon in all time zones

If football is your jam, find these games:

Houston Texans v. Detroit Lions at 11:30 am on FOX
Washington Football Team v. Dallas Cowboys at 3:30 pm on CBS
Baltimore Ravens v. Pittsburgh Steelers at 7:20 pm on NBC

Holiday movies will be on, too! Check our guide here.
What's Open and Closed on THanksgiving
Kwik Trip Convenience stores
The Post Office
City Hall/local municipality and government offices
Local libraries
Walmart
Target
Dick's Sporting Goods
Best Buy
Kohl's
JC Penney
Costco
Sam's Club
Brookfield Square Mall
The Corners of Brookfield

Sendik's and Silverspot Movie theater will be open with select holiday hours

The Delafield Brewhaus 
Related Thanksgiving Weekend Things to Do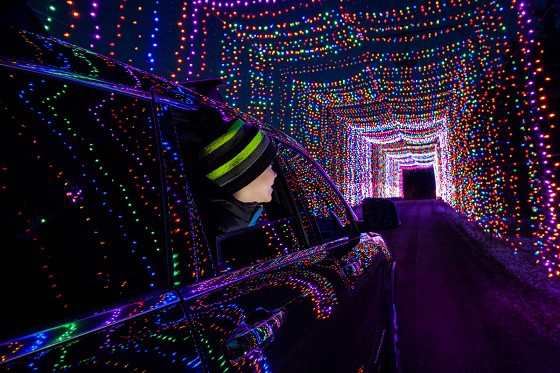 Brought to us by the Ingleside Hotel in Pewaukee, featuring Country Christmas.
Are we missing local Thanksgiving fun?
Let us know and we will add it!