Image above is LCFF contributor, Stephanie, and her family utilizing curbside pick-up at Boondocks BBQ in Stone Bank on March 19th, 2020.  Picured is Julia Kueht, employee of Boondocks.  For the record, it was amazing.
Continue to reach out to individual restaurants in this guide for hours and any covid-19 procedures.
It's been a crazy time here in Wisconsin and the world, basically.  After being under a Safer at Home order for two months, Waukesha County restaurants, bars, and businesses can be open. Social distancing is still recommended and wearing a mask indoors when not eating. Many are continuing curbside and carryout for those that still prefer to order that way.
Find out what restaurants options are available in Waukesha County in this guide.  Please note the details change daily, if not hourly, so please be sure to verify information with each individual business. If you are a Waukesha County restaurant and want your details in this guide, contact us via the form in the footer.
Also, if you patron a restaurant or bar for carry-out or delivery, please practice patience and kindness.  Consider gift cards – your kindness in purchasing gift cards for future use does more than you know. For some you can even purchase a gift card online from home – perfect for supporting local while remaining socially distant!
WAYS TO USE THIS GUIDE: 
SEARCH BY CITY/TOWN (TOP SECTION)
SEARCH BY LCFF "FOODIE GUIDE" (MIDDLE SECTION)
SEARCH BY TYPE OF FOOD (BOTTOM SECTION)
CLICK THE NAME OF RESTAURANT TO LINK TO THEIR FACEBOOK PAGE FOR INFORMATION ON THEIR OPERATING STATUS WITH REGARDS TO COVID-19
We ask that you link back to this page and credit to  LakeCountryFamilyFun.com. It took quite a bit of time to compile this extensive list. Thank you! 
Click the hyperlinked Restaurant name to determine dining status.
Restaurant updates by LCFF GUIDE
We've parsed through our famous LCFF guides to find what Restaurants we cover. You'll find them listed out below by Guide as far as the status we know about so far.  Note: Not all restaurants in our foodie-type LCFF guides are bulleted  below.  We cover the following guides:
Restaurants by Food Category
Based on social feedback, here are restaurants that are highly recommended in certain categories:
Screenshot or Download this bingo card! Re-post with the restaurants you've visited or purchased gift cards from x'd out. Tag Lake Country Family Fun so we can see your BINGO!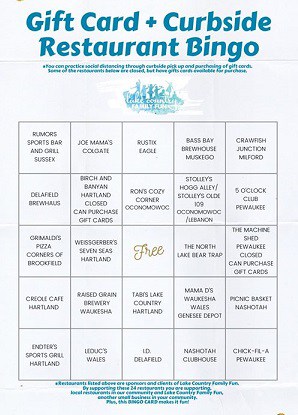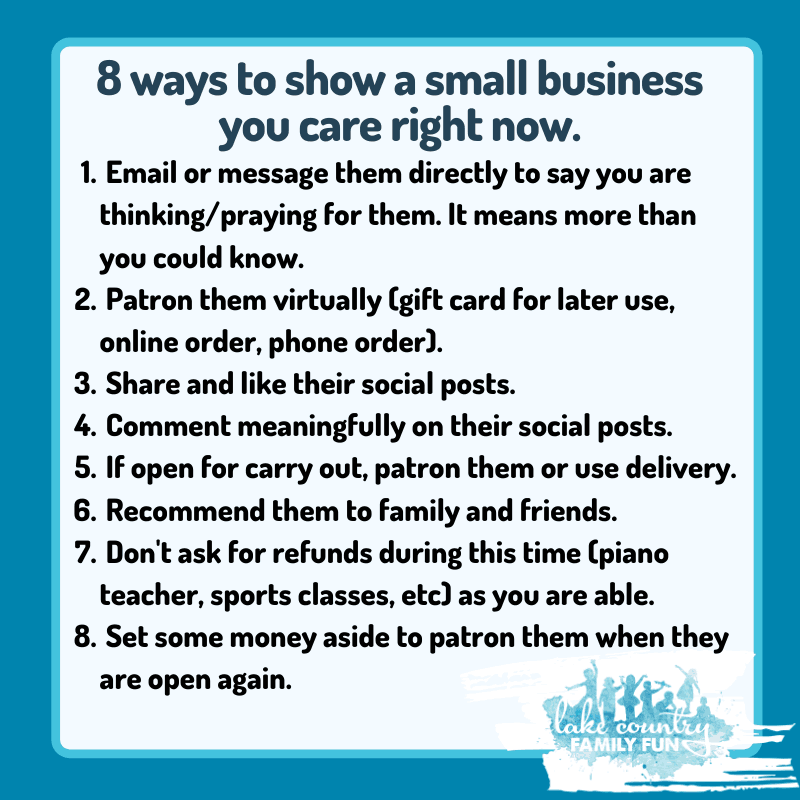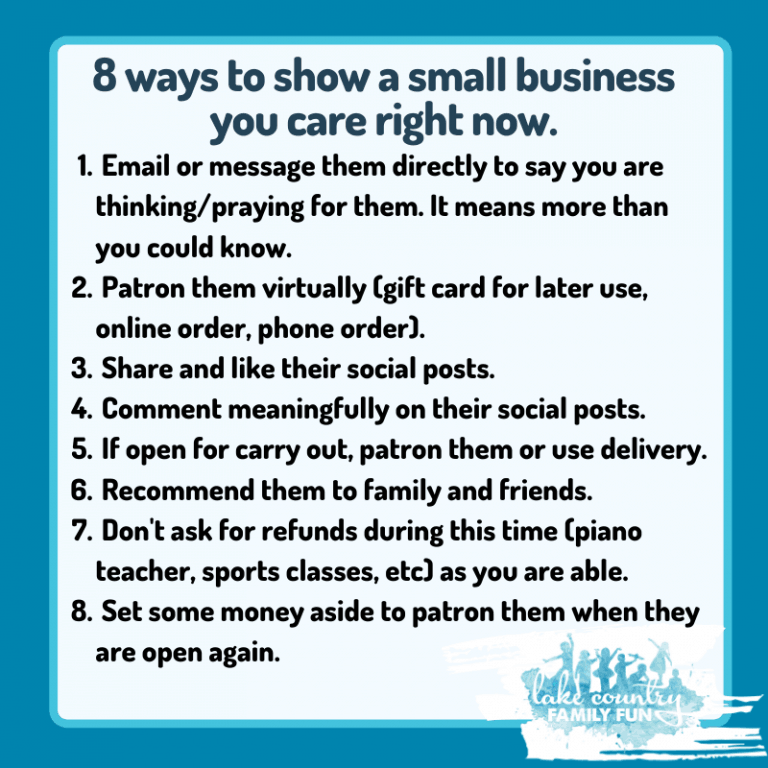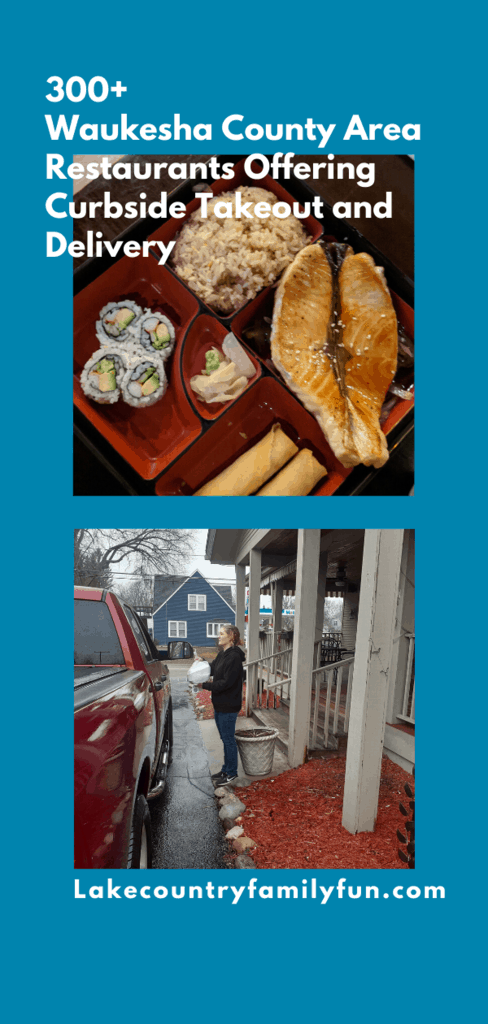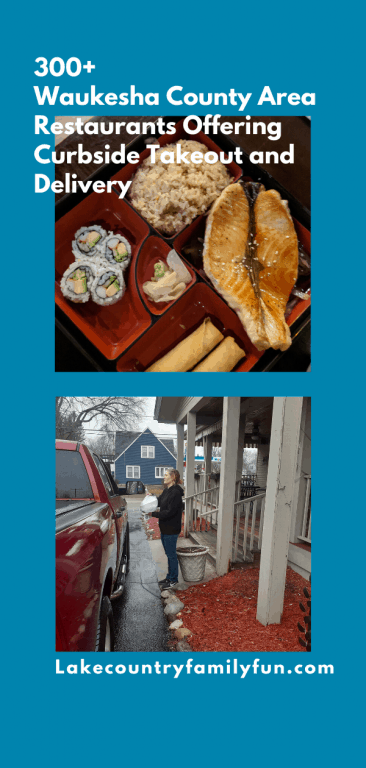 Would you like your business featured in this listing?
Contact us today with your details: