Father's Day Brunch and Deals Anyone?
This guide will point you to the best brunch options in the area tailored by occasion (Easter, Mother's Day, Father's Day, etc).  What's great is that most of these locations offer brunch year-round, no matter the occasion, so this guide is a great place to start when looking for a local brunch! Grab a bunch and go brunch!
Find More than Brunch Below!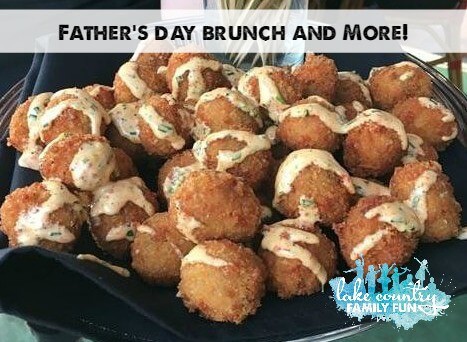 Father's Day Brunch Options + Father's Day Deals in Lake Country
Note: Father's Day brunches and deals get very full in this area. Some brunches may be offered on Saturday; be sure to check the date! Reservations are recommended (some places required). Some places fill up reservations up to a week or more prior, so make your plans today. Rates and availability subject to change – please call to confirm brunch details.
***Father's day is Sunday JUne 16, 2019***
Delafield
Call to make reservations 262-646-7821
Belfre Kitchen
Normal Breakfast Menu and time

Time(s): 9 am – 2 pm
Price: Brunch items prices listed on the menu
Phone number: (262) 303- 5066
View menu
Price: Regular Breakfast Menu

Date/Time: Sat. 10 am – 3 pm, Sun. 8 am – 3 pm

Phone: (262) 646-4696
Normal breakfast hours and menu 6:00 am to 3:00 pm
Some other Delafield Breakfast options:
Perkins
Great Harvest
Pewaukee
Western Lakes Golf Club
Spring City Restaurant
Regular Breakfast 5 am – 11 am
Phone: 262.544.9000
Some other Pewaukee Breakfast options:
Spring City Restaurant
Four Star Family Restaurant
Panera Bread
Chick FIL A Pewaukee
Oconomowoc
 Menu here
Call 262 567-9625

Note: Ron's Cozy Corner won SECOND place in our annual Best Local Fish Fry Voting Competition!!!
Regular Sunday Menu
6:30 am to 3:00 pm 
Regular Brunch 10 am to 2 pm

Phone: (262) 354-8070
Schwefel's
Regular Brunch 10:00 am to 1:00 pm
Some other Oconomowoc Breakfast options:
Foolery's Liquid Therapy
Bayside on Okauchee
Maxim's Depot
Brookfield
Cafe Hollander – Corners of Brookfield
Saloon on Calhoon
Kids eat free on Sundays at Casa Tequilla with purchase of adult meal!
10-2
Some other Brookfield Breakfast options:
Brunch Brookfield
First Watch
Original Pancake House
Saloon on Calhoon with Bacon
Menomonee Falls
Regular Champagne Sunday Brunch
9 am to 2 pm
Phone number: 262-250-1095
Some other Menomonee Falls Breakfast options:
Panera Bread
Odyssey Family Restaurant
RBG Bar & Grill
New Berlin
Call Courtney at 414-858-4351 to make your reservations.
Some other New Berlin Breakfast options:
Panera Bread
Rainbow Restaurant
Sunnyside Up Cafe
Eagle
Old World Wisconsin
Some other Eagle Breakfast options:
Hen House Cafe
Muskego
Some other Muskego Breakfast options:
Niko's Cafe & Grill
Mickey's Family Grill
Gingerbread House
MKE County
The Bavarian Bierhaus in Glendale
Edelweiss Cruise
SAZ's Brunch at the STATE HOUSE
Time: 10 am to 2 pm

Phone: 414.453.2410 (Call for reservations, limited space available)
Some other Milwaukee Breakfast options:
Cafe Benelux
Build-a-Breakfast
Blue's Egg
Brunch
Comet Cafe
Glass & Griddle
Mukwonago
David Alan Alan's Smokehouse
Regular Sunday Brunch 9 am – 12 pm
Call 262-363-3227
Fork in the Road
Some Mukwonago Breakfast options:
Blue Bay Family Restaurant
Waukesha
Regular Brunch 10 am – 3 pm
Call 262-521-1986
"The Best Sunday Brunch in Town"
Kids eat free on Sundays at Casa Tequilla with purchase of adult meal!
10-2
Taylor's People's Park
Regular Brunch Saturday and Sunday 10 am – 2 pm
Phone: 262.522.6868
Some other Waukesha Breakfast options:
Taylor's People's Park
Dady' Oh's
Harvest Cafe
Dousman
Some Dousman Breakfast options:
Sunnyside Up
Lucy's Cafe (North Praire)
Hartland
Zesti
Regular Brunch Sunday 10 am – 2 pm
Reservations strongly recommended
Phone: (262) 367-3333
Some other Hartland Breakfast options:

Steamyard
Hartbrook Cafe
Pink Mocha
Dad Deals
Is your dad a Yogi?  Come to the Corners of Brookfield on SATURDAY, JUNE 15 for an International Day of Yoga, featuring a magical morning of yoga, live music, and food.

Stick around after for food, drink, meet with our vendors, and socialize. We're happy to have the following join us that morning:

– FreshFin Poké Brookfield
– Healthy Roots Cold – Pressed Juice
– Sarah Badera Gemstone Bead Bracelets
– Beret Jane Essential Oils
There are limited spots, 150 available, so please reserve your spot by placing an order for a (free) ticket via the eventbrite link. 

Find Deals at the Corners of Brookfield:

– L.L.BEAN – Stay tuned for their Father's Day Sale!
– PAPERSOURCE 
– Find gifts for the cool dad with Paper Sources Father's Day collection!
– VON MAUR – Von Maur has the perfect gift for every dad with favorites like Tommy Bahama, Kiehl's and much more!

East Troy Father's Day Train Ride

You can give him that experience this Father's Day weekend, on Saturday, June 15 at the East Troy Electric Railroad. Your table will be set with linen tablecloths, attractive China and glasses, and you have a choice of a Bacon-Wrapped Filet or Blackened Salmon for the entrée of your four-course dinner.
The Father's Day train kicks off a season of elegant Dinner Trains on the East Troy Electric Railroad, which operates the last 7 miles of the original track from The Milwaukee Electric Railway & Light Company system. Trains travel from our historic East Troy Depot, at 2002 Church Street, to the shores of Phantom Lake in Mukwonago,
with a stop at Indianhead Park.
Prices for the Dinner Trains range from $49 to $80 per person, and tickets must be purchased at least 24 hours in advance. The trains are air-conditioned with restrooms on board. A cash bar is available.
Find more train events in our Train Guide.

Dads Get into the Milwaukee County ZOO for Free on Father's Day!
Dads get into the Milwaukee Public Museum for FREE on Father's Day!
Celebrate Father's Day Weekend at The Springs Water Park. Dads receive a free day pass admission June 14-16, 2019 with the purchase of one full price admission.

Not valid with any other offers. Day Passes are subject to availability.

All dads receive FREE admission to Old World Wisconsin.

Come down to Sunset Pool in Elkhorn and celebrate your awesome dad! Dad gets in free with child's paid admission.
Dads get in free to Discovery World in Milwaukee!
Skyzone in Waukesha has a dad's deal: come in any time from 11 am and 7 pm and Dad jumps FREE. Plus, friends and family get an All-You-Can-Jump pass for JUST $19.99. 
Hop down to the Racine Zoo for a Father's Day Putt-Putt Golf Tournament.
Take dad to Green Meadows Petting Farm and he'll get in with free admission.
Take dad to the Father's Day Parade and Car Show in Mukwonago as part of the Summerfeste Festival.
Take dad to Cars and Coffee in Wales. Free event!

Father's Day: Free Tours – Best Place at the Historic Pabst Brewery

On Father's Day, beer history tours are free for all dad's if accompanied by their child. Tour times: 12, 1:30, 3 & 4:30pm.

Free Beer for Dad at the Franksville Craft Beer Garden
Lake Effect Co. 20% OFF
Everykind new designs for dad!
Please confirm menu/availability of breakfast items and/or brunch at locations below before attending.  Restaurants change their menu/options often. 
Know of a Good Brunch that isn't Listed Above?
Did you notice your favorite brunch spot not listed above? Please reach out via the Contact Form below to send us your amazing Lake Country brunch!