COVID – 19 HAS IMPACTED LOCAL BUSINESSES. PLEASE VERIFY WITH INDIVIDUAL BUSINESS FOR HOURS, MENU and STATUS.  YOU CAN CLICK HERE FOR THE WAUKESHA COUNTY RESTAURANT GUIDE. 
Do you find yourself asking the following questions:
Where is the best Lakefront Dining by me?
Where can I sit outside on a patio to dine?
where can I eat outside? who has igloos?
Well, we've got you covered with Waukesha County's best outdoor dining spots.  Some have lake views, other great patios and a few have beaches!  There is no greater joy than mingling with friends on a patio in the summertime, or having a datenight overlooking the lake, or taking the family to a restaurant where the kids can play at the beach.  There are so many options in Lake Country!  Want to know more about the Lakes of Lake Country, click here for that guide.
Please thank our GUIDe SPONSOR:
Oconomowoc Physical Therapy is an independent, boutique-style clinic
dedicated to comprehensive whole-body care.
Dr. Carla Colella, DPT, OCS can enhance your sports performance or help you with your aches & pains, especially when previous attempts have not been successful.
Check her out on Instagram @OconPT and Facebook
This guide is split into 4 categories:
Click below on the section you want to be taken to:
10+ Outdoor heated dining options
1. Bass Bay Brewhouse in Muskego has an outdoor patio tent that is heated.

2. Tabi's Winebar in Downtown Hartland has an outdoor patio and even better it is heated!  They are kid-friendly and have games and NA fun drinks.
3. Mr. Brews Taphouse in Menomonee Falls has a great patio for outdoor seating that also has two heaters ready to go for the cooler weather. A third heater is on the way!
4. Fall-fresco dining is easy at The Corners of Brookfield, where patrons can enjoy outdoor dining comfortably thanks to dozens of patio heaters being set up at BelAir Cantina, Café Hollander, Goddess and the Baker, Grimaldi's Pizzeria, Silverspot Cinema and Wahlburgers. Four fire pits with lounge furniture are also being installed at the town center to provide added seating and comfort for guests.
5. Magellan's on Main in Waukesha has outdoor seating! They currently have 7 booths outside and their bar is open air. They are able to open up the front of the building completely on both our bar side and dining side. They have an open air booth on dining side where you can still be indoors but enjoy the outdoors!
6. Bilda's Freiss Lake Pub in Hubertus has heaters on both of their decks.
7. Stolley's Hogg Alley in Oconomowoc has out an outdoor heated patio.
8. Stoll's Olde 109 in Watertown has an outdoor heated patio.
9. Artisan 179 in Pewaukee has outdoor, heated seating. They have 4 heaters, 2 on each patio & 2 fireplace tables as well that seat 6-8 guests at each.
10. 5 O'Clock Club in Pewaukee has heaters on the patio and will use them when the weather permits.  
11. Zesti in Hartland has outdoor heaters on their patio.
12. Mama D's Genesee Depot location and Wales location has plenty of seating by their fireside hangout! It is the perfect atmosphere for sipping a hot drink, enjoying one of our grilled panini sandwiches, or munching on a sweet treat!
13. Splash Martini Bar has 3 fire pit tables and a few heaters.
14. Beer Snobs Ale & Eats in Hartland has outdoor heating.
15. Palmer's Steakhouse in Hartland has outdoor heating.
16. Sevens Seas in Hartland has fire tables and outdoor heaters.
17. Rivalry Pub in Oconomowoc has a new outdoor heated area.
Outdoor dome dining options
Zin Uncommon in Delafield – Snow Globe (not pictured)
Cafe Hollander at the Corners of Brookfield
Bass Bay Brewhouse in Muskego
Palmer's Steakhouse – Private Winter Igloo
Fishbones in Delafield – Snow Globes (not pictured)
Formerly Bayside on Okauchee – now Smoke on the Water 
The RIDGE Hotel in Lake Geneva
Lakelawn Resort in Delavan
Best on the Lake Dining in Lake Country
AJ's Bar and Grill on Muskego Lake

Artisan 179 on Pewaukee Lake

Bass Bay Brewhouse on Bass Bay Lake

Bayside on Okauchee on Okauchee Lake

Chocolate Factory on Pewaukee Lake

Coco's Seafood and Steakhouse on Lac La Belle
Copper Dock on Friess Lake
Curly's on Pewaukee Lake

Doc's Dry Dock on Pewaukee Lake

Edgewater on Pewaukee Lake

Foolery's on Okauchee Lake – open

Gina's Sports Dock on Pewaukee Lake

Golden Lake Pub on Golden Lake

Golden Mast on Okauchee Lake

Fishbones on Nagawicka Lake
Hollywood's on Okauchee Lake (cannot get to via boat)
Kim's Lakeside on Pewaukee Lake
Lago Su Bella on Lac La Belle
Lakerz on Fowler Lake – rooftop seating

Lucky Chucky's Beach Bar and Grill on Silver Lake (formerly Burke's Lakeside)

Michael's House of Prime on Pewaukee Lake
Panga Bar & Grill on Upper Nemahbin Lake
Seaboard Bar & Grill on Pewaukee Lake (formerly Ristorante Lago)
Seesters on Pewaukee Lake

Seven Seas on Nagawicka Lake

Splash Martini Bar on Lac La Belle
5 O-Clock Club on Pewaukee Lake
https://www.instagram.com/p/BmcMxtPgtaC/
Lakefront Dining with a Beach
These restaurants offer lakeside and lakefront dining in a casual atmosphere and are family friendly as they have a beach for the kids to play in while waiting for the food to arrive.
Foolery's on Okauchee Lake
Gina's Sports Dock on Pewaukee Lake
There is a snack shop at City Beach in Oconomowoc
The Pewaukee downtown lakefront restaurants are a street across from the beach
Best Patio Dining in Lake Country and Waukesha County
All of the Restaurants above on the "On-the-lake" list have great patios, plus the following:
Rivalry Pub in Oconomowoc at the Club at Lac La Belle
AJ O'Brady's in Menomonee Falls
Americas continental
Andreas Red Rooster in Waukesha
Angelinas in Delafield

Beer Snobs in Hartland

Bel Air Cantina at Corners of Brookfield

Belfast Station in Sussex

Belfre in Delafield

Bullwinkles in Brookfield

Butler Inn in Pewaukee

Café Hollander at Corners of Brookfield
Cafe Manna in Brookfield

Carlee's Bar & Grill in Pewaukee

Cornerstone Oconmowoc

David Alan Alan's Smokehouse & Saloon in Mukwonago

Delafield Brewhaus

Ella's Public House in Wales

Fiesta Cancun in Oconomowoc

Grill 164 in Oconomowoc
Grill Junkies in Delafield

I.d. in Delafield

Joe Mamas in Colgate

Kim's in Stonebank

Kurt's Steakhouse 

Main Mill in Menomonee Falls

Mama D's in Wales

Margaritas Mexican grill
Mazatlán in Delafield
Mr. Brew's in Menomonee Falls
Nettie's Irish Pub in Pewaukee

North Lake Bear Trap

North Star American Bistro in Brookfield
Overboard at Sam's in Okauchee
Parkside 23 in Brookfield
People's Park in Waukesha
Revere's in Delafield
Rumor's Sports Bar & Grille in Sussex

Senior Tomas in Hartland

SOCIAL HAUS in Menomonee Falls

Stoll's Olde 109 in Lebanon
The 5 O'Clock Club in Pewaukee
Thirsty Duck in Sussex
Thunder Bay Grille in Pewaukee

Twisted Fire in Oconomowoc

Twisted Vine Wine Bar in Pewaukee 

Vino Cappuccino in Brookfield

Vintage Grounds patio in Muskego

Zesti in Hartland

Zin in Delafield
https://www.instagram.com/p/CCcWtYvl8MV/
Are we missing your favorite lakefront dining spot or patio location?
Tell us and we'll add it to our list!!!!
Check out tons of date ideas in Lake Country or Waukesha County grouped by cateogory.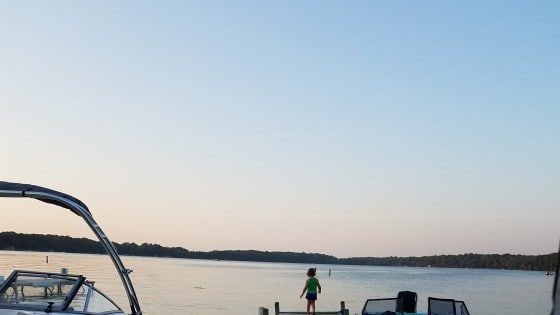 Get to know the Lakes of Lake Country and Waukesha County with this great guide.
We list out over 300 restaurants in Waukesha County organized by city.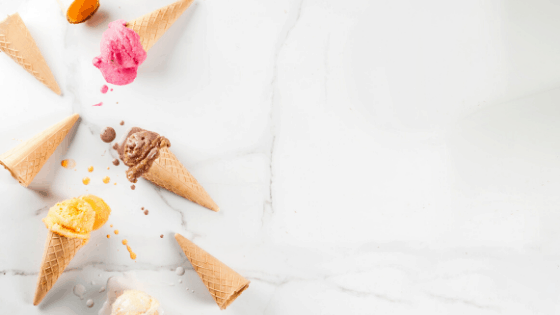 Get 18+ ideas for a sweet treat after your beautiful dining experience.