Who loves the smell of fresh-brewed coffee?  What is better than finding your favorite coffee shop and curling up with a good book, catching up with a good friend, or a cranking out a solid hour of hard work? We must be spoiled in Lake Country, because we've put together a list of over 30 local coffee shops.  Tell us which is your favorite one in the comments below and why.  We hope you enjoy your coffee in a great, local cafe today.
Note: Please check with cafe on open hours and days. Large national chain coffee franchises were not included in our listing.  Careful, coffee may be hot.
---
Please thank our Coffee Shop Guide Presenting Sponsor: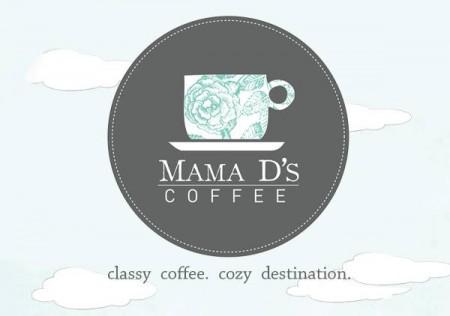 Mama D's Coffee brings charm, warmth, and exceptional coffee at three locations (Wales, Waukesha, and Genesee Depot).  Each building we call home has history and character, and we are fortunate to have been welcomed by each community with loving arms and smiling faces. In fact, Mama D's Coffee was voted Best Coffeehouse in the greater Milwaukee area for 2016 and 2017! From students, dog-walkers, work commuters, bicycle enthusiasts, to anyone searching for a sweet treat, classy coffee, and a cozy destination…you can surely find all of that and more at Mama D's!
Mama D's proudly serves Valentine Coffee, roasted in Milwaukee.  We have a full breakfast and lunch menu (also open for dinner in Wales).  Try our famous baked oatmeal or homemade quiche for breakfast (or a waffle in Waukesha or Genesee Depot), a panini (try a turkey pesto), wrap, soup (by The Soup Market), or salad for lunch.  We are so fortunate to have two in-house bakers that provide freshly baked treats for all of our shops (try the pumpkin chocolate chip muffin or our new addition…pie!).  We have gluten-free and vegetarian options. And of course, we have an extensive drink menu of "Mama's Favorite" flavored lattes, tea, smoothies, seasonal specials, or a simple mug of black coffee…we'll find something to fill your craving!
Thank you also to our tiered sponsors: Birch & Banyon Coffee, Steam Yard Coffee, Brewers Two Café and Pink Mocha Café.
If you are a local coffee shop and would like your logo and expanded description included below, reach out to erin@lakecountryfamilyfun (dot) com.
---
Coffee Shops in Lake Country by City
Oconomowoc
Watertown
Delafield
Hartland
Pewaukee
Brewers Two Cafe Coffeehouse
203 W. Wisconsin Avenue, Pewaukee, WI 53072
Phone: 262-701-4902 | Fax: 262-701-4903
Hours
Mon-Fri: 6:00am – 6:00pm
Sat: 7:00am – 5:00pm
Sun: 8:00am – 5:00pm
——————————————————
Brewers Two Cafe Westwood
2900 Golf Rd, Pewaukee, WI 53072
Phone: 262-928-7590
Hours
Mon-Fri: 6:00am – 3:00pm
Sun and Sun: Closed
Wales
Genesee Depot
Mukwonago
Muskego
Waukesha
Menomonee Falls/Butler/Lannon
Brookfield
You can view all of these Coffee Shops on our map below for driving reference:
Like this guide? Check out some of our other local guides:
Moms Groups and Play Groups Guide
Southeastern Wisconsin Birthday Party Guide!