Who loves the smell of fresh-brewed coffee? What is better than finding your favorite coffee shop and curling up with a good book, catching up with a good friend, or a cranking out a solid hour of hard work? We must be spoiled in Lake Country, because we've put together a list of over 30 local coffee shops. Tell us which is your favorite one in the comments below and why. We hope you enjoy your coffee in a great, local cafe today.
Note: Please check with cafes on open hours and days. Large national chain coffee franchises were not included in our listing. Careful, coffee may be hot.
---
Please thank our Coffee Shop Guide Presenting Sponsor: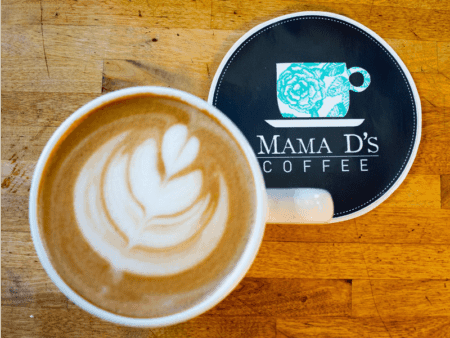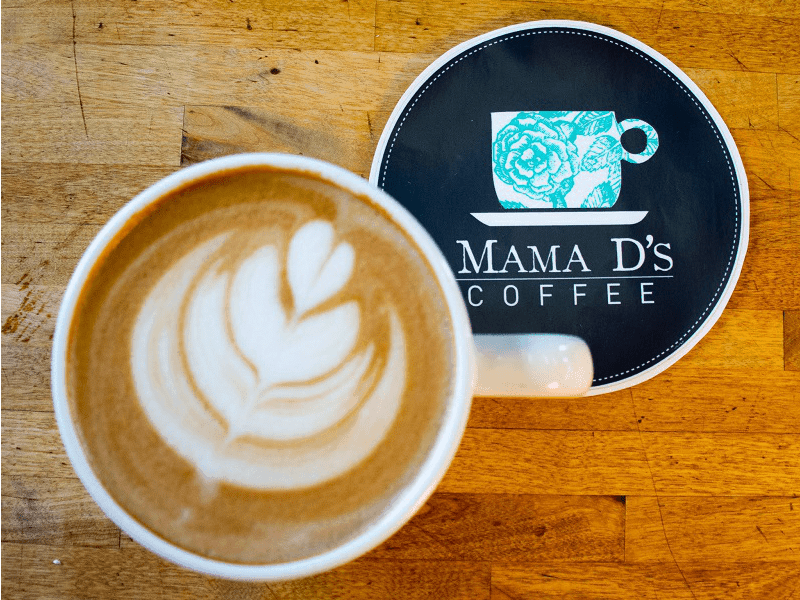 In addition to exceptional coffee, Mama D's brings charm and warmth to all three locations in Wales, Waukesha and Genesee Depot. Each building has history and character amidst communities we are proud to serve. Mama D's Coffee was voted Journal Sentinal's Best Coffee House in the greater Milwaukee area in both 2016 and 2017. In addition to our quality coffee, we also offer tasty food made with fresh ingredients and can satisfy any sweet tooth in this charming trio of shops.
Mama D's proudly serves Valentine coffee roasted locally in Milwaukee. Supporting other local businesses is crucial to Mama D's and we take joy in offering Sassy Cow milk from Columbus, WI for our delicious lattes and other specialty coffee drinks, and farm fresh eggs from Three Brothers Farms for our outstanding breakfast sandwiches and burritos, egg bakes, and locally-famous quiches. We also offer a variety of soups from The Soup Market in Milwaukee which change daily and range from the more traditional Loaded Baked Potato to the more exotic African Peanut and Chicken.
Our baristas are adept at making every drink a work of art and take pride in delivering a product of the best caliber. Much of what you purchase at Mama D's is made from scratch. From the baked oatmeal to the daily-made muffins, keeping things fresh and using our own savory recipes is paramount at Mama D's. We serve a wide variety of sandwiches to quench all cravings. Gluten-free and vegetarian options are offered, again supporting local businesses KalyANa Bakery in Dousman, WI and Molly's Bakery in Pewaukee, WI for these specialty items.
Store hours vary per each location but can be found in detail at mamadscoffee.com. You can also visit our Facebook page, Mama D's Coffee, or follow us on Instagram @mamadscoffee to find out the latest information on open mic nights, poetry readings, renting out a location, or when you can stop in for the next Mama D's Cares Day in which 10% of our profit goes to a local charity picked by the staff. We look forward to meeting you!
---
Thank you also to our tiered Coffee Shop sponsors:
Birch & Banyon Coffee, Steam Yard Coffee, Brewers Two Café, Roots Coffee Bar & Café, Whelans Coffee and Cream, Pink Mocha Cafe and This Great Coffee Place.
If you are a local coffee shop and would like your image and expanded description included in this guide, reach out to erin@lakecountryfamilyfun (dot) com.
---
Coffee Shops in Lake Country and Waukesha County by City