In 2017, my family and I explored all eleven of the Waukesha County Parks in one year. As a lover of public libraries and books in general, I thought it would be fun to visit all sixteen Waukesha County Libraries during the summer of 2019. The Waukesha County libraries are part of the Bridges Library System, which allows patrons to borrow and return books from any of the 24 libraries within Waukesha and Jefferson counties.
Menomonee Falls Public Library
W156 N8436 Pilgrim Road
Menomonee Falls, WI 53051
(262) 532-8900
I headed to the Menomonee Falls Public Library for my seventh Waukesha County library this summer. What a pleasant surprise. Despite living in Lake Country for twelve years, I've only been to Menomonee Falls a few times. Like the Delafield Public Library, Brookfield Public Library, and Pauline Haas Public Library, this library is part of the city's municipal complex. The size and the scale of the complex surprised me. I did utter a "whoa" in the parking lot when I realized the size of the actual library.
Grrreat things at the library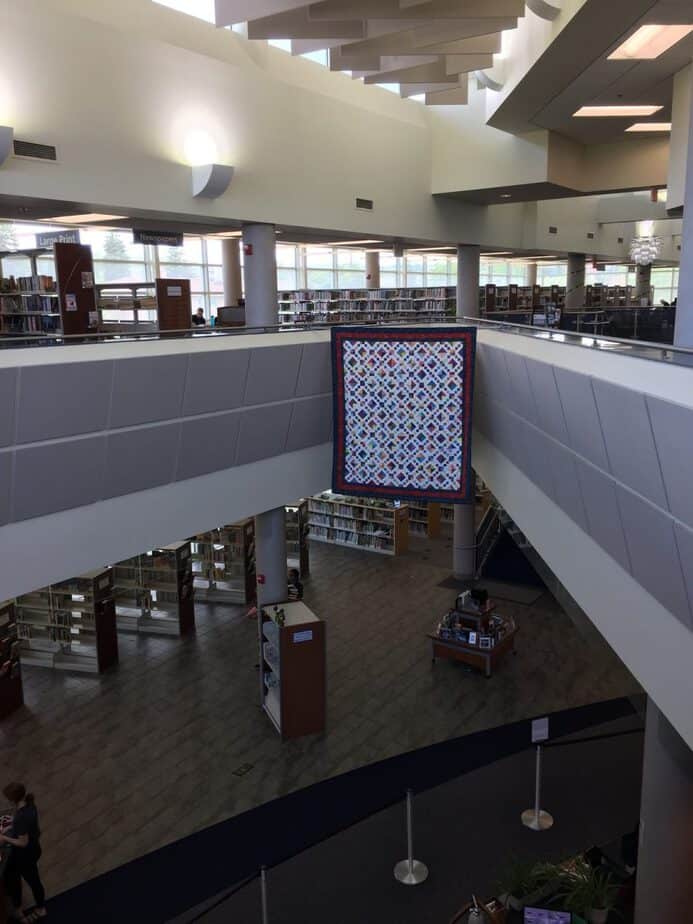 Upon entering the library, you'll be greeted in to the tall, angular two story foyer by a colorful jewel box pattern quilt. On the first floor, you'll notice prints leading you to great things in the children's area. Are the prints – are they from a bear, a raccoon, a child? A window-filled reading and exploration area awaits with an indoor tree.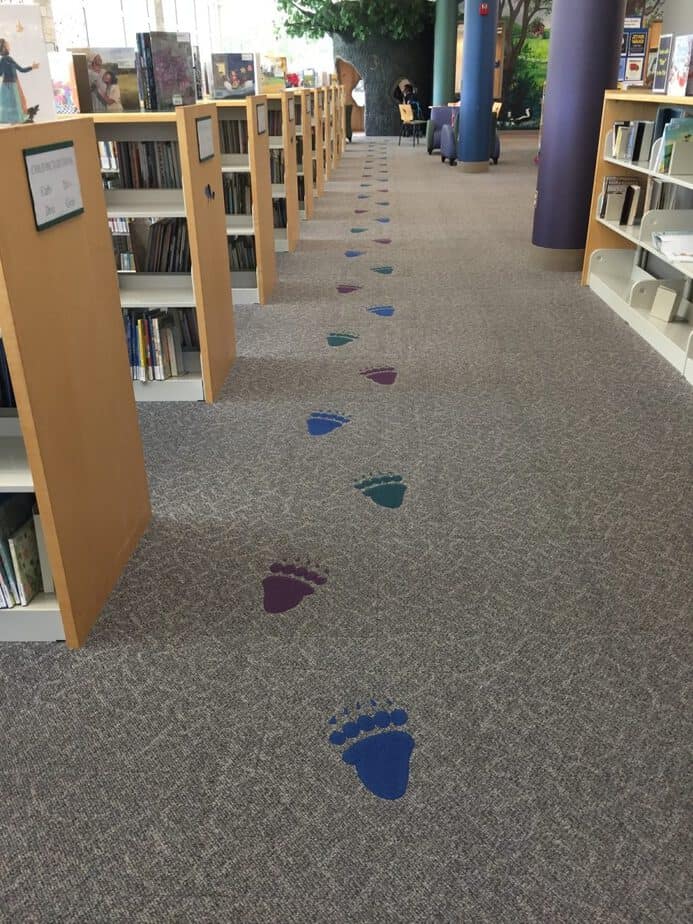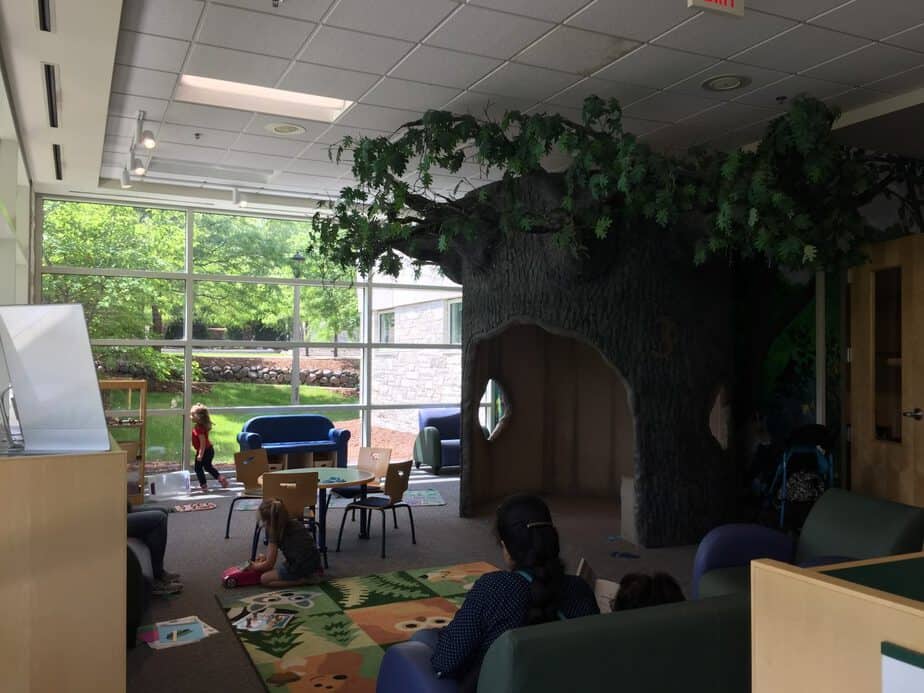 Children have their very own study room downstairs reserved for them during the afterschool hours. The room has two tables that seat a total of eight and a whiteboard, perfect for group projects. The area also features a sunroom, which was closed during my visit.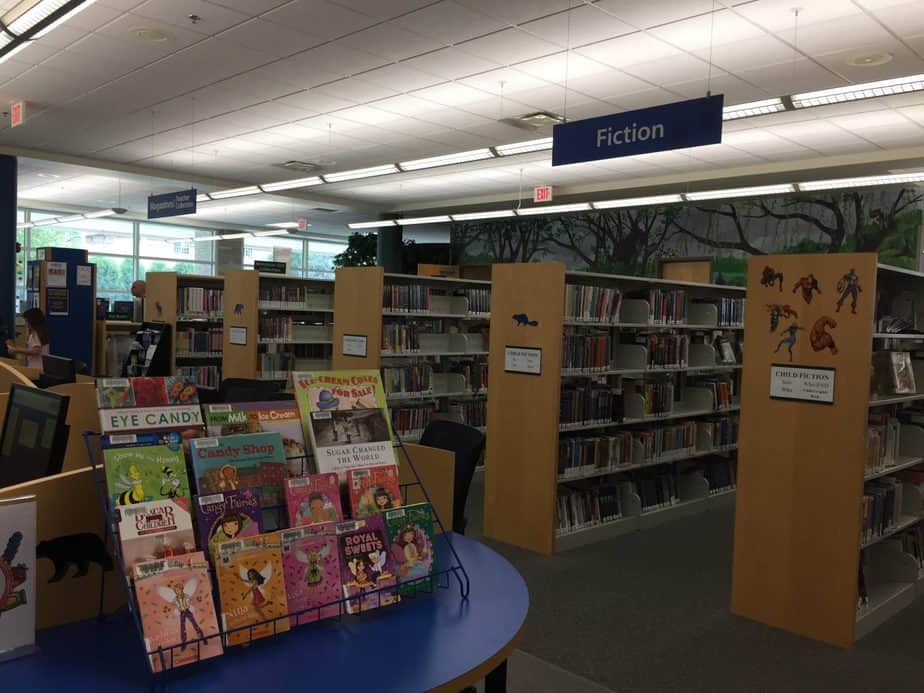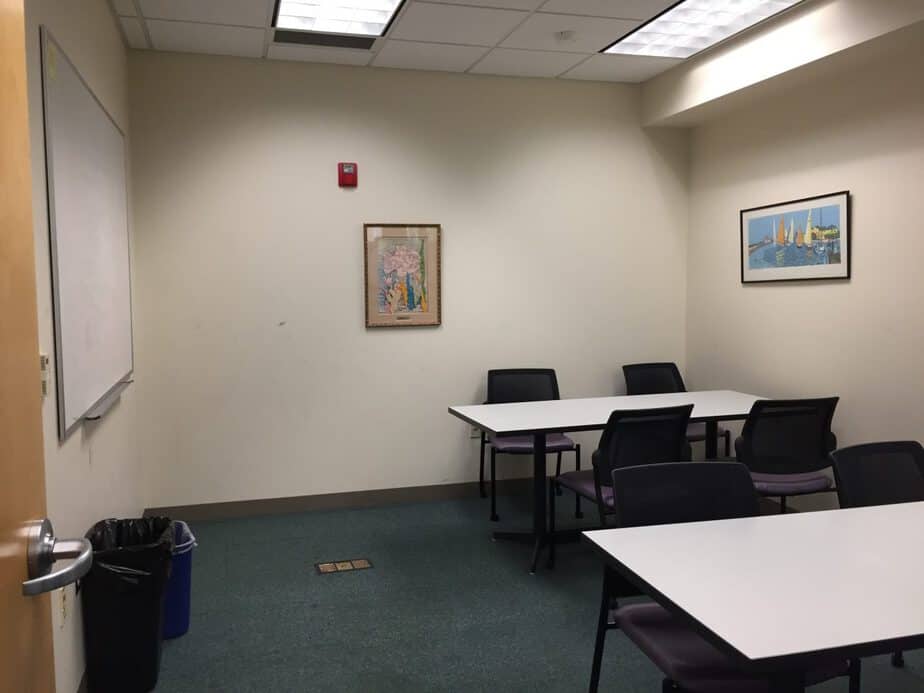 Head on up
Teens have their very own space upstairs. During my visit, I came across a "crime scene," featuring themed books.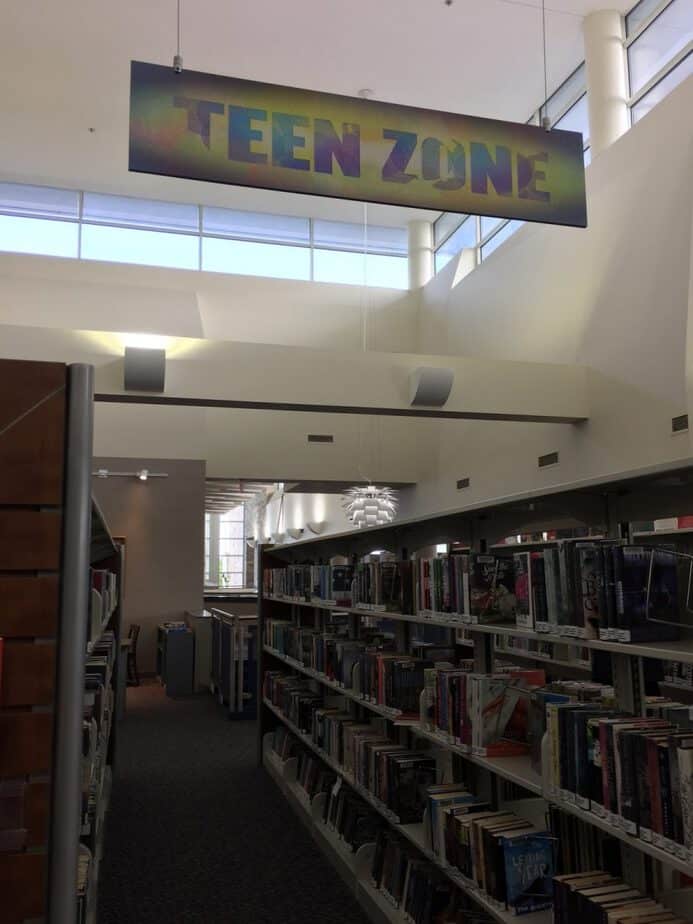 How do I study? Let me count the ways.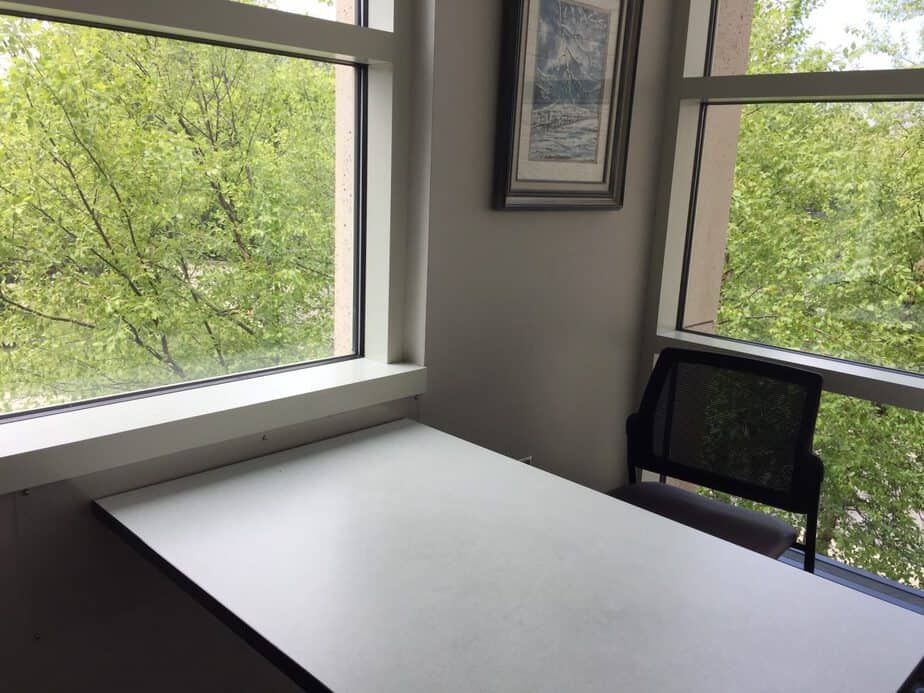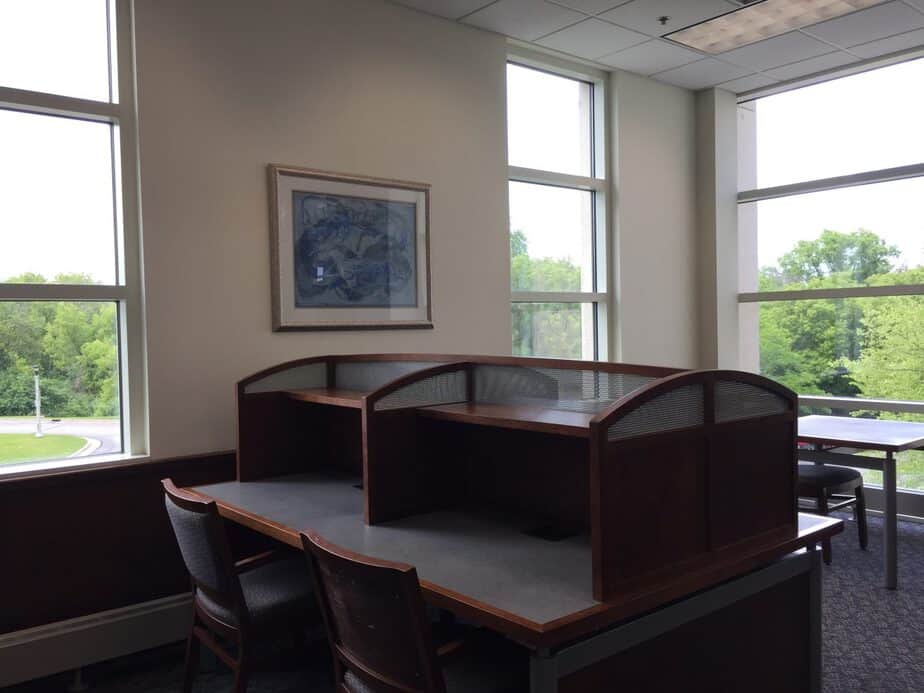 Besides the Teen Zone, you'll find seven study rooms upstairs. One could even be called a corner office with windows on two walls. One study room is a quiet zone with desks and tables available for multiple people to work quietly.
Drive-up book drop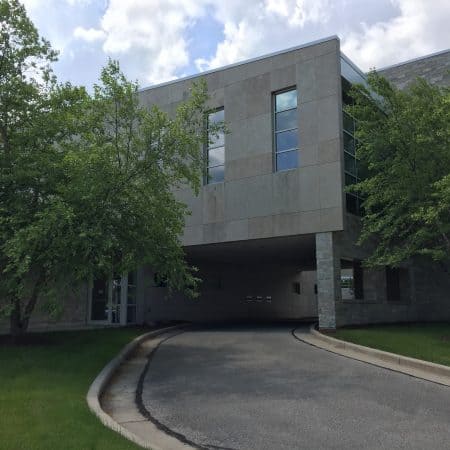 Books have their own porte-cochère, allowing patrons to stay in their vehicle and covered when returning materials to the library. The angular architecture and the limestone give it quite a fancy look.
Read, stay, explore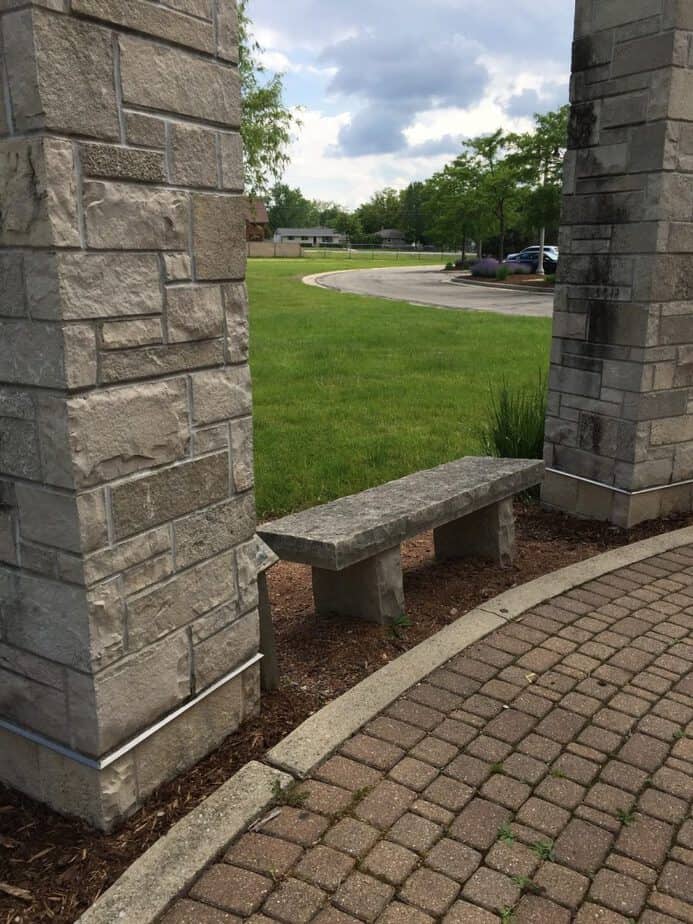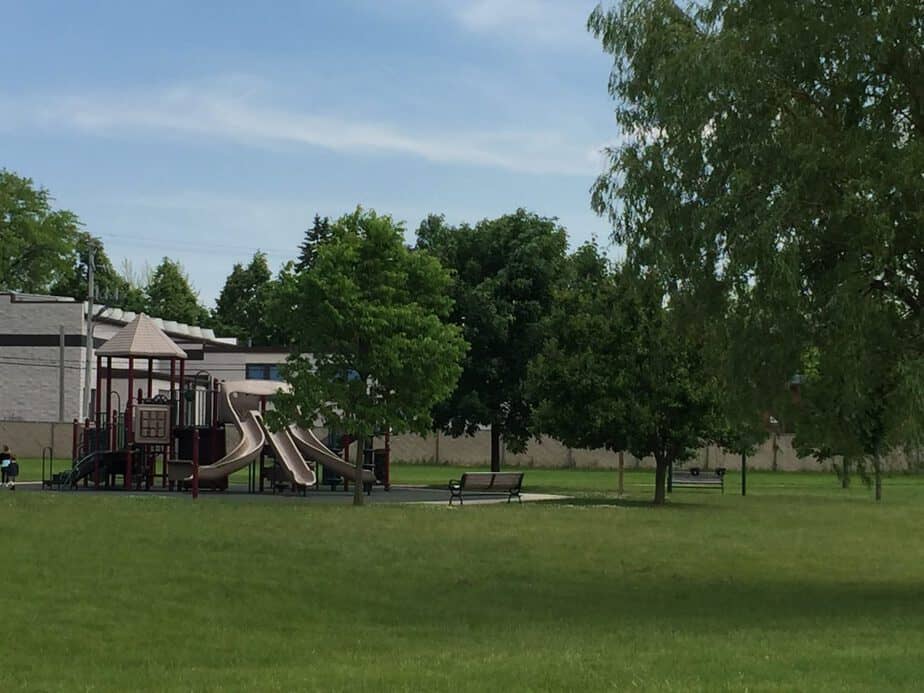 If you follow the brick pavers in the parking lot, you'll find yourself at a beautiful seating area, where I found a few bikers and joggers taking a break on the benches. The playground is surrounded by lots of room to run, throw a frisbee, or kick a ball. You won't have to move your vehicle to enjoy these outdoor areas because they share a parking with library, just as the Mukwonago Community Library and the Pauline Haass Public Library share parking lots with the nearby playgrounds.

If you're looking for more adventure, Menomonee Park, part of the Waukesha County Parks system, is just five miles away.
Seven libraries down, nine to go…