In 2017, my family and I explored all eleven of the Waukesha County Parks in one year. As a lover of public libraries and books in general, I thought it would be fun to visit all sixteen Waukesha County Public Libraries during the summer of 2019. The Waukesha County libraries are part of the the Bridges Library County system, which allows patrons to borrow and return books from any of the 24 libraries within Waukesha and Jefferson counties.
MUKWONAGO COMMUNITY LIBRARY
511 Division St.
Mukwonago, WI 53149
(262) 363-6411
My second stop of my library tours was to the Mukwonago Community Library. I was in the area to take a meal to a new mom and decided to visit the library. Boy, was I glad to visit this new to me library! I was armed with my library card, but if you need one, it's easy to sign up for one, which allows you access to all libraries within the Bridges Library County system.
Now entering the Kid Zone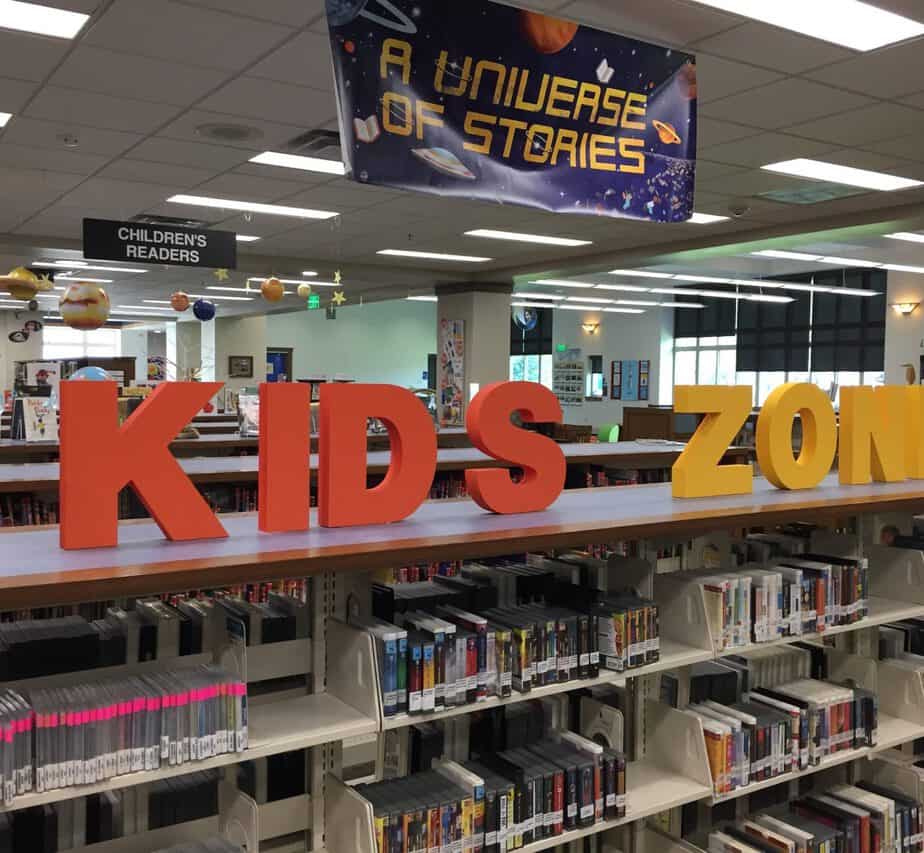 Upon entering the library, you'll see the children's area on the left with Kid Zone signage greeting you.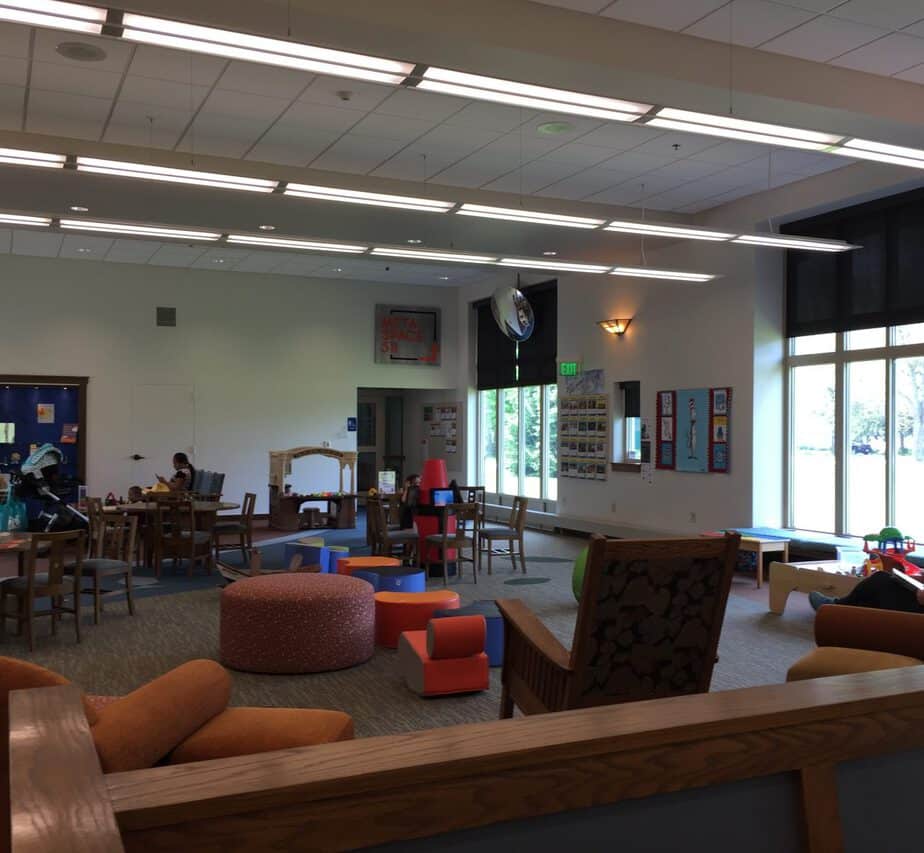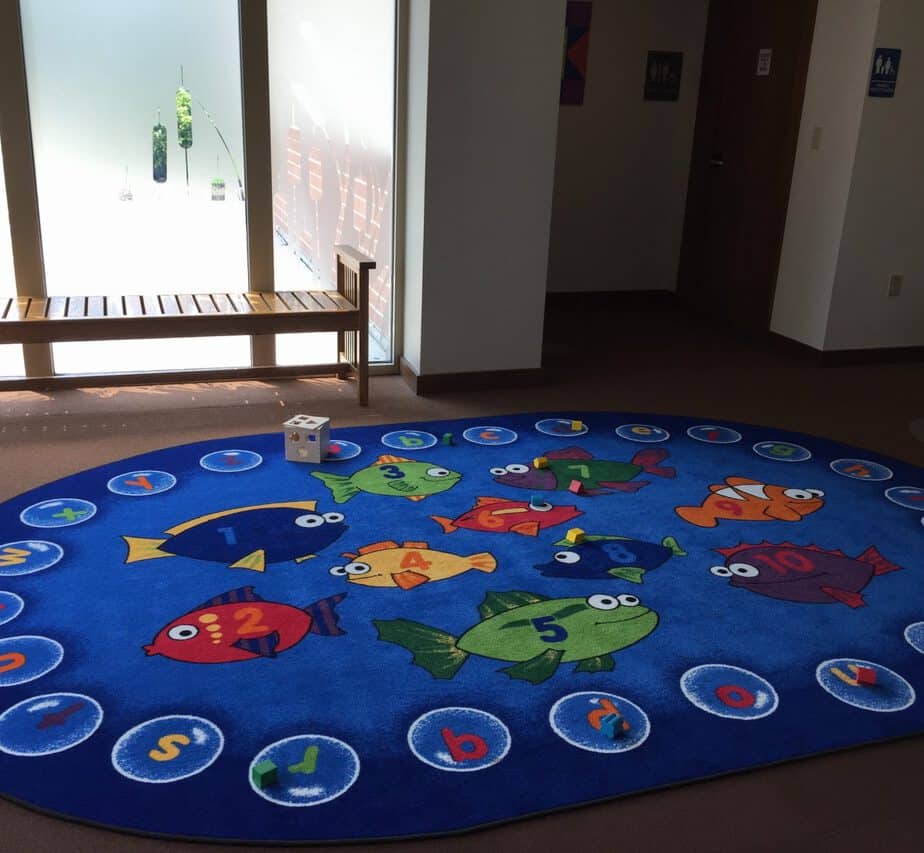 With high ceilings and ample natural lighting, this children's play area, filled with pretend play stations, activity tables, and comfortable seating for both kids and their grown-ups, seemed larger than the entire children's section at the Oconomowoc Public Library.
Books and crafts and ukes – oh my!
Hats off to the Mukwonago Community Library for having creative bundles of goodness that can be checked out by kids of all ages. You can borrow books bundled together with a pretty bow based on a themes likes bees and things that grow from seeds. You can borrow craft kits to encourage your child's creativity at home. You can even borrow ukuleles! (The craft kits and the ukuleles do have to be returned to the Mukwonago Community Library.)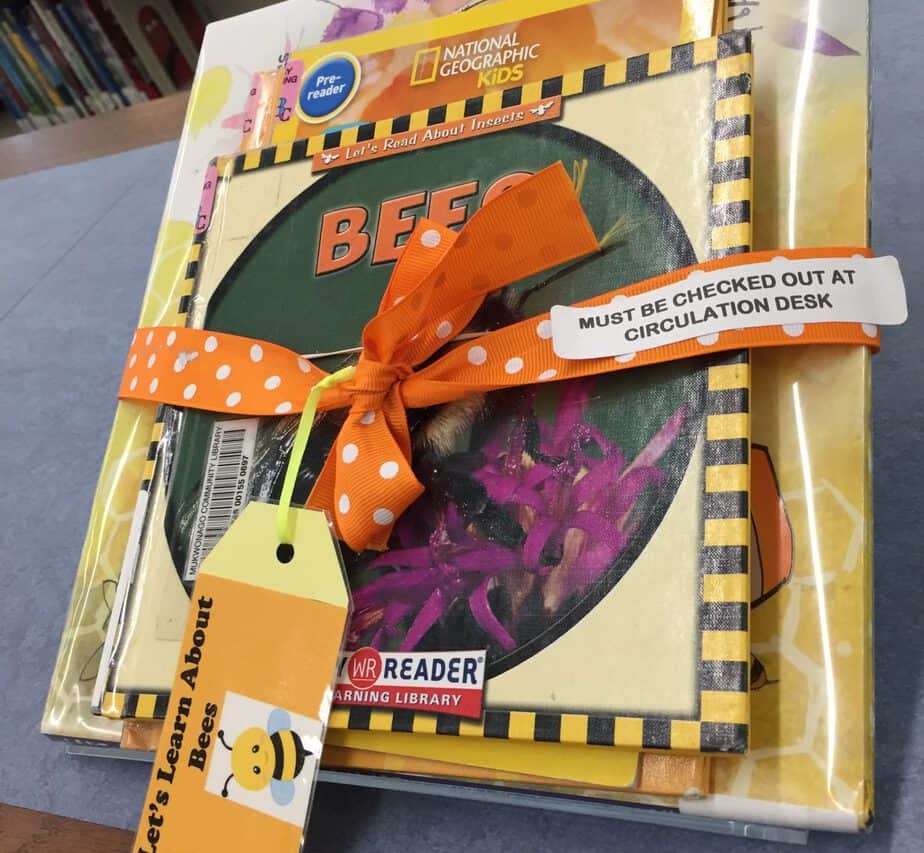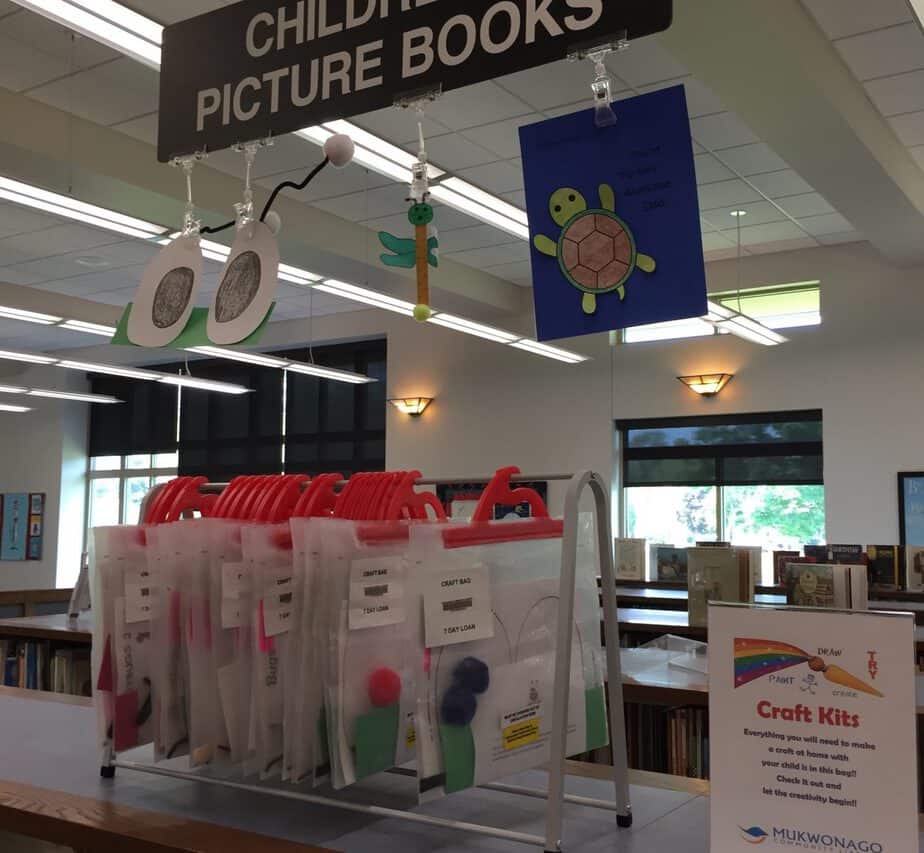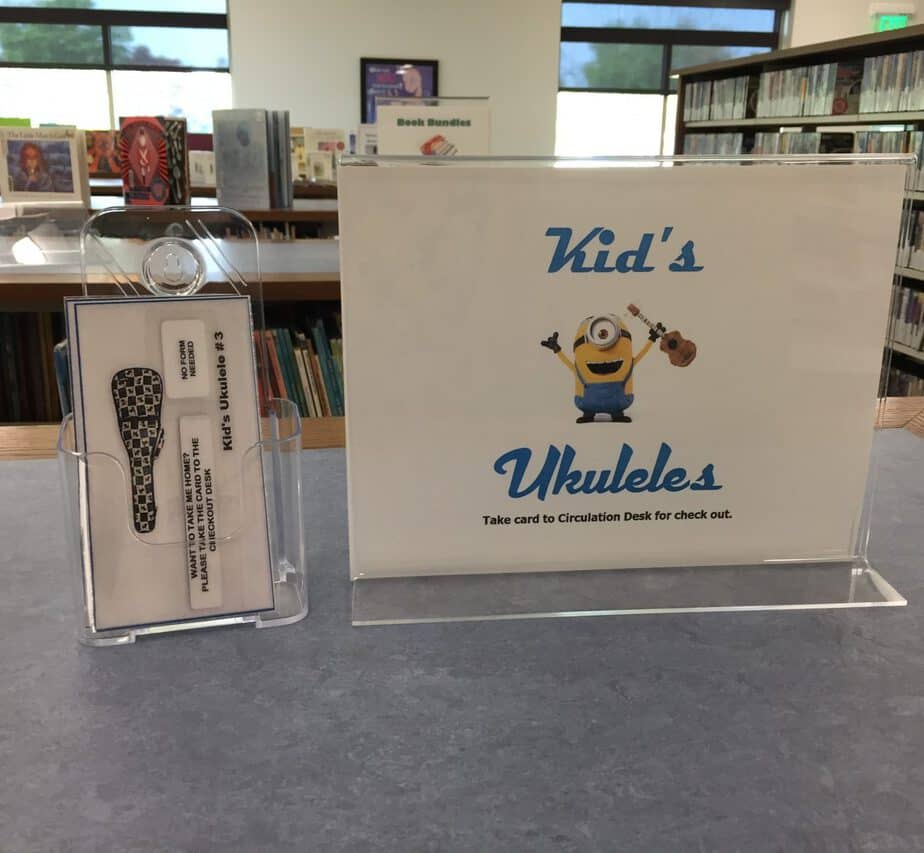 When you do return the ukulele, you'll need to return it inside the library. It's too big for the drive-up book return.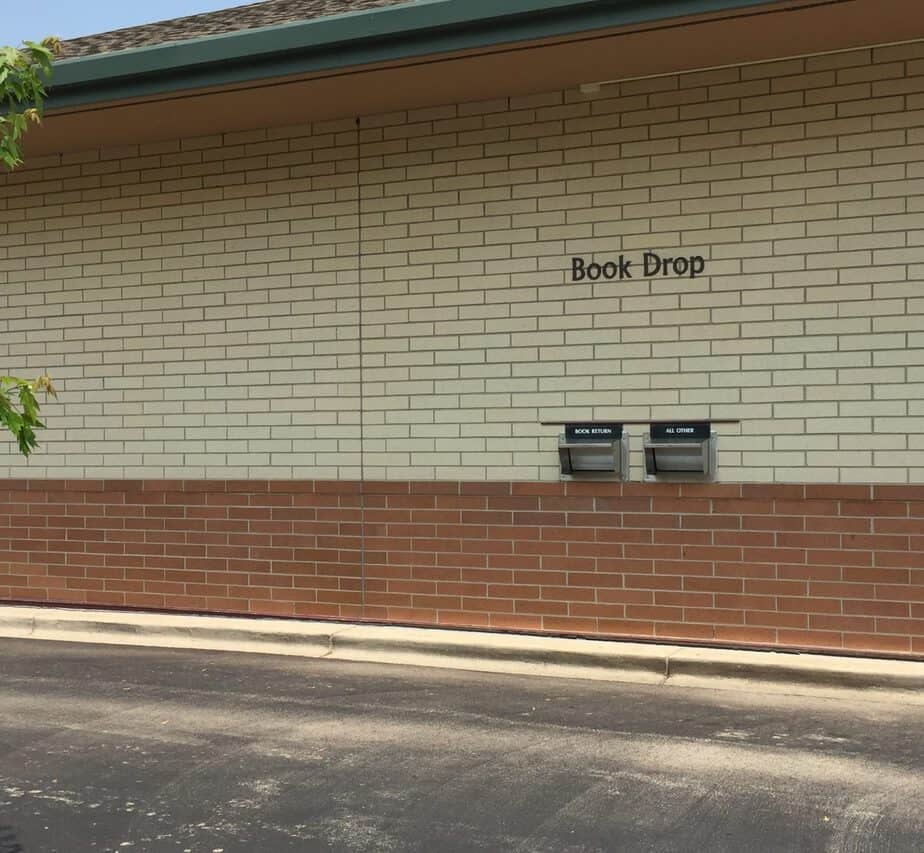 If you need a quiet place to study or to get some work done, visit the reference librarian to access one of the two study rooms. These light-filled rooms each seat four people.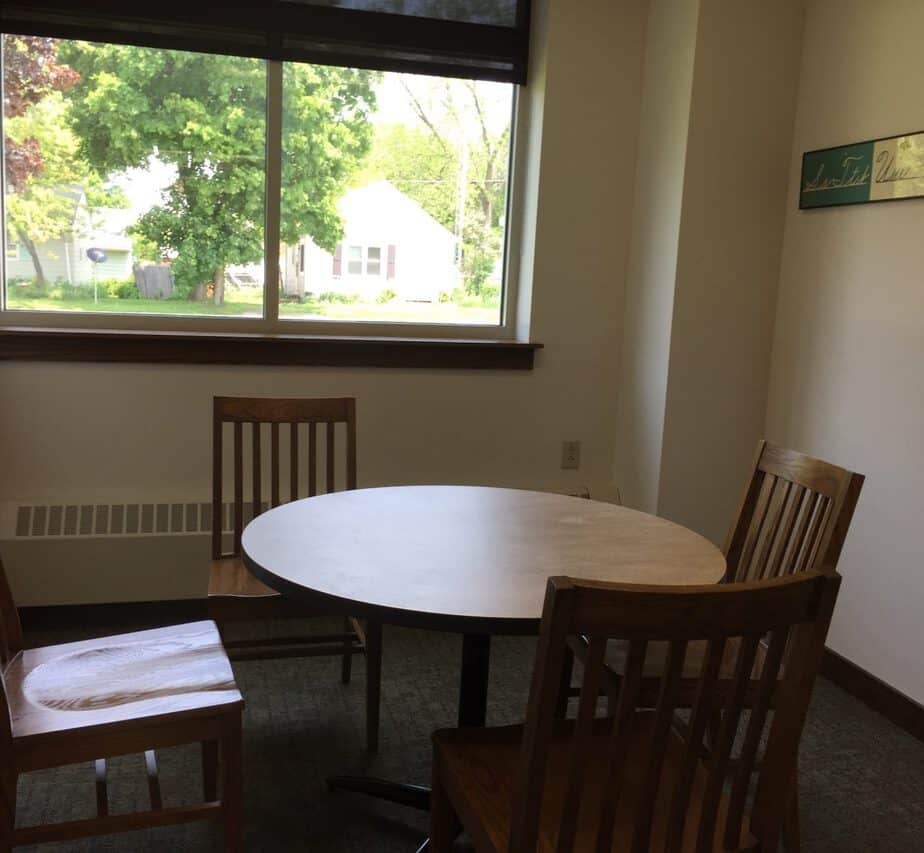 Use your outdoor voice
If you're visiting the Mukwonago Community Library for the first time, be sure to pack some snacks and explore the park next door. This park is packed with soccer goals, a basketball court, a playground, a baseball diamond, and benches.

Erin of Lake Country Family Fun and her kiddos even did Goat Yoga here in summer 2018!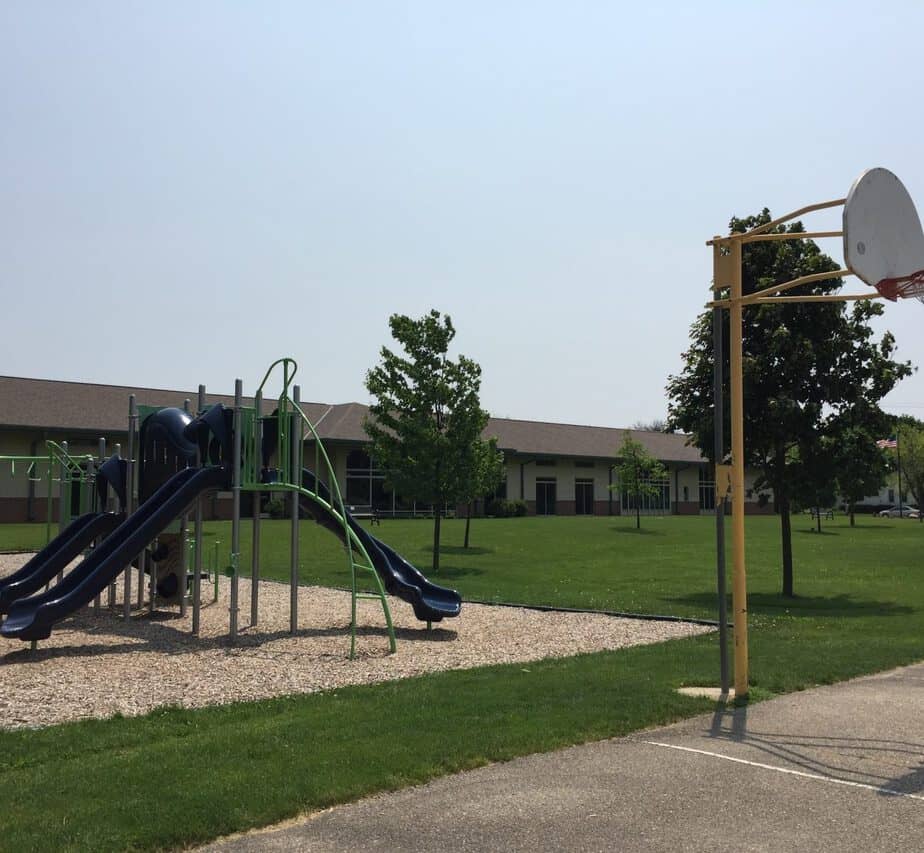 After visiting the library and exploring the park, I continued exploring Mukwonago by visiting a local coffee shop. Two libraries down, fourteen to go.