My family and I moved to Mukwonago 6 years ago in search of small town living but not wanting to be too far removed from Milwaukee.  We found exactly what we were looking for in Mukwonago. A family friendly town of about 8,000 people, just 20 minutes from Milwaukee, Mukwonago has everything you need to truly enjoy life in Lake Country.  
6 Reasons to Love Mukwonago
1. Small town feel with modern conveniences
Mukwonago is a small town and you feel that vibe as you stroll down main street.  Boutique shops, cozy restaurants, accessible parks and beaches keep us feeling close and connected.  But move away from Main street and you'll find shopping, recreation, and entertainment on a much larger scale.
2. Parks and outdoor space
Mukwonago has almost 400 acres of park space in addition to Waukesha county parks.  These beautifully maintained outdoor spaces feature playgrounds, trails, sports fields, pavilions, band shells, swimming, beaches and more.  The village is bike and pedestrian friendly meaning you can get around safely and stay active throughout the year.
3. Events
We all know Milwaukee is the place to be for summer festivals, but I was pleasantly surprised to find seasonal festivals in Mukwonago that pack our streets. No need to leave, when all the fun is right here!  These are just a few highlights, there is always family friendly fun to be found in Mukwonago including the inaugural Balloons over Mukwonago festival coming July 2019.
Maxwell Street Days

– a flea market with over 600 vendors selling crafts, produce, plants, tools, food and refreshments.  You can visit this massive event 4 weekends each summer.

Farmer's Market

open May-October with the best local food and goods around.

Mukwonago Lions Summerfeste

– a 4 day event over Father's Day weekend with music, food, entertainment, rides, and a parade.  

Fall Fest with a craft fair, petting zoo, chili cook off, music and entertainment.

Midnight Magic

is a town wide old fashion Christmas celebration featuring shopping, food, entertainment, parade, Santa and carriage rides culminating with fireworks.
https://www.instagram.com/p/BUfRJYblC47/
4. Schools
The Mukwonago school district is consistently ranked in the top tier of Wisconsin schools.  The children in this district have every opportunity from academic programs, to music sports and community involvement.  
5. History
Mukwonago has a rich history dating back to the early 1800's.  Our Red Museum has been restored to a Victorian style home reflecting life in post Civil War Mukwonago.  Children and adults alike will find nuggets of history and enjoy learning about our past at this fun attraction.  
6. Community
Mukwonago is made up of little neighbors all across the village, each boasting unique benefits.  Some in the heart of town allow you to walk to shops, restaurants and all the action. Others sit further out and feature community parks and access to water.  No matter where you choose to put down roots you'll find friendly down to earth neighbors, lots of kids, and a community you will love to be a part of.
We took a chance on Mukwonago 6 years ago and have never looked back.  This growing and thriving village is focused on maintaining its rich history while accommodating the growing population.  As the village grows, leaders are committed to keeping the small town community focused feel. Come visit and see if this little gem is right for you.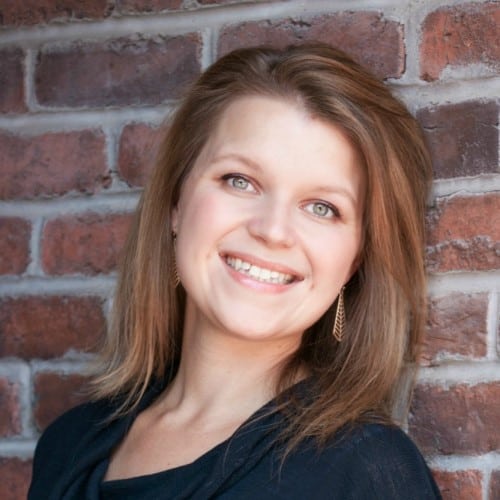 Sarah is a Mom, wife and creative blogger. Wisconsin born and raised, she's currently living in Mukwonago with her husband and 2 daughters. You can find her sharing simple inspiring crafts, home decor and recipes at Creative Ramblings.
Related "City Love" Articles