Brookfield is a place loved by all in Lake Country and Waukesha County. 
We at Lake Country Family Fun have put together a list of the 6 reasons (and many sub-reasons) we love Brookfield with awesome help from our friends from Visit Brookfield!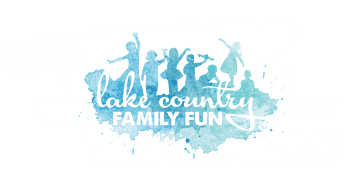 1. The Place to SHOP
Brookfield is definitely a great place to SHOP! Did you know that Brookfield is home to more than 3 million square feet of shopping?  There are so many great places to shop for everything from food, to pets, to fashion and fun!
2 regional malls:

The Corners of Brookfield (Always check HERE for what's new and going on at the Corners)

Brookfield Square

32 shopping plazas including:

Ruby Isle
Fountain Square
Brookfield Fashion Center
more!
2. The Place to PLAY
In Brookfield, choose your own brand of fun! Miles of beautiful city parks, a variety of health, fitness and spa options, movie theaters, performing arts and entertainment are waiting for you.
Parks– The Greenway Trail system connects parks and neighborhoods all around Brookfield. Fox Brook Park offers a quarry lake with sand beach, volleyball, fishing, and paddle boats. Wirth Park is the place to go for outdoor family fun. Read more about Parks in our Best local Parks Guide and our Guide to Waukesha County Parks.
Health and Fitness– From hot yoga to kickboxing, and Wisconsin's first Lifetime Fitness- a high-end, full-service health club and spa. Find the full Waukesha County Fitness Guide here.
Entertainment– Marcus Movie Tavern, Silverspot Theatre, Adventure Rock, X Golf (indoor golf simulators and bar & food), escape rooms, the Sharon Lynne Wilson Center and Wisconsin's first WhirlyBall. Also, did you see Urban Air is coming to Brookfield?  
3. The Place to DINE
In Brookfield, there are more than 150 restaurants to fit any budget and appetite!
Comfort food like custard at Kopp's and Oscars and burgers at Fuddruckers.
Yummy breakfast at First Watch or Original Pancake House.
Guac and margaritas at Jose's, Belair Cantina or Wisconsin's first Uncle Julio's.
Date night at Cooper's Hawk, Bonefish, Parkside 23, Cafe Hollander, Melting Pot, Mr. B's or Fleming's.
Pizza at the first Lou Malnati's pizza in Wisconsin opening Summer 2020 or Grimaldis (see our review here)
Brookfield Farmer's Market – Prepare your own food with local, ingredients! Learn more here.
Let us know YOUR favorite Brookfield restaurants in the comments!
4. The Place to STAY!
Brookfield boasts 16 hotels in the area offer a variety of amenities and price points. Did you know that in the summers Brookfield has more guests staying in hotels than residents?  Especially summer of 2020 hotels are booked for the big Conference coming to Milwaukee in July.
Short or extended stay properties, budget friendly, pet friendly, simple or fancy you'll find the perfect place to stay in Brookfield.
Most with free Wi-Fi, many with complimentary breakfast, all with lots of free parking 

The New Brookfield Conference Center- Open in April! 

Have you seen it yet?  Connected to the Hilton Garden Inn, Brookfield's newest state of the art facility with multiple modular ballrooms for weddings, galas, and corporate functions.
5. The place to learn and grow!
Brookfield is home to a great school district, many awesome private schools, and great opportunities for learning!
Private School and Preschools – We love Brookfield Academy, Brookfield Center for the Arts and Brookfield Christian (to name a few).  View the full LCFF Preschool Guide here. 
Local Library that rocks  – We love the Brookfield library! Learn more about it here through our guest contributor Jan's review. 
Kids Grow Fast – Get their hair cut at Pigtails & Crewcuts (such a fun place) and make sure to take them to a great doctor (view top local doctors here).  
Learn to Swim – With Goldfish Swim School in Brookfield.  They have open swim times too!
6. Convenient, Comfortable and Close (to everything)!
Brookfield is the place to Shop, Play, Dine and Stay in SE Wisconsin!
Easy to get to/from I-94 or Hwy 41

Just a short drive from Milwaukee

Just 50 minutes from Madison, 90 minutes from Appleton and 2 hours from Green Bay and the northern suburbs of Chicago are 100 miles away, make Brookfield your go-to place to get away.
Related "City Love" Articles