I have lived my entire life in Southern Waukesha County.  I grew up in Vernon, went to High School in Mukwonago and moved to Eagle to start my own family.  You could say, I am partial to our great area!  When my husband and I got married and started to look for a place to call home, we were drawn to Eagle.  My husband grew up on a large farm in the middle of the state.  One of the things he wanted most was land.   In Eagle we could find the land we wanted while still being in my childhood school district, Mukwonago. 
Small Town but Easy Access to Stores
Eagle has that rural small town feel without being far from necessities.  Major stores are only a 15 minute drive.  If you are looking to have more land, horses or other hobby animals, surely you will find the space you need in Eagle!
Outdoor Recreation
If you enjoy outdoor recreation there are plenty of opportunities close to home.  There are snowmobile trails, horseback riding trails and hiking trails within the community.  If you don't have a horse but would enjoy a trail ride, there are several options within Eagle.  On these rides you will explore the Southern Kettle Moraine trails that are right in our back yard so to speak!
Rich History
When you head into town you are greeted with the history of the town established in 1836.  Eagle has a rich history.  By 1880, Eagle was recognized as the third ranking community in Waukesha County in terms of commercial offerings.  Our family enjoys hiking around and visiting Paradise Springs, another historical landmark.  Paradise Springs once was a lavish resort, spring water bottling plant and also a horse racing track at different points in its history.  The shell of the old field stone spring house still stands.  We also have the great history that Old World Wisconsin brings to our community!  We are so blessed to have this historical site so close to home!  There are so many family friendly events that they host throughout the year.
Sense of Community
Our family loves the involvement of our local Fire Department and Police Department.  They retain a personal relationship with those in our community.  You can always find them at local community events.  They love getting out and meeting families in our area and have their equipment in toe for the kids to explore!  The kids and adults alike love this!  The Eagle Fire Department and Police Department bring their gear out to the communities National Night Out and even help by escorting a Special guest to the Eagle Easter Egg Hunt each year. 
We love that we have so many great events close to home! Every Good Friday, Eagle hosts its annual Easter Egg Hunt.  All are welcome to this family free event!   The Eagle Business Association hosts a community wide rummage sale every Mother's Day weekend.  In the summer months we have our own farmers market held at the municipal building.  The Library offers spots for other vendors and there is also a children's story time.  Kettle Moraine Days is held every summer in the Village Park.  This event is a community favorite!  It is hosted by the Eagle Fire Department, American Legion Post and Lions club every June.  There is a men's softball tournament, 5k run/walk, classic car show, PARADE, military display, carnival rides, pancake breakfast, bands, food and fireworks just to name a few!  In the fall we have the Eagle Community Pumpkin Party!  This event is held every year before the start of Trick or Treat and includes a big slide, pumpkin carving contest, coloring contest, cookie decorating and of course a pumpkin drop!  Every December the Eagle Business Association hosts a Community Christmas Food Drive and Wagon Ride to benefit the Eagle food pantry.  This event includes other activities and Christmas Carolers from the local High School.
These are just a few reasons why we love to call Eagle home!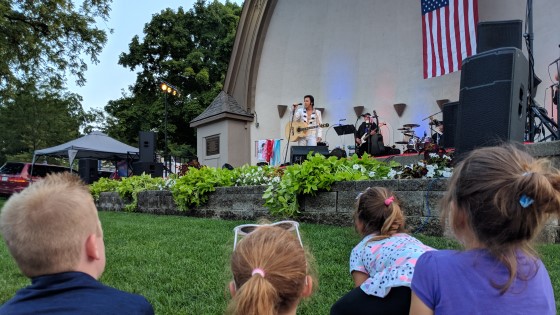 Stephanie describes the highlights of living in and visiting the great area of Oconomowoc.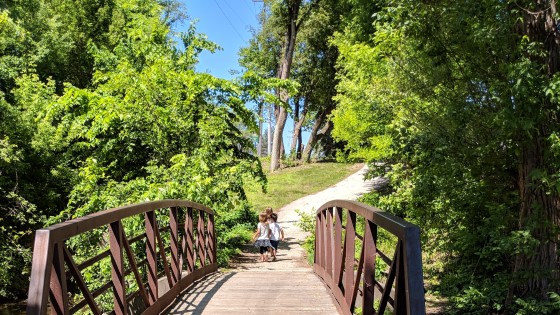 This is the go-to guide to Waukesha County and Lake Country. Start here.
Stephanie describes 6 awesome reasons to love Pewaukee, WI.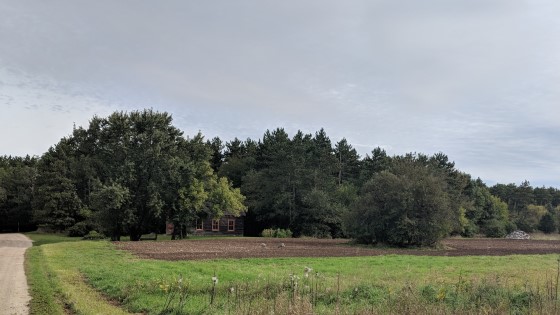 Meagan tells us why she loves her town of Eagle and what makes it home for her.