The ever-popular weekend Guide Has Arrived!
Find Things to do in Lake Country and Waukesha County with Kids this Weekend!
Are you looking for things to do this HOT June weekend?  Are you hoping to make summer memories on a budget? Are you new to Lake Country or just visiting? Don't worry, we live and breath finding fun for families. We have spent hours collecting all the fun things to do so you don't have to. Skim our weekend guide, and get out there and make fun memories with your family!
Be sure to tag us in your fun on social @lakecountryfamilyfun on IG.
The weekend guide is the round-up of all the hottest events happening this week and weekend and things to do near you. No shortage of things to do with your family! For a full listing of the events for the day, check out our
popular Lake Country Events Calendar!



Our events calendar is sponsored by Team Trimble Real Estate this month!
Happy Weekend!  This June weekend will be bringing back the HOT temps, so enjoy all the water fun and ice cream treats!
Thursday: A 20 percent chance of showers and thunderstorms after 4pm. Mostly sunny and hot, with a high near 90. South wind 5 to 15 mph.
Friday: A 30 percent chance of showers and thunderstorms, mainly before 7am. Mostly cloudy, then gradually becoming sunny and hot, with a high near 90. West wind 5 to 15 mph.
Saturday: Sunny, with a high near 80. Northwest wind 5 to 10 mph.
Sunday: A chance of showers, with thunderstorms also possible after 1pm. Partly sunny, with a high near 84. Chance of precipitation is 50%.
*from weather.gov on 6/16/2021
Will you be grilling out? Taking dad out for his special day? We rounded up some local DAD DEALS for you, too!
Try one of these ideas from our weekend guide:
Is the dad in your life into being outside?
Take Dad out for a date! Our SUMMER DATE NIGHT GUIDE has so many ideas!!
There's fly-ins and other fun events, too!
More Outdoor Options –
Indoor Options –
ICYMI: Find 11 Ways to have FREE summer fun – and the libraries are starting their summer reading programs!! We have already earned some tickets toward prizes!
Also, Juneteenth Day is Saturday. Find a list of events throughout the state HERE.
Please thank our weekend guide sponsor:
CHECK OUT OUR GUIDES AND LATEST NEWS!
We've been busy over at Lake Country Family Fun working on these 5 latest projects/guides: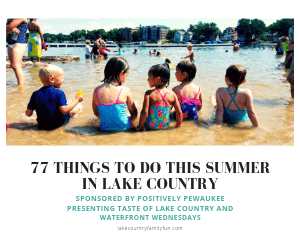 Our 2021 Summer Bucket List is HERE Skim for your must haves on your bucket list!
Find 25+ Local Birthday Venues + Local Businesses Celebrate your little one or yourself with one of these fun ideas!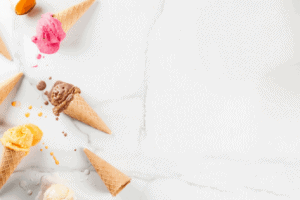 18 of our Favorite Ice Cream Spots Plus even more in the guide!
Find 30+ Local Preschools Find which local preschool is the best fit for your family!
See what people are saying about us…
Appreciating the time and effort you put into your website and in depth information you offer. Awesome places to explore. I would like to suggest it to my friends so that we can plan a trip and take a time for ourselves in this busy schedule. Worth sharing! Keep posting such wonderful places. Thanks a lot!
I just wanted to say thank you for providing this site. I find it very useful as a Grandparent to know events happening in our area. I very much appreciate what you do for bringing our community together.
Thanks for the welcome message. I don't have a family, but I use your site a lot for finding activities to do solo and with friends. Just this last Friday I used the list of sunflower fields to see which were still in bloom and then went to the Lannon fields. Thanks for putting out a lot of great material and ideas! :heartpulse:
CHECK OUT THE WEEKEND GUIDE 
For Things To Do with your family
However you decide to spend your weekend,
we know you'll have a good one.
Thanks for staying positive with us during these past few months and year.
We truly believe that life is what you make it, so make it fun!