Many are wondering where to find fireworks in SE Wisconsin in 2022
Looking for all the local 4th of July parades, activities, and fireworks? Many communities are excited to bring back their favorite 4th of July activities in 2022. Lake Country Family Fun has been following these communities closely in the Waukesha County and surrounding area for all the fun with our Local 4th of July Event Guide, so you know what's going on and what's not.  If you have a parade or firework display that is not listed please send an email to lakecountryfamilyfun@gmail(dot)com, and it will be added to the list!  The fun isn't only on the 4th of July, it actually starts in June!  This is by far one of my favorite times of year, the small town USA spirit is truly alive in the Lake Country area to celebrate Independence Day! 
We are all Americans, whether we arrived by boat, plane, foot, or our ancestors are native to the land. America has sorted history, but don't we all? We are all messy and have messed up at various point in our life, America as a country of the people it is made up of, is no different. 
Below is the listing of all the events, parades, and fireworks for Independence Day 2022.  They are organized first by parades and then by fireworks, lastly by the day of the event. Plus, be sure to check out Lake Country Family Fun's parade survival tips to maximize your 4th of July fun! For the details of a particular event, click the description and it will lead you to the particular calendar event for all the details. Please remember times are sometimes approximate, such as fireworks at dusk. Lake Country Family Fun is not responsible for changes to scheduled events, fireworks, parades etc…and some of these outdoor events may be weather dependent.
List of 4th of July Events in 2022
PIN THIS POST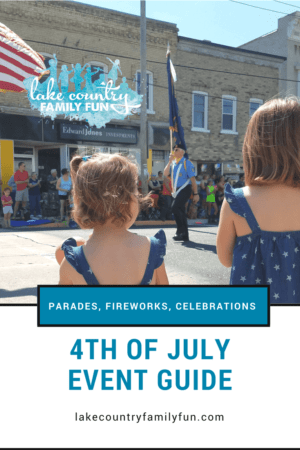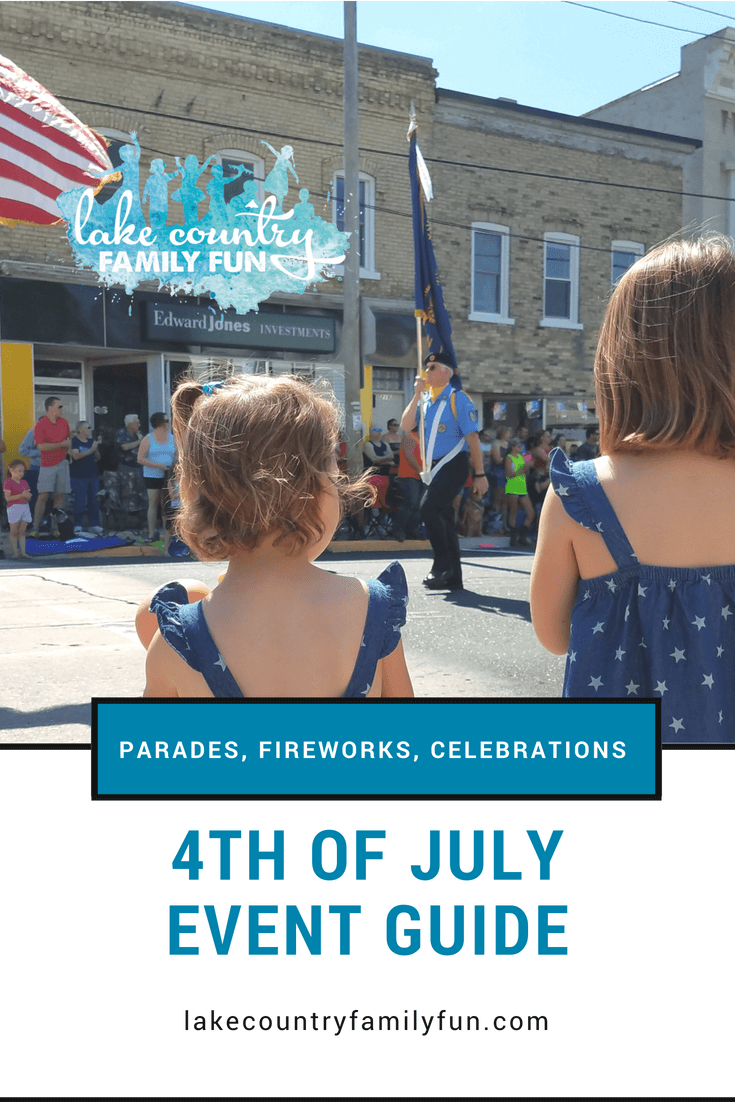 Have a 4th of July Festivity that is not on this list?
If you have a public 4th of July event that needs to be included on this guide, please email us at erin@lakecountryfamilyfun(dot)com with your event information. You can also email us via the contact form.
Ultimate Guide to an outside summer
10 specific and local things you can do this summer, to make it an outside and fun summer even with all the event cancellations
Enjoy camping this summer
We have an article series on camping including camping in Waukesha County, within an hour of Waukesha County and further away.