We are gearing up for the 2019 Hartland Kids Day!
Hartland Kids Day is the biggest family centered event in Hartland. This event was created by Lake Country Family Fun and made possible in conjunction with amazing community support! Check out these amazing sponsors and local businesses who help make the day possible! Please be sure to thank our Premiere Sponsor Fleet Farm with locations in Oconomowoc and Delavan!
Come join in the fun with bounce houses, the rock wall, fun activities, food (Kona Ice! Endter's Sports Grill! Flying Cow Pizza! Slo Motion BBQ! All the Crumbs Cookies!), demonstrations and tons more. While you are there, enjoy the Lake Country Rotary Splash Pad too!
This years Hartland Kids Day will be on Wednesday, July 31st, 2019 from 9:00 am until 2:00 pm in Nixon Park in Hartland, Wisconsin.
Last year Lake Country Family Fun filled Nixon Park with FUN, FREE activities for your whole family! Meet Dentists, Doctors, Police, Fireman, and Local Businesses. See the RECAP.
We are so excited to be doing it again!
2019 Hartland Kids Day Performers
Lake Country Playhouse
Brookfield Center for the Arts
Divine Redeemer & Divine Daycare
Lake Country LaCrosse

MKE Irish Dancers
Sudbrink Performance Academy
The Purple Giraffe
TTP Academy and Movement Center
Studio One Dance Academy
Hartland Kids Day Charity Drive
In 2017 and 2018 and again in 2019, we were blessed to have Anna Huf, Mrs. Royalty Interntional, at Hartland Kids Day. Anna Huf represented the lake country area at the Mrs. Royalty International pageant. She is the current Mrs. Royalty International! Be sure to stop by, say hello, and have your picture taken with Mrs. Anna Huf!
Secondly, co-founder of AWA and a highly decorated 2008 U.S. Olympic Freestyle team member, Ben Askren, is one of the most well known wrestlers in the United States. After being a four-year starter at 174 lbs for Missouri (2004 -2007), and a four year college coach, Askren moved back to Wisconsin to train at Roufusport MMA and help coach at AWA. He is currently a UFC fighter and active participant in charity events.  Be sure to stop by, say hello, and have your picture/autograph done by the Askren Wrestling Booth.
Both Mrs. Anna Huf and Ben Askren will be assisting Lake Country Family Fun in our annual charity drive. We are again doing a school supply drive for the BackPack Coalition of Waukesha County. Please bring your donation of school supplies with you to the event to drop off at the BackPack Coalition booth.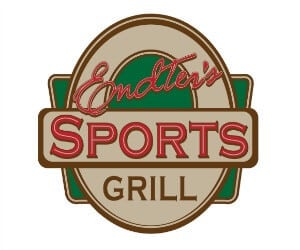 Endter's Sports Grill
Serving bag lunches for kiddos and adults. Includes a juice box for the kiddos.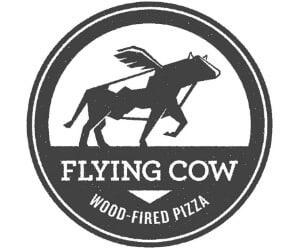 Flying Cow Pizza
Serving pizza with fresh ingredients by the slice or by the pie!
Slo Motion BBQ out of Menomonee Falls will be serving smoked pulled pork and Brisket sandwiches.
New this year! Find the Divine Redeemer COFFEE BOOTH on the sidewalk entrance to Nixon Park off of East Park Avenue. Bring your own reusable coffee cup/mug to receive $0.50 off an 8 oz cup of coffee!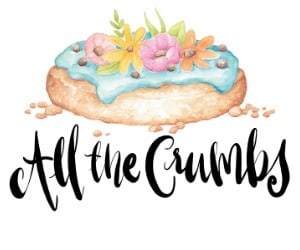 Serving their beautiful designs, it'll be hard to eat these delicious cookies!
NEW IN 2019!
Dousman Transport will be shuttling attendees to Nixon Park from the vacant parking lot by True Value/Sweet Dreams off the Highway 16 frontage road/Hartbrook Drive.
Additionally, attendees can park along designated residential roads around the park. Please note that parking is only available along one side of the road on East Park Avenue and Park Court.  There are public parking lots available at the Hartland Public Library. Please follow all police-enforced "no parking" signs.
**Attendees please note that no one can drive or park on the grass at Nixon Park.**
If you lose anything at the park, please come to the Lake Country Family Fun tent, which will be to the right of the Main Stage when looking at the stage. Also, if you find anything at the park that is not yours, please take it to the Lake Country Family Fun tent to be found by its owner.
Excited to Attend HKD 2019?!
We will be updating the Facebook Page and Event with the new things for 2019!
If your business would like to participate, please contact HartlandKidsDay@gmail.com.
Please make the subject as HKD Sponsorship Request 2019.  
The contract and forms will not be available on the site for 2019. They will be available via email. Allowance into event is dependent on availability.  This is NOT a vendor event, there is no selling other than from our food vendors.  
Space is limited; your space will be reserved with sponsorship paid and signed contract. There are a limited number of like businesses allowed at the event. Please email HartlandKidsDay@gmail.com to confirm availability.