Lake Country Family Fun hosted its 7th annual Hartland Kids Day on Wednesday, July 31, 2019. This family-friendly, FREE event at Nixon Park had thousands attend! We sure hope you were there!! There are three things that make Hartland Kids Day what it is: charity – giving back to our local community, sponsors – connecting local businesses and organizations with the community, and fun activities – because what's summer without fun?! Plus, many thanks to FM 106.1 for all they did to promote our event this year!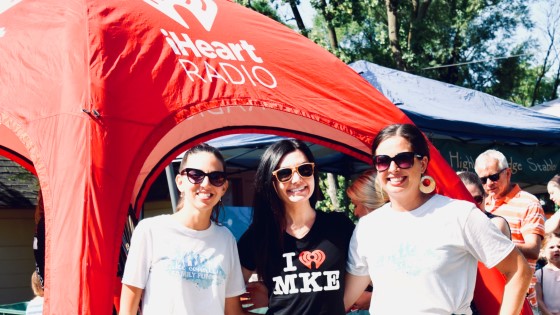 Charity: Giving Back to Families in our Communities
Lake Country Family Fun supported the Backpack Coalition of Waukesha County as the charity of Hartland Kids Day again. With school starting in just a month, it makes sense to have a school supply drive to help ensure that ALL children are ready to start the school year this fall. 
Lake Country Family Fun readers collected so many supplies for the Backpack Coalition, which will be distributed to students in need in Waukesha County. Many, many special thanks to Anna Huf, Mrs. Royalty International; Ben Askren, local celebrity, and Charleston Orwig, local business, for assisting Lake Country Family Fun to get the word out and collect supplies for children in our communities. 
Sponsors: Connecting Local Businesses and Organizations to the community
Lake Country Family Fun wants to also thank all of the sponsors for making this day possible. There were more sponsors than ever before with over 100 local businesses and organizations present or represented in the goodie bags. Each of these businesses or organizations plays an active role in keeping our communities healthy and positive. Please check out the various sponsors and support them in the community. We specifically want to thank Fleet Farm for being the premiere sponsor this year, which allowed for so much more fun for everyone!
Plus, new this year, was our DJ, Dan Paulsrud, assisting our emcee Stephanie Cutler. Many thanks to both of them for making sure all the demonstration performances went off without a hitch!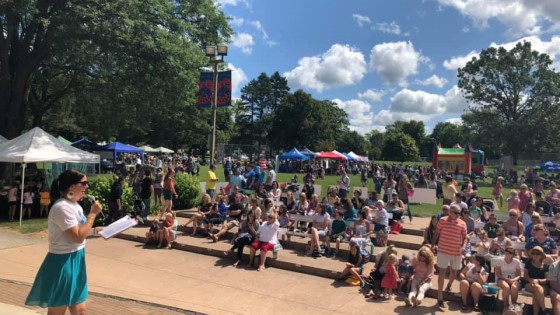 What was your favorite activity of the day? There were bounce houses, a rock wall, 8 stage performers, and the various activities at each booth. Plus, food 🙂
The food! We love it when attendees come hungry! Flying Cow made around 110 pizzas, and the Picnic Basket sold out of subs! Plus, Endter's was serving up fast and easy kids meals (about 300!). We didn't forget dessert – Kona Ice was the perfect treat for the warm day as well as the prettiest cookies by All the Crumbs Cookies! I'm hungry just thinking about it.
We are interested to know what you liked, what you loved, what was missing, etc… Please contact us at hartlandkidsday@gmail . com or through the contact link below to let us know what you thought!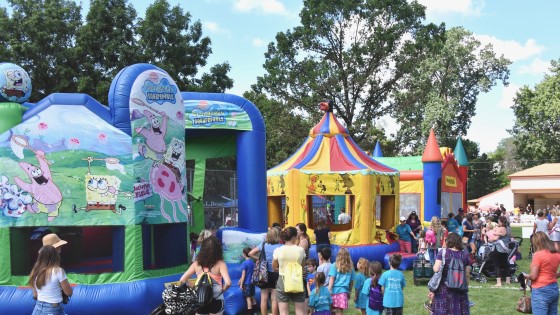 Be sure to check out this recap video on Facebook of the day! And wasn't the weather beautiful this year?!
https://www.instagram.com/p/B0oH3ApHR9x/
https://www.instagram.com/p/B03WHHcHdM7/
https://www.instagram.com/p/B06UnA6H1a1/
We hope you had a great time and cannot wait to do it again next year!
Tentatively mark your calendars for Wednesday, July 29, 2020!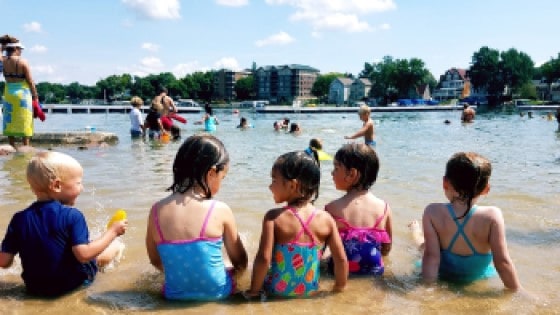 It's our summer bucket list in conjunction with the Free Summer Fun guide. We have 77 things to do with your family this summer in the Lake Country area and beyond so you never hear the words "I'm bored!" 🤩 This guide is made possible through our partnership with Postively Pewaukee presenting Taste of Lake Country July 26 - 27 and Waterfront Wednesdays, which start on June 5 and run every Wednesday through August 28, 2019.