Oconomowoc Festival Week is a week that we look forward to every year! While it may look very different in August 2020 – there are still many things to do that keep the whole family entertained.  If you are looking for a rundown of the schedule of events, please see below and follow the links for all the details on each specific activity.
Please note these annual events that are not occurring during Oconomowoc Festival Week 2020:
Oconomowoc Kids Fest
Oconomowoc Kids Day at the Beach
Oconomowoc Festival of the Arts
Oconomowoc Legion Band Concert
Light up the Lake and Fireworks
https://www.instagram.com/p/BX0yZ3ElIIH/?hl=en&taken-by=lakecountryfamilyfun
Oconomowoc Festival Week Schedule
Wednesday, August 12th 
Start your evening by relaxing with some Yoga on the Green from 6:00 pm to 7:00 pm.
Thursday, August 13th
Moonlit Movies is Thursday night in Oconomowoc. TBD on the location, but will likely be a drive-in at the Oconomowoc High School like the June and July 2020 events. Bring your family early to check out the pre-movie festivities.
Friday, August 14th
The Village Green Beer Garden (Do you VGBG?) will be from 5:00 pm to 9:00 pm.
Then catch the last Bands at the Beach concert at City Beach and enjoy a summer evening out! The band is TBD!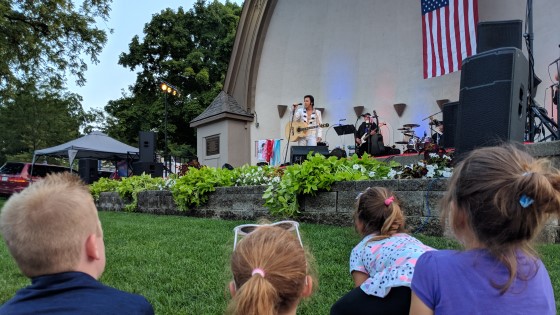 Saturday, August 15th
Start your Saturday out with the Oconomowoc Farmer's Market.
The Village Green Beer Garden will be serving again from 11:00 am to 9:00 pm.
https://www.instagram.com/p/BmoqZzVABYu/?taken-by=lakecountryfamilyfun
Sunday, August 16th 
Lastly, the Village Green Beer Garden will be from 11:00 am to 5:00 pm.
What is your favorite event of the week?