In 2017, my family and I EXPLORED ALL ELEVEN of the WAUKESHA COUNTY PARKS in one year. As a lover of public libraries and books in general, I thought it would be fun to visit all sixteen WAUKESHA COUNTY PUBLIC LIBRARIES during the summer of 2019. The Waukesha County libraries are part of the the BRIDGES LIBRARY COUNTY system, which allows patrons to borrow and return books from any of the 24 libraries within Waukesha and Jefferson counties.
Elm Grove Public Library
13600 Juneau Boulevard
Elm Grove, WI 53122
(262) 782-6717
This was my first visit to the Elm Grove Public Library. You'll cross a bridge to get to the library nestled within Village Park, the municipal center and recreational heart of Elm Grove.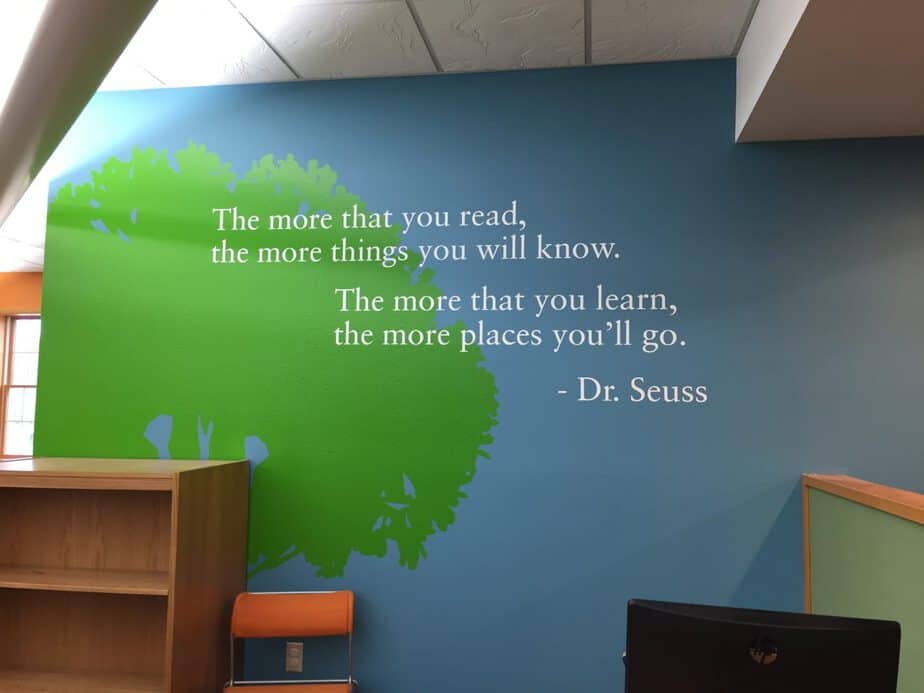 Use your inside voice
Upon entering the library, I got the immediate sense that I needed to use my inside voice. The library is one large square-ish shape. While they had other patrons visiting that day, everyone was very, very quiet. The circulation desk will be at your left and the children's section will be on your right. You'll see a Dr. Seuss quote on the wall, a space to play checkers, and a space where children's programming takes place.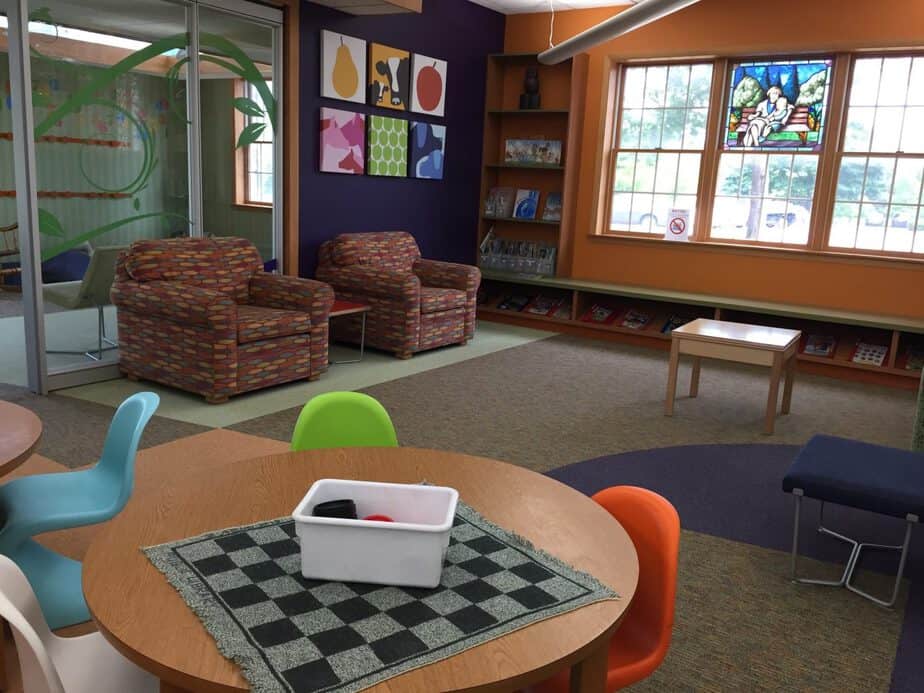 The children/young adult area of the library had a few seating areas and tables, one of which featured a puzzle for people to work on.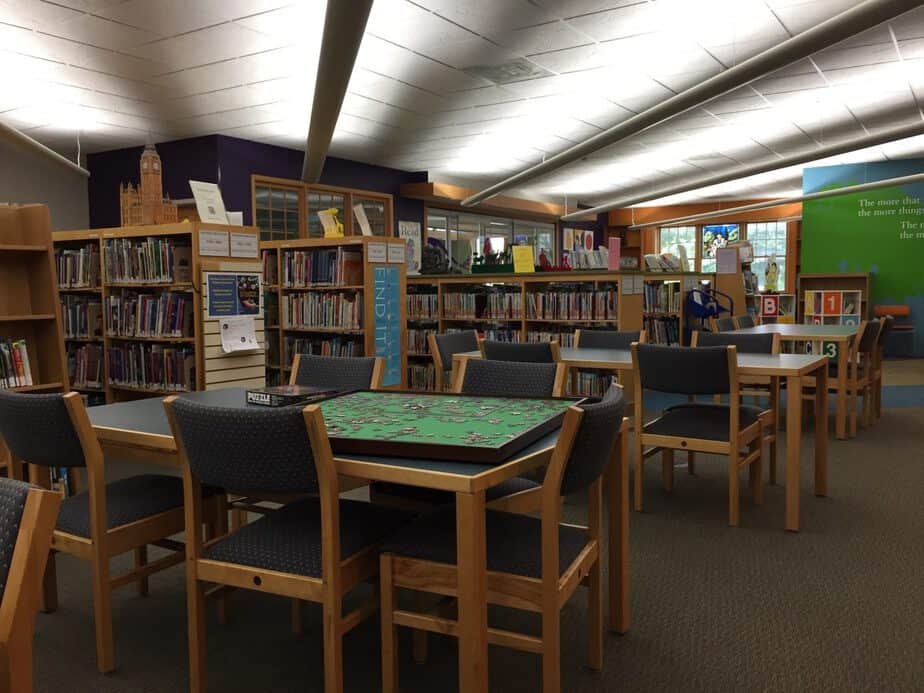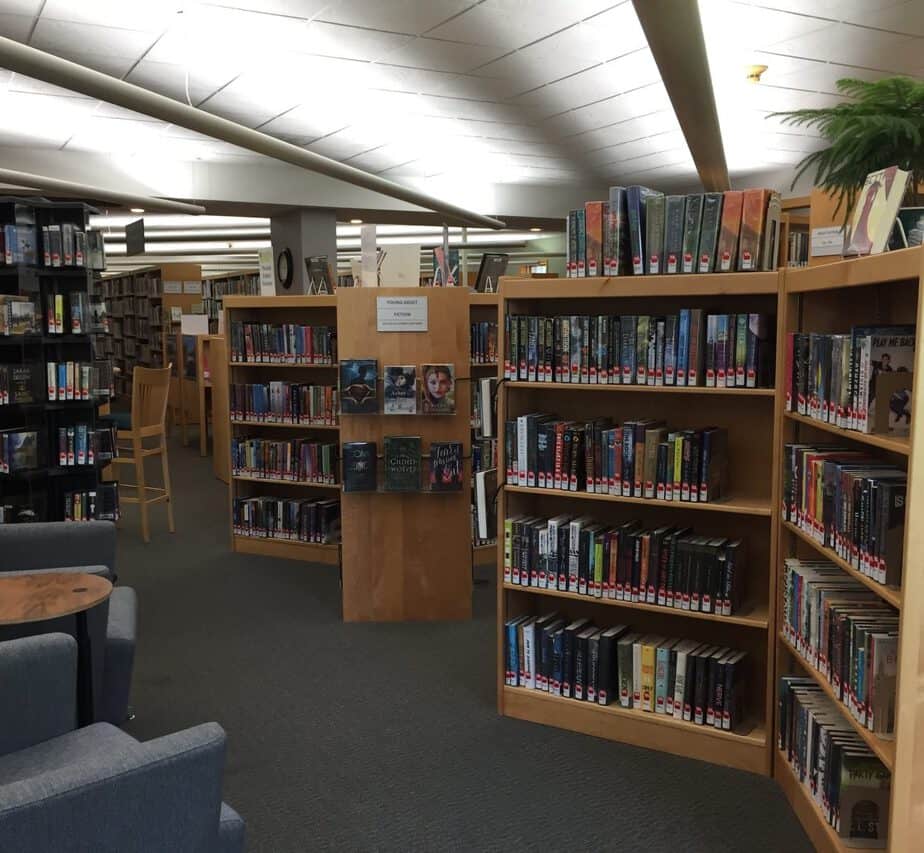 The young adult area had audiobooks on a carousel, which reminded me of the book carousels at the Delafield Library, and a small seating area.
The Elm Grove Public Library has one study room, which was in use during my visit. It can be reserved but is also available on a first come, first served basis. It featured a table with a few chairs.
Clearing the fines
One thing I love about the Bridges Library System is the ability to interlibrary loan materials from the other twenty-three libraries within the system, allowing patrons a larger pool of materials to be available. Upon checking out, the library kindly informed me of some overdue fines, which surprised me since this was my first visit to the library. I forget that I can clear fines from one library at another library in the system, which is another reason why the Bridges Library System rocks. Hopefully you don't have too many overdue items, but if you do, then know that the circulation desk can help you clear fines as well help you get a library card.
Can you come out to play?

The Elm Grove Public Library has a drive-up book return outside, which you'll find between the front entrance the treasure trove of recreational activities within Village Park.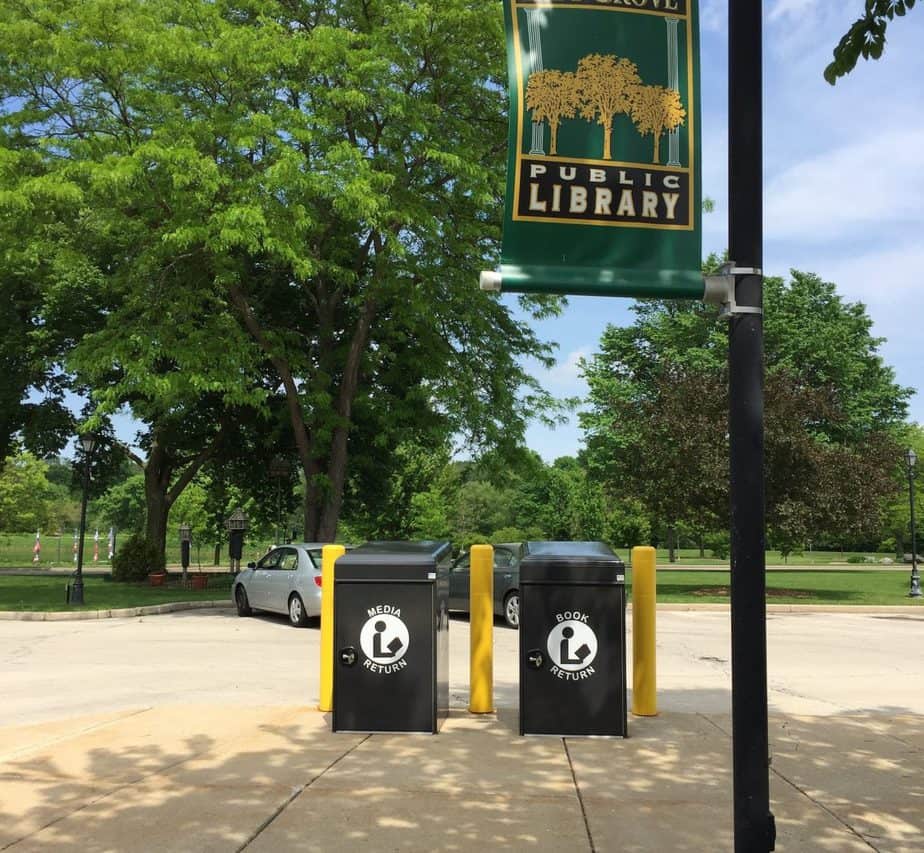 You can definitely use your outside voice at Village Park. Just as the Pauline Haas Public Library and the Mukwonago Community Library are next to a park, so is the Elm Grove Public Library. The difference is that Elm Grove's park is much bigger with a paved trail, picnic pavilions, ball fields, tennis courts, volleyball courts, basketball courts, a swimming pool, and a sledding hill. It also features a pond/lake, where I saw a few people fishing.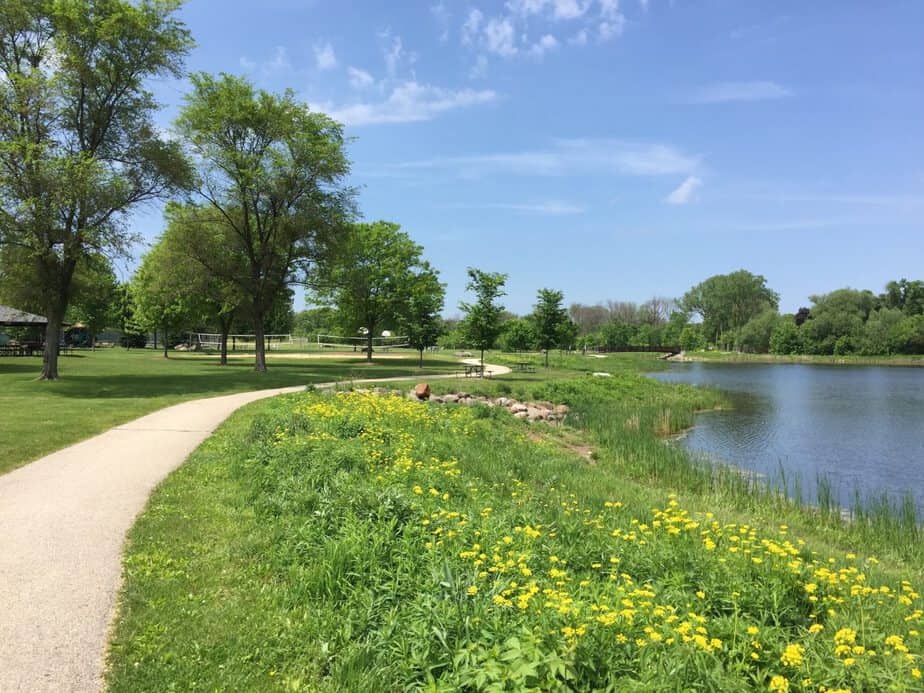 So if you're going to the library to explore, be sure to pack some outdoor play things like bubbles, a frisbee, or a ball to take advantage of this beautiful gem Elm Grove has to offer.
9 Waukesha County libraries visited, 7 to go.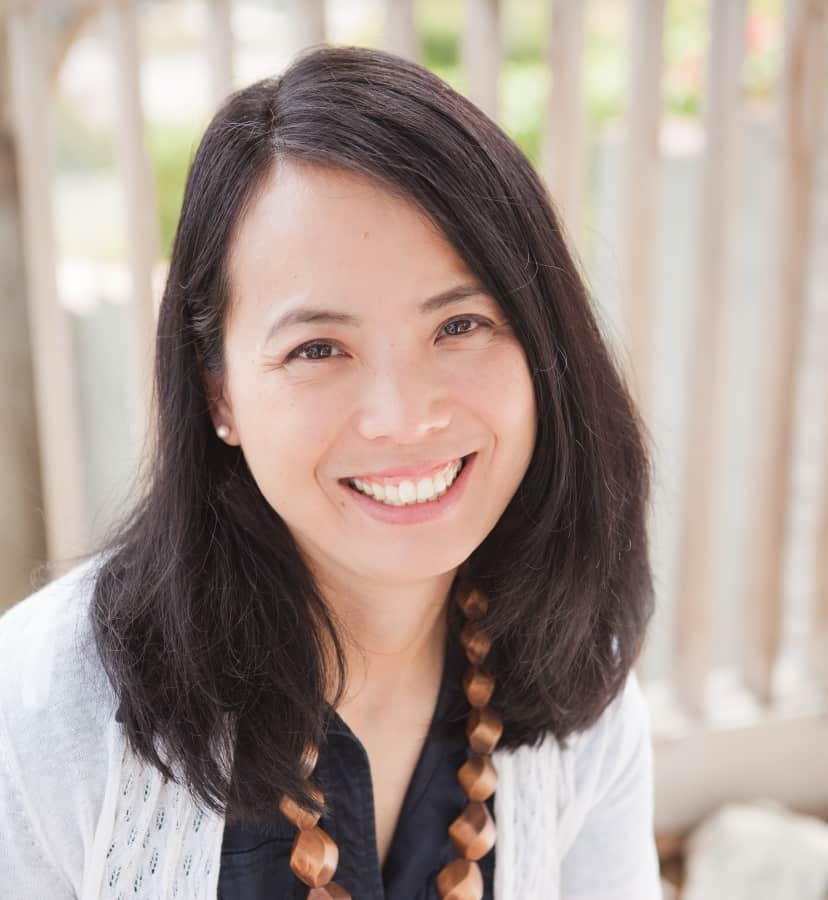 Jann Fujimoto is a wife, mom to two, and SPEECH-LANGUAGE PATHOLOGIST. She's lived in Lake Country since 2006. She enjoys traveling, reading, and gardening.