2022 Summer Reading Program
Pewaukee Library
210 Main Street
Pewaukee, WI 53072
(262) 691-5670
In 2017, my family and I EXPLORED ALL ELEVEN of the WAUKESHA COUNTY PARKS in one year. As a lover of public libraries and books in general, I thought it would be fun to visit all sixteen WAUKESHA COUNTY PUBLIC LIBRARIES during the summer of 2019. The Waukesha County libraries are part of the the BRIDGES LIBRARY COUNTY system, which allows patrons to borrow and return books from any of the 24 libraries within Waukesha and Jefferson counties.
It's dry inside
It was a rainy day when I visited the Pewaukee Public Library, but it's always dry inside where you can browse, borrow, and bloom.

I had to chuckle that rain rolled through the day I visited. Years ago, my kids and I had an afternoon outing in Pewaukee that was to end with the Pewaukee Lake Water Ski Club show. Unfortunately, bad weather cancelled the show. I knew we didn't have enough time to get home, but I knew we were close to the library. So we headed to the Pewaukee Public Library. Shortly after our arrival, the storm sirens sounded, so we went downstairs into a windowless room with staff and other patrons. We hunkered down until the all clear was sounded.

Hopefully you will not be at the library during severe weather. If you are, know that the library staff will make sure you are in a safe place to ride out the storm.
Déjà vu
Similar to the Delafield Public Library, the Children's Library is straight ahead as you enter the library. Just like Delafield, you'll find the Young Adult section on your port side (left). This area also has audiobooks and videos. Audiobooks are a great way to listen to stories as a family during road trips or the daily commute of life. Some of my favorite children's audiobooks series are Magic Tree House by Mary Pope Osborne (who does an outstanding job of voicing her stories for the recordings) and A to Z Mysteries by Ron Roy.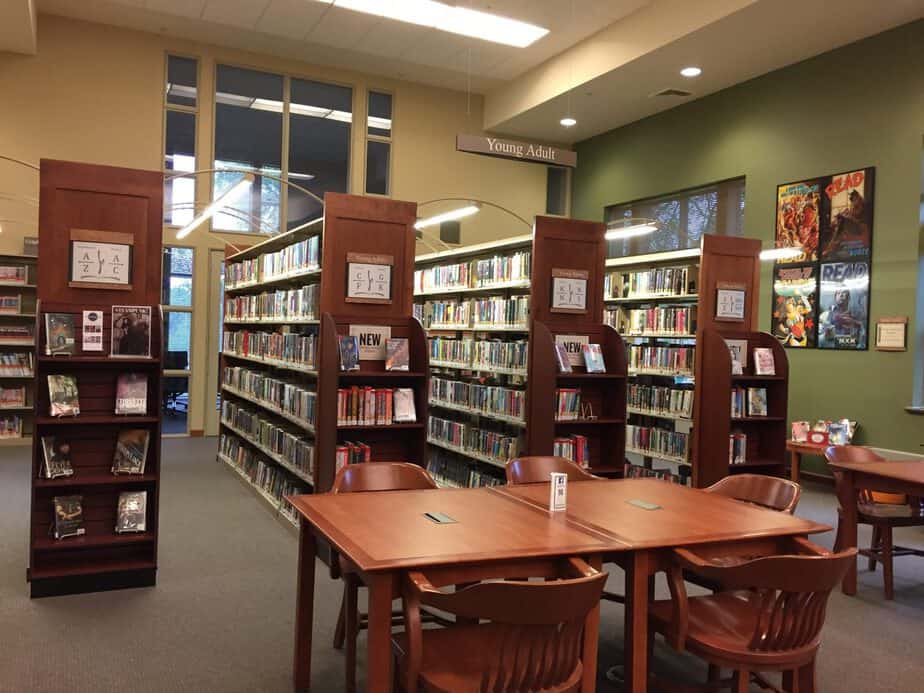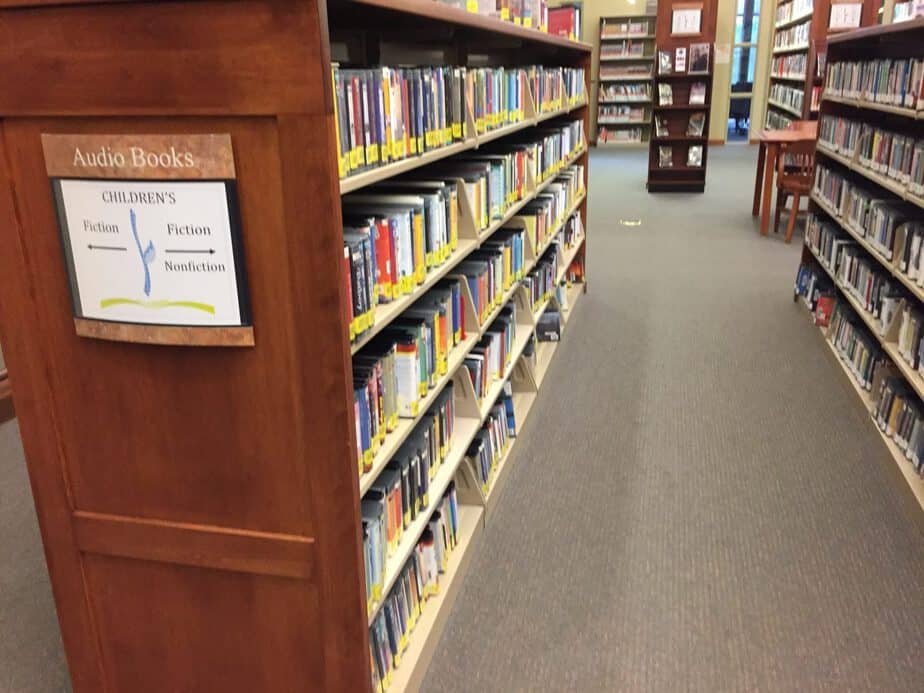 Safe to explore
When exploring and having fun on the numerous lakes in our area, children need to wear a lifejacket. Despite the nautical theme, your children can explore this compact children's area without one. Do you recognize the Pewaukee waterfront on the mural?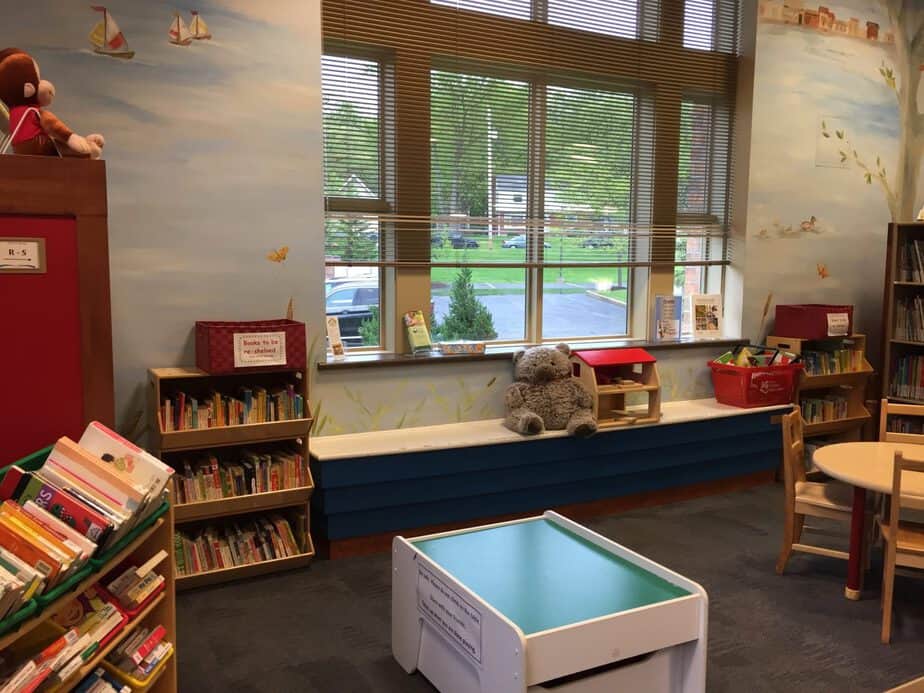 You'll even find a sailboat here filled with fun reads.
Go down below to study
You'll find the study rooms down below. Ask a reference librarian if you'd like to use a room, which features a table and a whiteboard. (And if you should ever be at the library and the weather sirens alert, then the windowless room is down here too.)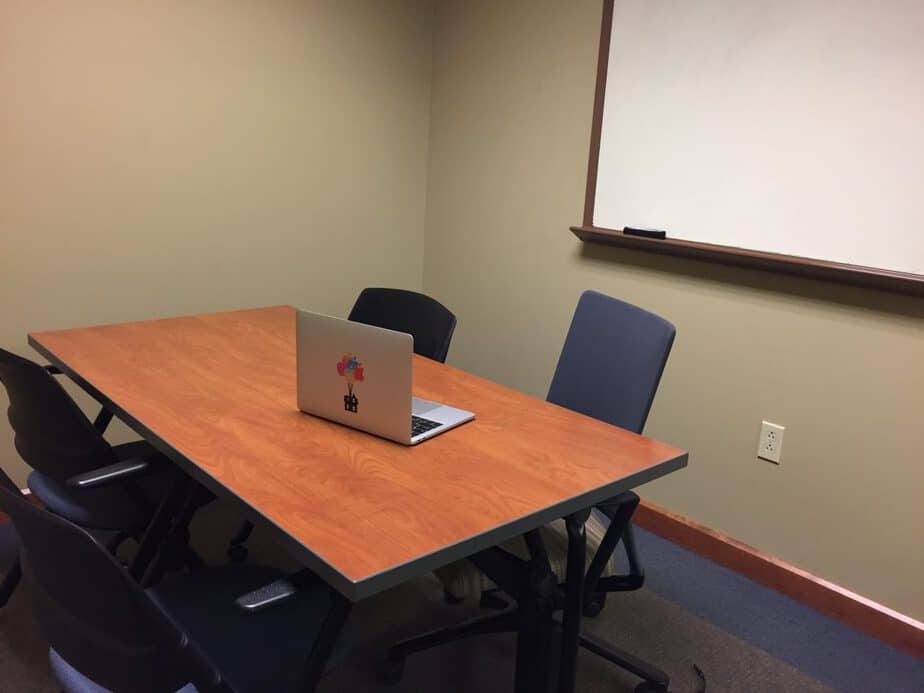 Shoot for the stars
The Pewaukee Public Library is home to a nautical themed children's library and an actual observatory. While you can't borrow it to take home, the Harken Observatory has open houses for the community, so be sure to check their schedule.
Drive on by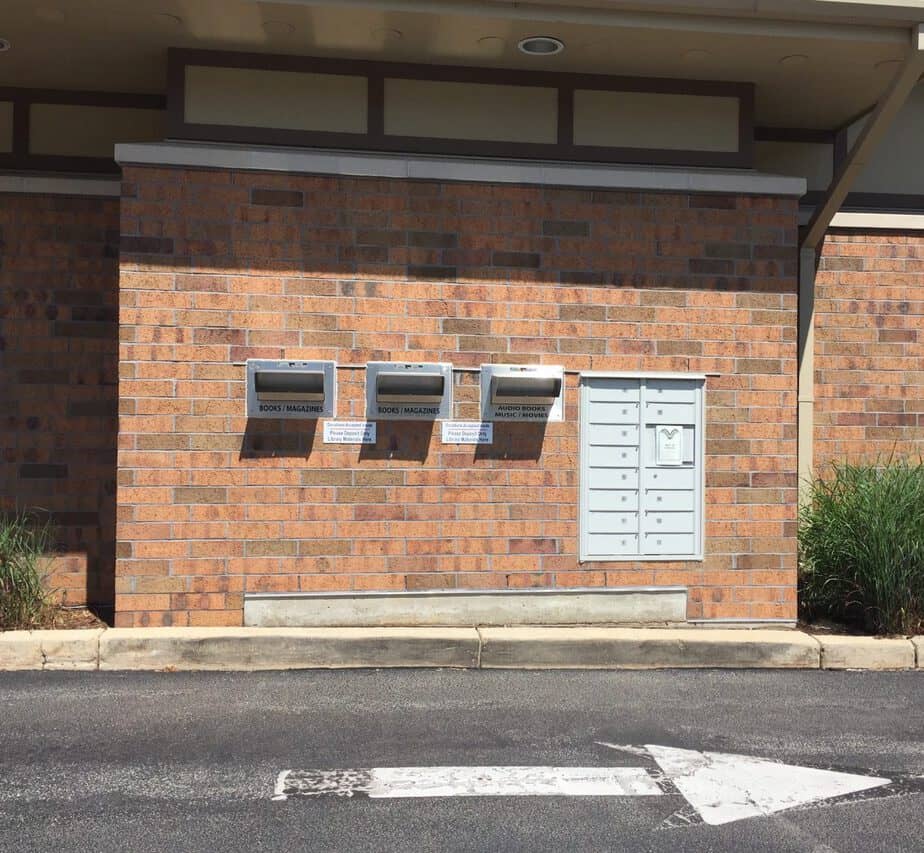 The library has a drive up book return with book return slots. No, the sun didn't suddenly appear and dry out the road during my time in the library. I had to return to the library to take the picture of the drive-up book return. I don't have enough photo editing know how to make a sunny picture look rainy. Whether it is rainy or sunny or anything in between, then you can stay in the comfort of your vehicle to return your library materials.
The Pewaukee library is in my top three most frequented libraries within Waukesha County.

Eight down, eight to go…