The Delafield Library is getting ready for summer 2023 and the Summer Reading Program!
While there are lots of events on our CALENDAR for families and little ones, the Delafield library has programming for teens and adults, too!
TEEN ADVISORY BOARD (TAB)

Help make the library a teen-friendly place! As a TAB member, you will
offer suggestions, earn volunteer hours for each meeting, and make a difference in your community.
Grades 7-12.
Please RSVP. Online registration closes 24 hours prior to the start of the event, but you may call the library or email the organizer on the day of an event to make a late reservation.
June 14 – 6:30 – 7:30 pm
July 12 – 6:30 – 7:30 pm
August 9 –  6:30 – 7:30 pm

TEEN SNACK TESTERS

Test a variety of unique Taiwanese snacks, then vote for your favorites.
Grades 7-12.
Please RSVP. Online registration closes 24 hours prior to the start of the event, but you may call the library or email the organizer on the day of an event to make a late reservation.
June 22 4:00 – 5:00 pm

SUSHI WORKSHOP FOR TEENS

Would you like to learn how to make a California roll? We'll bring sushi ingredients to you! You'll see how you can roll your way into making something delicious! Learn the history of sushi with Chef Jenny Lee of Perilla Kitchen.
*Please let the library know if you have any allergies or dietary restrictions. Request vegetarian ingredients.
Jenny Lee Bio: Chef Jenny Lee teaches cooking classes throughout the Greater Milwaukee Area. She used to work as a line cook for Top Chef Judge Tom Colicchio in New York City. She worked at Sanford restaurant in Milwaukee. For more info, go to www.perillakitchen.com

.

Please RSVP. Online registration closes 24 hours prior to the start of the event, but you may call the library or email the organizer on the day of an event to make a late reservation.
Grades 7-12.
July 27  – 3:30 – 5:00 pm

TASTE AND DISCOVER

Kids ages 8-12
Taste smoothie ingredients and then try a smoothie that Ms. Andrea makes. They will discover how to check and see if an egg is hard-boiled, and have some other breakfast food fun!
June 13 – 3:00 – 4:00 pm

TASTE AND DISCOVER: FRUITS AND VEGGIES

Kids ages 8-12
Taste 8 fruits and vegetables. They'll discover where some of these foods are grown, and do a quick craft.
June 27 – 3:00 – 4:00 pm

TASTE AND DISCOVER: PEANUT BUTTER AND JELLY

Kids ages 8-12
Taste different kinds of nut butters and jams. They'll discover trivia about nuts, and do a quick craft.
July 18 – 3:00 pm – 4:00 pm

SOLAR OVEN PIZZA

Build your own solar oven and work on a craft while your pizza cooks.
Grades 7-12.
Please RSVP. Online registration closes 24 hours prior to the start of the event, but you may call the library or email the organizer on the day of an event to make a late reservation.
July 13 – 4:00 – 5:15 pm
Delafield Library hours of operation are as follows:
Monday: 9:30am-8pm
Tuesday: 9:30am-8pm
Wednesday: 9:30am-8pm
Thursday: 9:30am-8pm
Friday: 9:30am-5pm
Saturday: 9:30am-2pm
Sunday: 1pm-4pm
1,000 Books Before Kindergarten
This ongoing free program builds a habit of using language-rich activities in day-to-day life that will build reading readiness. The Delafield Library has recently revamped the content and would like to get the word out about it!
Here's what you'll do:
Read with your child – The benefits of reading together go beyond learning language and include relationship building and routines, both of which support brain development in young children. Reading is powerful because you are the biggest influence in your child's life right now. 
Keep track of the books you read – It will be fun to look back at all of the choices you made. Repeating books is perfectly fine; in fact, it is encouraged! Repetition is a cornerstone of learning. 
Complete activities – Build important pre-reading skills, such as music, science, and rhyming.
Visit the library – At certain milestones in the program you'll get a notification that you have earned an incentive, so you'll want to stop in and let us encourage you. We're excited to be your partner in building reading readiness! 
How do you sign up?
Visit Beanstack at delafieldlibrary.beanstack.org or download the Beanstack app
Set up an account for yourself with username and password (choose "Not Applicable" for school)
Add your child to the account you just set up in the upper right corner
Join 1,000 Books in the Challenges tab (all babies, toddlers, and preschoolers are eligible)
Stop by the library to get your folder of resources to help you on your journey
Reading Tips
Make reading a part of your daily routine – Children need and respond to routines. Whether it is bedtime, nap time, or just after a meal, words can be part of your schedule.
Ask questions – An interactive experience teaches your child about give and take in a conversation, even if they aren't answering you just yet. Talk about the pictures, the characters, and help them predict what might happen. "What do you think will happen next?"
Reread books – Children love repetition, and it helps them build predictive skills when it comes to text on the page.
Count objects in the book – You are supporting early math skills, too.
Have fun! – Use silly voices that go from high to low. This also helps your child to remember the words.
Keep trying – Attention spans will vary from day to day. Your perseverance will pay off!
In 2017, my family and I EXPLORED ALL ELEVEN of the WAUKESHA COUNTY PARKS in one year. As a lover of public libraries and books in general, I thought it would be fun to visit all sixteen WAUKESHA COUNTY PUBLIC LIBRARIES during the summer of 2019. The Waukesha County libraries are part of the the BRIDGES LIBRARY COUNTY system, which allows patrons to borrow and return books from any of the 24 libraries within Waukesha and Jefferson counties. I like to think of it as a 1 card: 24 libraries.
DELAFIELD PUBLIC LIBRARY
500 Genesee Street
Delafield, WI 53018
(262) 646-6230
My third stop of my library tour was to the DELAFIELD PUBLIC LIBRARY. I found myself in Delafield after meeting up with other entrepreneurs at a LOCAL DELAFIELD COFFEE SHOP. After the OCONOMOWOC PUBLIC LIBRARY, I probably visit the Delafield library the most.

If you're interested in signing up for a card or getting one for your child, here's what you'll need to SIGN UP.

The library is located in the heart of downtown Delafield – close to the Lake Country Trail (great for biking, kid scootering, and walking), Delafield Veterans Memorial River Walk which leads to Cushing Memorial Park (which is awesome), restaurants, and shops. It's also on the same road as Lapham Peak State Park and Nashotah Park.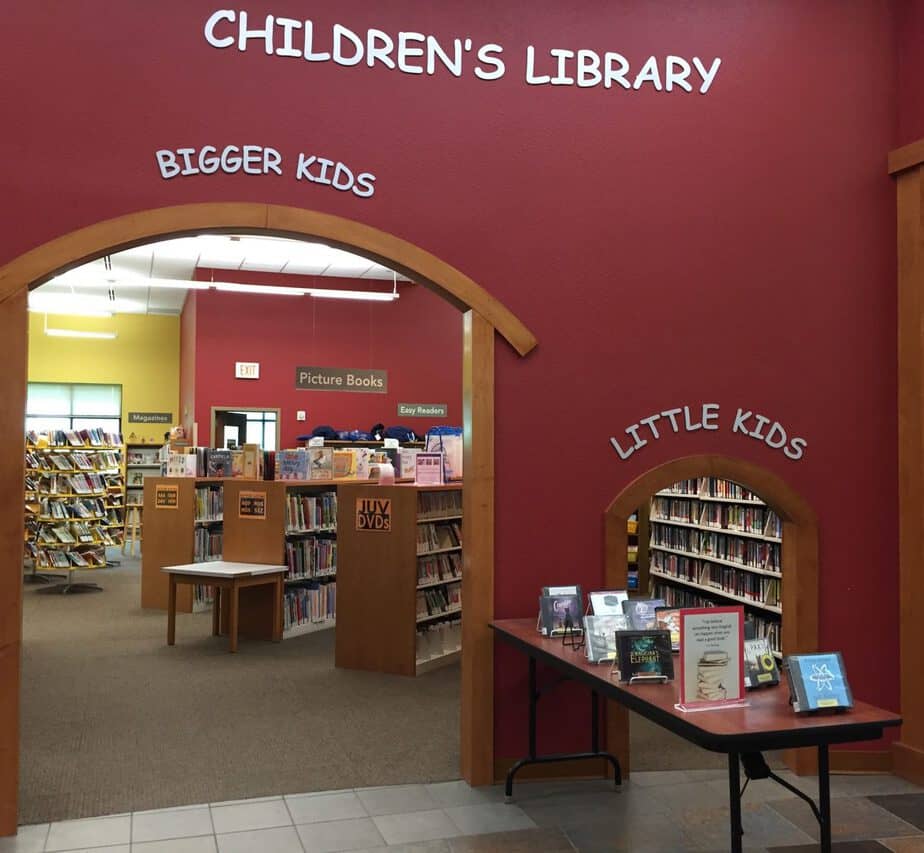 Are you bigger or little?
Upon entering the building, you'll find the City of Delafield municipal offices on one side and the library on the other. Once you enter the library, you'll see the Teen Zone on the left (not to be confused with the Kid Zone at the Mukwonago Public Library) the entrance to the children's section is straight ahead. I enjoy watching Little Kids come and go through their very own entrance, because it gives them a sense of ownership and belonging at the library.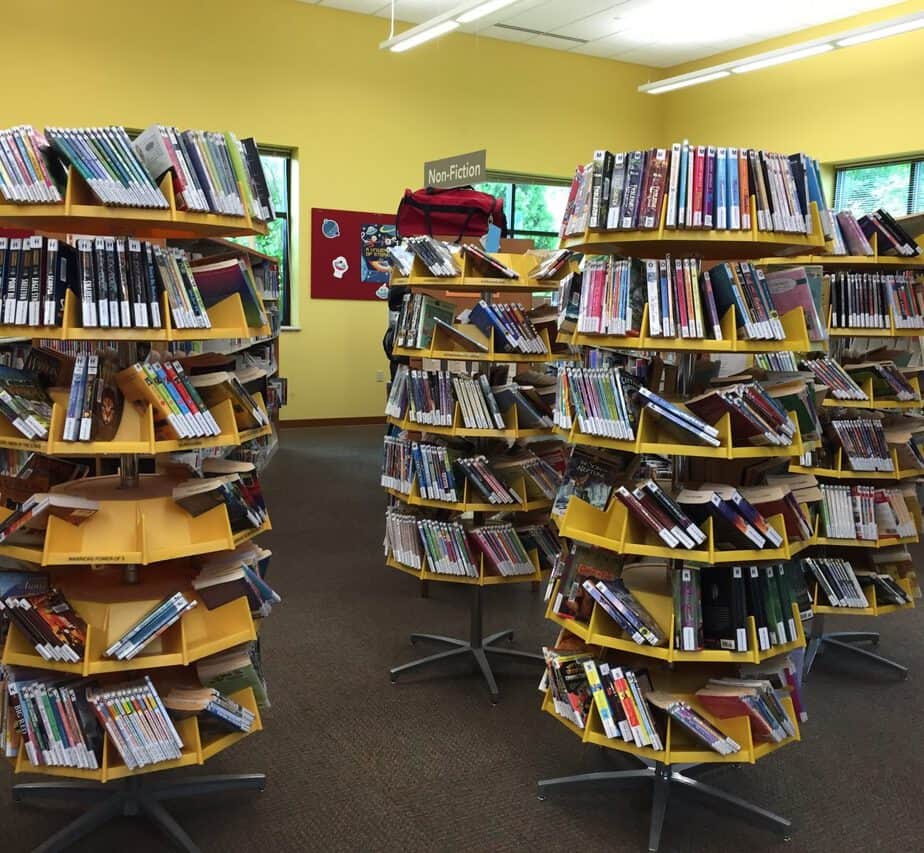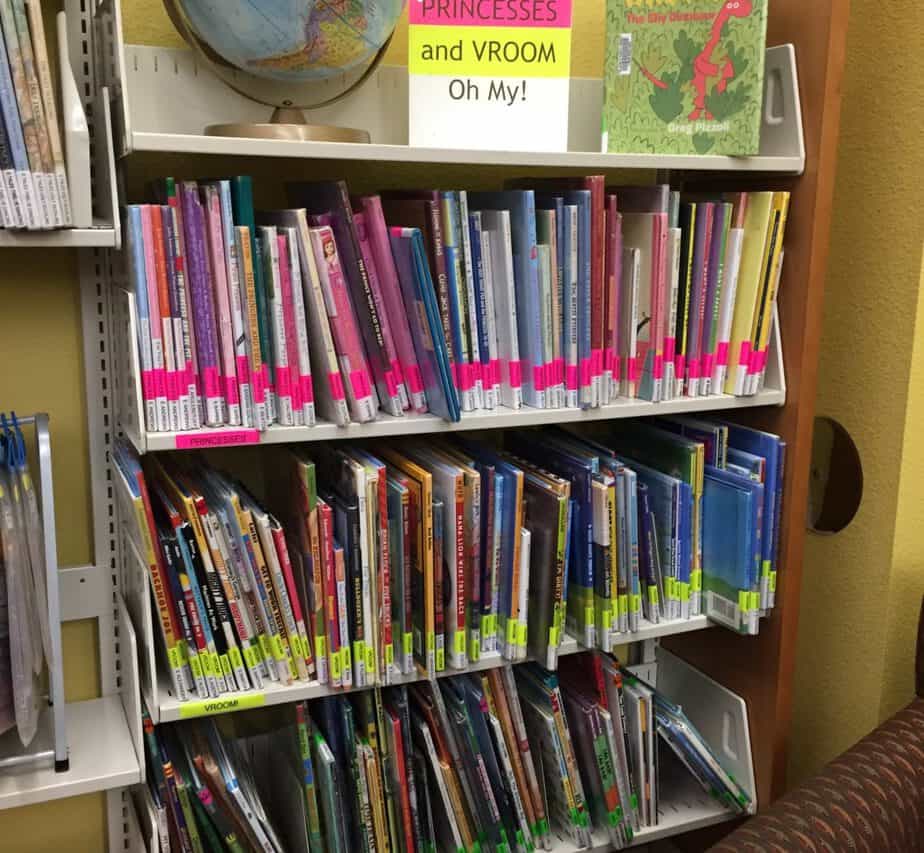 No matter your size, once you enter the children's section, you'll find books on carousels and books sorted by theme. The children's area has a few cozy seats, perfect for snuggling with your child and reading.
May the force be with your studies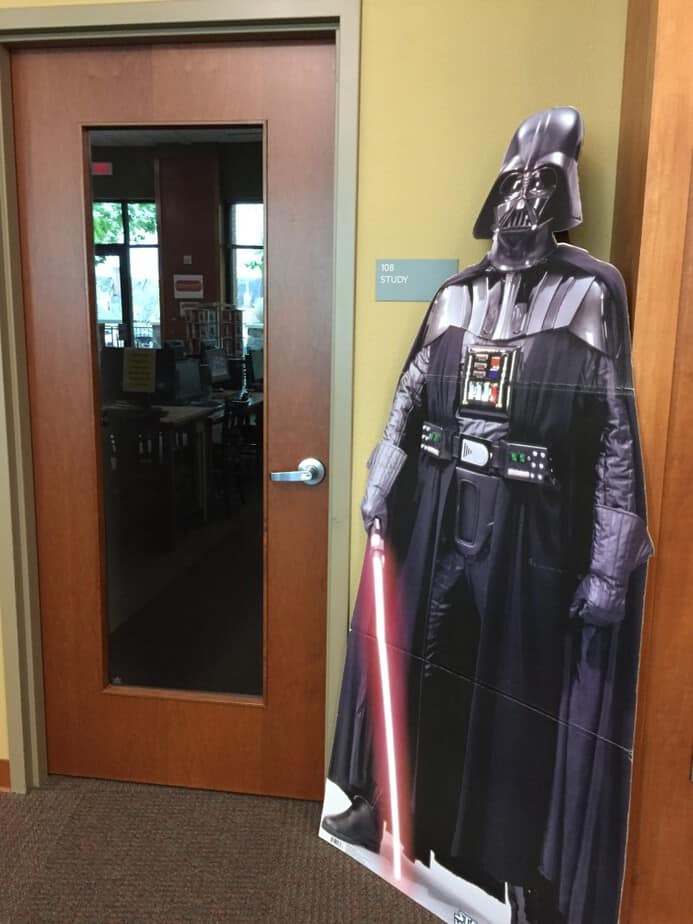 Check with the librarian to access the two study rooms at the library. Checking in with Darth Vader is optional.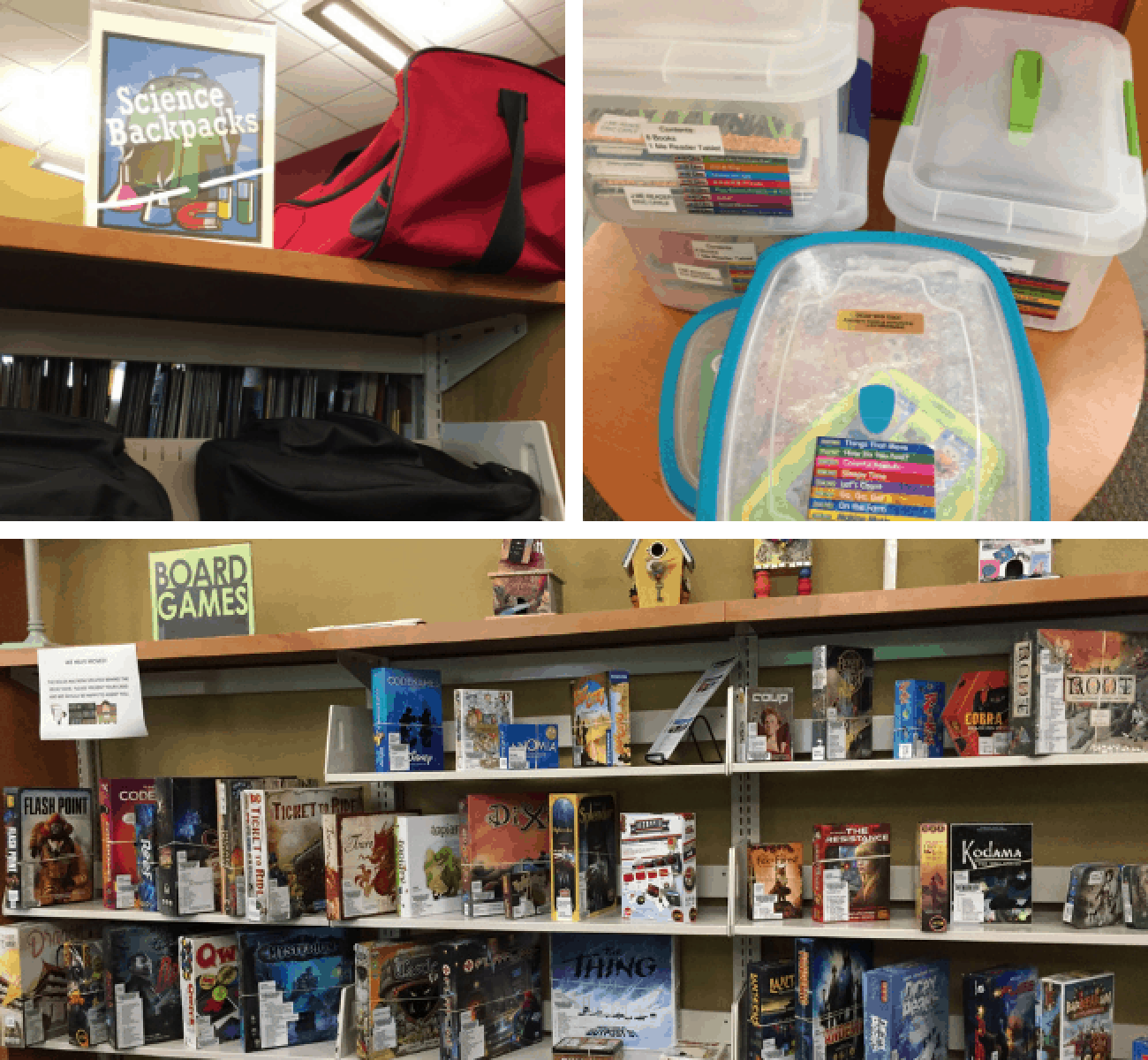 More than just books
The Delafield Public Library has science-themed backpacks, toddler friendly tablets, and board games that can be checked out. You'll find the backpacks and tablets within the Children's Library. You'll find the library's extensive board game collection just to the right of the Children's Library entrance. While many of these games are geared to the tween and older crowd, Qwirkle is a great game for even young children since it does not require reading – just a large space to play. Borrowing board games is a fun way to try out a game to see if your family likes it. All of these items do need to be returned inside the Delafield library.

If you're returning books to the outside book drop, you'll find it curbside, allowing you to remain in your vehicle.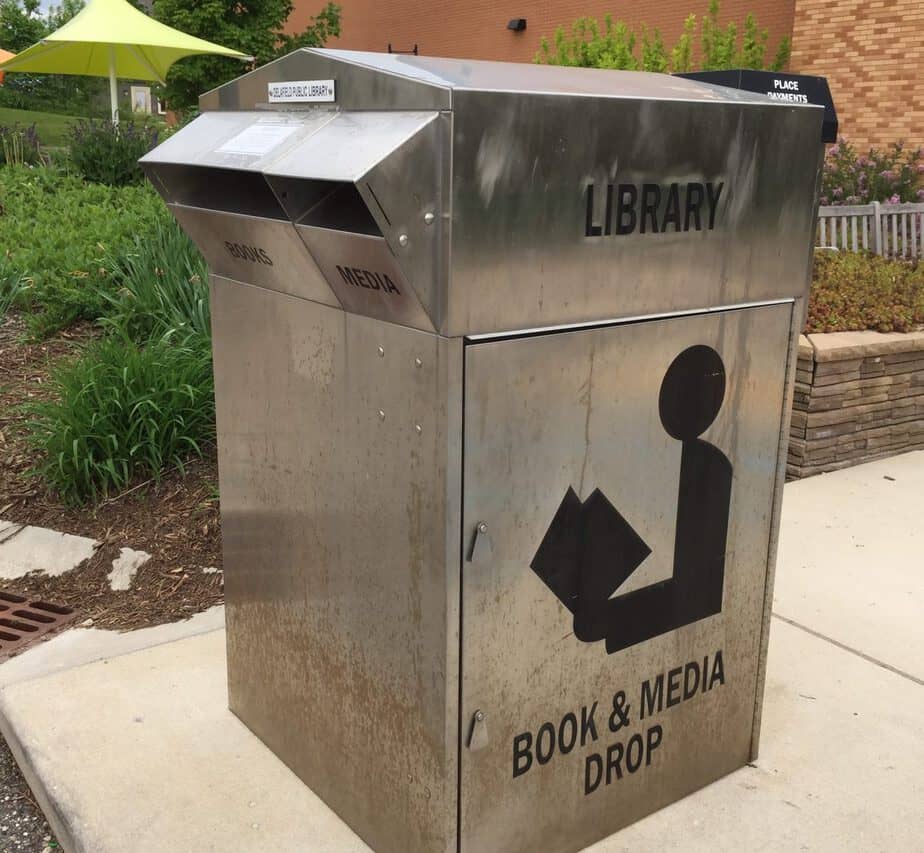 Touch, Smell, Sit, Rock, Read, Enjoy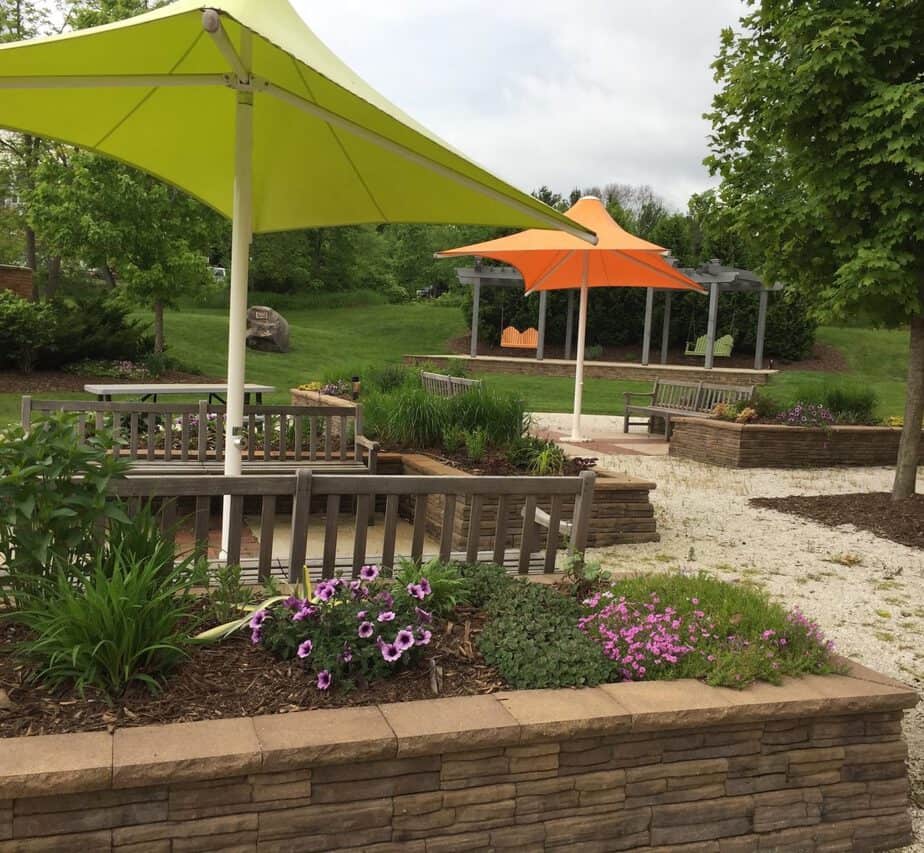 If the weather is good, then be sure to take some time to enjoy the beautiful outdoor public space at the library. You'll find signs in the planters encouraging visitors to touch and smell the plants and flowers. You'll find shade to sit under. You'll find a picnic table to enjoy a snack or lunch. You'll find colorful swings to rock in, while listening to the birds. The cool part of this outdoor space is that the library doesn't even have to be open for you to enjoy it.
Three down, thirteen to go!