Contactless Curbside Pick-Up Services to Begin April 27, 2020
On Thursday, April 16, 2020, Governor Evers announced the State will begin allowing libraries to offer curbside pick-up of books and other materials. 
Beginning on Monday, April 27, 2020, the Delafield Public Library will offer curbside pick-up of materials on certain days.
In 2017, my family and I EXPLORED ALL ELEVEN of the WAUKESHA COUNTY PARKS in one year. As a lover of public libraries and books in general, I thought it would be fun to visit all sixteen WAUKESHA COUNTY PUBLIC LIBRARIES during the summer of 2019. The Waukesha County libraries are part of the the BRIDGES LIBRARY COUNTY system, which allows patrons to borrow and return books from any of the 24 libraries within Waukesha and Jefferson counties. I like to think of it as a 1 card: 24 libraries.
DELAFIELD PUBLIC LIBRARY
500 Genesee Street
Delafield, WI 53018
(262) 646-6230
My third stop of my library tour was to the DELAFIELD PUBLIC LIBRARY. I found myself in Delafield after meeting up with other entrepreneurs at a LOCAL DELAFIELD COFFEE SHOP. After the OCONOMOWOC PUBLIC LIBRARY, I probably visit the Delafield library the most.

If you're interested in signing up for a card or getting one for your child, here's what you'll need to SIGN UP.

The library is located in the heart of downtown Delafield – close to the Lake Country Trail (great for biking, kid scootering, and walking), Delafield Veterans Memorial River Walk which leads to Cushing Memorial Park (which is awesome), restaurants, and shops. It's also on the same road as Lapham Peak State Park and Nashotah Park.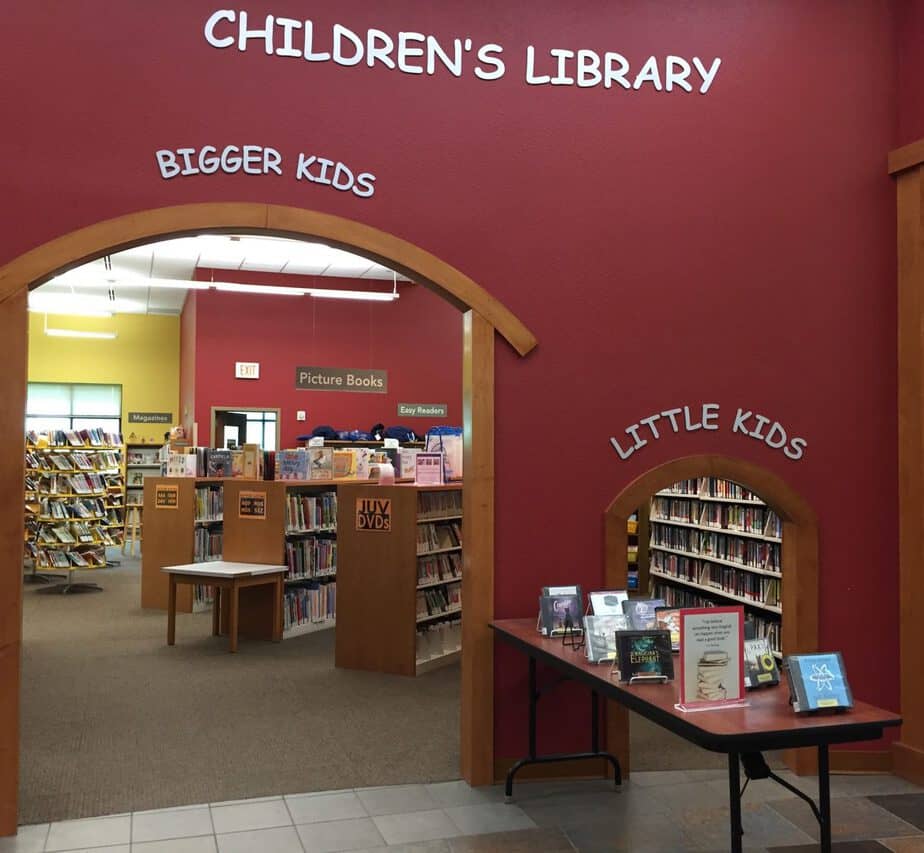 Are you bigger or little?
Upon entering the building, you'll find the City of Delafield municipal offices on one side and the library on the other. Once you enter the library, you'll see the Teen Zone on the left (not to be confused with the Kid Zone at the Mukwonago Public Library) the entrance to the children's section is straight ahead. I enjoy watching Little Kids come and go through their very own entrance, because it gives them a sense of ownership and belonging at the library.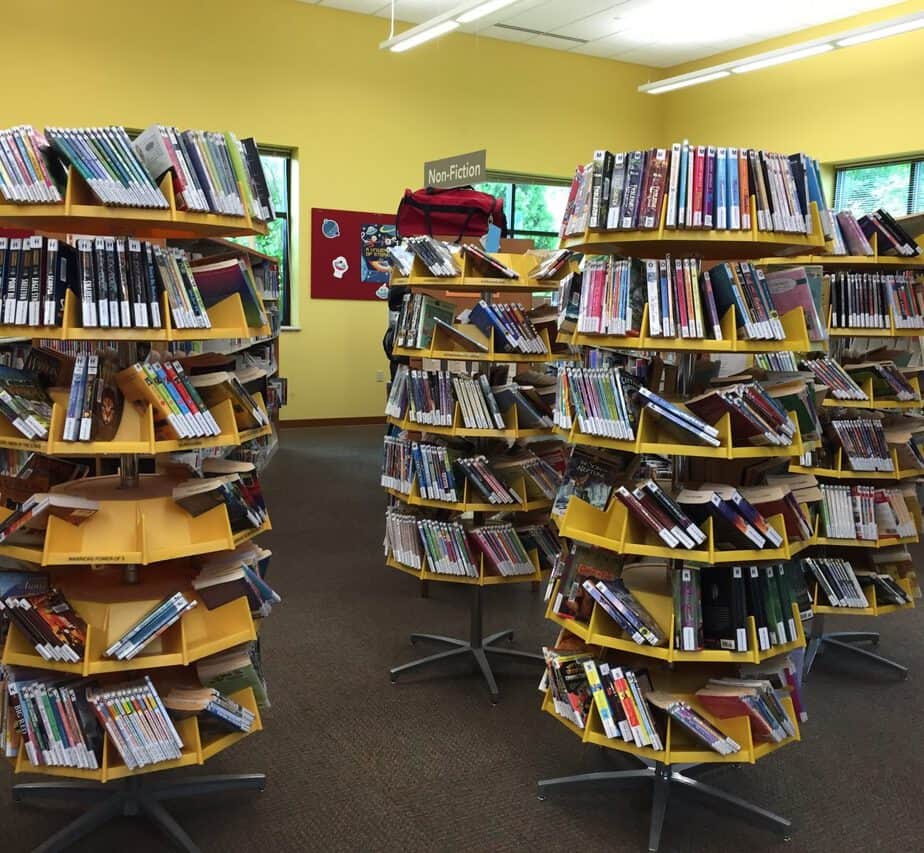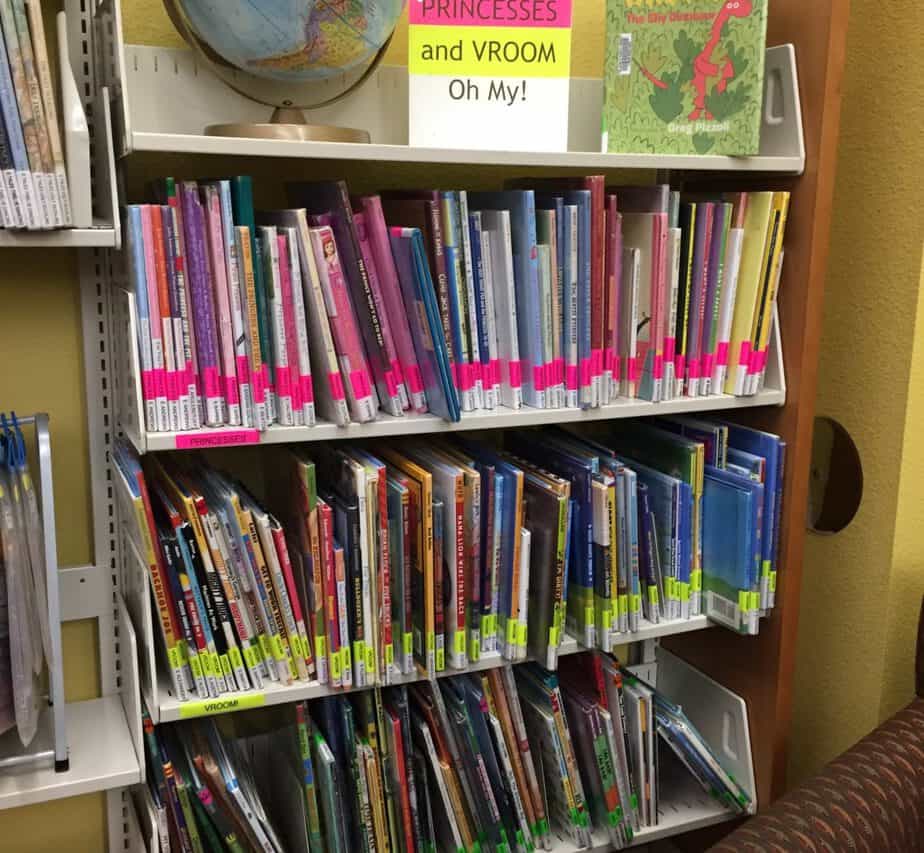 No matter your size, once you enter the children's section, you'll find books on carousels and books sorted by theme. The children's area has a few cozy seats, perfect for snuggling with your child and reading.
May the force be with your studies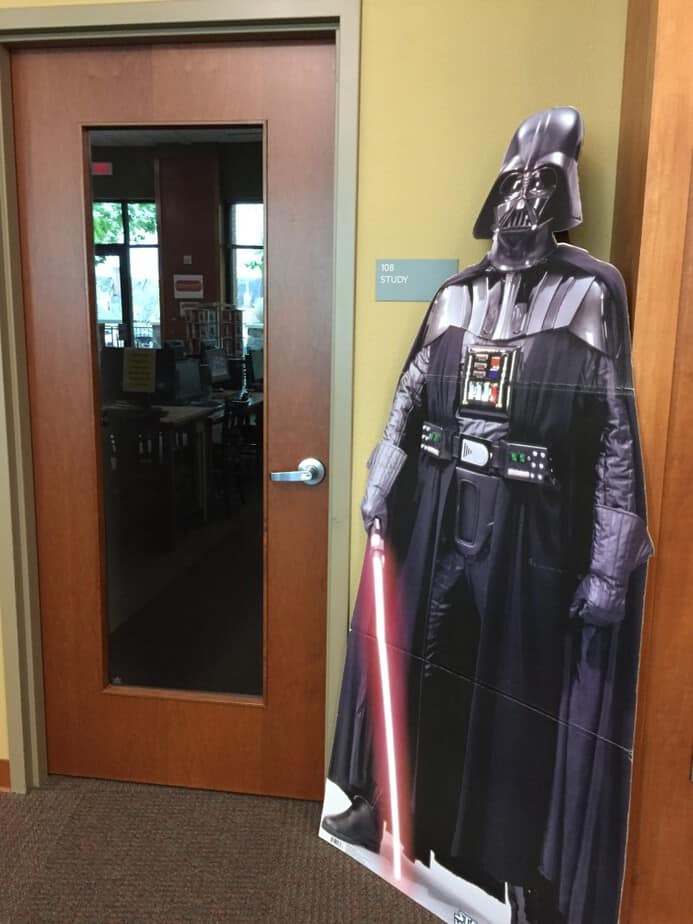 Check with the librarian to access the two study rooms at the library. Checking in with Darth Vader is optional.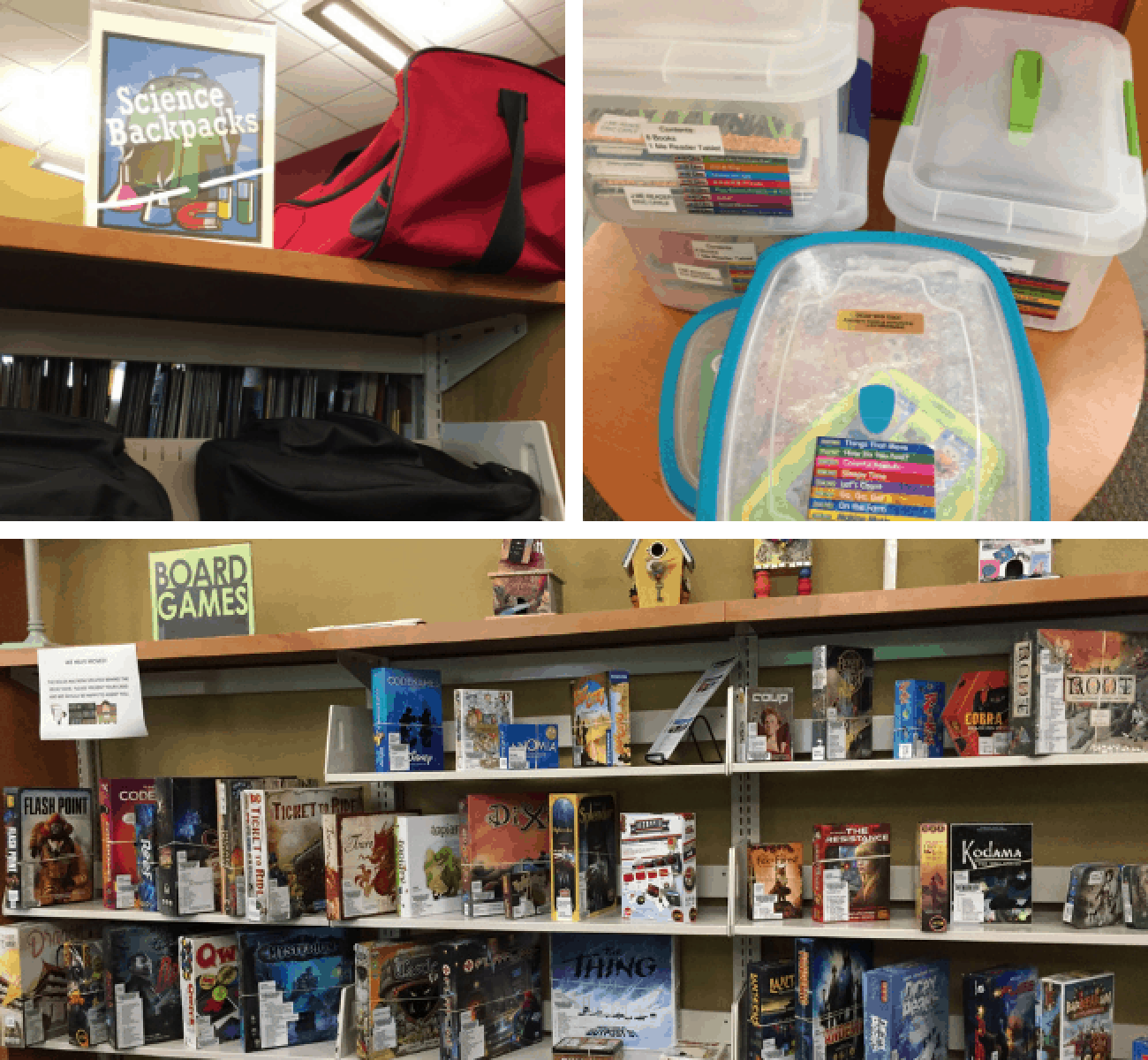 More than just books
The Delafield Public Library has science-themed backpacks, toddler friendly tablets, and board games that can be checked out. You'll find the backpacks and tablets within the Children's Library. You'll find the library's extensive board game collection just to the right of the Children's Library entrance. While many of these games are geared to the tween and older crowd, Qwirkle is a great game for even young children since it does not require reading – just a large space to play. Borrowing board games is a fun way to try out a game to see if your family likes it. All of these items do need to be returned inside the Delafield library.

If you're returning books to the outside book drop, you'll find it curbside, allowing you to remain in your vehicle.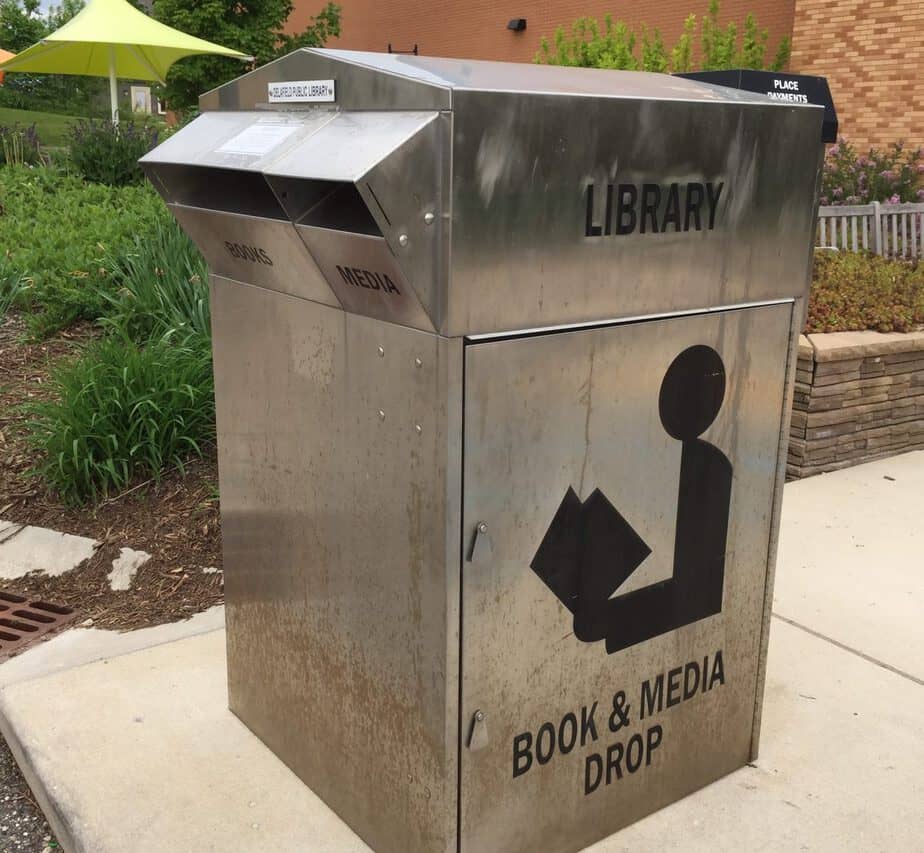 Touch, Smell, Sit, Rock, Read, Enjoy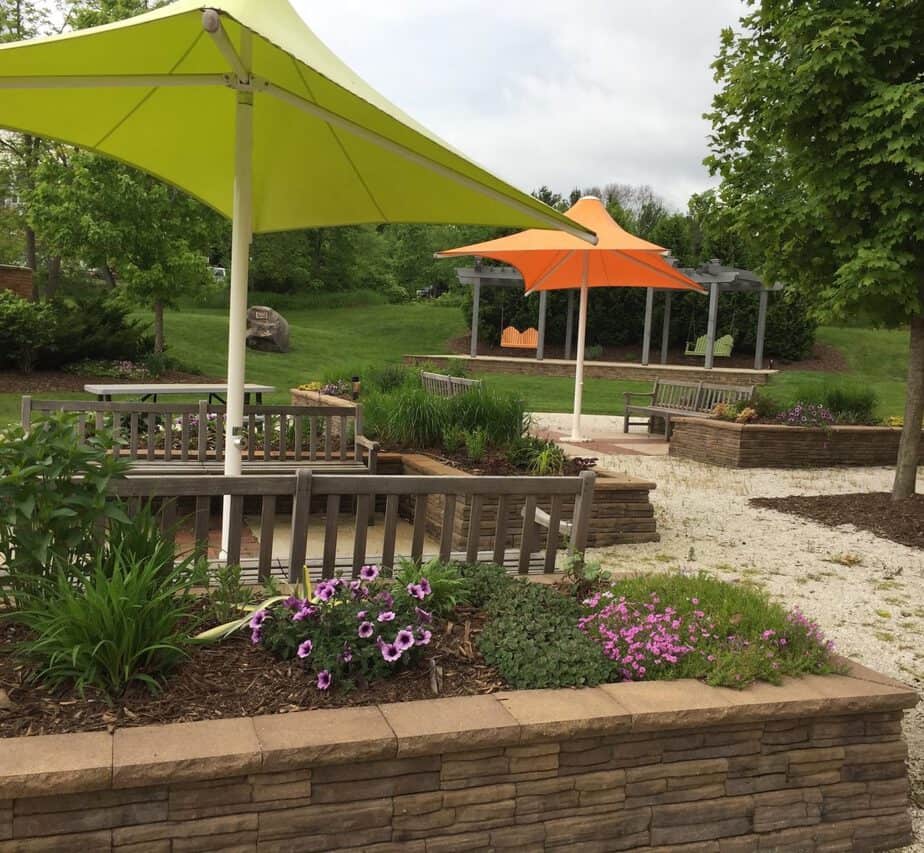 If the weather is good, then be sure to take some time to enjoy the beautiful outdoor public space at the library. You'll find signs in the planters encouraging visitors to touch and smell the plants and flowers. You'll find shade to sit under. You'll find a picnic table to enjoy a snack or lunch. You'll find colorful swings to rock in, while listening to the birds. The cool part of this outdoor space is that the library doesn't even have to be open for you to enjoy it.
Three down, thirteen to go!