Did you know the Waukesha County Parks system includes eleven parks sprinkled throughout the county?  Although our family has lived in Waukesha County for ten years now, we have only been to four of them as a family.  With field trips, cross country meets, ice skating adventures, and geocaching searches, different members of our family have been to seven parks.
For the last few years, I've thought it would be a fun family activity to visit all of the county parks in one year.  2015 came and went.  So did 2016.  Our kids are in middle and high school, and we realize that our time as a family under one roof will not last much longer.   So by golly, 2017 is going to be the year!   Eleven Waukesha County parks…one family…join the fun!
For our Waukesha County Park Tour 2017, we used this list: Click here to find a Waukesha County Park.
And so it begins
It seemed appropriate to start our adventure at Muskego Park, S83w20370 Janesville Rd, Muskego, WI 53150.   As Waukesha county's oldest park, Musekgo Park covers 193 acres in southeast Waukesha County.  Amenities include archery, swimming, geocaching, horseback trails, horse shoes, camping, hiking, and volleyball.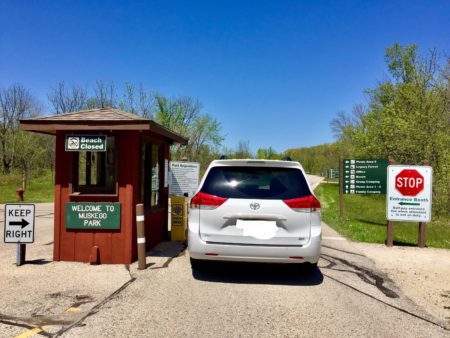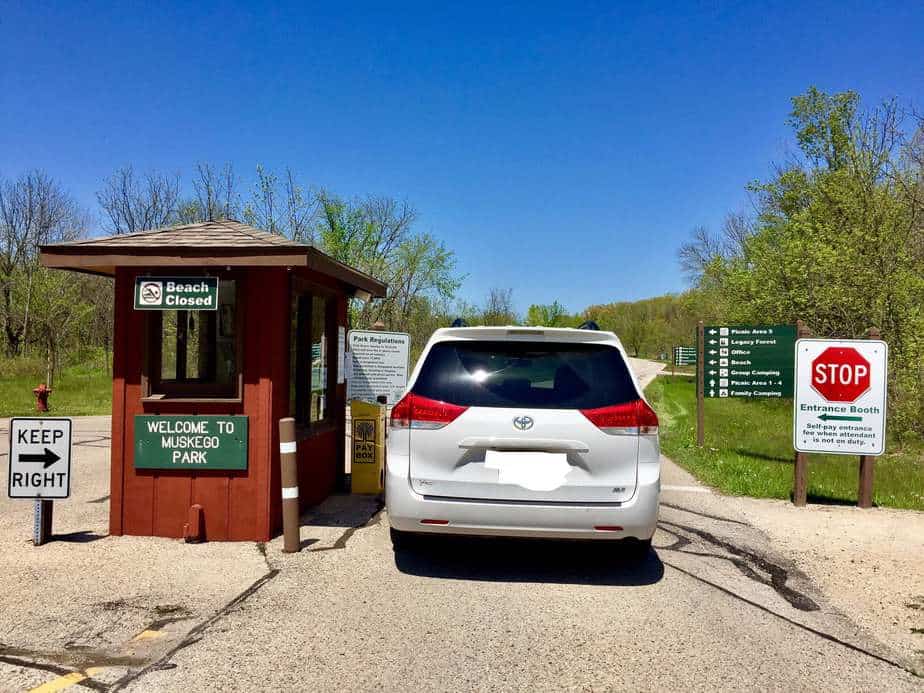 Muskego Park admission can be found in the Fees and Admission section of the Waukesha County Parks post here.  If an attendant is available, you will receive your day pass or annual sticker on site. If the entrance booth is unattended, place your cash or check payment in an envelope, drop it in the box, and place the envelope stub on your dashboard as proof of payment.  An annual sticker will be mailed to you.
Hours are sunrise to 10:00 PM year-round.
What we packed
Family
Food
Frisbee
Sunscreen
Bug spray
Hats
Water
We opted for a Mother's Day picnic and outing.  As a mom, you can call the shots on Mother's Day.  So off we went.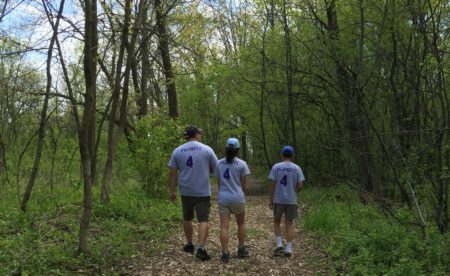 In case you're wondering, we made these shirts when we ran the Lake Country Half Marathon and 5k, our first (and so far only) family 5k.  While it may be hard to believe, but I am normally the only enthusiastic wearer of this shirt.  My family doesn't buy my line that we ALL need wear the shirt at the same time for maximum impact.  But on Mother's Day they did, without me even asking.  When I put on my shirt before leaving the house, everyone quietly went back to their rooms to change into our matching shirts.
Muskego Park is one of the Waukesha County parks that is new to our family.  We have never been to Muskego, and I honestly didn't even know where Muskego was before planning our outing.
We drove the park's circle road to get a feel of the park and to scope out places where we could enjoy our lunch.   The picnic shelters can be reserved for gatherings.  Some had groups and other families, so we looped back to Picnic Area 2 and enjoyed our lunch.  Across from us were trailheads to the Muskego Park Hardwoods, which are 60 acres designated by Wisconsin Scientific Area Preservation Council as a State Scientific Area.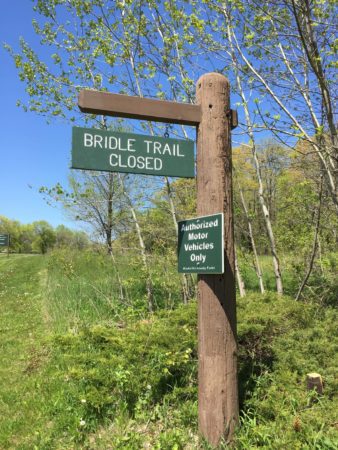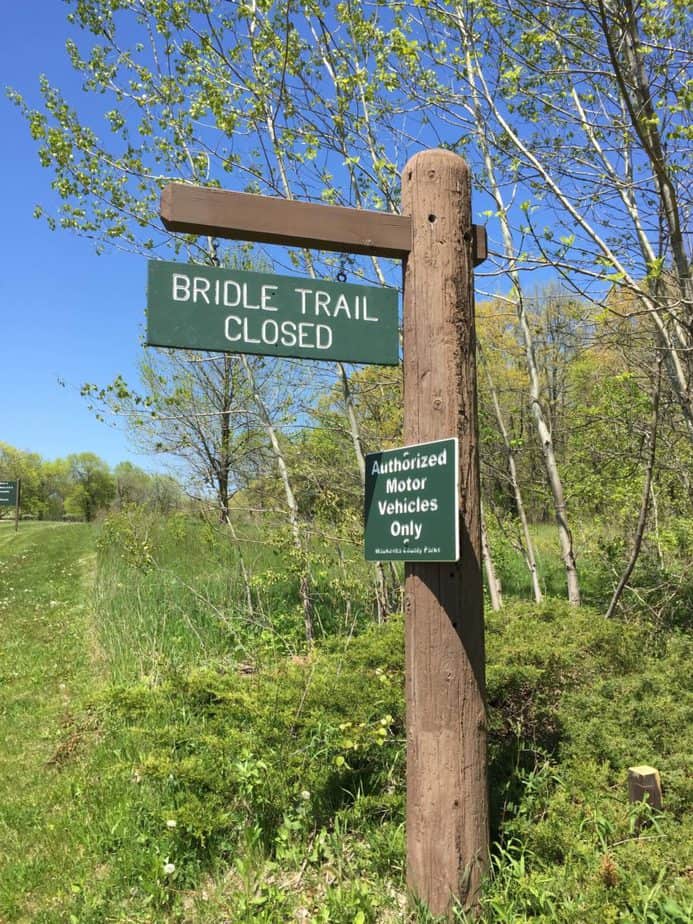 Picnic Area 2 is also across the way from the Bridle Trailhead, which was closed as of May 14.  We don't have horses, but if we did, then we could bring them here to ride when the trail is open.
If do you have horses, then you probably have horseshoes and the picnic areas included horseshoe courts.  (Note to self, buy horsehoes but not a horse for future Waukesha County Park Tour 2017 outings.)
Although we had neither horses nor horseshoes, we did bring a frisbee, which kept us entertained for quite a while after lunch.
Into the woods
After our heart-pumping frisbee fun, we explored the Hardwoods forest.  We saw violets and deep scarlet flowers carpeting the way.  We kept our eyes and ears open for the woodpeckers and rose-breasted grosbeaks that live in the woods.  We heard birds singing, but we can't guarantee we heard the grosbeaks.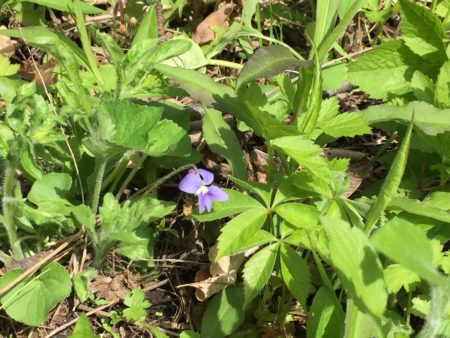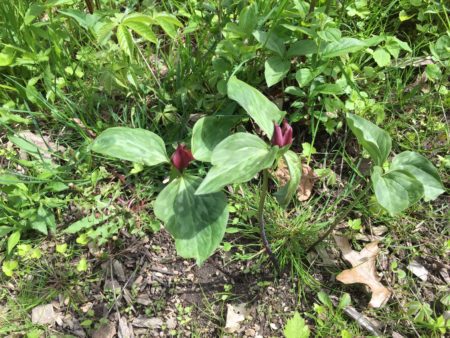 To our surprise, Muskego Park doesn't have any geocaches hidden in it.  Geocaches are hidden boxes that are found using GPS coordinates and/or a smart phone app.  Sometimes they are itty, bitty, teeny, tiny like the size of a safety pin, sometimes they are in recycled Altoid tins, and sometimes they are the size of a cooler.
Pondering the pond
We checked out the pond where we saw a few people fishing.  Those under the age of 15 do not need a fishing license in the state of Wisconsin.
The pond looked like a small enough body of water to be manageable with young children.  The signs indicate that no lifeguard is on duty.  Even though the water's too cold just yet for swimming, someone already lost their swim trunks.  It seemed best to just leave them be.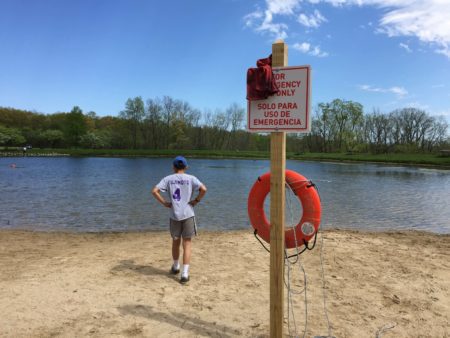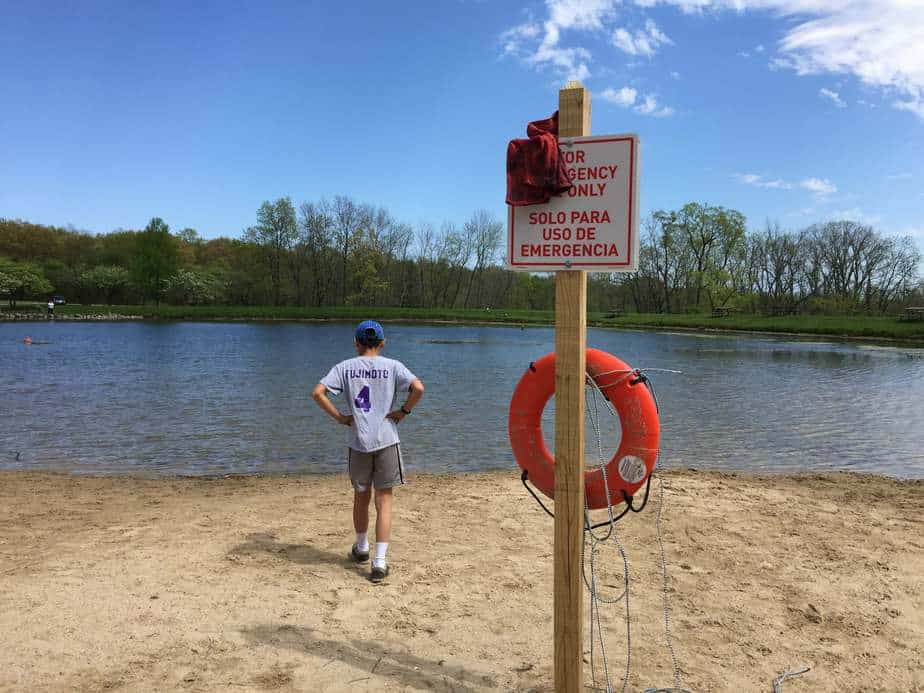 Before piling back into the van, everyone did a tick check.   Tick season is projected to be higher than usual this year, so this will need to be a regular part of our park departure plan this year.  I was pleased that we left without any ticks and with lots of memories.
One Waukesha County park down, ten to go.
Please read about Jann's other adventures here.
—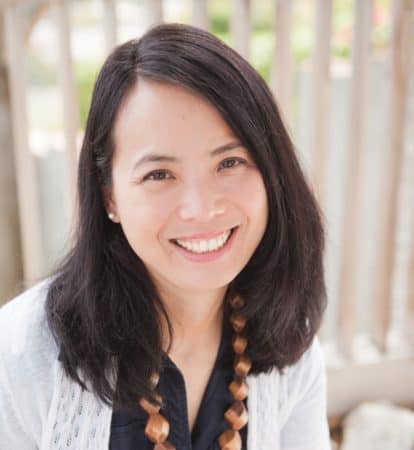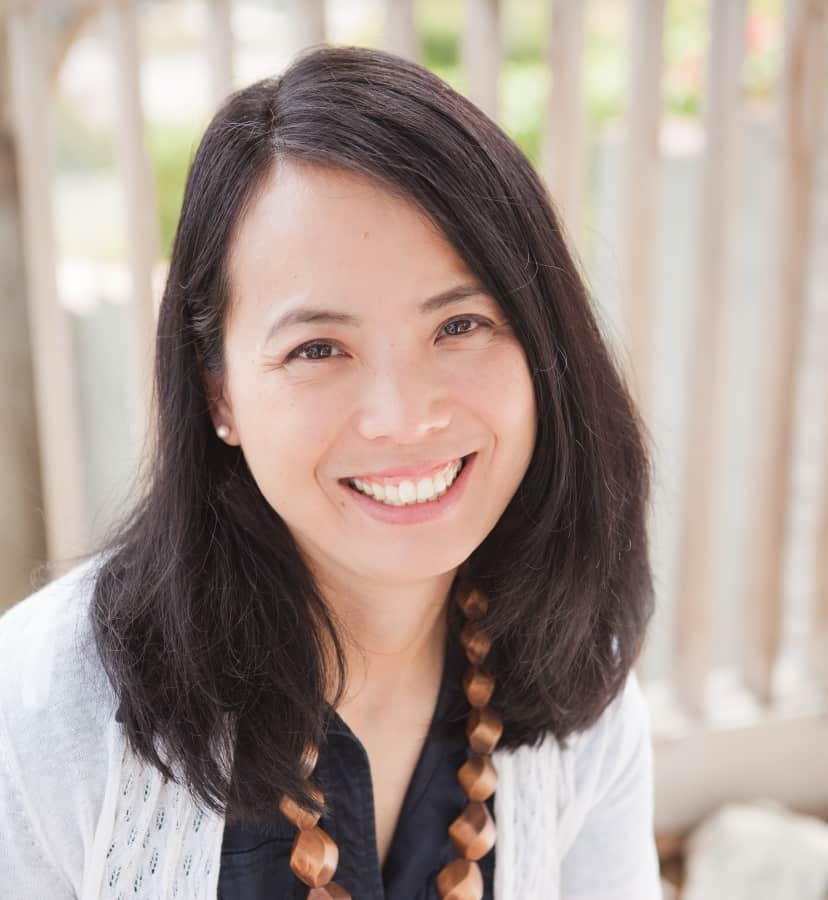 Jann Fujimoto is a wife, mom to two, and speech-language pathologist.  Her family has lived in Lake Country for 10 years,  the longest she has ever lived in any one place.  She enjoys traveling, reading, and gardening at the Fuji Farm, which in reality is a couple of raised garden beds in the backyard.