Disclaimer: Preschools listed below have paid to be listed, but each one has been recommended by Lake Country Family Fun readers. Lake Country Family Fun is the number one parenting resource in Waukesha County, priding itself on being thoroughly connected to the community, including these preschools. If you have a Preschool that you would love to see in this guide, comment below and we will reach out to them (if we haven't already).
As a parent, it is often a hard choice when the time comes to figure out where to send your child for their preschool years. There are so many choices and different curricula to consider. 2K? 3k? 4k? Public versus private? Montessori? Waldorf? Virtual? Traditional? Does my child have to be potty trained? Is there wrap-around care?
Lake Country Family Fun prides itself on finding the best Waukesha County preschools and sifting through the information so you don't have to. This guide is here to help you navigate all the wonderful schools that the Lake Country and Waukesha County area offers for Preschools and pre-primary programs. There are over 30 preschools featured below that are located in 12 communities such as Brookfield, Delafield, Dousman, Hartland, Oconomowoc (including Okauchee), Pewaukee, Waukesha and more! All of these preschools are recommended by our amazing readers!
Being a local parent and author of this guide, I am so impressed by the preschools near me. I was hesitant to send my first born to Pre K, and now I want to send my third to several! I love working with the schools listed in this guide and learning how each are unique and special, but the one thing they all have in common is their heart is in the community and the kids. There is a lot of love to go around, and I hope you find the perfect infant, preschool, daycare or preschool for your children right here in Lake Country and Waukesha County.
Don't miss these PRESCHOOL OPEN HOUSES to get a first hand view of these local preschools! You can use this handy guide to narrow your search down, and then physically visit your top schools to tour and meet the staff.
In this guide you will find:
Childhood as it should be.
We believe that a healthy and happy childhood will pave the way for an extraordinary life.
Be sure to check out our outdoor classrooms which will be used during the school year! Prairie Hill is a proud participant in the Wisconsin Parental Choice Program; making Waldorf education more accessible to all.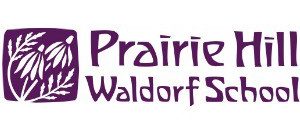 30+ Preschools in Waukesha County
Listed Preschools Alphabetically
To view the details about a given school, find their information in the city tab associated with them.
2022 Waukesha County Preschools by City
14155 W Burleigh Rd,
Brookfield, WI 53005
"We are amazed daily by not only the education, but the love for school our son comes home with each and every day! It is truly incredible to watch our son love being at school and to be surrounded by such a great community. From the minute we drop him off, I know that he is in a safe and nurturing environment that is meeting his social and academic needs, but also growing his faith, setting the foundation for years to come. As a former teacher myself, I cannot say enough great things about the teachers, staff, and community at BCS!"
Unique Highlight:
BCS is a smaller school with a wide variety of opportunities for students, supported by an incredibly strong community – it truly is like one big family. 
Description:
Brookfield Christian offers 3K three mornings/week, half-day or full-day 4K four or five days/week, and kindergarten four or five full days/week. Our programs balance play and exploration with curriculum that provides a strong academic foundation.
3462 N Brookfield Road
Brookfield, WI 53045
"BA really prepares children in all aspects of life. It's not just the academics – they teach kindness and respect. They inspire kids to be their best in a very nurturing environment. We have seen the kids grow up and they are polite, kind, and confident — which is amazing."
Unique Highlight:
Our young scholars are provided with an exceptional curriculum, small class sizes, and a nurturing environment to begin their journey to develop a lifelong love of learning.
Description:
Brookfield Academy is an independent, coeducational college preparatory day school serving K3 through Grade 12. Little Knights (K3) is a half-day, morning program. Level A (K4) is a morning or afternoon half-day program. Level B (K5) is a full day program. Extended day options available.
Open house dates or information on arranging a tour: 
Tours and information sessions available throughout the year. For information please call 262-783-3200 x-141. Open Houses held in late October and late April.
1650 N Brookfield Rd,
Brookfield, WI 53045
"We have been involved with the preschool program at Christ the Lord for three years. We love the Christ-centered education our children receive, which provides not only a great academic foundation, but one for their faith as well. The staff at Christ the Lord are kind, caring and knowledgeable, providing a nurturing environment along with excellent academics. From day one, you are welcomed into the family community Christ the Lord offers. Having your kids love going to school is such a blessing. We know this is the best place for our children to receive their preschool education."
What makes Christ the Lord unique:
Our blended 3K-4K program has flexible enrollment options that meet the needs of all families. Children have the opportunity to stay in the same building until 8th grade, creating a family-like atmosphere in our school.
Description:
Christ the Lord Lutheran School is a preschool through eighth grade school, which provides a Christ-centered, Bible-based education where children of our congregation and community have the opportunity to grow spiritually, intellectually, emotionally, socially, and physically.
Open house dates or information on arranging a tour:
Tours are available upon request. Use our website link (https://christthelordbrookfield.org/connect/) or call 262-782-3040 to request information or schedule a tour.

Open House Dates: Feb. 15 from 4-6PM, Feb. 17 from 5-7PM
13001 W North Ave,
Brookfield, WI 53005
"Words can't describe how much I love Elmbrook! As an early childhood teacher I had immensely high expectations for my son's first school experience. I hoped he would be in a classroom that he felt a part of, and he, as well as our family, have developed close friendships with his peers and their families. I hoped that he would continue to develop skills of empathy and he certainly has. He values himself and communicates well with peers. The most exciting part for me is that he developed social and academic skills through play and creating- often using real materials found in nature. I was always amazed at what he was working on in class and bringing home. I'm thankful we found Elmbrook with my first, so I can send his younger brothers there, as well!"
What makes Elmbrook Preschool unique:
Great school, innovative activities, wonderful teachers – your child will feel like Elmbrook Preschool is a second home in no time.
Description:
lmbrook Preschool is a half-day preschool with a warm, welcoming environment that promotes the development of the whole child. Our play-based curriculum encourages practice in friendship, empathy, creative thinking and everyday challenges. Our teachers make sure each day is an important experience for their students. 
Open house dates or information on arranging a tour: 

Call us at 262-780-0122 or email info@elmbrookpreschool.org to schedule a tour. Find information on our preschool and forms here. Enrollment for Fall, 2022 begins in February.