This is an Advertorial Listing.
As a parent, it is often a hard choice when the time comes to figure out where to send your child for their preschool years.  This guide is to help you navigate all the wonderful schools that the Lake Country and Waukesha County area offers for Preschools. All of these preschools are recommended by our amazing readers!
Don't miss these upcoming Preschool Open Houses in January and February 2018!
Lake Country Family Fun's Preschool Guide
Brookfield

Brookfield Christian School is an independent, non-denominational Christian 3K-8th grade school located in Brookfield, WI near the corner of Burleigh and Lilly Roads.  Brookfield Christian offers half-day 3K three days per week, half-day or full-day 4K four or five days per week, and full-day kindergarten four or five days per week.  Our early education classes balance a child's need to play and explore with a curriculum that provides a solid academic foundation.  Children are challenged at their level of ability and given varied opportunities for learning that develop academic and social skills and promote physical and spiritual growth. Contact us to schedule a visit and to learn more!

Dousman
Kettle Moraine Preschool offers an exceptional preschool education in a safe, nurturing classroom community. Our 3k program is on Tuesdays and Thursdays from 9-11:30 and serves children ages 2 ½- 4, and our 4k program is Mondays, Wednesdays, and Fridays from 9-3. We are a 4K provider site for the Kettle Moraine School District, and our extended schedule allows us to dig deeper into academics while still having plenty of time for free play, art, music, rest time, and outdoor play. At Kettle Moraine Preschool we strive to foster a life-long love of learning while helping your child develop socially, emotionally, physically, and intellectually. Students explore, inquire, develop relationships with peers and adults, cooperate, and gain independence and confidence in our spacious, fun classroom environment. Please visit our website for more information or give us a call if you have any questions or would like to schedule a tour: 262-965- 5900.
Hartland
Divine Redeemer Lutheran School 
Divine Redeemer Lutheran School – 31385 West Hill Road, Hartland, offers exceptional options when searching for an academic-based preschool experience for your little one. The school is conveniently located on Hwy. 83, ¼ mile north of Hwy. 16 in Hartland and offers two year old through five year old kindergarten classes (as well as first through eighth grades). Divine Redeemer has been offering a strong Christian alternative to education for more than thirty years and is Nationally Accredited and awarded as an Exemplary school. Early Childhood options include two, three, and five morning-a- week classes, in addition to full and half day four year old and five year old kindergartens. Before and After School Care is available, as well as an onsite daycare center. Teachers are highly professional, state certified, and are experienced early childhood educators. Not only will your child experience the highest level of academics set in a fun, engaging environment, but in addition, their entire school day will be filled with the teachings and love of Jesus! Class sizes and student-to- teacher ratios are perfect for early learning! These classes are in high demand so call 262-367- 3664 and reserve your spot today! Learn more by following us on Facebook and at www.drlc.org.
The Montessori Experience: Children experience sensitive periods, or windows of opportunity. We match appropriate lessons and materials to these sensitive periods when learning is most naturally absorbed and internalized.
Our Programs:
Toddler (18-36 months) Our beautifully designed toddler environment allows movement, encourages independence and reinforces language development.
Children's House (1.5 years- 6years) This is the beginning. This is where the groundwork for the intrinsic rewards of a Montessori education is laid. Children work independently in long, unstructured work periods to develop concentration and independence.
Enroll now, and take a free week!!
For more information, please call: (262) 367-6595 or email: [email protected].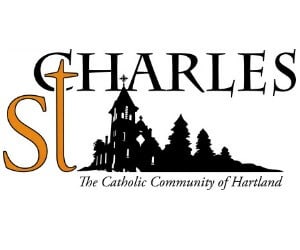 St. Charles Parish School, a vibrant and growing school in the heart of Lake Country, offers a variety of preschool programs to meet the needs of families and young students.  Our preschool program is growing as more families learn about the curriculum where these 3- and 4-year olds learn through organized play and center time in faith-filled classrooms.  Flexibility is key and we offer parents the choice of a 2-day, 3-day or 5-day morning program for 3-year-olds.  There are options to stay for a longer day until 1 pm or 3:25 pm. Our 4K Program is five mornings a week which prepares our students for 5K. Students in 4K also have the option to stay until 1 pm of 3:25 pm.  There is after school care for our youngsters on-site provided by Wee Know School whose teachers come to St. Charles.  Our tuition is the lowest of Catholic schools in Western Waukesha County.  There is space available in our preschool programs, and we would love to show you around our interactive, bright and happy classrooms.  Please call Principal Laura Anderson or Advancement Officer Christina Holmes for a tou​r at 262-367-2040 or email [email protected]​. There is much excitement surrounding St. Charles as new classrooms are built in Spring 2017 in response to the many new students and families who want to part of our faith community. We look forward to meeting you!
Wee Know School is a nationally accredited five star preschool that encourages children to be creative while also developing socially, emotionally, cognitively and physically. Extensive indoor and outdoor play space offers opportunities for exploration. Nurturing interactions and educational hands-on learning activities are designed to build self-esteem, intellectual development and positive feelings toward learning.  They are pleased to participate in a 4K collaboration with the Kettle Moraine School District as a 4K program site for families residing in the district. In addition to the morning preschool program they offer an "extended care" option for families needing full day care or flexible scheduling. They accept children 2 1/2 – 5 years during the school year, and up to 11 years in the summer. Families are always welcome to visit!
Zion Lutheran School offers 3K/4K Christian based, age appropriate academic curriculum. Our small classes offer a fun, loving family environment that encourages the children to be creative, and to help them grow socially, emotionally, cognitively and physically. Our school has large classrooms, low teacher to student ratio, a full size gym, and many outdoor play areas and equipment. Our program is five days a week and you have the option to choose which days would fit into your schedule. Our day begins at 8:20 a.m. Monday-Friday and ends at 11:45 a.m. However, if your child would like to stay for lunch, you may pick up at 12:20 p.m. We also offer wrap-around care from 7:00 a.m. to 5:00 p.m. Please visit our website or call 262-367-3617.
North Lake
Lake Country Kindergarten Preschool
Lake Country Kindergarten Preschool is a non-profit, licensed, cooperative 3K & 4K preschool created for the kids they educate through partnerships among certified teachers, parents & caregivers.  LCK families embrace hands on activities, small class sizes, and a fun, loving environment in bright, colorful learning areas. The 3K and 4K programs are housed at North Lake School in Room #101 and #120 and foster each child's excitement for learning and feeling of safety, comfort and independence in the classroom.  If your school district has a 4K program, then LCK 4K is tuition free when you apply for North Lake School District's Open Enrollment process through the State of Wisconsin's Department of Public Instruction.  LCK has wrap around care right at North Lake School, and any kids needing care past 2:30 pm are then transitioned to North Lake's Extended Care Program.
Oconomowoc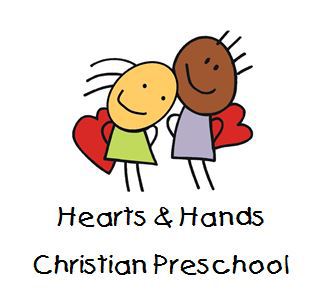 Hearts and Hands Christian Preschool is a state-licensed, non-profit, inter-denominational preschool located at the First Congregational United Church of Christ in Oconomowoc.  Their mission is to provide a nurturing and safe environment offering play-based opportunities that will enhance each child's developmental, spiritual, and physical growth. They will promote and emphasize Christian values through the teaching and managing of our program. They offer various classes for children ages 25 months – 4 years old. Ask  about their Friday Fun Classes!
The Oconomowoc Recreation Department's Early Childhood Learning and Recreation program for 3- to 4-year-olds offers a fun and fulfilling learning experience and helps children get ready for their next adventure in kindergarten. New skills will be introduced to help prepare your child for elementary school. Prewriting skills, social and personal skills, math, science and art will be the focus. Summer Preschool Readiness is from 9 a.m. to 12 p.m. Mondays & Wednesdays or Tuesdays & Thursdays, June 19-July 26. Fall session is Sept. 6-Dec. 15 with an option to add Preschool Playtime from 12:30-2 p.m. Classes are limited to 8 participants per class. Payment plans are available. The best way to see what our days are like is to visit our Facebook page.
At Oconomowoc Nursery School, we believe that children learn much of what they need to know through play balanced with academics. Our school provides an environment where a sense of wonder can flourish, and where order and predictability are balanced by flexibility and freedom to experiment with social skills learned at your child's comfort level.  Our school features a parent participation, or cooperative, program where each family, if they wish, can share in the planning and operation of the school.  Parents are able to participate on a rotating basis, serving as assistants to our teachers and staff.  Oconomowoc Nursery School is a nonprofit, nonsectarian, nondiscriminatory cooperative preschool licensed by the State of Wisconsin. At Oconomowoc Nursery School, we have two teachers with elementary school teaching degrees from the University of WI-Whitewater and the University of WI-Platteville. The teachers have been teaching at Oconomowoc Nursery School for a combined 48 years. The small class sizes and nurturing teaching style enriches early childhood development through guidance and social interaction. We offer classes for 2 1/2K and 3K students.  Oconomowoc Nursery School will be hosting a series of open house weeks on March 20-24, May 8-12 and July 18-20 to allow people interested in our 2 1/2K and 3K programs for the 2017-18 school year to tour our classroom.  For more information, please call us at 262- 567-8121 or visit our website: http://www.oconomowocnurseryschool.com.  We'd love to see your little ones' new smiling faces!
St. Matthew's Early Childhood Ministries
Come to St. Matthew's to meet our teachers, find out about our 3K, 4K, and Kindergarten curriculum, and check out the classrooms. Our 3K meets on Tuesdays and Thursdays from
8-11am
, but a three, four or five day option is also available. Our 4K meets on Mondays, Wednesdays, and Fridays from
8-11am
, but a four or five day option is also available. Our Kindergarten meets five full days each week. Childcare is available before and after school each day. Registration for the 2017-2018 school year begins on February 1. Registration information will be available anytime in our school office. Contact the Early Childhood Director Amber Terry with any questions
[email protected]
 or
262-912-6338
Okauchee
Holy Trinity Learning Center offers Christ-centered early childhood 2K (new this fall!) and 3K programs, as well as childcare for ages 2 and up.  The 4K and 5K classrooms of Holy Trinity Lutheran School are also located in our East Campus building.  The classroom settings provide for the spiritual, social, emotional, intellectual and physical development of children in a loving, Christian environment.  Childcare is offered for ages 2 and up at flexible, hourly rates that are scheduled by the week.  Extended care is also available before and after our Early Childhood Programs.  For more information, please call 262.567.2737×712, visit our website at www.holytrinityels.org or visit our Facebook page.
Pewaukee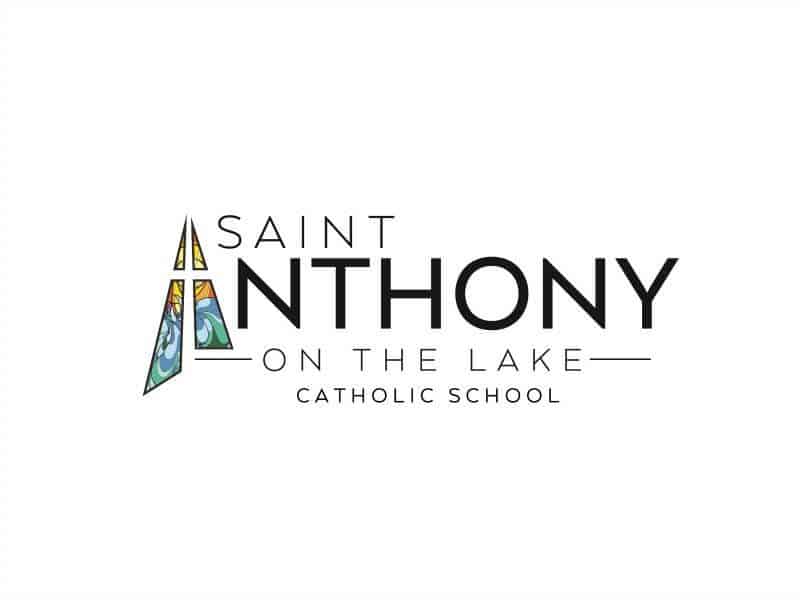 St. Anthony on the Lake offers full and half-day 3K and 4K programs with extended wrap-around care available. The 3K/4K academic curriculum is based in play and socialization using "Head, Heart and Hands" as the Guiding Principles: We use our "Head" for language development and communication, approaches to learning, and cognition and general knowledge. We use our "Heart" for social and emotional development. We use our "Hands" for health and physical development.
St. Anthony on the Lake Catholic School is dedicated to excellence in a Christ-centered education, rooted in the Catholic Faith; and to the spiritual, intellectual, social and physical development of each student. Together with the parish community, students live the gospel of Jesus Christ, commit to worship and lifelong faith formation and serve others.
Space is limited, so please contact the school office today at 262-691-0460 or [email protected]
for a tour and additional information! Visit online at www.stanthony.cc