Private School lIstings in Waukesha County (K-8)
Disclaimer: Schools listed below have paid to be listed, but each one has been recommended by Lake Country Family Fun readers. Lake Country Family Fun is the number one parenting resource in Lake Country Family Fun, priding itself on being thoroughly connected to the community, including these schools.
Lake Country and Waukesha County has some amazing schools. If you are looking for private schools, this handy guide will provide a great listing of options in the area. If you are looking for Daycare, refer to our Daycare and Babysitting Guide here. (Note: Many schools offer daycare and/or wrap around care). If you are looking for Preschools (K2 -K4), refer to our Preschool Guide here.
Private, or independent, schools are privately owned with out the assistance of local, state or federal governments. At private schools, students pay tuition to attend. Some private schools offer School Choice, read more about Private School Choice Programs here. For those whose children attend private schools, read more about the Wisconsn Private School Tax Credit here and look into your local district for bussing reimbursement where applicable.
Lake Country Family Fun prides itself on finding the best Waukesha County Private Schools and sifting through the information so you don't have to. This guide is here to help you navigate the wonderful private schools the area offers. There are 17 schools featured below that are located in communities such as Brookfield, Hartland, Oconomowoc, Waukesha, Pewaukee and more! All of these schools have been recommended by our amazing readers!
Divine Redeemer Lutheran School Hartland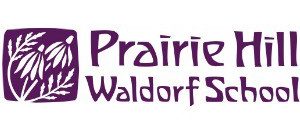 10+ Private schools In waukesha County
2022 Waukesha County Private school Listing
31385 Hill Rd, Hartland, WI 53029
"It's been a blessing for both (our girls) to be part of Divine Redeemer! I can't even begin to tell you how remarkable the changes have been… I think I regularly have tears in my eyes every time I drop them off… Tears of joy and thanks. I know they are in an amazing loving environment. We feel so blessed to have them at DR! I could go on and on about how happy we are and how happy the girls are… I know the girls are going to thrive and grow from being part of this amazing environment that they are in… Last year my stomach hurt from worry every morning I dropped them off (at their previous school)… This year I am at complete peace! The best part is the girls are developing by leaps and bounds! They love their teachers and have enormous pride for their school. Divine Redeemer has such a positive impact on all its students and I know the one it is making on our girls is enormous!!!"
Description:
Divine Redeemer Lutheran School provides a strong educational foundation for all of its students by promoting an excitement for learning through a challenging academic curriculum.  This rigorous curriculum, with more than thirty years of experience and mastery, is well-proven by accreditation, exemplary school status, state and national awards and yearly achievement test scores well above the national average.
Our school offers many other services available to our children including:
Financial assistance
Full-Time Resource Teacher
Speech Services
On-site School Counselor
Participates in

Wisconsin Parental Choice Program (WPCP)

Summer Childcare Programs
Summer Camps for all ages
Open house dates or information on arranging a tour:
Note: Teacher interviews located on the school's website here.
School Enrollment
(Toddler, 2K – 8th Grade) begins Monday February 7th with online applications (See Tads on School website at school/drlc.org)- Contact the School's Admissions Office for more information.
2022-23 School Year Open House (1st grade – 8th grade)
Prospective families are welcome to attend an open house at one of two dates either Thursday, February 17th or Wednesday, February 23rd at 7 p.m. More details here.
4024 Nagawicka Rd,
Hartland, WI 53029
"ULS teachers weave the fundamentals into their broader investigations in a way that creates a vibrant and creative classroom. My kids are engaged and passionate about learning."
Description:
University Lake School (ULS) is an independent college preparatory school serving preprimary through 12th grade in Hartland, Wis. One hundred percent of ULS graduates are accepted to competitive colleges and universities. University Lake School delivers an incomparable education through the pursuit of academic excellence and the development of the whole student in a unique learning environment that fosters intellectual curiosity, original thinking, personal integrity and character through service. ULS is an educational innovator empowering students to lead and thrive in a global community.
Open house dates or information on arranging a tour:
Please contact our Admissions Department to schedule a guided tour for you and your student: admissions@universitylake.org or call 262-367-6011, ext. 1455.
N14 W29143 Silvernail Road,
Pewaukee, WI 53072
"We were immediately drawn to the beauty of the school: the colors, the smells, the natural elements, the warmth and love from the teachers. It felt like home. When researching more about Waldorf philosophy, we realized how they truly understood each phase of development in the child, taking a much more holistic approach to learning. It isn't just about reading and memorizing subjects, it's about 'experiencing' it."
Description:
Waldorf may seem dramatically different from mainstream education. We are. Performing well on tests and memorizing facts are no longer enough to prepare students for an unknown future. We foster our future innovators, risk-takers, critical thinkers and fearless leaders.
3462 N Brookfield Road
Brookfield, WI 53045
"I think BA gives students a great liberal arts education. A liberal arts education is much more than humanity and arts, but also natural and social science. It gives students the ability to read, write, and think critically."
Description:
Brookfield Academy is an independent, college preparatory school for grades K3 through 12. Exceptional teachers guide students as they explore a curriculum rich in traditional academics, athletic programs, the arts, and extracurriculars, preparing them for college and life.
Open house dates or information on arranging a tour: 
Tours and information sessions available throughout the year. For information please call 262-783-3200 x-141. Open Houses held in late October and late April.
1023 E Capitol Dr,
Hartland, WI 53029
Zion has been such a blessing for our children! We appreciate the dedicated teachers and staff, the high academic standards, and Christian education for developing social and leadership skills. It is a great family environment and our children love attending there."
Description:
Zion Lutheran School serves children from Preschool (3K) to 8th grade with an education that goes beyond deep learning and academic achievement. Our students also learn to live life with strength,
confidence, enduring comfort, and compassion for others, even when life brings adversity. At Zion, kids learn that whatever failings they have, and whatever wrongs they do, there is always  forgiveness and unconditional love there for them. At Zion, kids learn the resilience,
strength, and humility they need to face both joys and disappointments. At Zion, kids learn to use the talents and interests
God has given them to proactively be a blessing for others. Yes, your child will have great academics here, but they'll also learn to treasure and practice life's most valuable skills and lessons. Click on the links below to learn more at our website, or schedule a school tour.
14155 W Burleigh Rd,
Brookfield, WI 53005
""BCS is a uniquely amazing school. The community of families is strong and welcoming. The school size is small enough to give students individual attention and for faculty to truly know each child, but not so small that it limits social development. BCS fosters strong Christian faith and prepares students to be compassionate humans for life. Sending our children here has been one of the best decisions we have made for our family."
Description:
Brookfield Christian School is an independent, multi-denominational Christian school with programs for grades 3K – 8.  BCS offers a high-quality, Christ-centered education that prepares students to learn, to lead, and to serve faithfully in God's world. We offer:
An academically excellent curriculum
PE, Art, Spanish, Tech Ed/STEM, and Music Education
Chapel, Praise Band, Small Groups
Resource Staff and Learning Lab
School Counselor and SEL Curriculum
Athletics, Band, and more.
210 Pleasant St.
Oconomowoc, WI
"Both of our children benefited from taking math classes that were ahead of their grade level, which gave them a head start entering high school. Rachel also "tested out" of spelling her 8th grade year and was encouraged to do creative writing instead – an experience which has definitely helped her in high school. As parents, we appreciate the effort St. Paul's made at differentiation to help more advanced students reach their potential. In short, we are pleased with the success our children are having in high school, and feel they were well prepared to have that success by the staff and programs at St. Paul's."
Description:
St. Paul's Lutheran School is committed to providing the highest quality Christian education through academics, faith, fine arts, and athletics. We offer financial aid, and are a member of the Wisconsin Parental Choice Program. We invest in each child and help them build a strong academic and spiritual foundation. Your child will develop the necessary skills, traditional values, and the moral compass needed to navigate our ever-changing world.
Open house dates or information on arranging a tour:
Open Enrollment is February 1–April 15, 2021. To arrange a tour, contact St. Paul's Lutheran School at 262-567-5001 or email at jill@splco.org.
N50 W35181 Wisconsin Ave.,
Oconomowoc, WI 53066
We like Holy Trinity because they have a very caring staff, small class sizes and Christian values that has led our kids to a quality education."
– Cindy K.
Description:
Holy Trinity offers quality private education where students in 5K-4th grade can learn, grow and achieve in an environment enriched by Biblical teachings and values. Our focus is Christian education, including phonics-based reading instruction and an emphasis on the fine arts.
Open house dates or information on arranging a tour: 
Tours available by appointment. For more information, please call 262.567.2737×712, visit
our website at www.holytrinityels.org, ,like our Facebook page and follow us on Instagram!
1100 WI-83
Delafield, WI 53029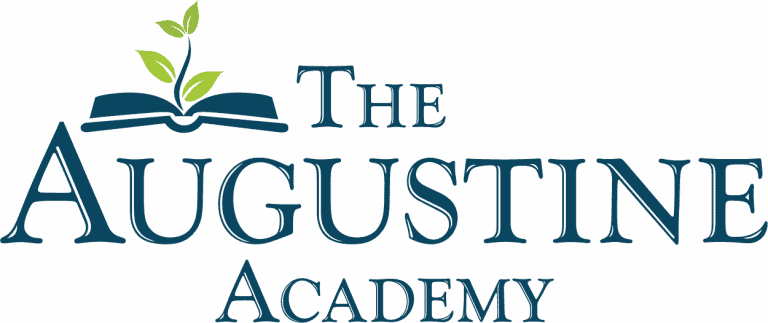 Unique Highlight:
The Augustine Academy is a high joy environment – on any given day, I might expect my children to study a Rembrandt or Georgia O'Keeffe painting, observe and watercolor a willow tree, read and delight in Heidi or King Arthur, and play outside at recess with friends for a cross-grade game of soccer or Red Rover.  When they pile in the car at the end of the day, they are usually bursting with excitement to tell me all they've enjoyed from their day.
Description:
The Augustine Academy exists to partner with parents by offering an education that prepares children to thoughtfully engage the world. This work is grounded in the gospel of Jesus Christ and in the truth that we were created–mind, heart, and affections–to bring glory to God and are invited to be a part of his redemptive, creative work in his world. TAA is a classical school featuring a blend of classroom and homeschool learning designed to cultivate partnership with parents in education. Steeped in Charlotte Mason's liberal arts model, students learn through engaging living ideas in our rigorous curriculum. Positive relationships with teachers and peers are fostered in a joyful atmosphere both in the classroom and in nature.
Open house dates or information on arranging a tour:
Join us for our first Open House of 2022 on February 1, 6:00-7:30pm. Tours and additional open houses are available throughout the year.  Please visit our website for more information and register online at http://www.augustineacademy.com/events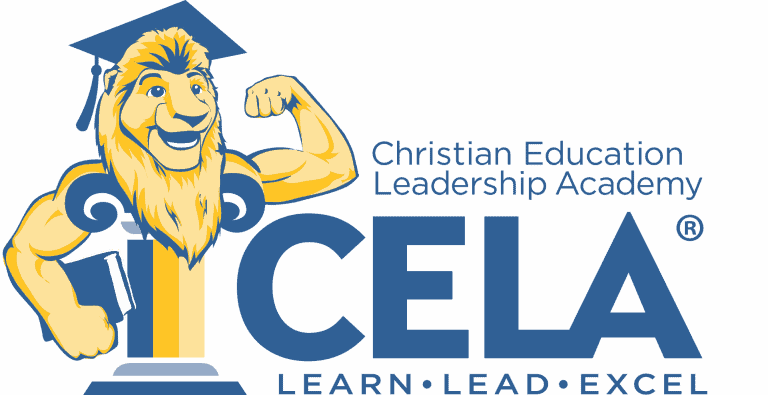 W262 N4685 Ryan Street
Pewaukee, WI 53072
My wife Krista and I would like to express our sincere thanks to Brian and Nancy Nahey for both constructing and welcoming our son into the CELA family. As one of the founding families, we have been at CELA since its inception and have enjoyed our experience there. Our son has grown with a close class of friends that are now in their final year (8th grade). Besides solid academics that we believe have him well prepared for high school next year (Arrowhead), he has also grown as a leader, mentor, charitable young citizen and most importantly a person with Christian values. We feel very blessed that CELA became part of our lives, and we were able to contribute to its growth and success.
Description:
CELA's early learning programs are second-to-none in educating young leaders in Lake Country by giving them the opportunities to grow academically, learn and participate in on-going Christian values and by presenting them with regular leadership opportunities.  Our 3K, 4K and 5K programs aim to give our students an opportunity to enjoy the challenge of learning new things in a personalized, stimulating, fun and loving environment. 

With certified teaching staff who utilize a rich, research-based curriculum and state-of-the-art learning spaces to customize the unique engagement needs of our 3K – 8th grade students, academic growth is quickly seen in each student.  Students also enjoy daily Christian values lessons, weekly Chapel services, and spending time with their Chapel Family Buddies in CELA's Christian Values and Leadership Development (CVLD) program, all of which strengthens each student's relationship with God.  Frequent classes in art, music, physical education (PE) and Spanish, amazing Middle School electives, regular use of CELA's Promethean Boards and Active Tables, personal laptops, reading lofts and customized gated playgrounds all add to our varied educational program allowing for mental, physical, and spiritual growth within each student daily. 
Where Children and Potential Come Together ™.
Open house dates or information on arranging a tour:
Open house dates:
Saturday, January 29 (10:30 – 12:00 pm)
Tuesday, February 8 (6:00 – 7:30 pm)
Saturday, February 19 (1:00 – 2:30 pm)
Tuesday, March 1 (4:30 – 6:00 pm)
If you are interested in scheduling a private tour, please call 262-691-4321. We'd be happy to assist you.
1650 N Brookfield Rd,
Brookfield, WI 53045
"Christ the Lord Lutheran school was the best choice we made for our family when we enrolled our kids there 7 years ago. Each year has solidified our decision even more with the education, opportunities, and care our children have been given. We love the trust we have in the entire school community and know that each day our children are surrounded by God's Word, Christian friends, and a high-level education. Our children love going to school everyday and we are so blessed to know that they receive both an academically rigorous and Christ-centered education at Christ the Lord Lutheran School."
– Zach and Beth S.
Description:
Our school offers private Christian Education where students in grades 4K – 8th grade learn, grow, and achieve in environments enriched with Christian teachings and values. Our curriculum is structured to educate and train children with high academic standards from a solidly Christian perspective.
Open house dates or information on arranging a tour: 
1941 Madison Street,
Waukesha, WI 53186
"When looking for a school for our children to attend, we were looking for them to have a similar upbringing to our childhood and with experiences we had access to as children.  Through Mount Calvary Lutheran School, our children are learning Christianity while obtaining an outstanding education.  The teachers are very involved with the children and are focused on helping them to succeed.  Parents and teachers have reat working relationships to accomplish our common goal, providing the best education for these hildren.  The small class sizes help with children who need extra help with certain subjects in the classroom.  The convenience of Cardinal Care (before and after school program) is very helpful for working arents.  Our children are able to participate in multiple sports during each season and are exposed to many other extracurricular activities throughout the school year.  The best part of the school is that children from all grades are like family to one another.  Sending our children to Mount Calvary Lutheran School was the best decision we could have made for their education."
Description:
A Christ-centered learning in ALL subjects with emphasis on Christian values, attitudes, and actions. One grade per classroom Grades K-8. Mount Calvary has exemplary accredited school status and participates in the Wisconsin Parental Choice Program. Before and after-school care is available.
Open house dates or information on arranging a tour: 
Tours are available upon request.
Please contact Mount Calvary Lutheran school at school@mountcalvarywaukesha.org.com orcall 262-547-6720 for information or to schedule an appointment.
246 W Ottawa Ave,
Dousman, WI 53118
"Both of my children attended St. Bruno from 4K-8th grade. I have found that they received a valuable education focusing on academics, instilling faith, and creating a safe environment for them to learn. St. Bruno teachers partnered with me to help educate my children and prepare them for high school and beyond."
– T.P.
Description:
St. Bruno Parish School is a 3K-8 Catholic school in the heart of Dousman. We invite you to explore our Catholic school community which inspires Academic Excellence and Instills Catholic Values within a faith-filled community and beyond. Let us help you learn more about how we may be your partner in deepening your child's understanding of the world around them in a highly academic, spiritual and social environment. Our doors are open for you to experience our faith and family-oriented culture firsthand.
Open house dates or information on arranging a tour: 
Join us for our Winter Carnival and Open House on January 30, 11:30 AM -1:30 PM. For more information on this event, please visit our website. Or call to schedule your tour now. 262-965-2291
313 Circle Dr,
Hartland, WI
"When we moved to the area, we knew we wanted a Catholic education for our children. At St. Charles, we have found not only academic excellence and a loving Catholic environment but also a true sense of community. Watching our daughter flourish while getting to know new friends and our son learning to love Jesus has been such a blessing that has helped us call Hartland home."
Description:
St. Charles Parish School has provided academically challenging, faith-based education to thousands of students since 1959! We offer 3K-8th Grade and invite new families to come grow with us!
Open house dates or information on arranging a tour: 
Our Open House is on Sunday, January 23, 2022 from 10am to 1pm. Please call our School Office at 262-367-2040 to set up a tour if you are unable to attend Open House!
Description:
At St. Jerome Parish School, our students shine! Once you enter through our doors, it is clearly evident that Christ is present in our school, from 3K through grade 8. Our students shine the love of Christ to others daily through their words and actions. It is not unusual to walk through our hallways and see one of our middle school students helping our Early Childhood Littles. St. Jerome Parish School offers each child a Catholic value-based education, providing a loving and caring environment in which to learn.  Our educational philosophy is based upon educating the whole child and embracing the uniqueness of each child created by our loving God.
Our students are engaged in Project Lead the Way, S.T.R.E.A.M, Virtues in Practice, Catechesis of the Good Shepherd,Theology of the Body, and extra- curricular activities. Jesus is certainly our formational role model for how we live and interact with others. Throughout the school year, we focus on Virtues in Practice Program. Catechesis of the Good Shepherd and Theology of the Body. As we progress through the year, we will study the saints and school-wide efforts on the lives and words of St. Pope John Paul II and St. Teresa of Calcutta.
At SJPS we believe that parents are the primary educators of their children and respect their role by journeying with them through the year, providing our students a solid foundation so that they may grow into responsible young adults who can make a positive difference in our world today.
Open house dates or information on arranging a tour: 
Call 262-569-3030 to schedule a tour! Registration is now open.  Call to ask about our flexible program and to schedule a visit.  Apply through this link https://mytads.com/a/stjeromeoconomowoc .  Don't delay as our classes are filling up fast!
410 West Veterans Way
Mukwonago, WI 53149
"All of my children have attended St. John's and we couldn't be happier! Their quality education, along with various extracurriculars make it a well rounded education. The teachers and students are very respectful and kind and everything is done in the light of God's Word. Students also transistion very well to the public or private high school. You will not be disappointed sending your children to St. John's!"
Description:
St. John's Lutheran School provides a strong educational foundation for all of its students by promoting an excitement for learning through a challenging academic curriculum.  This rigorous curriculum is well-proven by earning an exemplary status for accreditation, state and national awards, and yearly achievement test scores well above the national average.   The Word of God plays a central role as students develop skills needed for academic success, as well as strong Christian values that will serve them throughout life. To learn more about our school please check out our website at www.stjohnslutheran-muk.org.  
Our school offers many other services available to our children including:
– Financial assistance
– Title Services
– Speech Services
Open house dates or information on arranging a tour:
Tours are available at any time!  Please contact the school office (school@stjohnslutheran-muk.org) to set up a tour with the principal and the classroom teachers.  
1650 Brown Street Oconomowoc, WI
"We are thrilled to have our three children enrolled at St. Matthew's School. The faculty and staff are invested in the students and partner with parents to help our children reach their God-given potential. We are particularly impressed by St. Matthew's attention to each child's development and the school's ability to provide students with extra support should they need it. Throughout the day, students have access to additional teaching staff for guided reading, extended learning, and small group work. We really appreciate this personalized approach to our children's education. We are grateful for the Christ-centered education our children are receiving and know they will be well prepared for high school and beyond. St. Matthew's School is just the right place for our family." -Leah S.
Description:
At St. Matthew's, children grow and learn in warm, Christ-centered atmosphere. The Word of God plays a central role as students develop skills needed for academic success, as well as strong Christian values that will serve them throughout life.
Open house dates or information on arranging a tour:
Please contact Tom Plitzuweit, Principal, at tplitzuweit@smls.org to set up a tour or visit smls.org and click "Virtual Tour" on school tab.
1060 White Rock Ave,
Waukesha, WI 53186
"When we moved to Waukesha, the first decision we ever made was to enroll our children in Trinity Lutheran School. It's still the best decision we've made since. It challenges our children academically and enriches them spiritually with a faith and family based atmosphere that helps our children grow."
Description:
Trinity Lutheran School wants to provide your child(ren) with a warm and safe place to develop in a Christ-centered curriculum where everything is taught from a Biblical perspective. We will partner with you to help your child to grow academically, spiritually, socially and physically so they are prepared to excel in whatever they do after they leave our school.Trinity participates in the Wisconsin Parental Choice Program.
Open house dates or information on arranging a tour: 
Tours are available at any time!  Please contact Justin Gut, principal, at jgut@trinitywels.com or call (262) 547-8020 to schedule.