*Lake Country Family Fun was able to attend a Board and Brush workshop at the Hartland location in exchange for an honest review. Megan enjoyed this opportunity on behalf of Lake Country Family Fun. 
Board and Brush Hartland is a creative oasis for a girl's night, date night, bachelorette party, company party or kid's birthday party! The best part for me is you get to be creative and create your own décor and leave the mess behind! I think I am less likely to create at home because I am too worried about the mess I might make!
The studio has a charming rustic atmosphere to compliment their many rustic home décor items hanging throughout. Upbeat music to get your creative vibes flowing played throughout the workshop. Adult beverages, soda and water are available to purchase as well. The walls are covered with signs that you can find in their gallery to make for your own home. Not only is it fun to see the signs in person, but they work as great reference pieces for colors and techniques when you are working on your own projects!
Plus, did you know that the Hartland location is the original studio?! There are now 248 locations across the U.S.!
The Board and Brush Process
When we arrived, staff directed us to our seats where our sign materials were set up and waiting for us. They looked over our sign stencils with us to make sure there weren't any defects before we started.
We were talked through the steps on how to create our designs. First, we went over stain and paint color selection and moved right into distressing (one of my favorite parts)! You use hammers, meat tenderizers, screws, chains etc. to distress your sign and create imperfections. This makes your piece look more weathered and rustic than a new shiny piece of wood.
Next, a light sanding to get rid of any sharp edges. Then, the staining begins! Stain your project with your choice of stain. Once your stain is somewhat dry it's time to place your stencil on. Once again you select your paint colors for your stencil and lightly dab the color on. Peel back your stencil to reveal your beautiful creation! It's so rewarding to say you made this masterpiece that you now get to hang in your home!
Final steps include placing eye hooks on the back with wire if you plan on hanging your sign. Depending on the type of sign you pick, some power tool usage may be needed to assemble. Board and Brush has all the tools you need there to complete your project. If you aren't comfortable using power tools the staff is there to help.
The workshop is a three hour block and gives you plenty of time to complete your project. My project took me a little longer than others because I had three separate signs to complete. I was still done before the workshop time ended.
Registration is done online. Select your day and home décor project you want to create. You can even enter who you want to be seated by if you are going with a friend or a group.
Worried because you aren't the crafty type? No problem, the creative and friendly staff at Board and Brush, Hartland, are there to help you every step of the way!
Megan's Board and Brush Review
I can officially say I am obsessed with Board and Brush Creative Studio, Hartland! My home is decorated with modern farmhouse décor. These projects are so cute, fit my décor perfectly and I can say that I made them myself!
https://www.instagram.com/p/BzYi4fanOac/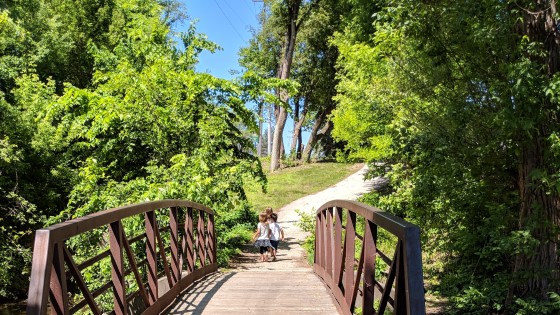 Sponsored by 3 realtor offices that are deeply rooted in Lake Country and Waukesha County: Team Trimble, Bark River Realty, and RE/Max Innovation.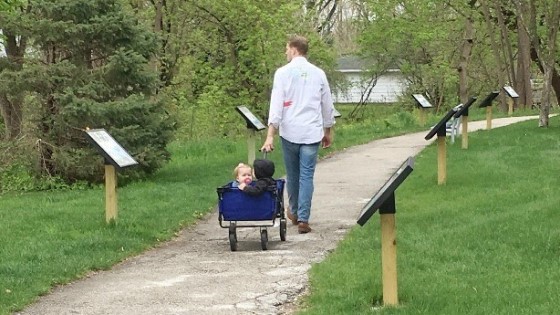 Madi walks us through 6 reasons to love Hartland. We'd love to hear your reasons for loving Hartland. Be sure to tell us in the comments!