Lake Country Family Fun hosted its 5th annual Hartland Kids Day on Wednesday, July 26, 2017. This family-friendly, FREE event at Nixon Park had thousands of people attend! We sure hope you were there! 🙂 There are three things that make Hartland Kids Day what it is: charity – giving back to our local community, sponsors – connecting local businesses and organizations with the community, and fun activities – because what's summer without fun?!
Charity: Giving Back to Families in our Communities
Lake Country Family Fun once again selected the Backpack Coalition of Waukesha County to be the charity of Hartland Kids Day. With school starting in just over a month, it made sense to have a backpack drive to help ensure that all children are ready to start the school year this fall.
Lake Country Family Fun readers collected about 650 supplies for the Backpack Coalition, which will be distributed to students in need in Waukesha County. Many, many special thanks to Anna Huf, Mrs. Lake Country, who is currently competing for Mrs. Royalty International, for offering to help Lake Country Family Fun get the word out and collect supplies for children in our communities. Anna collected over 600 supplies from members of our community prior to Hartland Kids Day! Wow!!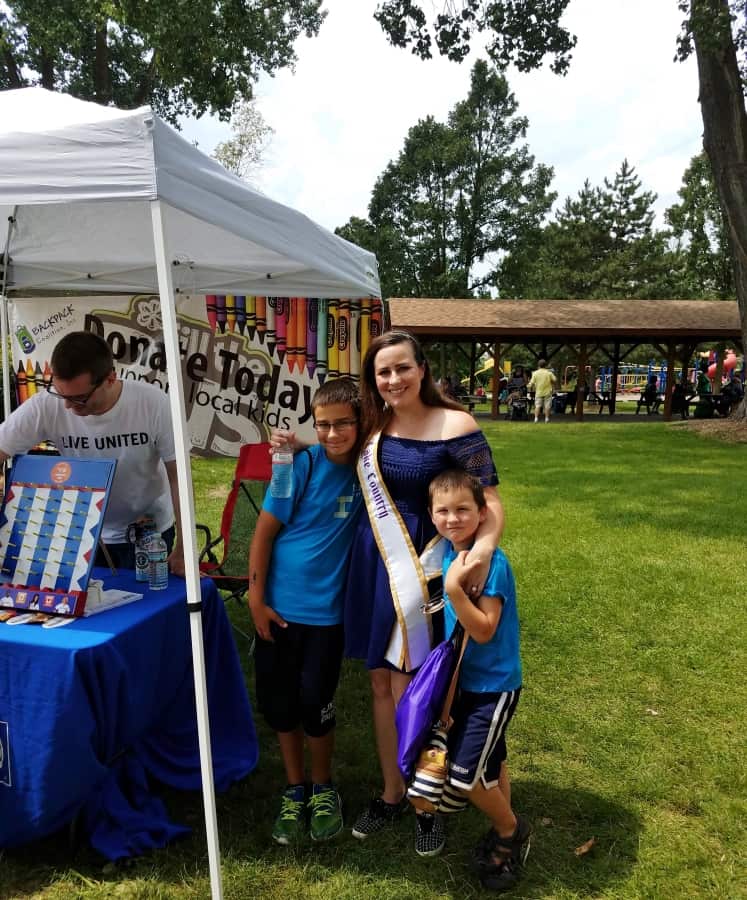 Sponsors: Connecting Local Businesses and Organizations to the community
Lake Country Family Fun wants to also thank all of the sponsors for making this day possible. There were more sponsors than ever before with over 70 local businesses and organizations present or represented in the goodie bags. Each of these businesses or organizations plays an active role in keeping our communities healthy and positive. Please check out the various sponsors and support them in the community.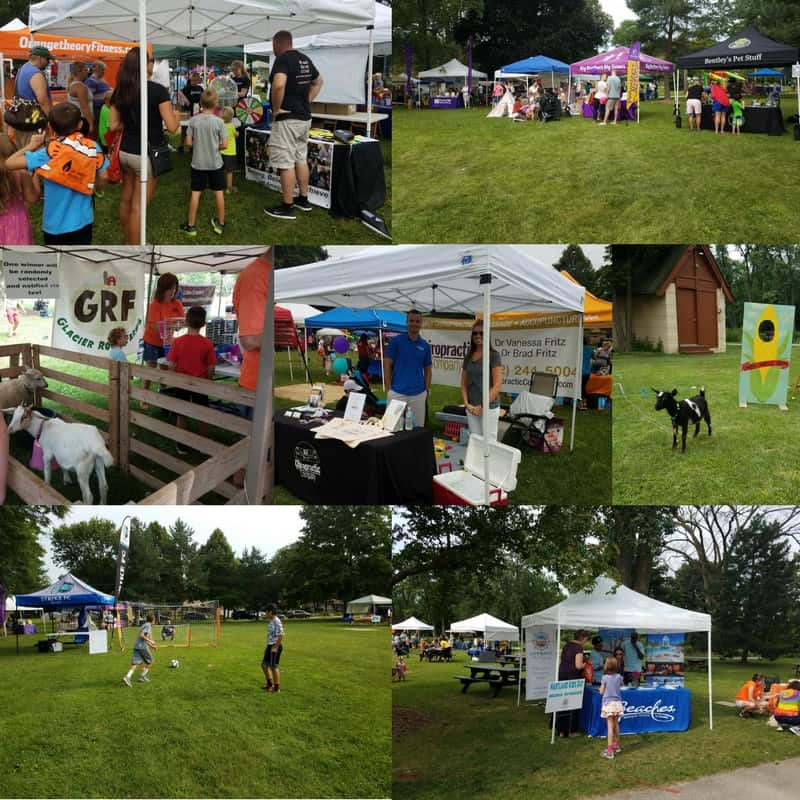 Fun Activities for All!
What was your favorite activity of the day? There were bounce houses, a rock wall, stage performers, and the various activities at each booth. Plus, food 🙂 We are interested to know what you liked, what you loved, what was missing, etc… Please contact us at hartlandkidsday@gmail . com or through the contact link above to let us know what you thought!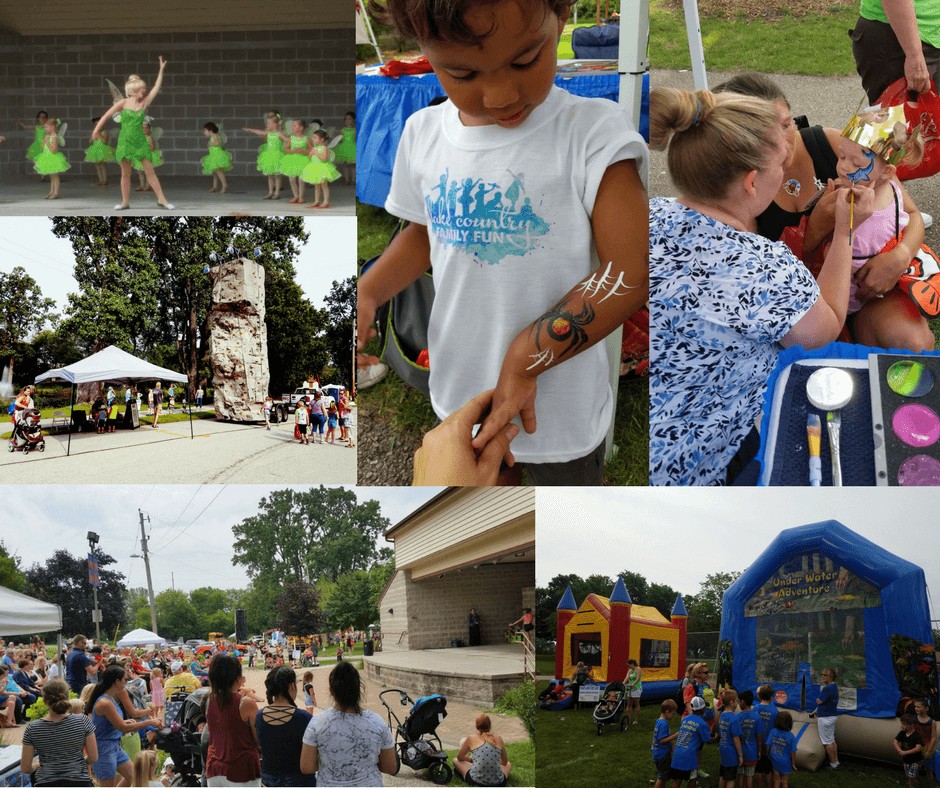 Oh…and one more thing – weather! The day was perfect! The forecast was dicey, but luckily it waited until 3:01 to crack thunder and downpour 😉
 We hope you had a great time and cannot wait to do it again next year!
Tentatively mark your calendars for Wednesday, July 25, 2018!