Our family's 2017 goal is to visit all of the Waukesha County Parks in one year.  So far, we have visited Fox Brook Park and Muskego Park.  We set out to visit the 11 Waukesha County Parks on this list: Click here to find a Waukesha County Park.
The adventure continues
Mukwonago Park is located at S100W31900 County Hwy LO, Mukwonago, WI 53149 in the southwest corner of Waukesha County.  Amenities here include swimming, camping, geocaching, sledding, snow shoeing, bicycling, and a dog exercise area.
The dog exercise area is located at W325 S9925 Beulah Road, just a few minutes away from the park entrance.   The exercise areas are split into large (taller than 20″ shoulder height) and small breed (20″ or less at shoulder height) areas.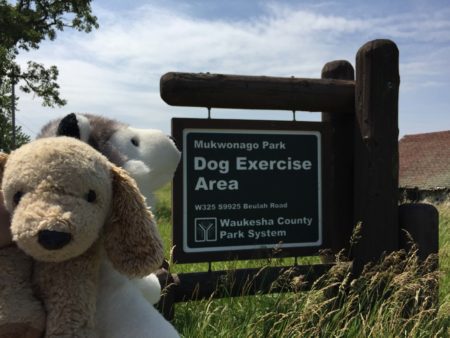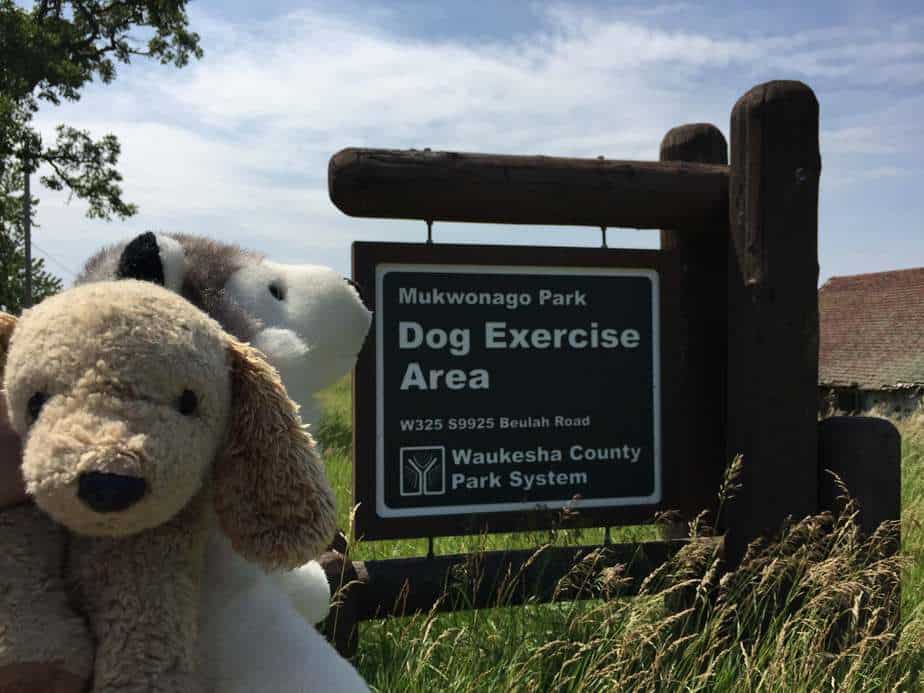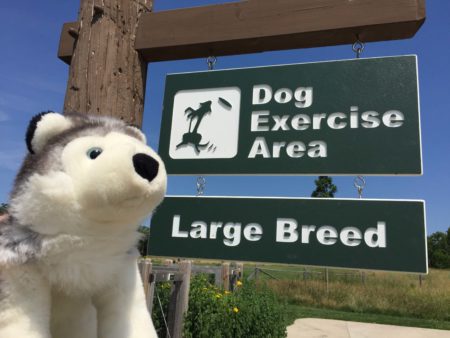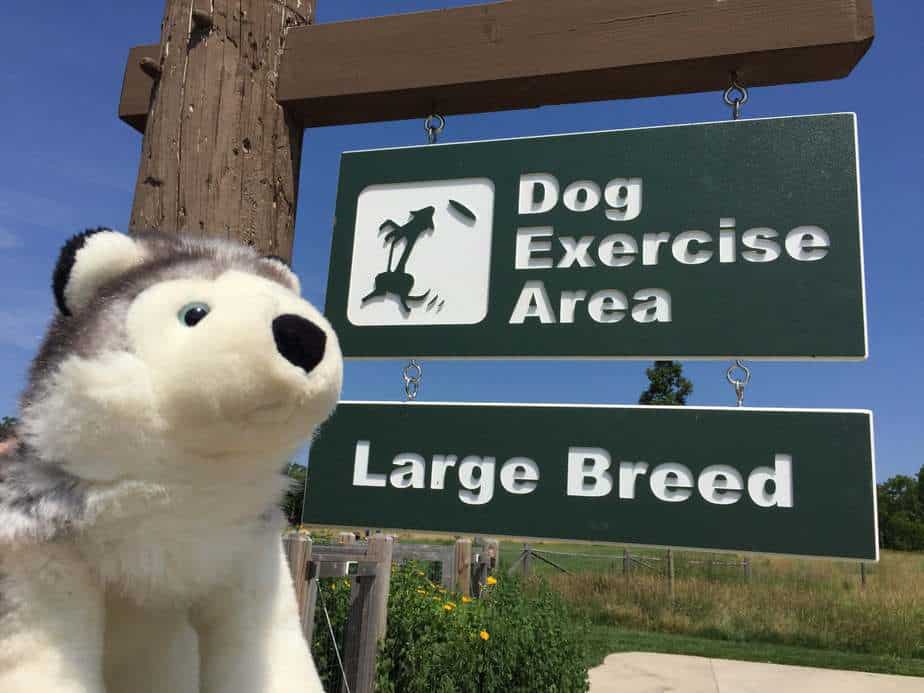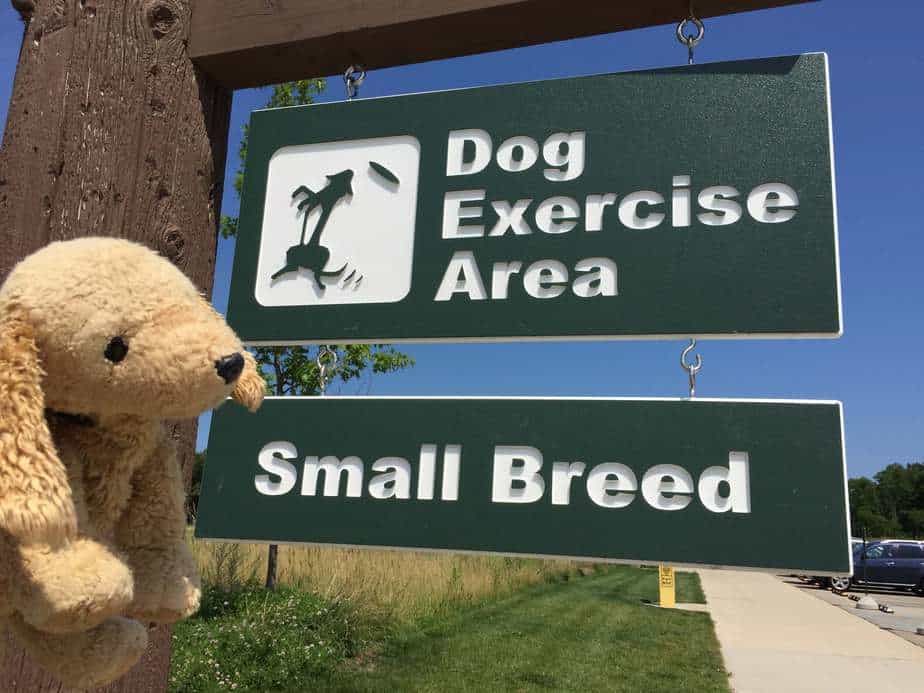 Admission can be found in the Fees and Admission section of the Waukesha County Parks post here.  A county park day or annual pass is required at either site.  If an attendant is available, you will receive your day pass or annual sticker on site. If the entrance booth is unattended, place your cash or check payment in an envelope, drop it in the box, and place the envelope stub on your dashboard as proof of payment.  An annual sticker will be mailed to you.
Park and dog exercise hours are sunrise to 10:00 PM year-round.  Swimming hours are sunrise to sunset (weather permitting).
What we packed
Family
Food & grill
Frisbee
Sunscreen
Bug spray
Hats
Water
After a weekend full of Independence Day celebrations in Lake County, we hit the park on the Fourth of July.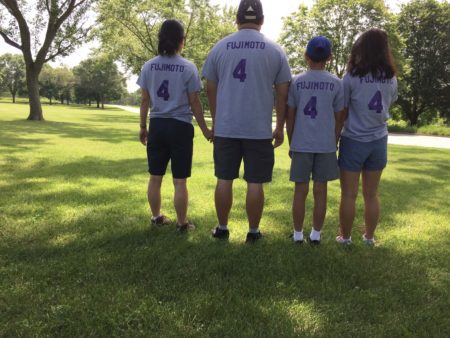 This is the third Waukesha County park of eleven that our family has visited this year, and another "new to us" park.  We've been to Mukwonago but never to this park.  We drove through the park to get a lay of the land.  Despite being the Fourth of July, we were surprised that the individual camp sites were very empty.  Reservations for the family and group camp sites can now be made on line, which is new for 2017.
While many of the picnic shelters were reserved for holiday gatherings, we found a lone table near a clearing to enjoy our picnic lunch and frisbee game.
X marks the spot
Maybe not an X, but Mukwonago Park is home to a few geocaches.  Geocaching is like an electronic treasure hunt, think Pokemon Go! but with actual containers instead of digital characters.  Using a smartphone or a GPS, you can locate different hidden caches (pronounced "cashes") all around the world.  Caches within the Waukesha County Park system are hidden with permission.  Looking for caches is a fun family activity that can take you to new places.
When looking for caches or visiting Mukwonago Park in the summertime, you may encounter monarch butterflies due to all of the milkweed.
Not one but three ponds
People were enjoying the three ponds throughout the park in various ways.  We saw people of all ages swimming, floating, splashing, stand-up paddling and fishing.  The swimming area can be accessed from the picnic areas or from a swim area parking lot.  If you're accessing the designated swimming pond or Roxy Pond from the picnic areas, watch your step.  Geese enjoy this area too.
People were fishing at all three ponds.  They didn't seem to be catching anything, but they all seemed to be enjoying the beautiful day.  Those under the age of 15 do not need a fishing license in the state of Wisconsin.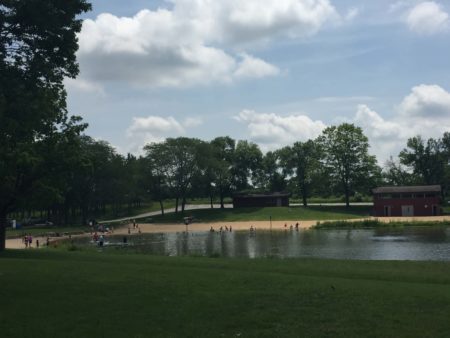 The cool breezes on the sunny Fourth of July meant we didn't need any bug spray, much to our surprise.  Mukwonago Park was a nice surprise for us with the variety of activities it offers and for the lack of crowds on a holiday.
Three Waukesha County parks down, eight to go!
Please read about Jann's other adventures here.
—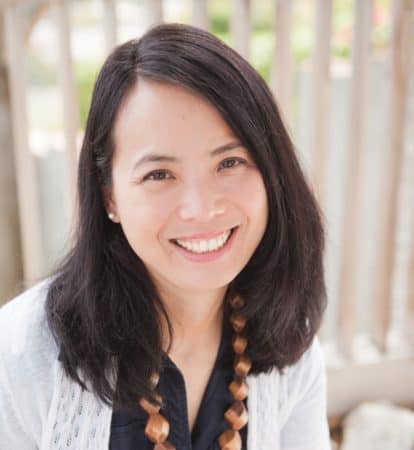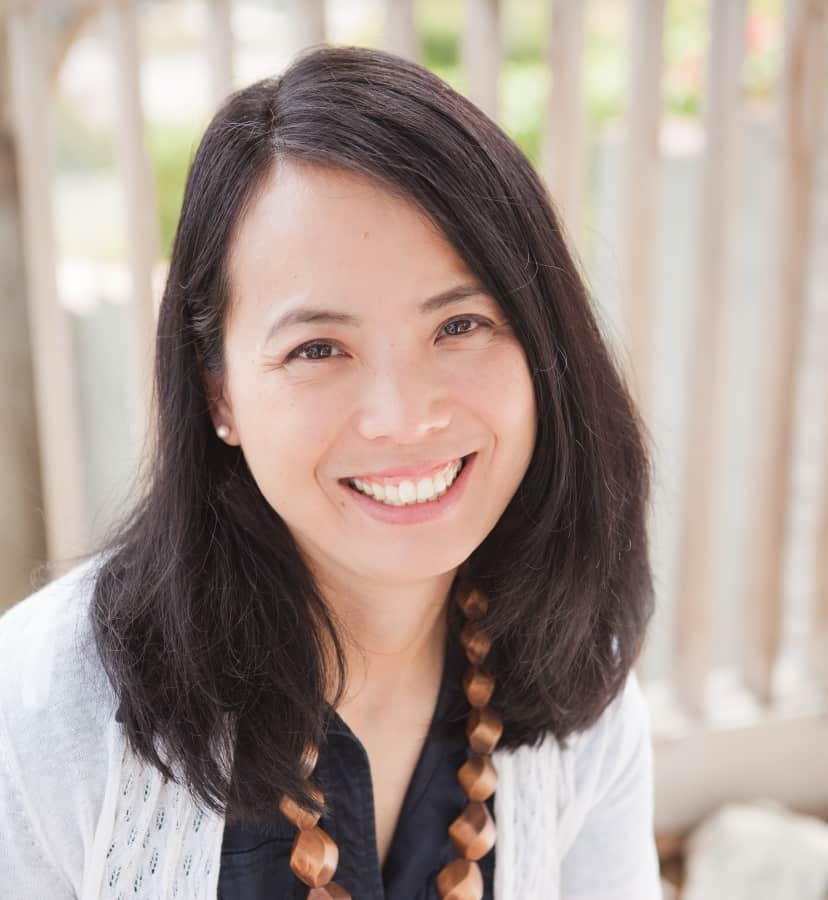 Jann Fujimoto is a wife, mom to two, and speech-language pathologist.  Her family has lived in Lake Country for 10 years,  the longest she has ever lived in any one place.  She enjoys traveling, reading, and gardening at the Fuji Farm, which in reality is a couple of raised garden beds in the backyard.