Are you new to the Lake Country/Waukesha County/Metro-Milwaukee area? Are you a new mom? Are you at a new stage in life? Are you looking for moms groups or other moms to meet up with and playgroups to join with children the same age as your children? Trust me, moms need a village. Just a few years ago, I gave birth to my first born. It was then that my husband and I decided that I would be a stay-at-home mom. I loved spending all that time with my new baby, but after awhile, I missed adults, my old co-workers. Taking my baby to lunch dates with my former co-workers was not cutting it. 😉 I enjoyed them, but we were not in the same stage of life. When my oldest was six months old, I joined a local mom group, and it was the best decision ever for my mom-sanity. I found my mom group, a village to help me in the trenches. Moms need a village. Have you found your mom group? Check out our list of local mom groups and play groups below.
Lake Country Family Fun has compiled a list of moms groups and play groups in the area. Are you a member of a local moms group or play group? We would love to hear feedback from you on your experience with your mom group. Tell us below in the comments!
We have divided this list of moms groups and play groups into three categories: community groups, church affiliated groups, and library groups. Please click on each tab to find the group that best suits your family and needs.
This guide is sponsored by: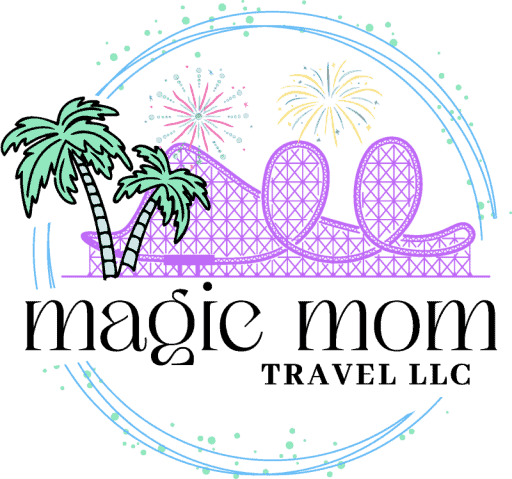 Our team is here to help with all of your vacation planning needs. We will guide you with what you need to know, and what you didn't know you needed to know! Vacations are meant to create memories to last a lifetime, and we are here to make sure the process of getting there is seamless, no matter if your trip is big or small. Disney destinations and Universal Resorts are our specialty, but we would love to help book your dream vacation wherever you'd like to visit! See our website here.
Community Moms Groups
Church Moms Groups
Library Moms Groups
Community Moms Groups
Lake Country Newcomers and Neighbors – Moms and Tots
Lake Country, formerly Oconomowoc, Newcomers & Neighbors is a social women's club in the Lake Country area of southeast Wisconsin, and they would love to have you join them. Whether you are new to the area or have lived here for years and enjoy meeting new people, they have something to offer everyone. Their primary goal is to enrich the lives of all members by providing varied social activities throughout the year where their members can meet new people and socialize with new friends.  The moms and tots group includes monthly events/outings and weekly playgroups. Follow their Facebook page here.
University Lake School Laker Playgroup
University Lake School is for toddlers too! Laker Playgroup is a fun, educational playgroup for ages 18 months to 3 years + a caregiver. Laker Playgroup activities are based on the Reggio Emilia educational philosophy, which emphasizes hands-on discovery and exploration in a supportive and enriching environment. Nature exploration and hands-on experiences are complemented with lessons in art, music and more. Each class invites parents and toddlers to explore, create and discover together. Discovery begins here. Learn more about Laker Playgroup. Learn More Click HERE.
Prairie Hill Waldorf School Parent-Child Playgroup Classes
The early years of a child's life are full of wonder and joy while also being the most critical years of development. Parent-Child Playgroup at Prairie Hill not only provides children a rich environment for exploration and play, but also offers parents support in creating a healthy home life.
Deepen your relationship with your child as you enter their world of imagination, initiative, and wonder. Enjoy this opportunity to increase awareness of your amazing role as parent, and learn creative and simple ways to support your child's developing capacities.
*Please note: the 2023-2024 playgroup is full. To add your name to the waitlist, please email

playgroup@phwschool.org.
Connect with other parents.
Receive support navigating the path of parenthood.
Forge friendships.
Find your community.
Baby Steps is a small group of moms meeting to have fellowship and friendship as we raise our newest additions to our families. Group led by Lake Country Pediatrics pediatrician, Dr. Jen Glamann. Meet at Fowler Lake Park pavilion area and bring your strollers, and weather permitting, will plan to walk around Fowler Lake. Suggested ages are infant to 2 years old. 
Stay up to date on the events via FACEBOOK.
Latched Lake Country Breastfeeding Support Group
Together, Latched Lake Country & Wellnest Chiropractic, host a a bi-weekly breastfeeding support group for moms in the lake country area.  The group is facilitated by a board certified lactation consultant (IBCLC) and a pediatric chiropractor. 
Drop in with your babies and toddlers for a morning of coffee and conversation with other moms in the same stage of motherhood, in a super supportive space.  While the greatest benefit of support groups is all of the families being able to support one another and share experiences, the facilitators are happy to answer any general feeding questions you may have.  A scale is always available throughout each session, as an option to check baby's weight if you're interested.  Whether you're pumping for your first baby or breastfeeding your 5th, you and your baby are welcome here—and feel free to bring a friend!
Park Pals was started by local mom Allison McGaver. The group meets a few times a month at Lions Park in New Berlin while Allison leads 30 minutes of toddler music and movement activities. All ages are welcome to join, though the program is structured primarily for the toddler age group. Caregivers partake in the silly songs and play time while also mingling amongst each other and new friendships are forming! 
The group normally meets at  Lions Park in New Berlin, however, they are starting to branch out and they are adding more dates (including several weekend dates!), times and locations as they are able to! They encourage moms, dads, grandparents, etc to join in! Please email
parkapalswi@gmail.com
for a current list of times and locations. 
The group is held free of charge, though donations are always appreciated that go towards supplies for each meetup.
MKE Tot Troop is a mom and toddler social group for parents in the Milwaukee Metro and surrounding suburbs area. The meetups are mostly free activities –  think playground meet ups or library story times. There are also special events such as nature classes and Kids Impact Community volunteer projects. The main purpose is to be a resource for Wisconsin moms to find friends easily while our kids get to socialize and play with each other!
Motherhood can be all consuming. Many times it's hard to find time to make new friends, do things you enjoy, or have the energy to plan fun outings with your kids. It's hard to flourish.
Through regular coffee dates, park meet-ups, social gatherings, & events, we create the space for moms to connect & thrive. Whether you're a new mom or mom of 4, young mom or older mom, stay-at-home mom or working outside the home mom — this group all about flourishing motherhood is for you. So grab a mom friend (or 3!) and check us out!
Babbling Babes connects and uplifts local moms at curated Gatherings that cultivate community and connection between moms and with supportive establishments in metro Milwaukee and surrounding suburbs. Babbling Babes hosts Mom & Baby Coffee Dates in local coffee shops, has Volunteer Gatherings for Nonprofits that support local families, Moms' Nights and Staycations at local hotels and resorts, and has 6 chapters of monthly BB Book Clubs.
Babbling Babes also offers an off-social media safe space, The Village, for local moms to connect and bring connections offline and in-person. More than "Just Another Moms Group" for women who are more than "Just Mom", Babbling Babes sees the women behind the mom label and is bringing the village back for local moms- one Gathering at a time.
Waukesha County Stay at Home Moms
This group is comprised of 65 moms that host multiple weekly events all over Waukesha County. They cap at 65 because the main purpose is to create a close knit community for advice and play. Members are not required to be a stay at home mom, it's just most of the events occur in the morning. 
A Midwest mamas group for all moms. Helping bring community to mamas through monthly scheduled mom walks and mom talks throughout the Midwest. Sharing Midwest adventure ideas for families. Advocating for mamas to plan their monthly self care intentions, by providing self care ideas and encouragement. Spreading infertility awareness to others by sharing my story. Bringing support to mamas in waiting throughout the Midwest.
Follow @midwestmamasunite on Instagram for more information on monthly meet ups.
Watertown Family Connections PACE Playgroup 
Kids birth to five and an adult are welcome to enjoy free play, a special activity and snack. Many social and educational opportunities present themselves during your time together.
Play Group is held in the Children's Activity/Program Room at the Watertown Public Library.
Mondays & Fridays
September thru May
9:00 AM-10:00 AM
-OR-
10:30 AM-11:30 AM
 Registration is required. More information can be found on their website.
They are about 80 members from the North Prairie, Eagle, East Troy and Mukwonago area. They do special kid events, moms nights out, book club, playdates, meeting at park days, and currently have 2 playgroups that meet every other week. Everything is completely voluntary so members can participate as much or as little as they wish. New members are always welcome. It is a free support group of moms.
Moms Mental Health Initiative – Mom to Mom Support Group
This is an online support group that has occasional gatherings for moms who have a child less than one year old who may be experiencing postpartum depression or anxiety. 
This group is meeting via Zoom, but hopes to return to in-person meetings. 
Hike It Baby Southeast Wisconsin
Parenthood is an adventure. Bring it outside! Hike it Baby Southeast Wisconsin is an inclusive and welcoming community for all families with babies, toddlers, and small children living within the Southeast Wisconsin area. Their goal is to empower families to get outside, stay outside, and work together to raise an entire generation to truly love and appreciate the outdoors. Free to low-cost outings occur on a weekly basis throughout all four seasons. Outings include activities such as toddler-led hikes, stroller walks, park 'n plays, picnics, and more! They are always excited to make new friends and look forward to exploring with you soon!
Church Moms Groups
Library Moms Groups