In 2017, my family and I explored all eleven of the WAUKESHA COUNTY PARKS in one year. As a lover of public libraries and books in general, I thought it would be fun to visit all sixteen WAUKESHA COUNTY PUBLIC LIBRARIES during the summer of 2019. The Waukesha County libraries are part of the the BRIDGES LIBRARY COUNTY system, which allows patrons to borrow and return books from any of the 24 libraries within Waukesha and Jefferson counties.
1900 N Calhoun Road
Brookfield, WI 53005
(262) 782-4140
My fifth stop of my Waukesha County library visits was to the Brookfield Public Library. A car service appointment took longer than I anticipated, and I wasn't going to make it home in time for a video call. I wanted more privacy than a local coffee shop could offer, so I ducked in to the Brookfield Public Library. With just over 20 (!) study rooms, I knew the library would have study room available. To use a study room, simply visit the circulation desk with your library card. If you don't have a card, it's easy to SIGN UP for one, which allows you access to all twenty-four libraries within the Bridges Library County system.

You'll find the study rooms just past the circulation desk, on your left when you enter the library. These rooms can accommodate parties of one and smaller groups. They reuse and recycle VCR cases for their study room keychains, so you don't accidentally take it home, which probably won't happen unless you happen to have a collection of VCR tapes with yellow cases. Their study rooms have glass on three sides, so you can see your study room neighbors.

The Brookfield Public Library is probably my fourth most frequented library after the Oconomowoc Public Library, Delafield Public Library, and Pewaukee Public Library. Whenever I pop in here, it's usually to use a study room.
Climbing to new heights at the Brookfield Public Library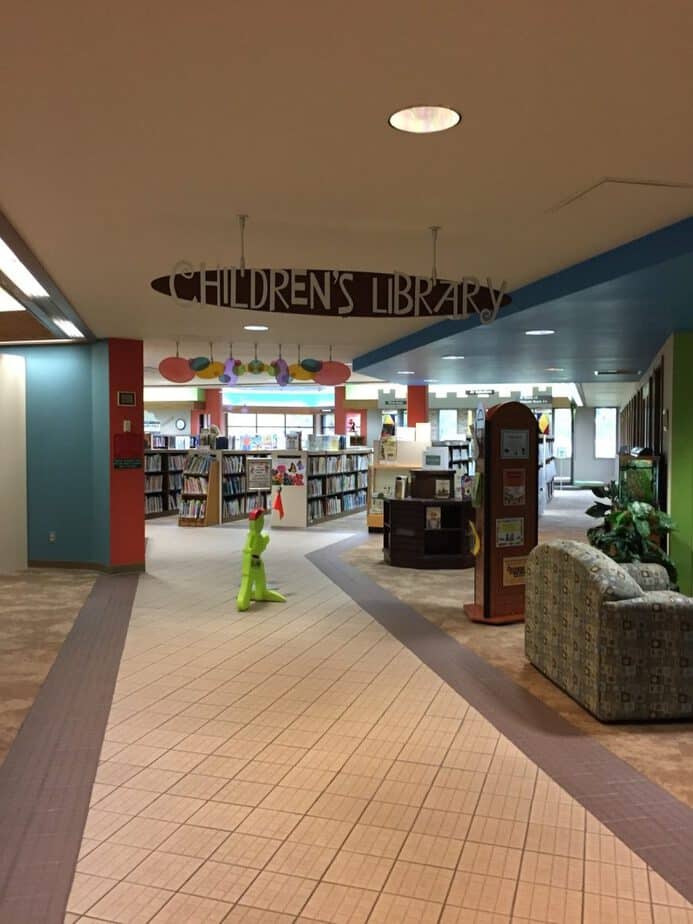 Once my call finished, I packed up and explored the large children's section. You'll find this on your right as you enter the library. This light-filled area even has book-themed stained glass windows.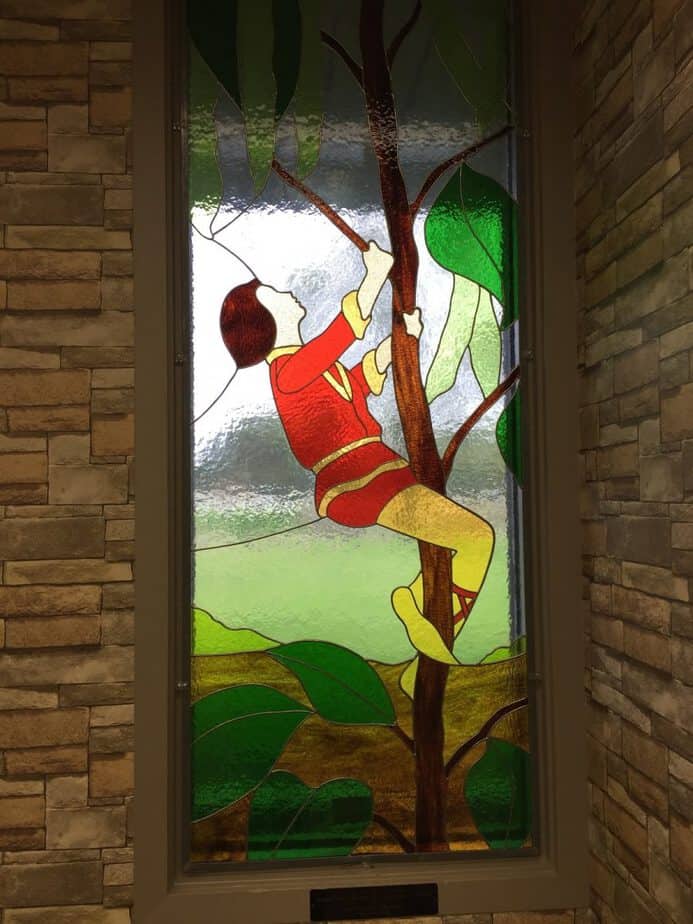 Some of the windows look out into a courtyard. A crew was outside, so I didn't go outside to explore the path or numerous benches.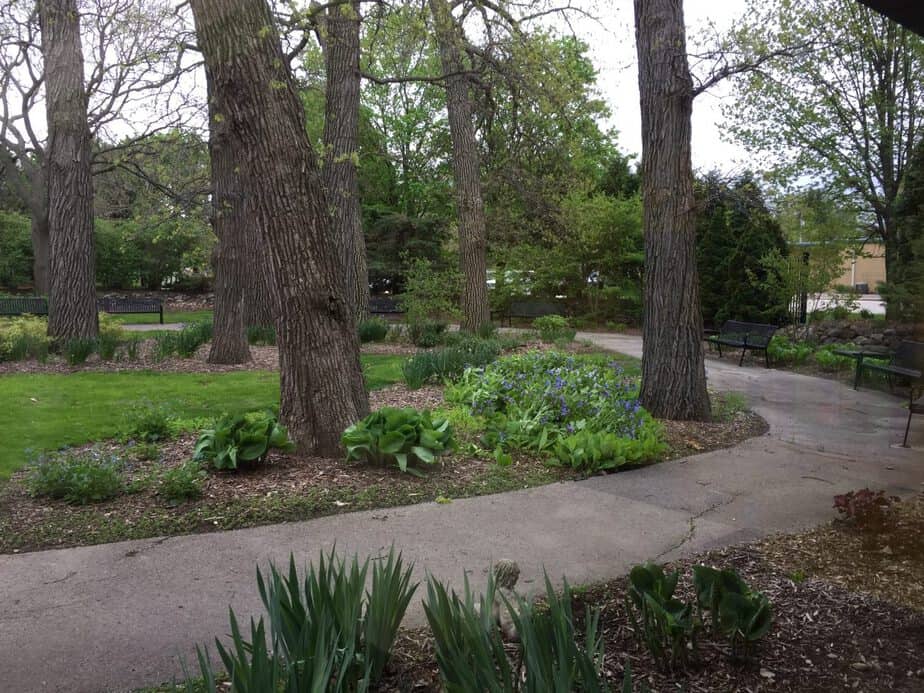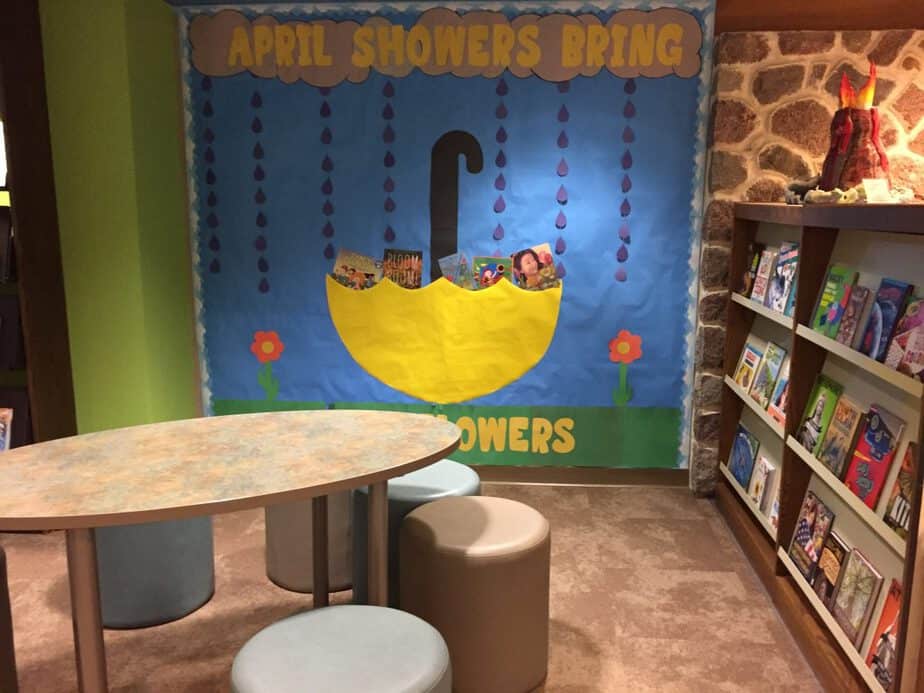 Inside, I did find a fun seating area inside with books within easy reach.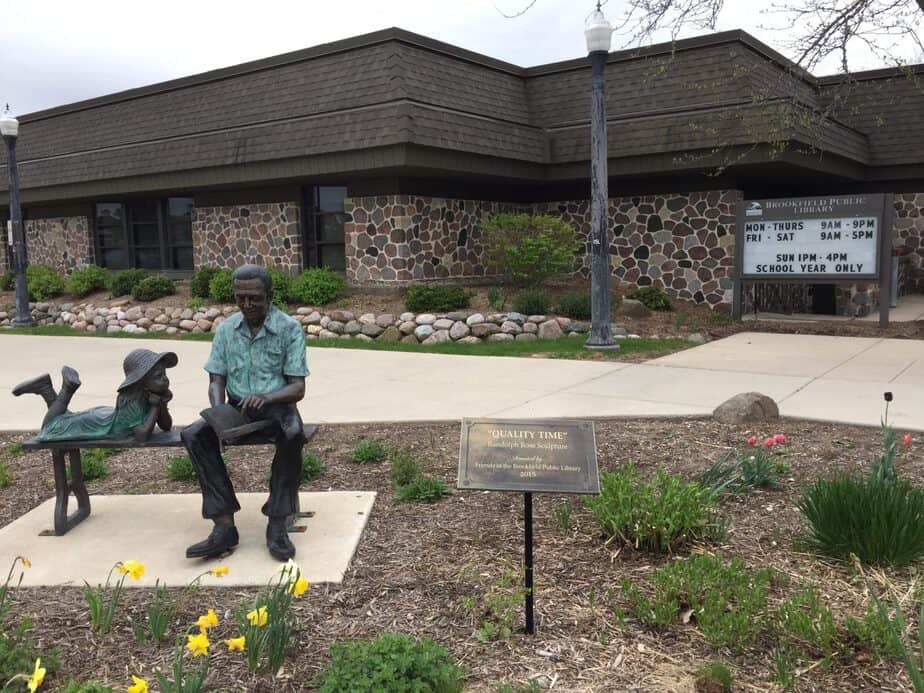 No matter the season, libraries are open all year, but be sure to check the hours. Many libraries in the Bridges Library System have school year and summer hours. "Quality Time" is not just the name of the statue outside the entrance but what you can find when you explore libraries with your children.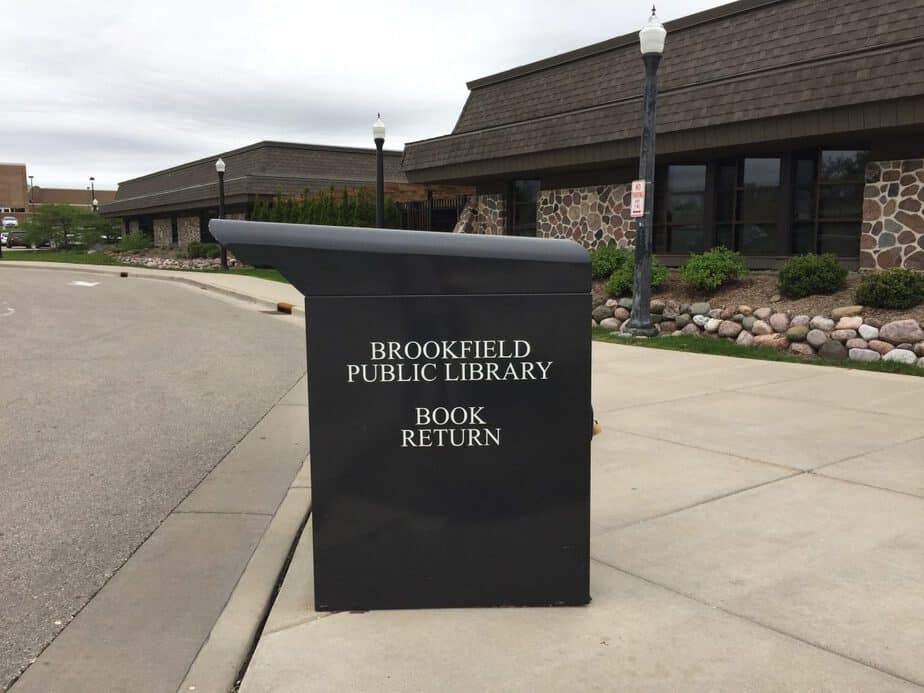 If you're looking to return your books, the Brookfield Public Library has a drive-up return in their parking lot.
Five Waukesha libraries down, eleven to go.