Our family's goal is to visit all of the Waukesha County Parks, using this list, in one calendar year.  We're using this list as our reference, and we're so close to our goal. So we set out to visit the 11 Waukesha County Parks on this list: Click here to find a Waukesha County Park. Today we visited Menomonee Park.
Menomonee Park is located at W220 N 7884 Town Line Road, Menomonee Falls, WI 53051.  The 464 acres within the villages of Menomonee Falls and Lannon include geocaching, scuba, fishing, sledding, camping, equestrian trails, archery, cross country skiing.  Back in the 1880 – 1900s, this was a stone quarry and the grounds still include an old stone crusher.
Menomonee Park is one that our family has visited many years ago.  Upon seeing the lake and the old stone crusher, I remember how beautiful I thought this park was the first time we visited.
NEW July 2021:
The 32-acre Dog Exercise Area has three separate spaces for off-leash dog activities with some open turf areas and several mowed trails through natural meadows and woodlands. There are separate areas for large breed and small breed dogs, and a covered picnic shelter with modern restrooms and water access. The areas are surrounded by a unique buck and rail fencing system with woven wire that rests on grade. This ranch-style system eliminated the need for costly drilling into the shallow bedrock for fence posts. The project also includes parking, walkways, entrance gates and signage.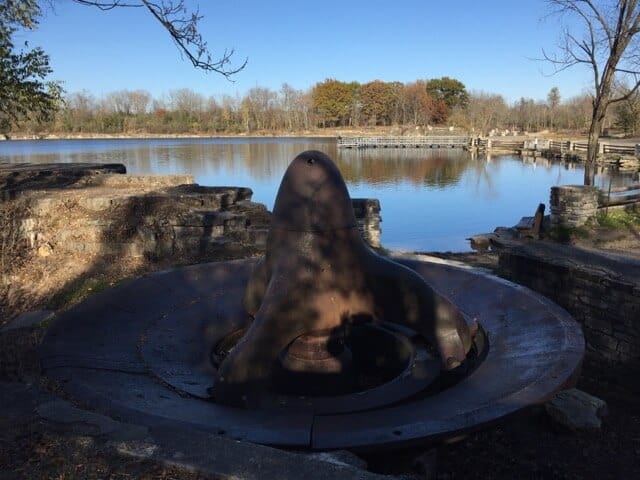 Park admission can be found in the Fees and Admission section of the Waukesha County Parks post here.  If the park entrance is unattended, then you just fill out an envelope, insert your fee, and drop it in the slot.  If you purchase an annual Waukesha County park pass and no attendant is present, then you will receive it in the mail.
Hours are:  Sunrise to 10 pm (Year-Round)
Swimming Hours: check the park's website in season
What we packed for Menomonee Park
Water
Snacks
Animals abound!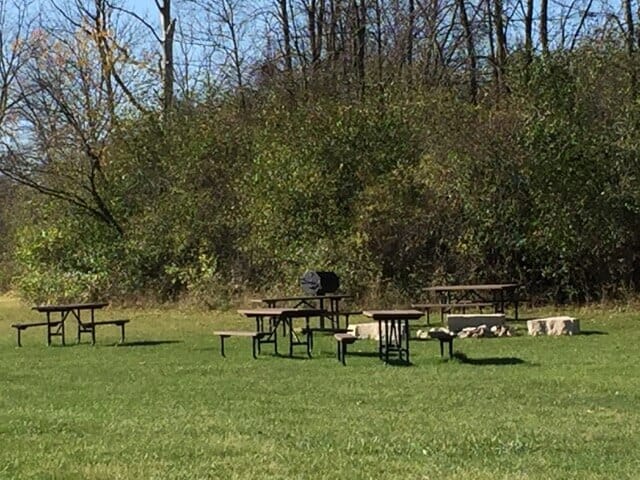 We explored the seven group camp sites, which included lots of wide open spaces.  If you are looking for a shady group campsite, then these might not be the campsites for you unless you bring your own canopies.  The fire pit areas included stones, most likely quarried from the area.
This park has 31 individual campsites, some of which can be reserved through the online reservation system.  We only saw one tent in all of the campsites, but we imagine this would be a great place to spend a few nights.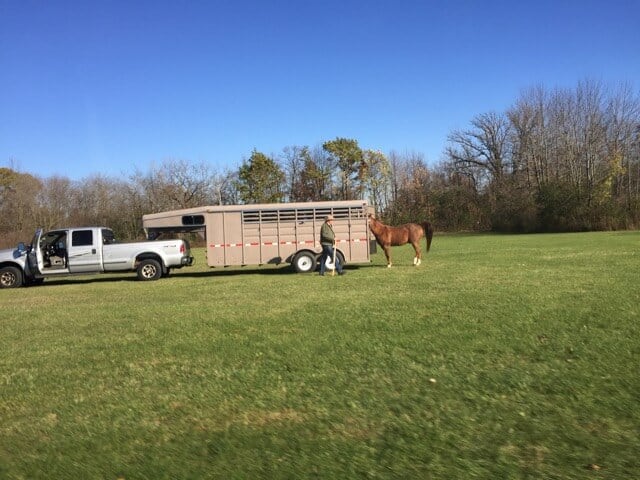 We even saw a horse heading home from what we imagine was a fun day of exploring the equestrian trails within the park.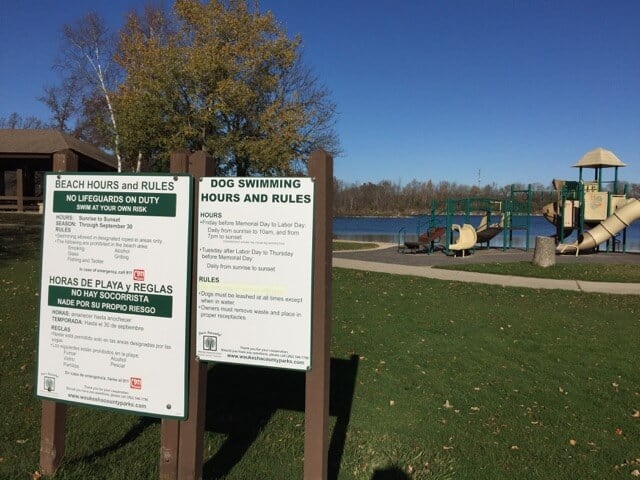 While Mukwonago Park, Muskego Park, and Nashotah Park have dog exercise areas, Menomonee Park has a dog swimming area!  This wasn't marked on the park's website, so we left Honey and Husky at home.  Bummer.
Need an event space?
In addition to the three picnic shelters available for rent, Menomonee Park has two buildings available for rent fall through spring.  Camp Pow Wow is available for day use, and the Menomonee Beach House is available for day and overnight use.  If you're hosting an event and need indoor or outdoor space, then this park definitely has options.
One fish, two fish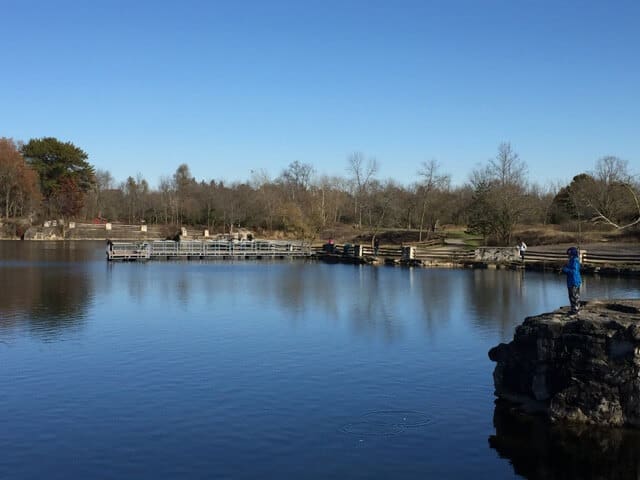 We saw a few people fishing around the 16-acre lake from the sides and from the wheelchair accessible pier.  Those under the age of 15 do not need a fishing license in the state of Wisconsin.  We did not seen any scuba divers in action, but scuba diving is an option in this lake.
The parking area for the fishing pier doubles as a parking lot for the Bugline Trail.  This 16-mile trail has three different parks along the route from Menomonee Falls to the Town of Merton.  Along this route you can see the limestone quarry pits and homes made of Lannon stone.
Whee!
While my family was running around the archery field, I scaled the tower and pretended to be Katniss Everdeen.  Embedded within the grass are distance markers of 30, 40 and 50 and that became a treasure hunt to find these markers.  A group with crossbows arrived just as we were leaving, so it was nice to know that these resources are used by other park goers.  (And if you should find a pair of silver sunglasses near the tower, please let me know.  This was the last place I remember having them.  This would so not have happened to Katniss…)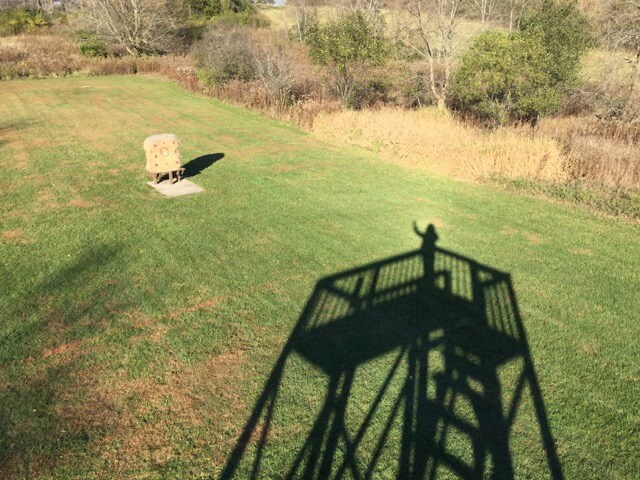 If you're looking at the archery tower from the parking lot, then the massively huge sledding hill is to the right.  While we've seen sledding hills at Nashotah Park and Mukwonago Park, this is the biggest hill within the Waukesha County Park system that we have seen this year.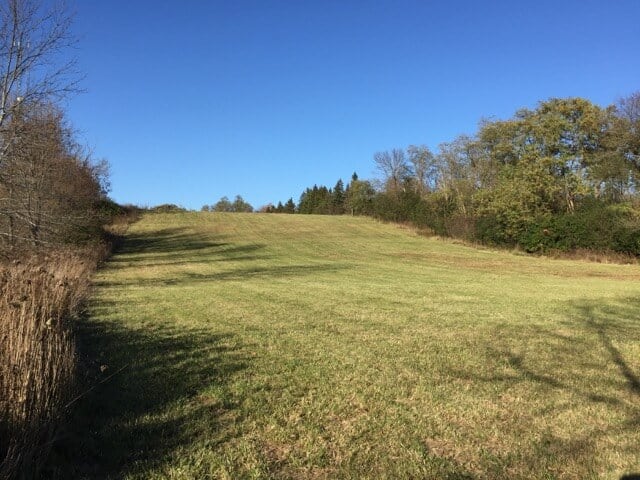 We are so close to meeting our 2017 goal of visiting all of the parks!  Seven down, four to go!
Please read about Jann's other adventures here.
—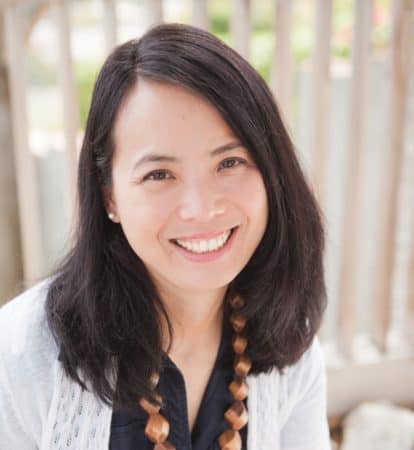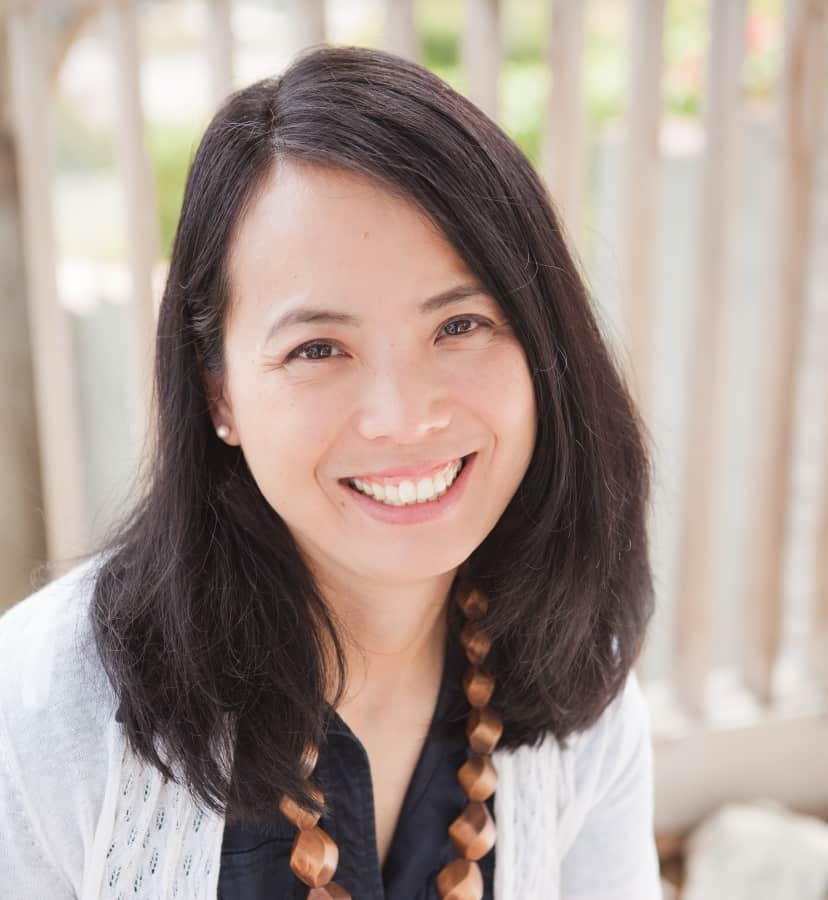 Jann Fujimoto is a wife, mom to two, and speech-language pathologist.  Her family has lived in Lake Country for 10 years, the longest she has ever lived in any one place.  She enjoys traveling, reading, and gardening at the Fuji Farm, which in reality is a couple of raised garden beds in the backyard.