No compensation was received in exchange for this visit to Birch and Banyan Coffee in Hartland. All opinions are my own.
The coffee shop is located in the heart of the Village of Hartland. Pop in before heading to the library or Hartland Kids Day. 
https://www.birchandbanyancoffee.com/
150 E Capitol Dr.
Hartland, WI 53029
While I've enjoyed their Anodyne Coffee Roasters coffee at a Lake Country Currents event, I've never been to their location in downtown Hartland. Their offerings include many local sources – Rishi Tea, Sally's Sweet Shop, Great Harvest, The Soup Market, and Purple Door Ice Cream. All of these local sources mean a variety of yummy prepared foods – sandwiches, salads, ice cream, bagels, cake pops, and soups.
So many choices, but chicken dumpling soup was the soup of the day, and that's one soup that I will order if it's on the menu. Soup orders receive a choice of crackers or a roll, which is a change of pace from just being offered crackers. I enjoyed a hot cup of soup and a creme brulee latte while sitting near the fireplace enjoying the warm winter sun stream through the front windows.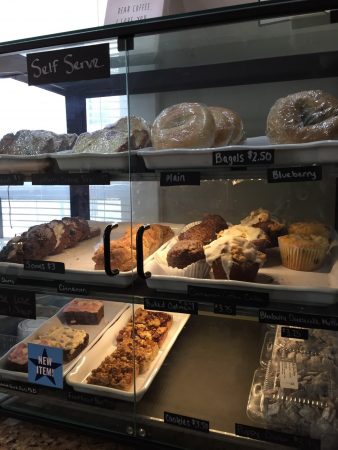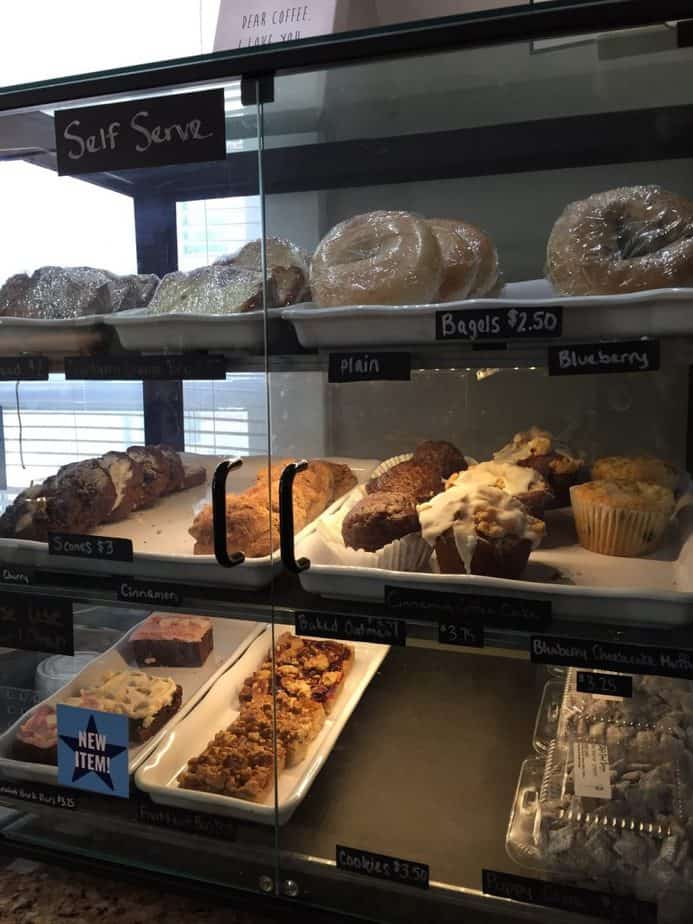 They have two entrances – one at the front, which has stairs, and one at the side, which has a ramp.
Birch and Banyan has a variety of seating options – high chairs, dining tables, sofa, and bar height stools. The outdoor seating is tucked along the front porch.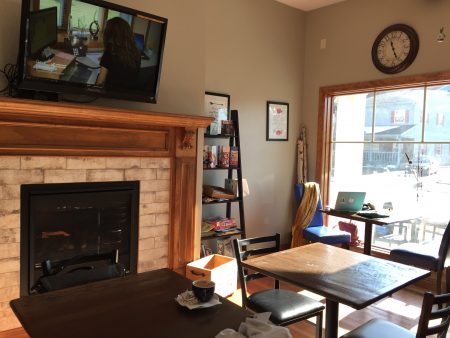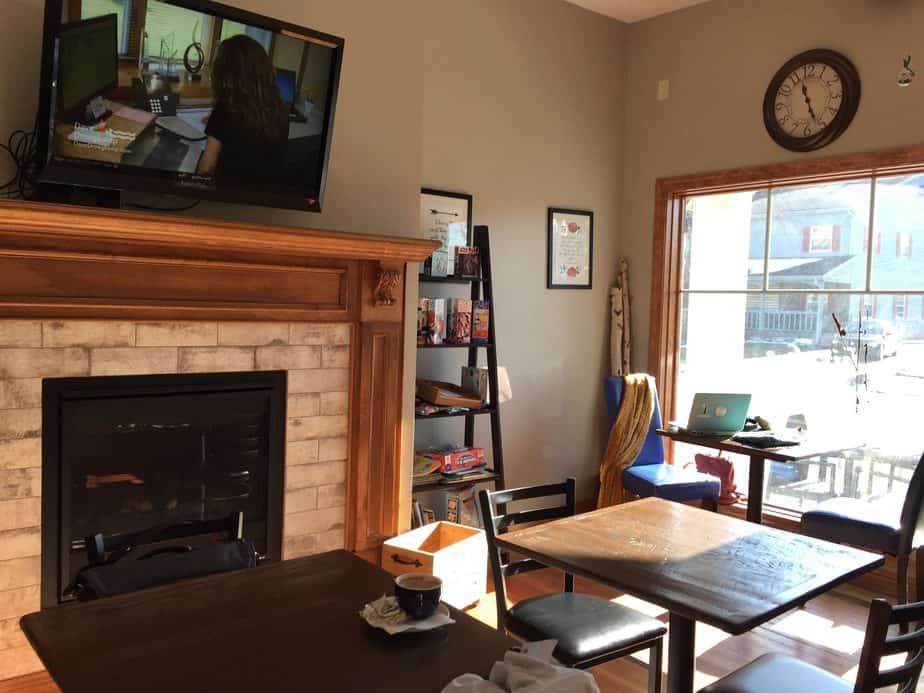 Just like at Mountain Top Coffee, you'll find puzzles, books, and a few games friendly for all ages near the fireplace. So be prepared to hunker down with your beverage for some fun.
If you have a small group of 6 or less and will meet for two hours or less, then consider their conference room, which is a private dining room and free for use by customers. Sorry, it was in use upon my arrival, so I wasn't able to take a picture. The room has a door for additional privacy.
Need a bathroom? They have 2 wheelchair accessible single-sex bathrooms with one baby changing station.
The lovely details tucked throughout, like the beautiful stained glass window near the fireplace and the branded tables, let you know that you're supporting a local coffee shop and not a national chain.
Six coffee shops down, one to go!