It seems that our world changes every day with the COVID-19 virus. New information is thrown at us daily regarding social distancing and what the symptoms are. It's hard to know what to do and how to navigate, especially if you are expecting or have little ones at home. So, we reached out to our friends at ProHealth. If you have questions, we hope we can answer them below.  
We asked Michelle Morgan, MD, a family medicine physician with obstetrics at ProHealth Medical Group, to answer a few questions parents might have about the coronavirus COVID-19. All answers below are submitted by Dr. Michelle Morgan. 

A ProHealth Care family medicine physician answers parents' questions about coronavirus COVID-19
What are the symptoms of COVID-19, and what should people do if they have symptoms?
Dr. Morgan:
"The symptoms are similar to those caused by other viruses: fever, cough, muscle aches and shortness of breath. The majority of people who have been infected haven't become seriously ill. The best thing to do if you think you have symptoms is to call a COVID-19 hotline. If you call the ProHealth Care hotline at 262-928-4499, you may be advised to schedule a virtual visit, rest and drink
fluids, or take another course of action. You can also use the U.S. Centers for Disease Control's
Coronavirus Self-Checker."
What do women who are pregnant need to know?
Dr. Morgan:
"Researchers are studying COVID-19 and pregnancy, and physicians are closely watching what they have to say. In general, healthy women who are pregnant are more susceptible to infection than healthy women who are not pregnant. It's too early for researchers to know whether or how COVID-19 might affect a fetus.
Pregnant women should call their health care provider and ask what they can do if they have concerns. Every patient has a different situation, home and work setting. Regardless of each individual situation, good nutrition and exercise are still important for a healthy pregnancy.
Like others, pregnant women should be vigilant about thoroughly washing their hands, frequently
disinfecting surfaces and maintaining a safe distance from others.
The American College of Gynecologists and Obstetrics (ACOG.org), U.S. Centers for Disease Control (CDC.gov) and World Health Organization (WHO.int) have useful information available online for pregnant women and others."
Do you have recommendations for parents of infants and younger children?
Dr. Morgan:
"Parents and family members should practice awesome hand and surface hygiene and refrain from
coughing near babies and others.
New moms should also wash their hands before and after holding their baby, especially when
breastfeeding, and should wear a mask for respiratory or other symptoms of COVID-19. Researchers don't know yet whether a woman with COVID-19 can transmit the virus through breast milk but they recommend continuing breast feeding.
Well baby office visits can continue as scheduled. It's particularly important to keep up with vaccinations so children don't fall behind. Parents are welcome to call their doctor's office and discuss visits and vaccinations.
For children in day care, everyone – parents and children – should wash their hands thoroughly before and after day care. They should use the day care's hand sanitizer upon arrival and before leaving the center.
Parents should ask day care providers about the specific activities their children will be doing and
regular hygiene practices for everyone at the center.
Play dates and sleepovers should not take place at this time. Social contact with seniors should be restricted.
The good news is that most people under 20 who contract COVID-19 will have no obvious symptoms or they will have milder symptoms such as coughing."
How can parents help children understand what is happening?
Dr. Morgan:
"I've been recommending that my patient families read "Helping children cope with changes resulting from COVID-19" from the National Association of School Psychologists. It provides essential information about talking to kids, monitoring media, reinforcing good hygiene and social distancing behaviors, staying in touch with school and other tips.
Even if parents never print out another article, they should print this one and keep it on hand."
What else should parents know?
Dr. Morgan:
"Anyone can reach out to their doctor at any time. Doctors have a wealth of information about what to
do. They are expecting calls from their patients and can help with individual questions.
Always call the doctor or the coronavirus hotline before scheduling an appointment for COVID-19 symptoms."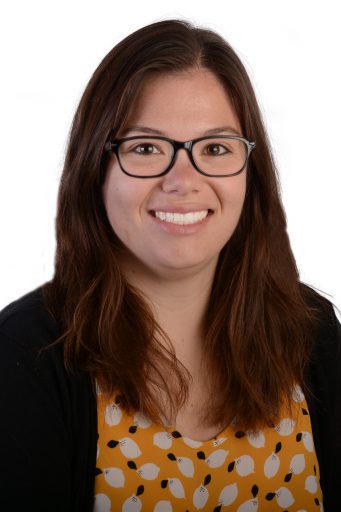 Michelle Morgan, MD, is a family medicine physician with obstetrics at the ProHealth Medical Group clinic at 717 W. Moreland Blvd. in Waukesha. Family medicine physicians treat patients of all ages for everything from routine ailments to chronic conditions. To find a physician, visit ProHealthCare.org/Doctor.
Find access to virtual events in April plus all the ways to help, entertain, and gain assistance during social distancing right here in Lake Country and Waukesha County.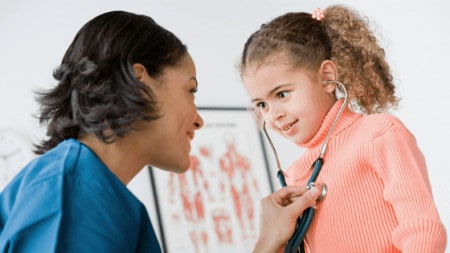 Find the 2020 most voted/recommended doctors, dentists, chiropractors and more located right here in Waukesha County and Lake Country.