The holidays can get a bad reputation for being full of consumerism. "Buy This! Right Now! You NEED this!" But it's the joy of giving that really stands out to me. When I asked on our Facebook page , what your favorite part of the season is, one of the most popular answers was giving and seeing their children's faces. I could not agree more! 💓
As a small business ourselves, Lake Country Family Fun loves to support other small businesses in our community. The businesses that are located in our community's downtown areas or operated online by our community members, are the first places I like to look for unique, special, and meaningful gifts for the people in my life. Small Business Saturday is November 26, 2022, this year and there are so many ways to take part and save some money while supporting our community. (And did you know it's the 13th anniversary of Small Business Saturday? #nowyouknow)
Lake Country Family Fun is not shy about our love for this area we call home and our love for shopping small – I mean, we publish our Shop Small Guide every year and love giving away gift cards to our readers throughout the year to the various shops listed in it. {Tap that link to enter to win a $100 gift card to one of the local businesses!}
The downtown areas of Oconomowoc, Delafield, Hartland, Pewaukee, Waukesha, Eagle, Muskego, and Mukwonago among others are our favorite places to peruse and find hidden gems. We've done a little bit of research so you can get the most out of shopping small on Small Business Saturday this 2022 holiday season.
Plus find hot chocolate bombs, which are still all the rage right now locally:
Sweet P's Pantry in Oconomowoc
Snips and Giggles in Oconomowoc
The Lounge by Snips in Oconomowoc
Birch and Banyan in Hartland
E and S Sweets in Mukwonago
Allo! Chocolat in Waukesha
*Featured image from E and S Sweets in Mukwonago. 
Where to Shop Small on Shop Small Saturday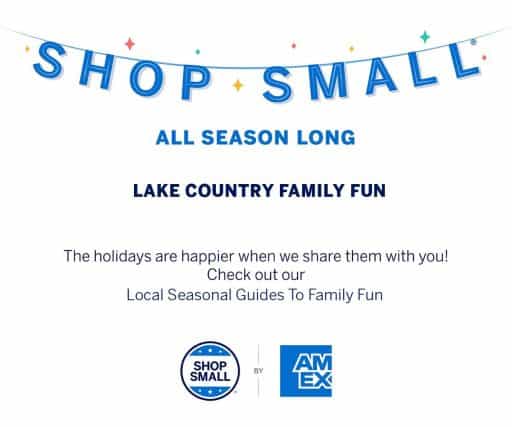 Waukesha

Pop into Polished Patina and revel in all that is holiday in downtown Waukesha.

Muskego


Be sure to pop into the Gingerbread House for yummy food and baked goods and a gift shop.

Mukwonago

Looking for a special sweet treat? Pop into E and S Sweets. They have hot chocolate bombs! The image above is courtesy of E and S Sweets.* 

Menomonee Falls

Attend their Christmas Market and shop all the downtown stores and specialty merchants.

Brookfield


The Corners is set up for all your shopping needs! They have so many sales and unique gifts and finds, plus, love dining there. A gift certificate to Improv is always a great experience gift. 
And pop over to the Bee's Knees Homestead, featuring jewelry from A Happy Thought.

Online – nothing beats supporting a local WI mommy in your jammies 🙂
 Where do you Shop Small on Small Business Saturday in Lake Country and Waukesha County?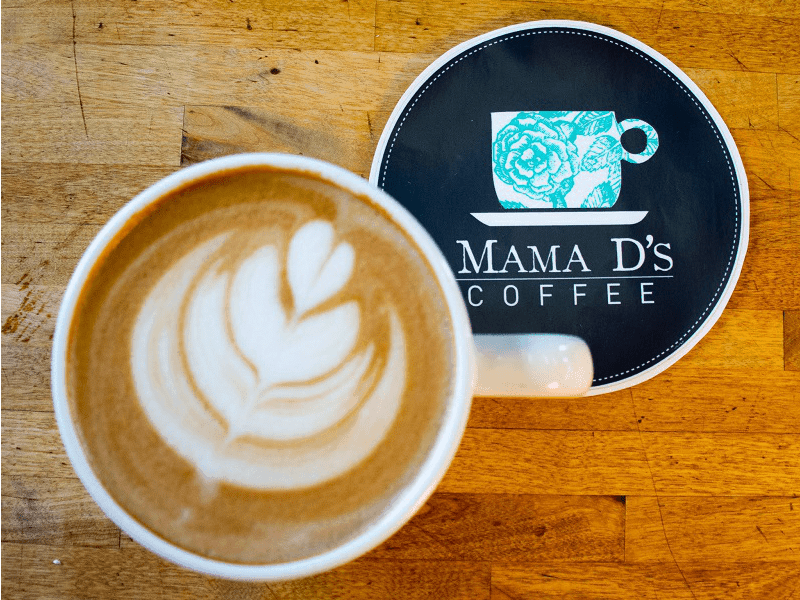 Gift cards to local coffee shops make great gifts! Find our favorites here!