I don't know about you, but I am so ready for spring. Between all the snow and the bitter cold…it is March, isn't it?!  I hope the weather heads on the upswing soon, because spring break fever is here!! Different schools in the area have spring break on different weeks, but we polled and most readers are off the week of March 25 to March 29. Lucky me – with two kiddos in two different schools with two different spring breaks 😉 If your spring break is on a different week than the last week of March, send us a message!
For many families, traveling this spring break season isn't feasible (but if you are headed off somewhere warm or want to, check out our March sponsor, Lovejoy Travel Agency.) Don't fret if you are staying near as there are plenty of options here in Wisconsin for a great Spring Break Staycation that are budget friendly. Sometimes just driving an hour away from home seems like a great vacation. Pack up your kids and take them on a short road trip. The past few years our family tried out different water parks – the Springs Water Park in Pewaukee, Three Bears Resort in Warrens, and Blue Harbor Resort in Sheboygan. The kids had a blast! Do you have more ideas? Comment below or send us a message!
Madison Area Staycation Ideas
Lake Country Family Fun reader Heather S. suggests heading to Madison for your spring break. Here are her tips:
Start your day at the Henry Vilas Zoo. Admission is free, and it's open year round! Make sure to visit the Arctic Passage and Badger exhibits. Bring a picnic lunch and enjoy Vilas Park, or eat at Zuzu Cafe just across the street.
Next, head downtown to the Capitol building and walk through (also free).
The Madison Children's Museum (my kid's favorite) is right off the square as well. Make sure to go up to the roof for amazing views of the Capitol and Lake Mendota. The Madison Children's Museum is great for kids ages 0-10.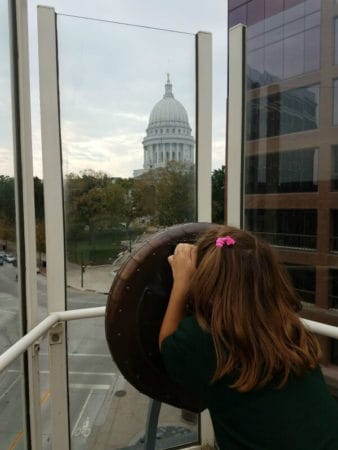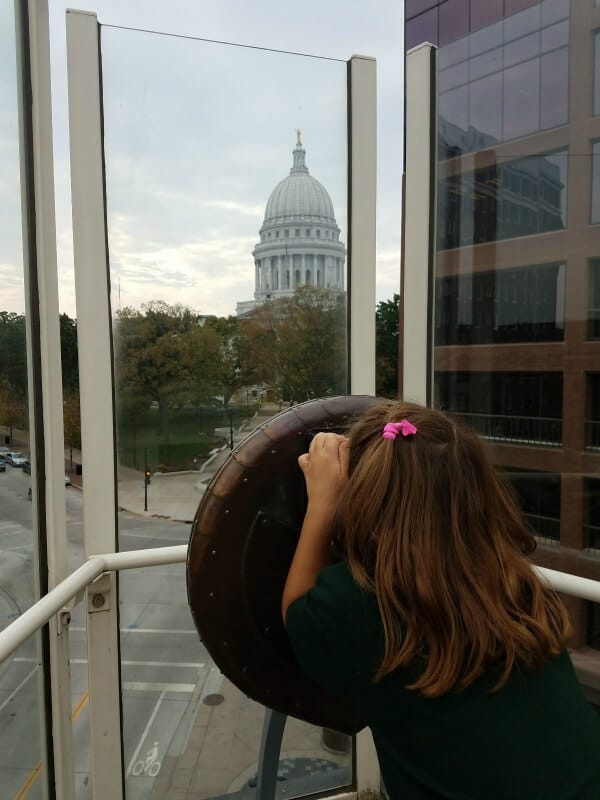 Other Madison attractions
Head south of Madison to Lake Geneva and stay at the Ridge Hotel. They are having a SPRING BREAK SPECIAL.
Milwaukee Area Staycation Ideas
Visit the Mitchell Park Domes and be transported to a tropical environment, or the desert in one location. They are definitely a tropical escape right here in Wisconsin!

The show dome always has something spectacular going on. The Milwaukee Miniature Train Show will be showcased in the show dome through April 7, 2019.
Whether checking out the koi in the Tropical Dome or the deserts of the American Southwest in the Desert Dome, the Domes are like a mini escape while being relatively close to home. 
Lake Country Family Fun reader Heather S. points out that the desert and tropical domes both have scavenger hunts for kids. You can pick up a worksheet as you walk in, and don't miss the I-spy game in the desert dome as well. And "after you work up an appetite, head to the Mad Rooster Cafe for lunch. Breakfast is served all day."

Check out these other fun options for exploring Milwaukee With Kids! (ie. Discovery World)
Green Bay/Appleton StayCation Ideas
While I did attend and graduate college at UW-Green Bay, I have not ventured that direction much since having kids.
Luckily, Lake Country Family Fun reader Heather S. is here to share her tips:
For more local fun in the Appleton area, check out Go Valley Kids (it's the Lake Country Family Fun version of the Fox Valley).
Kenosha/Racine Area Staycation Ideas
Waukesha County Staycation Ideas:
Sponsored by Kwil Publishing, featuring their new book Easter Elf, find all the Easter Egg Hunts and other related events coming up in the greater Waukesha County area.
How and Where are you Spending your Spring Break 2019?
Martha shares tips for traveling with kiddos on a road trip and on a plane.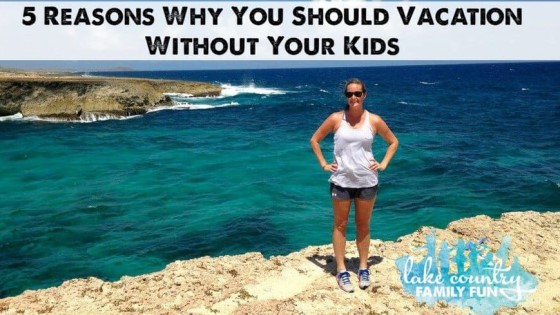 Martha shares why it's good for the parents AND the kiddos to vacation adults only.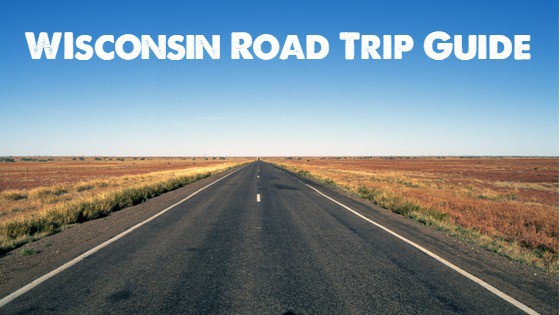 Sponsored by Kwik Trip, be a tourist in your own state. There is so much to see and do here!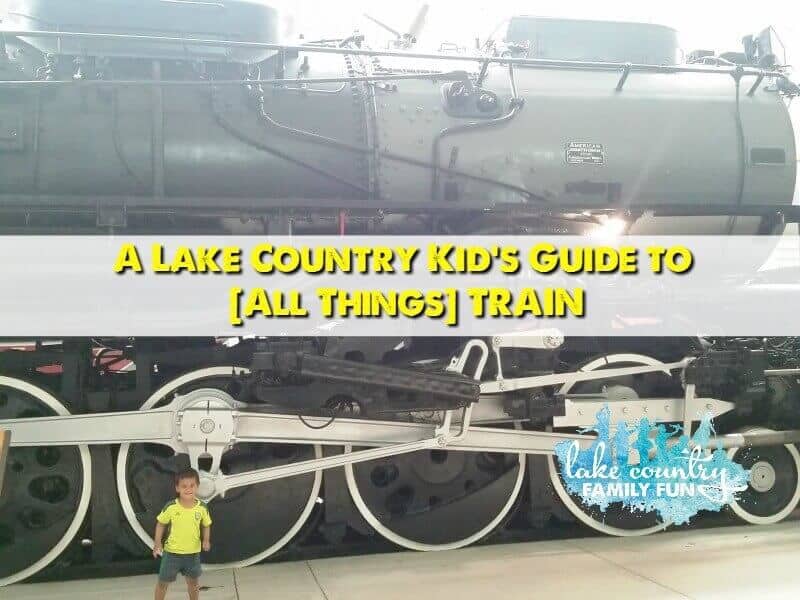 Sponsored by the East Troy Railroad Museum, find all things train related in spring in WI!