My name may be Erin, and I may be Irish, but I'm not 100% certain…but that doesn't stop me from celebrating a little bit every March 🙂  No matter your name or cultural heritage, check out these fun events going on in our Lake Country and Waukesha County surrounding area to fill your calendar with a little luck of the Irish for St. Patrick's Day!
Some of the following events are for adults; some festive events are for the whole family.  There are parades and other fun festivities going on to make you shout, "Erin go Bragh"! Some are just for fun and some are educational. Find a little bit of everything for everyone. 
Plus, we love to celebrate some Luck of the Irish in summer, too, at Irish Fest!
Social Life Dance Centers in Hartland is hosting a St. Patrick's Day Party on Friday, March 13, 2020 from 7:30 pm to 9:30 pm. 
Biloba Brewing Co in Brookfield is hosting a St. Patrick's Day Party on March 14, 2020 from 4:00 pm to 10:00 pm.
Panga Bar and Grill will be serving delicious Irish dishes, spirits and Irish games on St. Patrick's Day 2020.
AJ O'Brady's in Menomonee Falls will be having specials and events leading up to St. Patrick's Day from March 13 through the 17th in 2020, including Irish dancers. 
Mo's Irish Pub in Wauwatosa will be celebrating all day on March 17, 2020. There will be Irish dancers, bagpipes, giveaways, and live music. 
Ron's Cozy Corner in Oconomowoc will be serving Ruebens and Corned Beef and Cabbage meals for sure on Tuesday, March 17th, 2020, starting at 11:00 am. Maybe even the weekend before! Check it out!
The party heads into April – Mark your calendars for April 6, 2019 for a potluck dinner and concert at Lake Country Unitarian Universalist Church in Hartland.
TBD on St. Patrick's Day dining at the Delafield Brewhaus, Revere's Wells Street Tavern, The Pub in Oconomowoc, Woody's Bar and Grill in North Lake,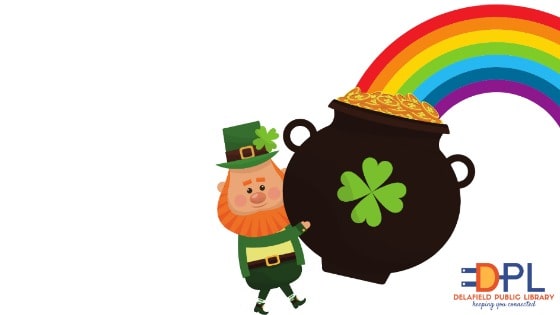 St. Patrick's Themed 5K Run/Walks
The Milwaukee St. Paddy's 5K will be on March 7, 2020. Sign up now!
If you are looking for a fun 5k, check out the Watertown Irish Jig Jog. Sign up early! The run is on March 14, 2020. There will also be a kids fun run.  More information here.
The Shamrock Shuffle in Hartford will be on March 14, 2020. Register here.
The 2020 Lucky Leprechaun 7k will be on March 14, 2020 in Wauwatosa. Register here. 
Local St. Patrick's Day Themed Family Events
How will you celebrate St. Patrick's Day this year?