When the strawberry picking season ends, it doesn't mean berry picking is done! It means it's time to pick raspberries! While raspberry picking is not as popular as strawberry picking, that doesn't mean that there are not local raspberry farms around the Lake Country area. It just means you need to look harder. Luckily, Lake Country Family Fun looked for you!
Raspberry Picking in the Lake Country Area
*Please call ahead, check the raspberry farm websites or Facebook pages to make sure they are still picking before you head out! Many raspberry farms are weather and traffic dependent. The best time of day to pick raspberries is early in the morning! Get up and get out there 🙂
They have an

acre

raspberry patch with summer raspberries NOW OPEN for u-pick in 2023!
Wednesdays-Sunday 8:30- 7 pm & closed on Mondays and Tuesdays.
$8/pint, $15/quart CASH OR CHECK ONLY
Find them in our SUNFLOWER guide too!
Jelli's Market
N5648 S. Farmington Rd, Helenville, WI
Raspberry season has now started. Jelli's will have raspberries on and off throughout the summer. Always call the farm before you come.
Price for raspberries is $5/pint for U-Pick
Thompson Strawberry Farm anticipates opening for U-pick raspberries in late August through October 2023
Monday-Tuesday: CLOSED
Wednesday-Sunday: 10:00am-5:00pm
PRICE: $16/1-Qt Basket u-pick
Opening for fall berries around Labor Day 2023!
Hours will be 9:00 am to  5:00 pm
Open wth summer Raspberries now!

Will also have Fall Raspberries starting September.

Check Website and Facebook page for more information
Blue Skies Farm 
10320 N Crocker Road, Brooklyn, WI
An organic farm located south of Madison, Blue Skies Farm will be offering you-pick raspberries in 2023.
Anticipating u-pick raspberries to be open in August

2023 Details TBD
No Raspberries for the 2023 Season
Their raspberry hotline can be reached at (262-628-3866).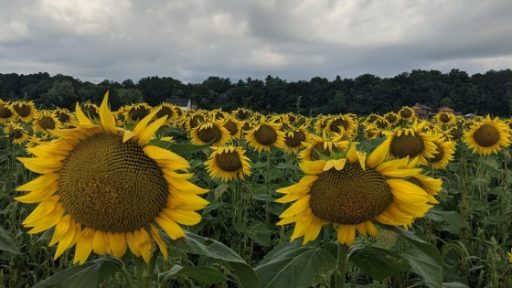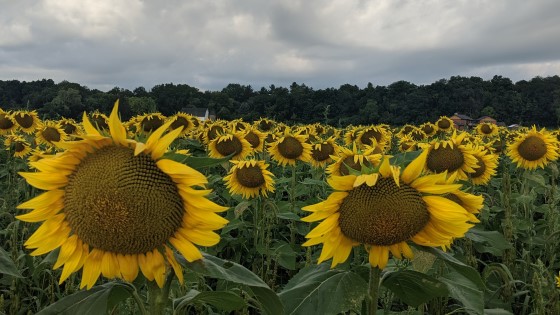 Happiness Grows HERE! Sunflower fields are popping up all over southeastern WI