Kids get 2 free games of bowling every day during the summer at over 1,000 bowling centers in the U.S. & Canada. No cost to participate. Lots of fun! 
Read on below to find out what 5 Waukesha County Bowling Centers are participating in Kids Bowl Free!
Have you heard of the Kids Bowl Free Summer Program? 
Every child that you register, receives 2 FREE games of bowling all summer long!! The Kids Bowl Free is a nationwide program. Its purpose is to support communities and give children a fun way to spend their time throughout the summer. Wahoo!! This is perfect for rainy days or to escape the heat.
See our fun at Sussex Bowl HERE.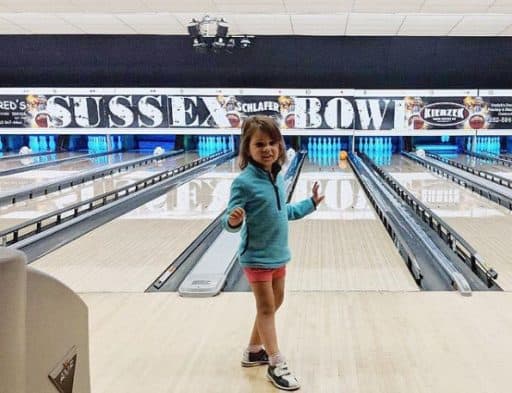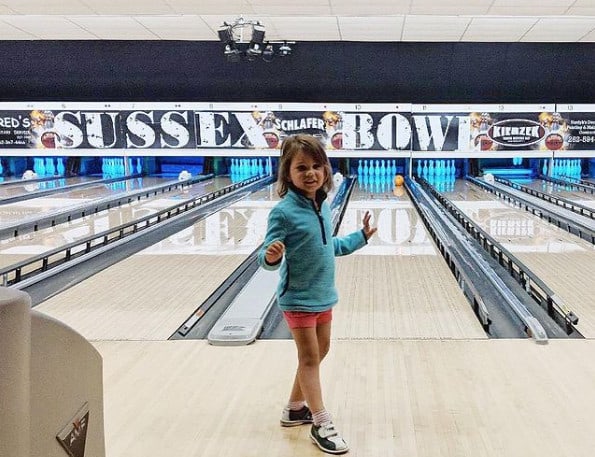 *Please note that clicking the links and signing up for the KBF Program in this post, will allow for Lake Country Family Fun to receive a tiny commission to help keep our lights on and bring you continued free fun. Thank you for tapping our affiliate links. 
How does this work and where do I sign up?
The KBF Summer Bowling Program partners with bowling centers throughout the United States.
Register your child here.
Which local bowling alley centers are included in this program?
Menomonee Falls 
Krueger's Entertainment Center
Village Bowl
Muskego
Alpine Lanes
Sussex/Waukesha
Sussex Bowl
Brookfield
WhirlyBall – registration opening soon! (They reopen May 1)
Click here for all the Wisconsin Bowling Alley Centers.
*Please note: Some centers include shoe rental; some do not. Be sure to check with your bowling alley center. There is an option to purchase a family pass for parents to bowl with their children at a reduced rate. Most have age limits of 15 years and younger. More details here.
I have more questions about this program, where can I find the answers?
Find frequently asked questions and contact information on the Kids Bowl Free Summer Bowling Program website.
Note that their family pass option allows adults, older siblings and babysitters to bowl along with the registered kids. The family pass is a one time payment, that is set by the participating bowling centers. What a deal! You'll receive $5 from each family that upgrades to the family pass option.
Have you participated in this program in the past? Let us know below!
Find more free summer fun here.