Have you been to a corn maze? They are so much fun! (Just don't get lost 😉 ) Here are our top 16 favorite SE Wisconsin corn mazes to go have an adventure and make some fun memories with your family.  Some farms listed have scary corn mazes, some are family friendly, and some are spooky at night!  South East Wisfamily-friendlyl wonderland. Make sure you check out Lake Country Family Fun's other fall guides HERE!
BASSE'S TASTE OF COUNTRY 3190 County Line Q  Colgate, WI  53017
They are a family-owned and operated farm that offers family-orientated fun and educational activities all season long! To enjoy all the fun each year, please visit their ever-growing and improving pumpkin farm with their fall fun-packed PUMPKIN FESTIVAL! While there, check out their 2022 corn maze:  Basses' famous 8-acre corn maze theme for 2022 is, "Celebrating the weather's role in agriculture". The corn maze is included with admission.
Pumpkin Fest is on September 17th-October 31st. Weekday Hours: 1:30pm – 5:30pm Weekend Hours: 10am – 5:30pm.
Basse's had created one of the first corn mazes in Wisconsin, making corn mazes since 1998. The Basse's have been creating fun and challenging corn mazes for the whole family to explore!
Join for their 3rd Annual, …Apple & Sunflower Fest!!!
Note: Basse's is now cashless. View them in our Pumpkin Farm Guide here.
MEADOWBROOK HAUNTED CORNFIELD 2970 Mile view Road, West Bend, WI 53095
Their Creepy & Haunted Cornfield will be fun in 2022! Dates TBD, but will be in September.
The Meadowbrook Pumpkin Farm has three different types of Cornfield experiences:
The Haunted Cornfield with live actors

Haunted Cornfield experience is a  MUST SEE – MUST DO – ONE OF A KIND adventure.  Enjoy our Bonfire while you muster up the courage to make your way through the haunted cornfield Filled with live actors, fog, specialty sound effects, action creatures, and light effects. It is geared for older kids & adults. This farm-style haunt takes 40-45 minutes to complete. Ages 12 and under are NOT RECOMMENDED, but use your own judgement.     

The Daytime Creepy Cornfield

Great for family fun! This creepy exhibition/haunt takes about 40 minutes to complete. Designed for exciting, creepy,  startling thrilling family fun! Parents will have a great time participating with their children as they   get involved in exploring the characters and scenes. Most kids can handle this fine. You know your kids best. If you think they cannot handle it, use discretion. The Daytime Creepy Cornfield is not very gory, gross, or startling.

Night-time Family and Children-friendly Creepy Cornfield

This is the same as the haunted Cornfield, but without actors. The Creepy Cornfield is geared for couples, those lighter at heart, and families with smaller children that don't wish the environment of an extreme haunt. They only send people through as family groups or couples at spacious intervals, making the experience super creepy in itself. (Most say it is hair-raising and even spookier & creepier than with the actors minus the startling scares)  It is a full 45 minutes of Spooky fun!
Find them in our Haunted House Guide and Pumpkin Farm Guide too
Busy Barns Adventure Farm W7675 US Hwy 12 Fort Atkinson, WI
Test your skills and knowledge in Busy Barns Adventure Farms Trivia Corn Maze.  Then explore their Acres of Adventures with over 40 fun and interactive activities for everyone.  Don't forget to spend some time in the animal barn where you can cuddle and hug all the new baby critters.   Then jump on a hayride to pick the perfect pumpkin in their Pumpkin Patch and take a stroll through their field of golden Sunflowers where you can capture your families' memories at fun photo op stops along the pathway.  
Busy Barns Adventure Farms Fall Festival is sure to be a day your family and friends will remember!  Their specialty is "Growing Memories and Harvesting Fun"   Open weekends September 17th, 2022 through October 30th  from 10:00 am – 5:00 pm. One price for a full day of fun.
See their listing in the Pumpkin Farm Guide and the Venue Guide.
JELLI'S MARKET N5648 S. FARMINGTON ROAD, HELENVILLE, WI 53137
Very First Corn Maze at Jellis' Market for 2022!
Per their social: 
"Our corn maze will be opening to the public on Saturday, September 3! The maze will be open daily during farm hours, which, as of September 1 are 9am-5pm. We will also be giving away water bottles and corn themed activity books to the first 100 people to do the maze! Thanks to the Wisconsin Corn Promotion Board for sponsoring these fun giveaways!
We will be offering rides to the maze on the weekends, as well as Wednesday afternoons, when the orchard is open. If you'd like to do the maze during the week, it is a short 10-minute walk to the maze.
The path through the maze is likely to take you roughly 20 minutes and is about 3/4 of a mile long, unless you get lost of course!
The corn maze is $5 per person; kids 2 and under are free. Please pay in the farm store before you go. We will be using a hand stamp to show proof of purchase."
See their listing in the Pumpkin Farm Guide.
Waldvogel's Farm N7416 County Road I Juneau, WI 53039
Navigate through a 9-acre corn maze at Waldvogel's Farm. Get a bird's eye view of the amazing design from the lookout tower. This year's theme is Dinosaurs! Always one of the best corn mazes in Wisconsin. Many people stop at Waldvogel's Farm just for the corn maze. Cost: Included with Paid Admission Recommended Ages: 7+ (the maze can be challenging; please refrain from making your own paths through the corn stalks). Acitivity area admission includes over 70 attractions for one low price. A few attractions require an additional charge.  See website for pricing!
The corn walk available for those shorter adventures. Fall Festival opens September 17th, 2022!
See them listed in our Pumpkin Farm Guide.
Schuster's FARM 1326 US Highway 12 and 18 Deerfield, WI
Fall Harvest Season September 17th-October 31st, 2022!
Get lost in 8 acres of corn maze, ride the wagon around the farm, pick your perfect pumpkin in 14+ acres of pumpkins and explore the dozens of attractions in the barnyard as you laugh and play with your loved ones. Feel the terror of the Haunted Forest! Apple cider donuts cravings can be met Weekends (including Weekend Wednesdays) in September.  October brings donuts to the forefront every day!
 The small maze is just the right challenge for the young crowd and provides the perfect controlled maze experience. The LARGE maze consists of two phases so our directionally-challenged guests may take a break or "regroup" mid-way through the maze. Right turns, wrong turns and U-turns, taking a break at each of the two scenic bridges hidden within, keep going until you find your way out! Want to try the corn maze challenge at night? It's darker out here in the country, so be sure to bring our flashlight or buy a glowstick ($1.00) at the Ticket Booth.
Open to the public September 17th, 2022 – October 31st. See website for pricing (you can buy tickets online). 
Our family visited in September 2020. See some of our pictures from our adventure here on Facebook. 
View their listing in the Pumpkin Farm Guide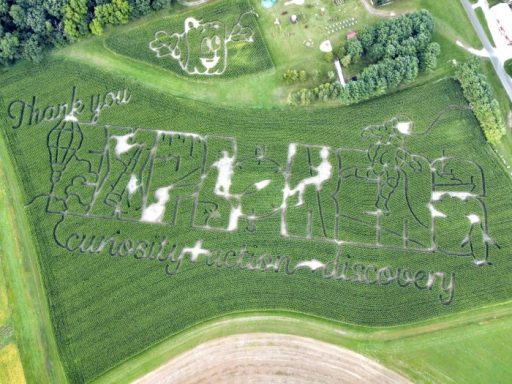 CREEK BED COUNTRY FARMACY N2767 Mountford Rd, Poynette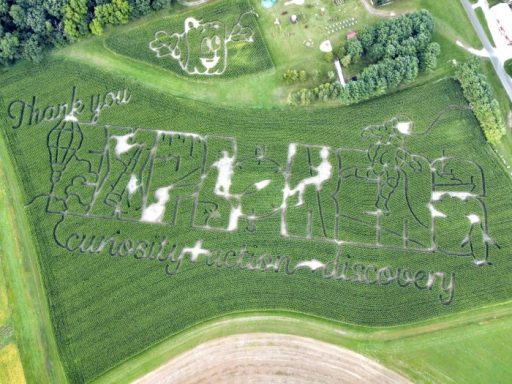 "We invite you to visit our twisty turning 18 acres and more than 6 miles of paths corn maze as well as 2 acre Kiddy Corn Maze.  Every year we come up with a brand new and unique corn maze design for our guests to enjoy."
Come experience Wisconsin's largest corn maze! You'll be twisting and turning through 18 acres and more than 6 miles of paths. To make it even more fun, if you collect punches from all 10 checkpoints, you receive a prize! 
Take a hayride out to the pumpkin patch, enjoy our Back 40 playground, watch "Spookley the Square Pumpkin" in our Hay Bale Theater, enjoy some Farmtastic food from our concession stand and visit our friendly farm animals!
Family Fun Fridays: 11am-6pm Children ages 3-12 $9
Adults (13+) $11
Saturdays & Sundays: 11am-6pm. Children ages 3-12 $11
Adults (13+) $13
TREINEN FARM W12420 State Road 60, Lodi, WI 53555
What is a Treinen Farm Corn Maze?
A living puzzle designed and cultivated by the Treinen family

15 acres–that's nearly 15 football fields of corn!

Voted one of the ten best corn mazes in the U.S. by USA Today!

Over 6 miles of twisty turns filled with clues for solving the puzzle

A mission with chances to win prizes

A unique outdoor challenge!
The 2022 Biophilia/Tree Swing Corn Maze opens for the season on September 3rd, 2022.  (Note:  This year's maze may take a little more explanation, but it's worth it! Read about it here.)
See prices and buy tickets here. 
See their listing in the Pumpkin Farm Guide.
GREEN MEADOWS PETTING FARM 33603 High Dr, East Troy, WI 53120
Saturday, October 29th 2022 from 1:00-3:30 PM
Join them for the very FIRST Trick-or-Treat Corn Maze at Green Meadows.
TRICK-OR-TREAT CORN MAZE 1:00-3:00PM:
Put on your best costume and come Trick-or-Treat their 10 acre corn maze!
Their friendly staff will be waiting to greet you at the corn maze trivia questions with buckets full of goodies! Costume contest to follow!
BORZYNSKI'S FARM 11600 Washington Ave, Mt. Pleasant WI 53177
2022 Corn Maze Opening October 1st, 2022 Theme this year is Wizarding World! 
Per their Website
"This fall we hope you use your wizardry powers for good- not evil- and magically find your way through the enchanted maze!
 Stop out and see if you can spy our interactive stations as you challenge yourself to find the end of our 8 acre corn maze"
Hours:
Tuesday – Thursday: Pre-Scheduled Groups (only of 20+) 
Friday – Sunday: 11am – 6pm (open until 9pm on Fri. & Sat. beginning 10/1)
Ticket sales end 1 hour before closing time!!
Patrons must bring their own flashlight for after dark!!
Pricing
Adults (age 13+) – $9.00
Youth (4-12) – $7.50
See their listing in the Pumpkin Farm Guide.
JELLYSTONE CALEDONIA 10006 7 Mile Rd. Caledonia, WI 53108
Lost Bearings Corn Maze at Bear Paw Beach – Caledonia 262-835-2565
NEW in 2020 at Bear Paw Beach, they opened Lost Bearings Corn Maze. An 8-acre corn maze that's a fun-filled challenge for the whole family! This year's theme is nautical. Find your way through acres of corn on an autumn afternoon, bring along a flashlight to experience the maze at night, or get spooked in our Haunted Trail, separate from the maze!* Relax by a campfire, master target practice on an Apple Cannon, & experience all the best flavors fall has to offer at our onsite eatery, Eats & Treats.
Open September 10th – October 31st, 2022. FRIDAY: 4PM-11PM | SATURDAY: 11AM – 11PM | SUNDAY: 11AM – 5PM.
Choose from 3 different levels of mazes:
"Which Way's North?" (easy)

"Anchors Aweigh!" (medium)

"Lost my bearings!" (hard)
See bearpawbeach.com/cornmaze for tickets and more info!
PIN IT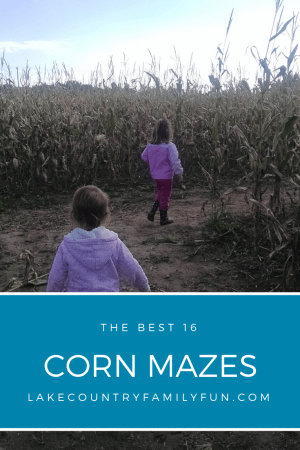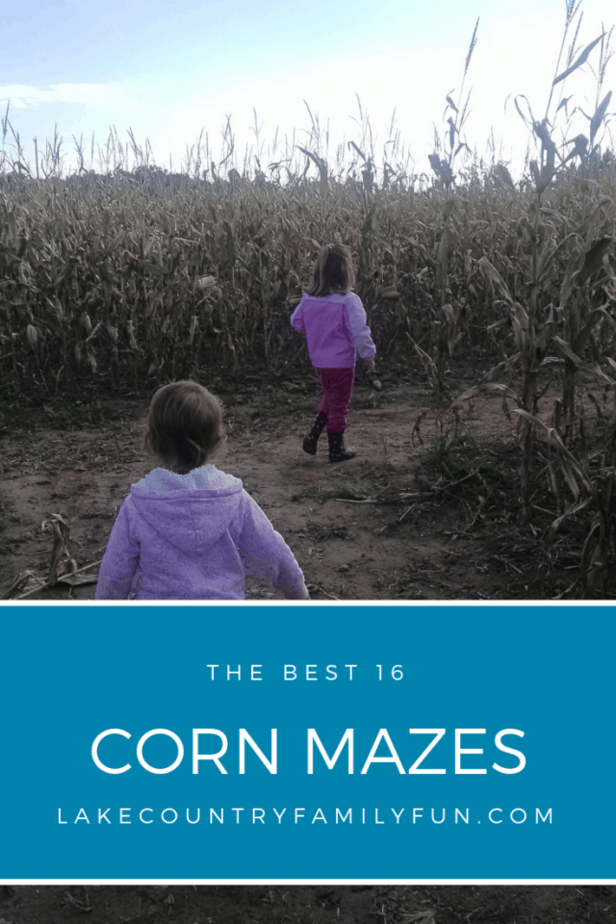 LOOKING FOR MORE FALL FUN? 
CHECK OUT OUR FALL FUN PAGE WITH GUIDES TO HAUNTED HOUSES, PUMPKIN FARMS, FALL FESTIVALS AND MORE!

Do you have a corn maze to add?
If you have a corn maze to add to our Southeast Wisconsin Corn Maze Guide, please email us at erin@lakecountryfamilyfun(dot)com with your corn maze information. You can also email us via the contact form.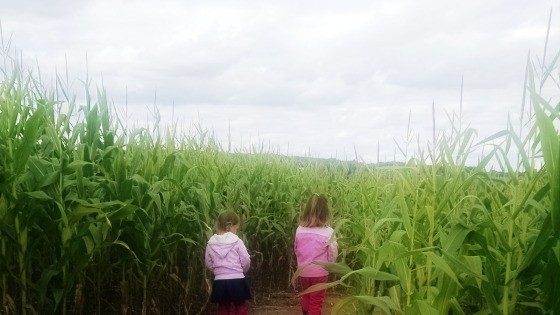 SE Wisconsin has so many Pumpkin Farms. Use this guide to find fall fun. Sponsored by Basses Farm in Colgate.
Families love attending the areas fall festivals. Plan your family fun with this guide. Sponsored by Old World Wisconsin.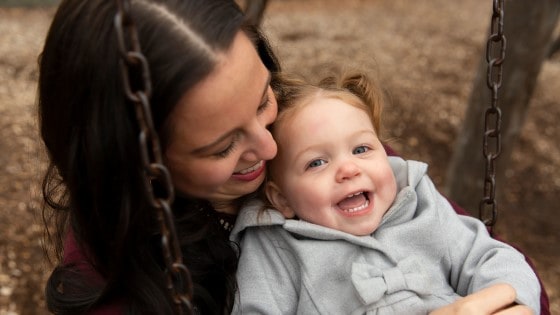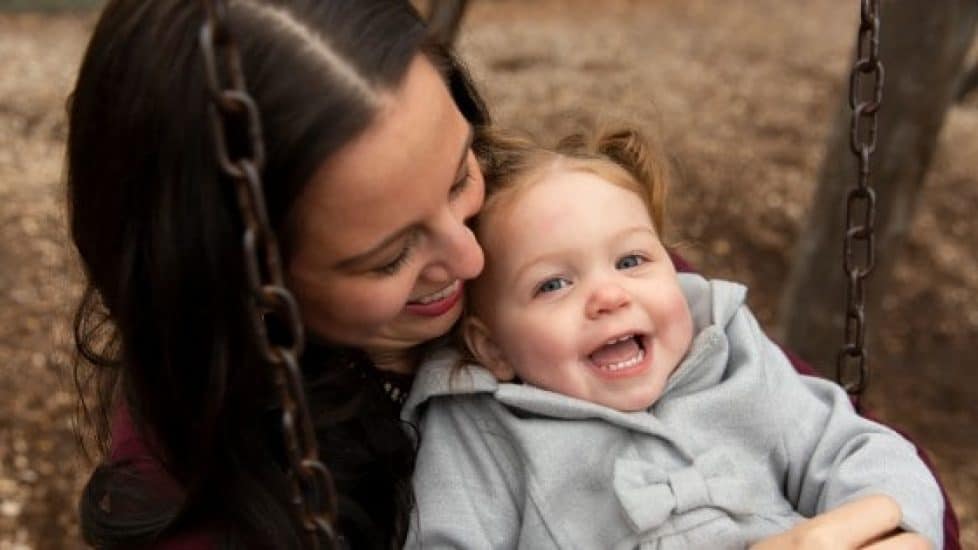 This is your go-to-guide for all things Fall in Lake Country, Waukesha County and SE Wisconsin. Sponsored by University Lake School.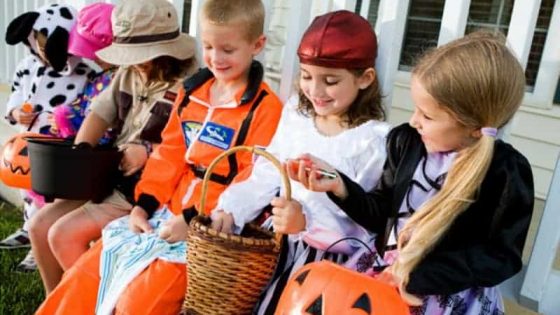 Covers the Trick or Treat times in Waukesha County and Metro Milwaukee. Sponsored by Bug & Goose Play Cafe in Elm Grove.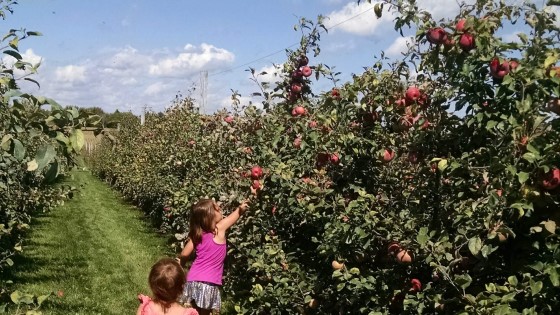 Great list of U-pick farms in SE Wisconsin. Locations listed by county. Sponsored by Peck & Bushel.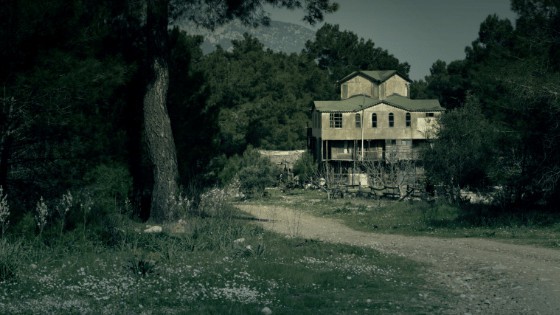 Looking for a scare this season? Check out the list of Haunted Houses. Sponsored by American Ghost Walks.